Live Review: Tool delivered a mind-bending show at Montreal's Bell Centre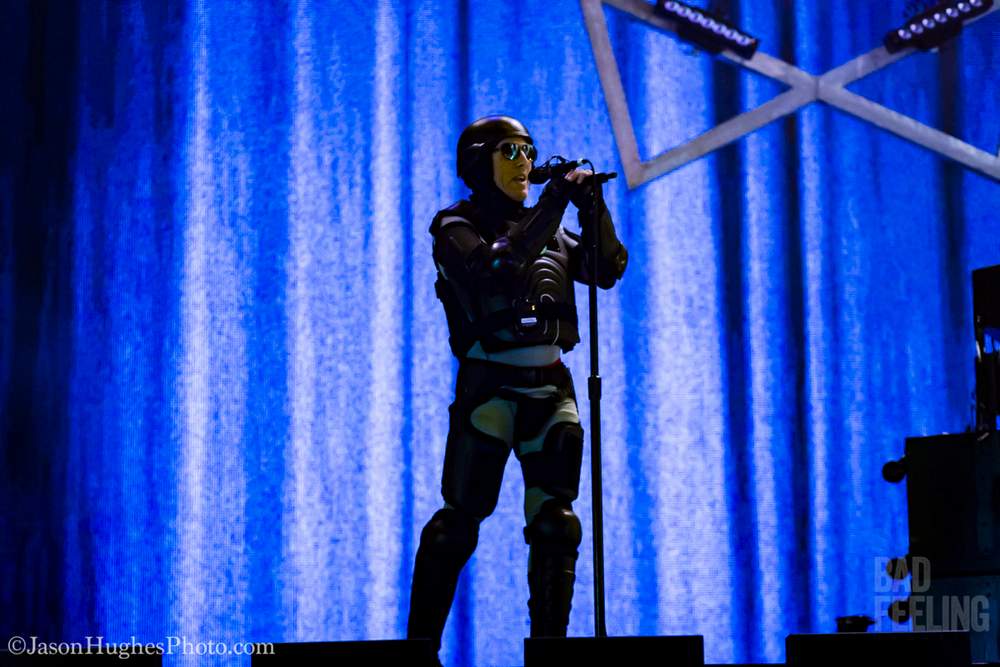 Tool
Bell Centre
June 2, 2017
10 years after their last Montreal appearance, and with no sign of their long-awaited new album in sight, alt-prog heroes Tool still managed to sell out last night's Bell Centre show in a manner of hours. While the band has always been mysterious, eschewing live appearances in videos for intricate claymation, over the past decade the cult of Tool has grown to immense proportions — if anything, the band is bigger now then they ever were when they were still releasing new music on a semi-regular basis.
Surrounded by mind-boggling visuals on towering screens surrounding the band, last night's show truly felt like an immersive experience into Tool's world (for better or worse, depending on your substance intake). The band's dark tracks were brought to life with massive visuals of their distinct claymation videos, along with one of the most over-the-top light shows the Bell Centre has seen this side of a Kanye show.
As usual, the band paid little attention to the crowd, with frontman Maynard James Keenan hidden on a platform towards the back of the stage, decked out in some sort of riot gear outfit. He addressed the crowd only briefly, to decry Facebook, Fox News and The Huffington Post (at least both sides got equal billing).
The band's two-hour setlist (including a 12-minute "intermission" break with accompanying count down) was fairly evenly split amongst their discography, although 1993's breakout LP Undertow was left out completely. Still, Tool has to be one of the only bands able to pack arenas where fans don't seem to care about hearing the hits — a 10-minute drum solo towards the end of the set was greeted with the same enthusiasm as a fan-favourite track like "Stinkfist."
Below you can check out photos from the first song of the night courtesy of Jason Hughes (photographers were only given access to the opening song). For info on upcoming tour dates (and potentially new album news someday!) visit toolband.com.
Tool