Broken Into Gallop Too – Parquet Courts' Andrew Savage sings softer songs solo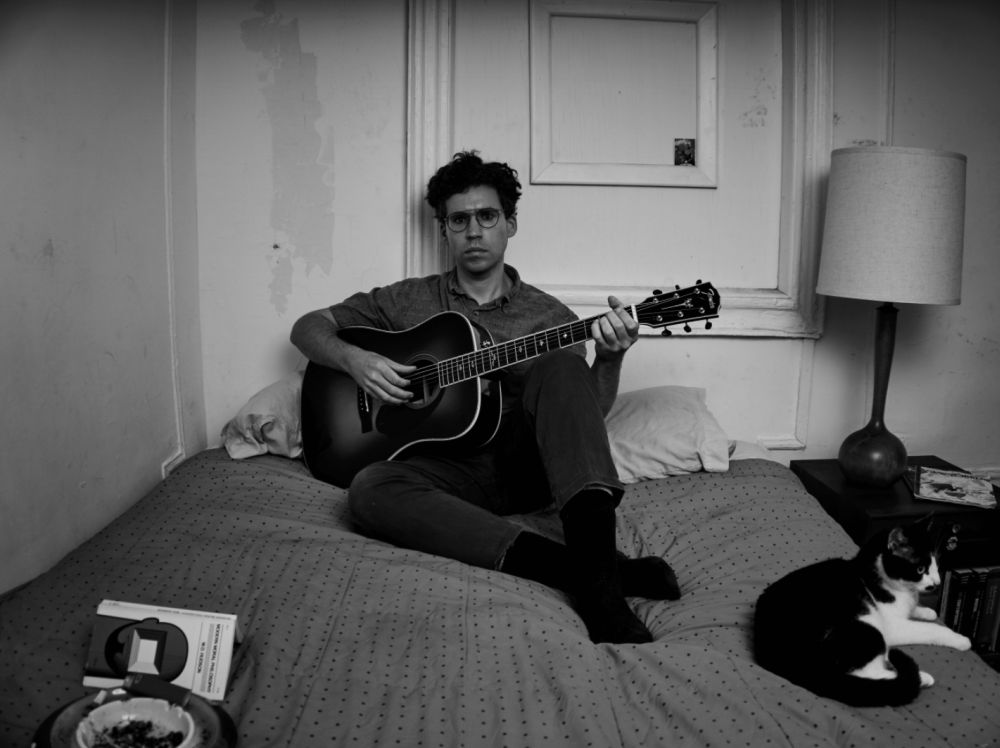 Close to forty years ago, critic-weirdo Richard Meltzer characterized the vocal delivery of Darby Crash of the Germs and Chris D. of the Flesh Eaters as "BLABBERMOUTH LOCKJAW OF THE SOUL," a term that encapsulated both figures' urgent, feral, lunatic ranting. In the ensuing years, not enough lyricist-vocalists have carried on that tradition to make a genre of the style. You have to have something pretty deeply weird inside you to make it convincing.
Andrew Savage—one of Parquet Courts' two singer-guitarists, whose solo project A. Savage released its debut last month—may be an inheritor of the mantle. Rather than intoxicated seething, though, Savage has spent the last decade in wildly prolific development of a muttering lyrical persona wracked by anxiety, confusion, uneasiness, horror, and paranoia. Where Darby Crash was actively self-destructive, Savage is existentially defeated. His witty, often dazzling lyrics construct teeming scenes of panic and paralysis and absurdity—accumulating to evoke a vision of a despair from which self-destruction isn't escape enough.
Savage founded Denton, Texas's Teenage Cool Kids in the mid-00s, releasing three records that would have sounded perfect on K Records between Built to Spill and Dub Narcotic albums. Between 2008 and 2012, he also formed and released two records with Fergus & Geronimo, a genuinely funny Mothers-of-Invention-inspired satirical garage-punk group.
With the Parquet Courts alone, Savage has released six LPs and two EPs in the past six years, running the gamut from what gets called "slacker indie" to noisy, obnoxious punk, to confrontational songless drones. The band's most standard sound is Velvet-Underground-lineage New York rock and roll with frank, direct vocal lines delivering literary lyrics by turns funny, crushing, and frank in their appraisal of our apocalyptic present. Leaving aside co-lyricist Austin Brown's more abstract songs, Savage's Parquet Courts lyrics alone invite picking and quoting: "There are no more roles on TV shows / There are no road-cone dispensing jobs / There are no spots left for park rangers / 'Cause there are no bears left to save you from / But there are still careers in combat, my son," from their 2012 LP Light Up Gold is representative, but every album has a collection of songs to quote from and laugh ruefully. To the extent that anyone will reflect on rock and roll if they manage to survive the present and survey the smoking ruins of our age, the likelihood is that they'll remember Andrew Savage as the one who got it right.
Picked up by Rough Trade as their profile got higher, Parquet Courts first released the EP Monastic Living, a delightful provocation composed almost entirely of tangled, wordless experimental structures capped with a minute-long Minutemen-style blast-manifesto of rejection, but last year's follow-up LP Human Performance was by far their most critically acclaimed and widely heard. The album, which received a Grammy nomination for Best Album Packaging (built on a series of Savage's paintings—beyond music and writing, he is also a gifted painter), was no less frantic, damning, or bleak than previous Parquet Courts releases, but both Savage and Brown seemed more confident and direct in their writing and delivery. Accordingly, it presented the first really clear instances of Savage writing love songs, though they were songs of grief and desolation. The title track imagined the despair of a breakup collapsing into bottomless chasm of loss, while "Pathos Prairie" wondered, "After the fondness for life is erased, what races on in my soul, besides rabid mutts that fight and fuck and howl till they faint?"
Savage's solo project A. Savage arrives in Montreal on Monday, to play the Plateau's intimate Bar l'Escogriffe. On his solo debut, Thawing Dawn, released in October on Dull Tools, Savage considers less gutting possibilities for human relationships. In "Wild, Wild, Wild Horses," Savage wonders, "Is it wrong that all I think about is you these days? […] I don't see you as much as I need to, and I need to know what that means." In "Phantom Limbo," he confesses, "There's a point to life nestled in your eyes when you're laughing at all my jokes."
Reached by phone in New York City, Savage explains, "I definitely didn't want the next Parquet Courts record to have a bunch of love songs on it. I also didn't want it to be another ballad heavy record—that's really all I could do at the time with performance, but I didn't want to do that again because it just promotes this idea that we're slowing down in old age, and becoming more commercial or something. I hate that, I hate it when my favourite bands do that. I knew I had more stuff like that to do and I held onto a lot of these songs for a long time. Songs that were kind of always tapping me on the shoulders saying, 'Hey we're still here.'"
The songs are as witty as ever, and damning—the album opener is an evocation of Cheyenne heroine Buffalo Calf Road Woman, who fought alongside her husband Black Coyote in the Battle of Little Bighorn and is acknowledged by Cheyenne oral historians as having been the one who knocked General George A. Custer off his horse, ending his "last stand."
"I want things to not be so site-specific that they lose relevance on continued listening," Savage says. "My favorite political songs are ones that can be found relevant long after they've been written and what they've been written about. With 'Buffalo Calf Road Woman,' I think as long as the US is continuing this legacy of dishonesty towards the American Indians it's going to be a song that's relevant. It's also a history-based song, but really it's not so much about Little Big Horn as it's about what's happening right now in the Standing Rock Reservation—this promise that the United States keeps breaking towards these original people of the Americas."
Though the record is cleanly produced and approachable, many of the songs wouldn't sound out of place on a Parquet Courts album. The addition of a steady saxophone calls to mind the Flesh Eaters' A Minute to Pray, a Second to Die LP, though the principal sonic difference is the introduction of a prominent Hammond organ as well as of a pedal-steel guitar. This has raised unavoidable comparisons to country music. Because Savage is an escapee of Texas, it's easy to imagine this was somehow an evocation of his background, though he's less certain.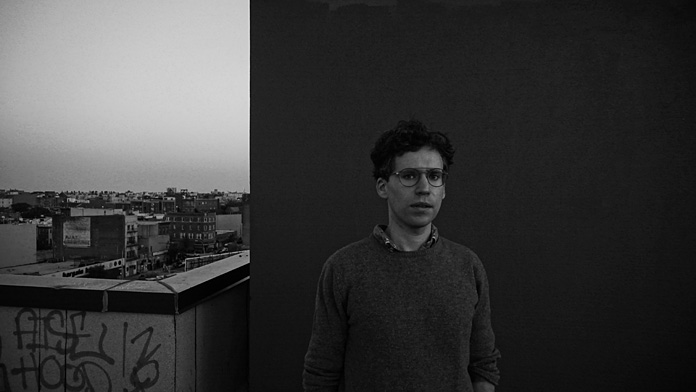 "It's where I'm from," he says, "and so, yeah, I grew up hearing country music and sounds like pedal steel guitar, which appears twice in the record. But I don't hear this record and hear a country record. It's not really something I sat down and thought about a lot. I wanted to play some quieter songs, and I do kind of gravitate towards stuff on the folksy end of things. When I hear this record I don't picture, say, Texas. I wrote some songs in Atlanta and some songs take place in Atlanta, but for the most part when I hear this record I picture my world here. That's why there's a picture of me on the cover on my bed in my bedroom, and the picture inside is from a skylight in the hallway of my house."
Thawing Dawn is less marked by existential horror and confusion than the Parquet Courts records. Asked if the upsurge in songs about love indicates that foundational angst has been resolved, Savage replies, "I don't know if resolved is the word, but maybe it's being exorcised. Because resolved isn't always the goal, but sometimes it's just being able to exorcise those feelings, and just say them is the most helpful thing. As far as records that are largely populated by love songs, it's a different way of approaching that type of song, one that's rooted more in consideration within a moment rather than reflection upon love being lost."
Savage's introduction to making music and ideas of artistic community came through participation in the punk scene, which he notes allowed for an enormous variety of social commentary, ranging "from pure disgust to a more nuanced critique of society—either constructive or just completely belligerent."
Parquet Courts is a project he's used to write from the position of an observer taking in the world, he says, adding, "I guess my work, at large, is kind of an outlet for general frustration with modern living and humanity."
As the United States has taken a downward turn from crippled disrepair into increasing chaos over the last year, Savage says that not confronting that would have been "dishonest" for a writer. As Parquet Courts was writing and recording a record for release next year, he says, it was necessary to address the situation.
"There's no love songs on [the forthcoming Parquet Courts] record," he says. "It's more of a comment on what is happening, and a distillation of anger and frustration. I guess it's mandatory—it was for me, anyway. I would have felt like I was selling myself and listeners short had I not written about it. And I think on every Parquet Courts record there's a degree of social commentary. But on this one, I think it's very pronounced, very explicit."
The past few years have seen Parquet Courts playing larger and larger stages as their profile has grown—this has meant Lollapalooza Berlin, Coachella, and huge festivals across Europe and other continents. In large part, Savage says, festivals are necessary in order to make it possible to afford to play smaller shows in South America or Australia or Japan.
"Every time we play Australia, we always play clubs shows with our buddies' band and we have lots of fun," he says, "and those are always amazing shows. When we play those festivals it frees us to do a show that we really like down there."
He acknowledges that huge shows may not appeal to diehard Parquet Courts fans, who might not even hear about them.
"In playing bigger shows, like festivals, there is a type of energy that's lost, because it's not bouncing around the confines of a small room. But there is a sweet spot, where if it goes right it can go really right. And that I'm interested in, because a lot of my favorite bands—look at Cheap Trick or Queen or Pink Floyd—it's not like those were not artistically viable bands. They were all brilliant and they all played for hundreds and hundreds of people. So that appeals to me. But I will say that the margin of getting that sweet spot is very small. The way I tend to look at it is, it's best to make the best of any situation. If you're playing a festival show or a big concert, you never want to phone it in. Make it as best as you can and search for that sweet spot—for that moment, channel Bowie or Brian Ferry or something, just make it work for you."
However, he adds, "There's no way in hell that A. Savage could be booked at Glastonbury." And that's fine. Savage is more than happy to be playing small bars a few months after sharing a Route du Rock festival stage in France with the Jesus and Mary Chain and Future Islands. At L'Escogriffe on Monday night, a small, close room will be precisely the size and shape required to complement the intimacy of the A. Savage songs.
A. Savage performs at L' Escogriffe Monday, December 4th with Kristian North. Tickets are $15 in advance, available here. Thawing Dawn is out now via Dull Tools.