King Krule made his Montreal debut at a sold-out MTelus (photos)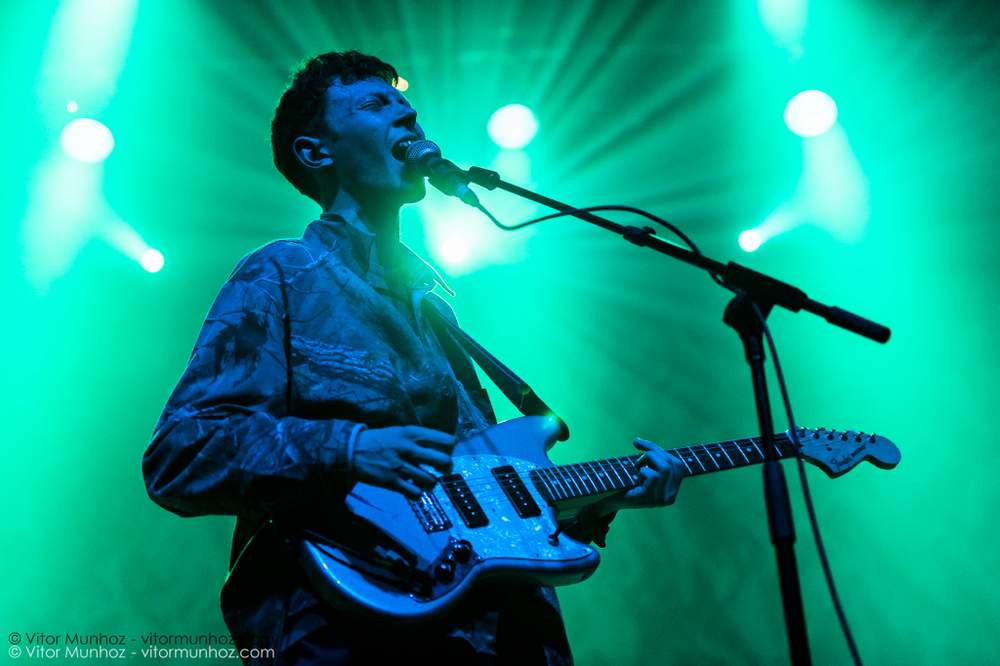 King Krule
MTelus
October 28, 2017
UK wunderkind Archy Marshall (AKA King Krule) has been riding a wave of buzz since unleashing his genre-defying debut LP 6 Feet Beneath the Moon back in 2013, a potent mix of murky trip-hop, garage punk, soul and jazz. That musical cross-pollination is even more pronounced on his recent LP, The Ooz, which Marshall is currently touring behind, including Saturday's sold-out show at Montreal's MTelus.
In a live setting, Marshall's tracks took on a tougher edge, with his hoarse voice riding over a more-pronounced punk feel than many of the original laid-back recordings would suggest. That on-stage energy fed the wild young crowd, with a swarming mosh pit that took up nearly the entire theatre floor (like with Mac Demarco, there is seemingly no artist that kids won't mosh to these days).
Below you can check out photos from the set courtesy of Vitor Munhoz. Based on the ecstatic crowd reaction, it surely won't be long until Marshall returns to town. In the meantime, be sure to check out kingkrule.co.uk for all upcoming tour dates.
King Krule