Photos: Descendents played their first Montreal show in 20 years at "M Telus"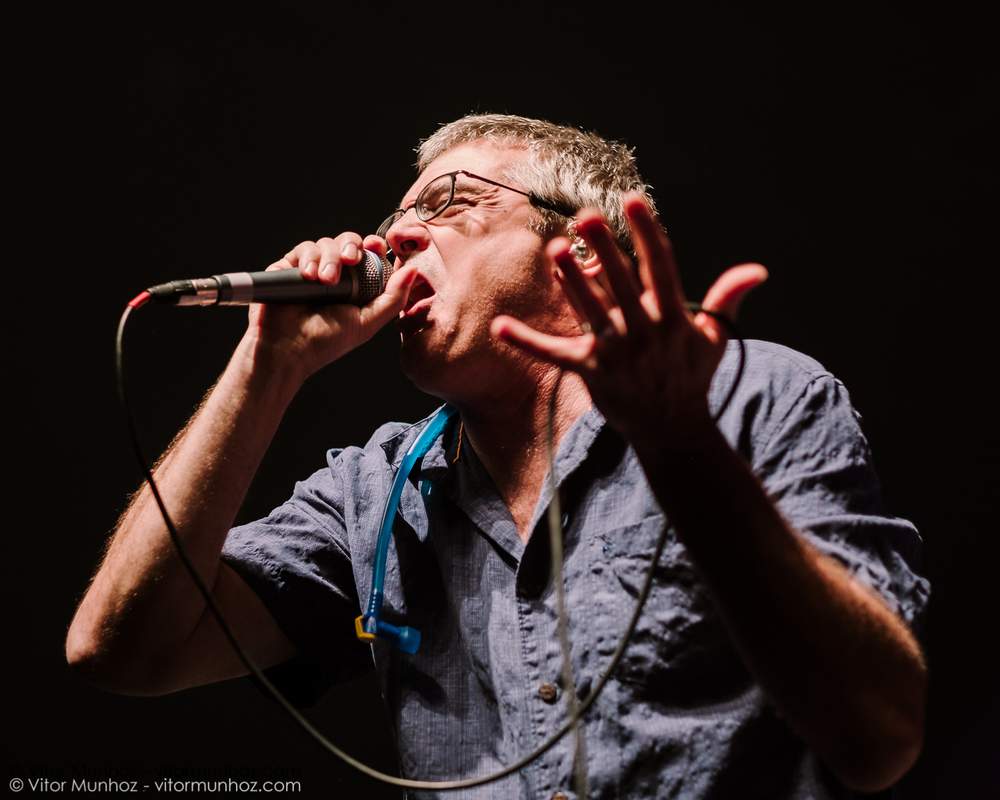 Descendents with The Menzingers and Berri Txarak
M Telus
September 7, 2017
20 years after their last headlining Montreal show, pop-punk heroes the Descendents finally returned to town to a packed house at the newly christened M Telus (RIP Metropolis).
With a deep catalogue of beloved love-lorn / goofy tracks, much of the night played out like a greatest hits set, with the crowd loudly singing along to classics like "Suburban Home" and "Bikeage," the latter of which might be in the running for one of the greatest punk songs of all time.
That said, the night wasn't entirely about nostalgia. 2016's long-awaited Hypercaffium Spazzinate LP was also well-represented in the set list, and it says something about the caliber of songs from that album that those tracks fit in fairly seamlessly with older cuts that many in the crowd had grown up with.
There wasn't anything overly flashy about the show, but the band — singer / sketch icon Milo Aukerman, bassist Karl Alvarez, guitarist Stephen Egerton and drummer Bill Stevenson — tore through the massive setlist with more energy and passion than many bands 1/4 their age.
Even with two encores (!), including a weird finale that expanded "Catalina" in a jam-session involving snippets of lyrics from The Doors' "The End," there were a few notable omissions (no "All-O-Gistics" or "I'm Not a Loser"). Still, it's hard to find fault with a career-spanning setlist that had the crowd singing along and drunkenly crowd-surfing for nearly two hours.
Below you can check out photos from the set courtesy of Vitor Munhoz. For all upcoming tour dates (and copious Milo merch) head over to descendents.tumblr.com.
Descendents