Review: Aubrey Plaza's Ingrid Goes West will make you delete your Instagram account
Anyone with an Instagram account has experienced a pang of FOMO (Fear of Missing Out) at some point. When you're lounging around in your PJs scrolling through photos of elegant brunch spreads and friends frolicking around in exotic locales (#Blessed), it's easy to convince yourself that you're missing out on something better somewhere else. That kernel of insecurity and regret forms the basis for first-time filmmaker Matt Spicer's Ingrid Goes West, an updated twist on Single White Female for the avocado toast set.
Aubrey Plaza (Parks and Recreation) stars as Ingrid, a sad and lonely girl wrapped up in the wold of Instagram. As the film opens, Ingrid, furious that she hasn't been invited to her friend's wedding (actually a stranger she's been cyber-stalking), violently crashes the wedding, resulting in a stint in a mental institution.
Ingrid then developes a fixation on a new online personality: Taylor Sloane (Elizabeth Olsen), a social-media "influencer" in LA with hundreds of thousands of followers. Using her inheritance from her Mother, Ingrid decides to head off for LA in hopes of meeting her latest obsession.
Once in LA she begins renting a studio apartment from Dan (Ice Cube's son O'Shea Jackson Jr.), and after some intense stalking (and some more ruthless methods), Ingrid invariably enters Taylor's life, and the two become fast friends. As Ingrid begins becoming something of an IG celebrity herself thanks to her new BFF, things begin spiraling out of control as Ingrid desperately fights to hold onto her secret.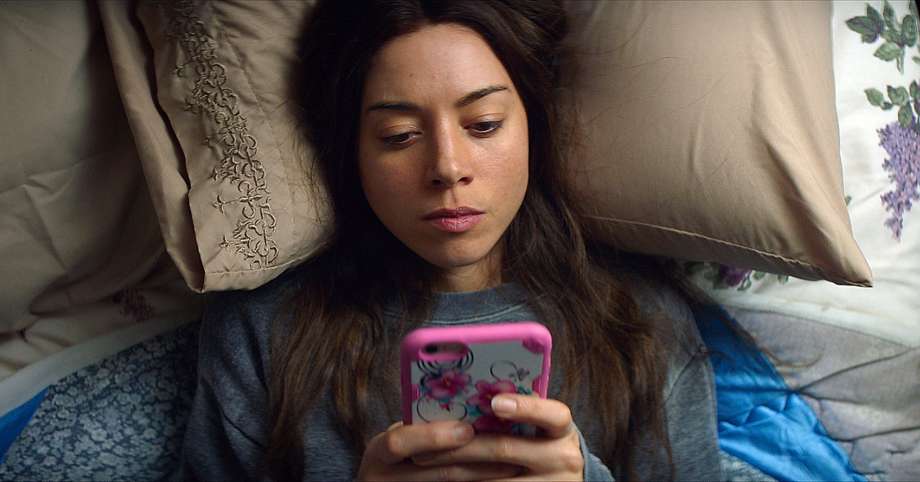 Aubrey Plaza has always had a great ironic, deadpan delivery, but she is a true revelation here, running the emotional gamut from deep sadness to utter mania, while exhibiting some incredible physical humour as well. Ingrid could easily have descended into a vapid, celebrity-obsessed stereotype, but Plaza portrays her as complex and relatable, even when the film takes her a bit too far down the rabbit hole at certain moments.
The film features great performances all-around, including Olsen as the ultimate dispenser of California brand-speak, the supremely charming O'Shea Jackson Jr. as Ingrid's Batman-obsessed landlord, and Billy Magnussen as Taylor's skeevy brother.
A witty and incisive look at how social media preys on our most narcissistic tendencies and insecurities, Ingrid Goes West will likely resonate deepest with those who recognize a part of themselves in Ingrid's longing for acceptance (which will be most of us). As our identities and personalities become ever more malleable thanks to evolving technology, Ingrid Goes West may actually wind up being more prophetic than farcical.
Ingrid Goes West is in theatres August 18.