Win tickets to the premiere of The Hitman's Bodyguard (Montreal & Toronto)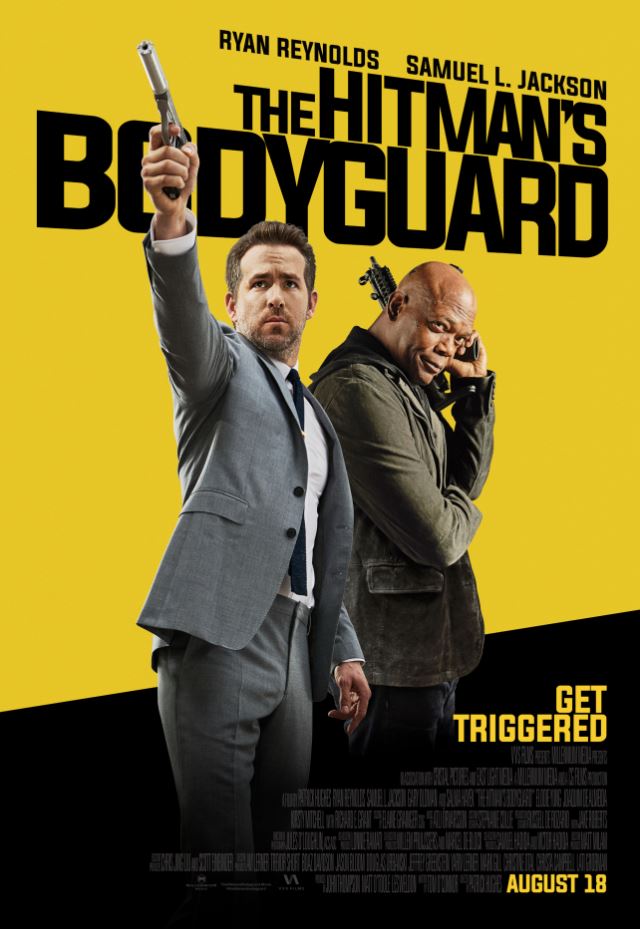 The Ryan Reynolds and Samuel L. Jackson action comedy The Hitman's Bodyguard opens on Friday, August 18, but we're giving you a chance to check out the premiere in Montreal or Toronto courtesy of VVS Films! We have 10 pairs of tickets for the Montreal and Toronto premieres on August 16 up for grabs — to enter, send your complete name and which city you'd like to see the film to contests AT badfeelingmag DOT com. We will notify the winners by Tuesday, August, 15. Screening info for each city is below:
Montreal – Wednesday, August 16, 7:30 pm at Cinema Banque Scotia
Toronto – Wednesday, August 16, 7:00 pm at Cineplex Yonge-Dundas
Check out the synopsis and trailer below. Good luck!
The world's top protection agent [Ryan Reynolds] is called upon to guard the life of his mortal enemy, one of the world's most notorious hitmen [Samuel L. Jackson]. The relentless bodyguard and manipulative assassin have been on the opposite end of the bullet for years and are thrown together for a wildly outrageous 24 hours. During their raucous and hilarious adventure from England to the Hague, they encounter high-speed car chases, outlandish boat escapades and a merciless Eastern European dictator [Gary Oldman] who is out for blood. Salma Hayek joins the mayhem as Jackson's equally notorious wife. The film will be "hitting" your theatres on August 18.