Photos: The Chainsmokers live at Bell Centre, June 1, 2017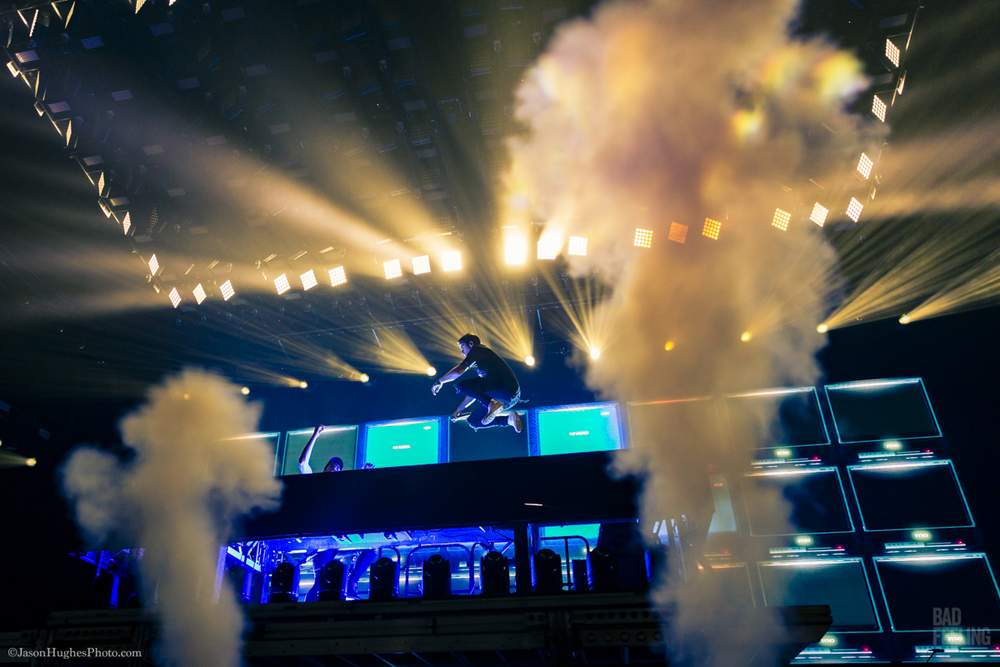 While many consider EDM-pop act The Chainsmokers the worst band in the world, the jam-packed crowd at Bell Centre last night obviously wasn't too concerned with what some stodgy old critics think.
The NY duo, made up of Andrew Taggart and Alex Pall, began the night with a short DJ interlude before kicking into their main bass-heavy set, which was bolstered by a production assault including a giant video wall, steam jets, confetti cannons, a battalion of lights and more pyro than your average Metallica gig.
Check out photos from the night below courtesy of Jason Hughes. What do you think — are The Chainsmokers an affront to music or EDM visionaries? Sound off in the comments below and let us know!
The Chainsmokers