'Dave Hill Doesn't Live Here Anymore' is a touching essay collection about mortality and heavy metal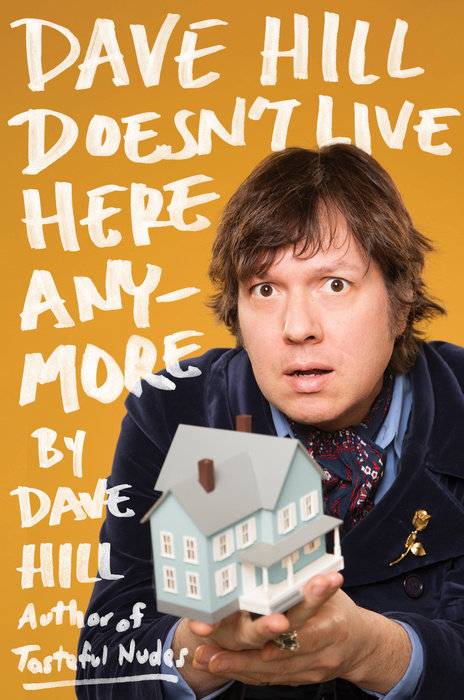 New York-based comedian Dave Hill has found the secret. Hill has managed to finagle a way to channel his deep-rooted love of metal and comedy (and often a fusion of the two), into a varied career, encompassing a bewildering array of media projects. Hill is perhaps best known as the host of the radio show The Goddamn Dave Hill Show on WFMU, where he gets to play as much Dokken as he wants while fielding phone calls in his subdued, yet wildly over-confident manner. He also tours frequently as a stand-up, contributes to This American Life, plays in the band Valley Lodge, hosts a number of TV shows, and just recently released his second collection of biographical essays, Dave Hill Doesn't Live Here Anymore.
Dave Hill Doesn't Live Here Anymore is nominally centered on Hill's relationship with his father following the death of his mother, with a number of digressions focusing on his early lack of ambition, and his feelings towards his hometown of Cleveland, Ohio. There are also moments of outright absurdity, such as Hill spontaneously playing Eagles covers in a Mexican prison, and a surreal job writing ringtone catch-phrases for Donald Trump (which Trump heartily approved).
Hill writes with a nonchalance that make these essays feel conversational, and his frequent notes about writing the majority of this book in his underwear only serve to emphasize that casualness. Still, there are very real emotions contained in these stories, from Hill facing his own mortality when moving his father into a retirement community, to his struggles with embracing a non-traditional, creative career. Those truths, combined with his often unwarranted flair for grandstanding, make for a an eminently readable (and relatable) collection of stories about growing up, while maintaining your passions.
Dave Hill is currently on tour to promote the book, including a stop at Montreal's Drawn & Quarterly (211 Bernard West), on Saturday, June 18. The free event begins at 7:00 pm, and may or may not also feature Hill playing guitar and reciting erotic stories. For more information, visit davehillonline.com.