Live review: Ty Segall's Emotional Mugger tour is a nightmarish ride
Ty Segall
Rialto Theatre
March 3, 2016
Ty Segall is not one for half-measures. The absurdly proficient rocker is on tour behind his latest LP, Emotional Mugger, which has him backed by the Muggers band (featuring frequent collaborators Mikal Cronin and King Tuff), for an over-the-top assault on the senses that is as perplexing as it is exciting.
Segall spent a bulk of the set in a creepy rubber baby mask, yelling nonsensical odes to eggs while whipping a giant umbilical chord around his neck. Yes, it was that kind of a show. Crying baby tracks played between songs, adding to the infantile motif, which brought to mind something akin to a nightmarish Eraserhead rock opera.
The baby imagery is appropriate, since Emotional Mugger is basically a long temper tantrum of an album, filled with spastic and chaotic tracks of abrasive noise rock—a huge departure from the glam rock of Segall's last LP, 2014's epic Manipulator. This album and tour feel like a direct response to that record— a chance to shed the pressures of following up that album's success with a brash and often silly new sound and persona.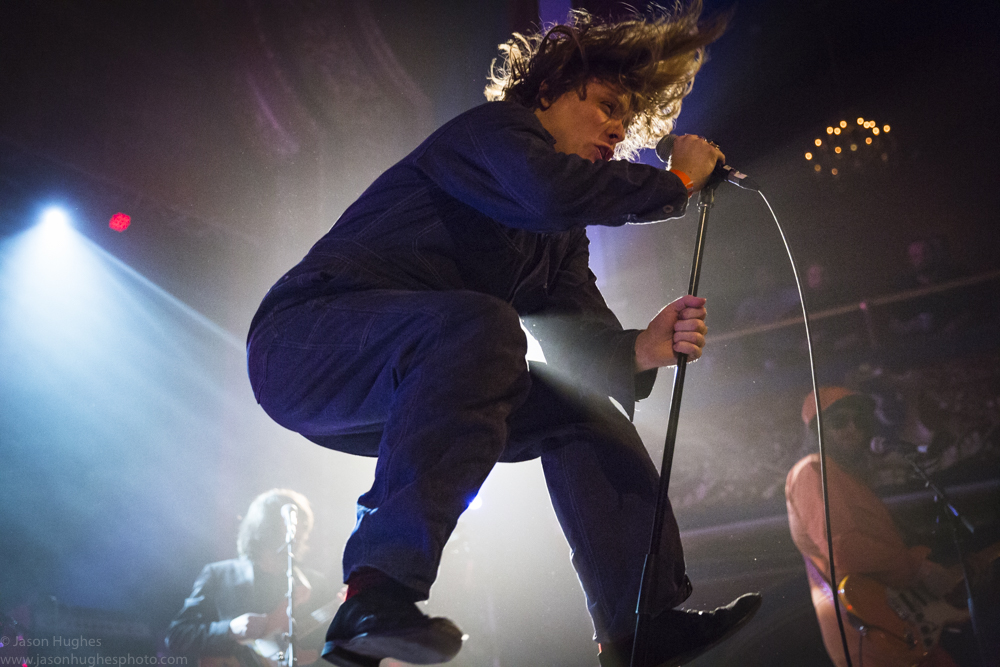 Nearly the first hour of the set was taken up with the new material, which seemed to test the patience of most of the crowd. When Segall finally kicked into "Thank God for the Sinners," the opening track off 2012's Twins, you could almost hear the crowd collectively sigh in relief as they subsequently went bonkers pogoing in front of the stage.
Segall wasn't done with the shenanigans though—he soon instructed the crowd to pass along a crowd-surfer all the way to the back bar in the cavernous hall, in order for her to high-five a bartender, and return her to the stage ("If you drop her the show is OVER!" he threatened).
While many were likely expecting a more traditional set, Segall is not one for pandering, and that unpredictability made for a fun, if often confounding night.
Below you can check out photos from the show courtesy of Jason Hughes, including openers CFM (featuring members of Segall's side-band FUZZ), Red Mass and Les Marinelles. For all upcoming tour dates visit emotionalmugger.com.
Ty Segall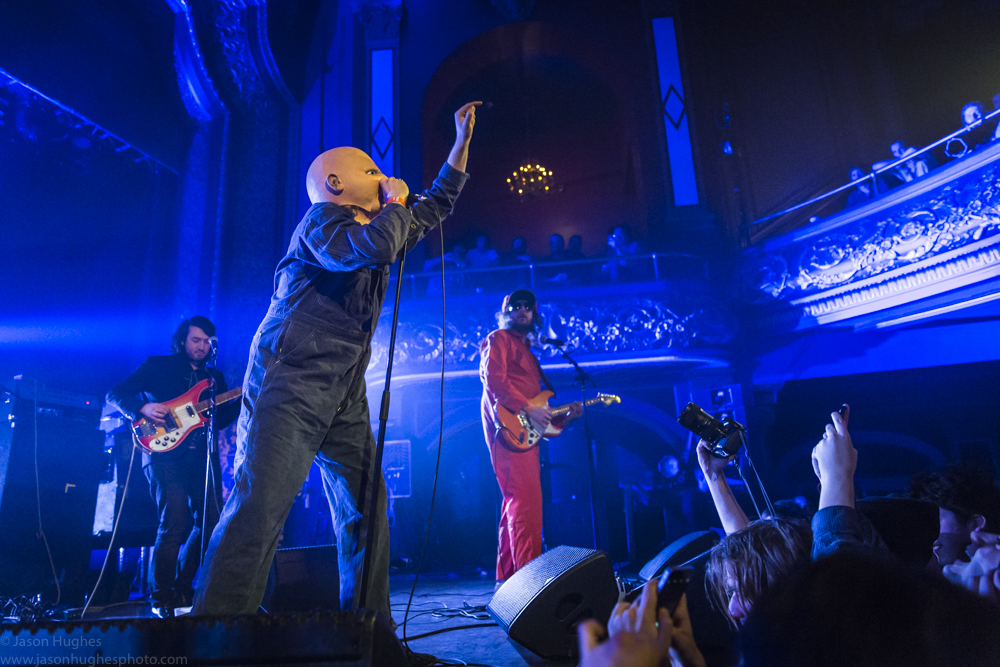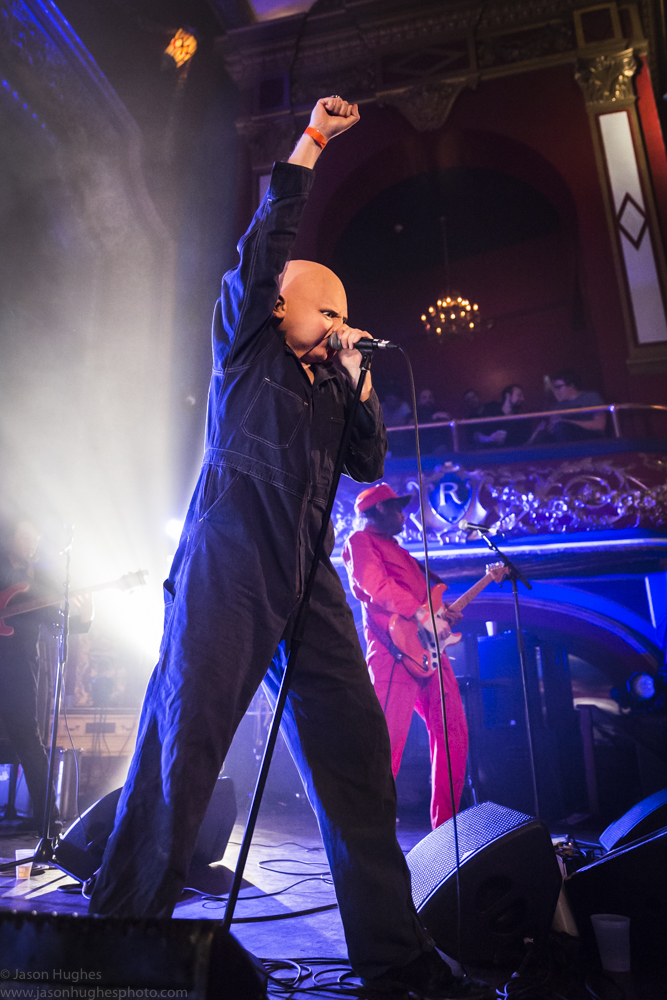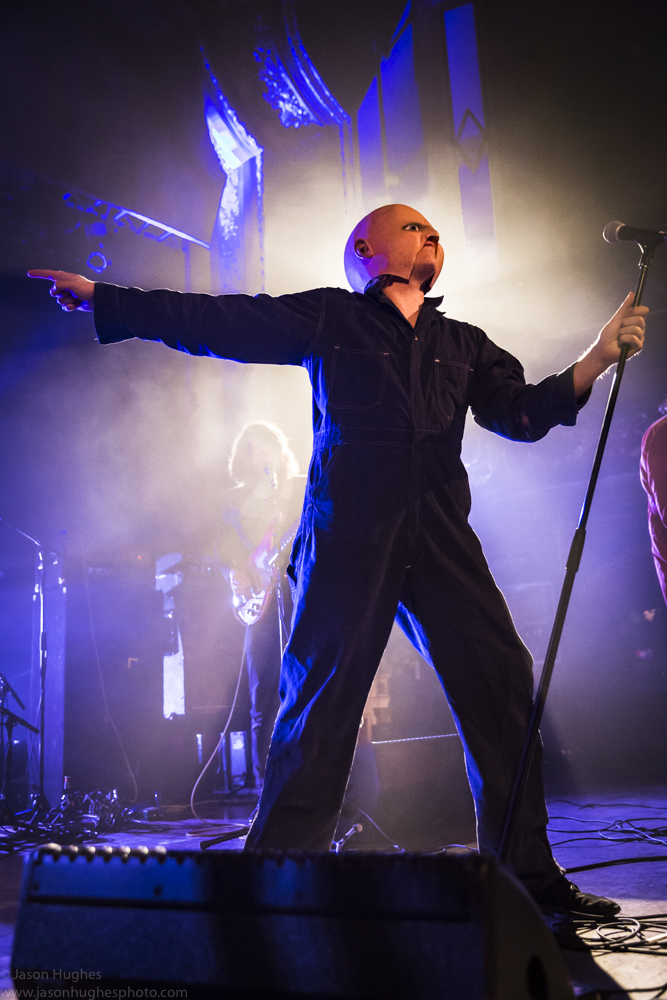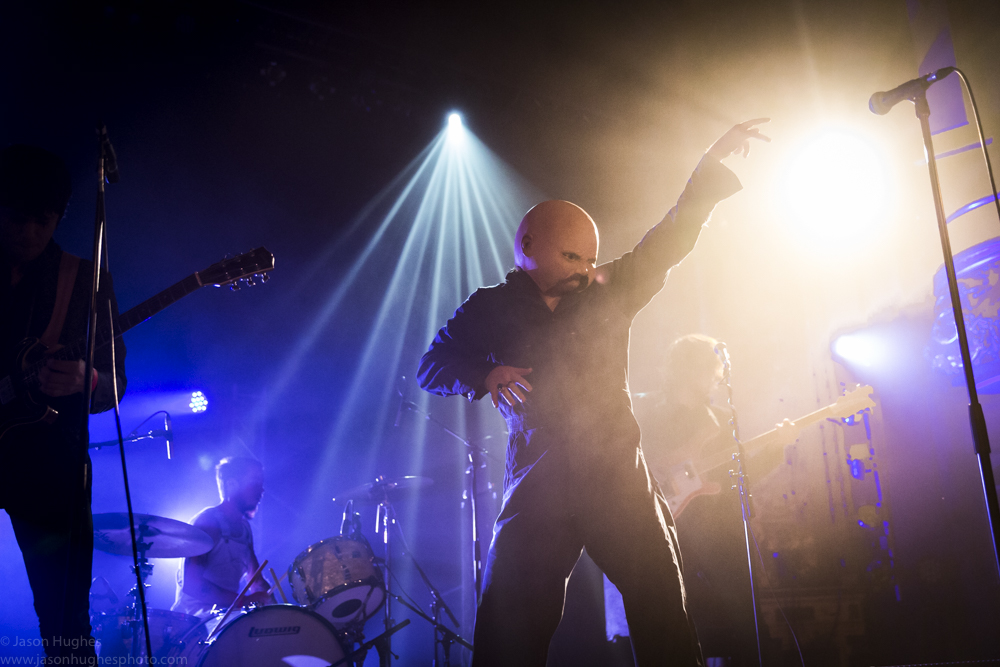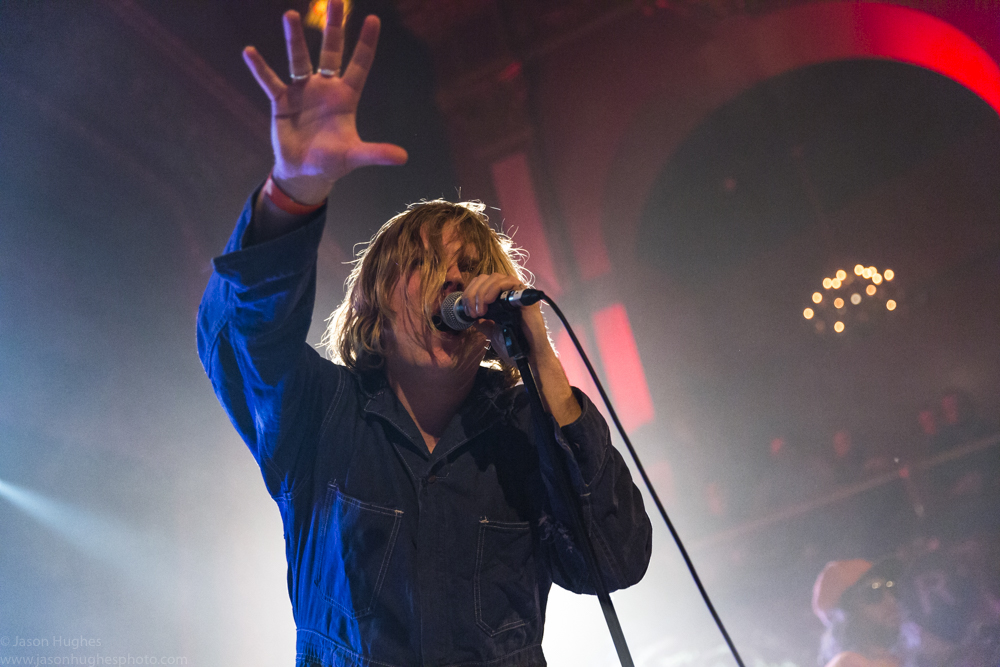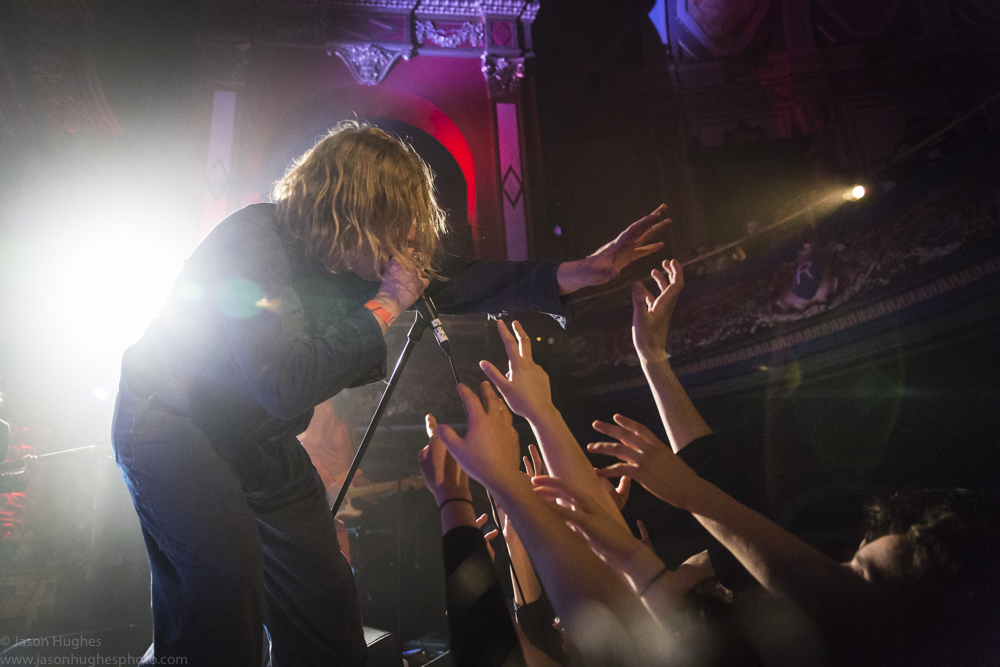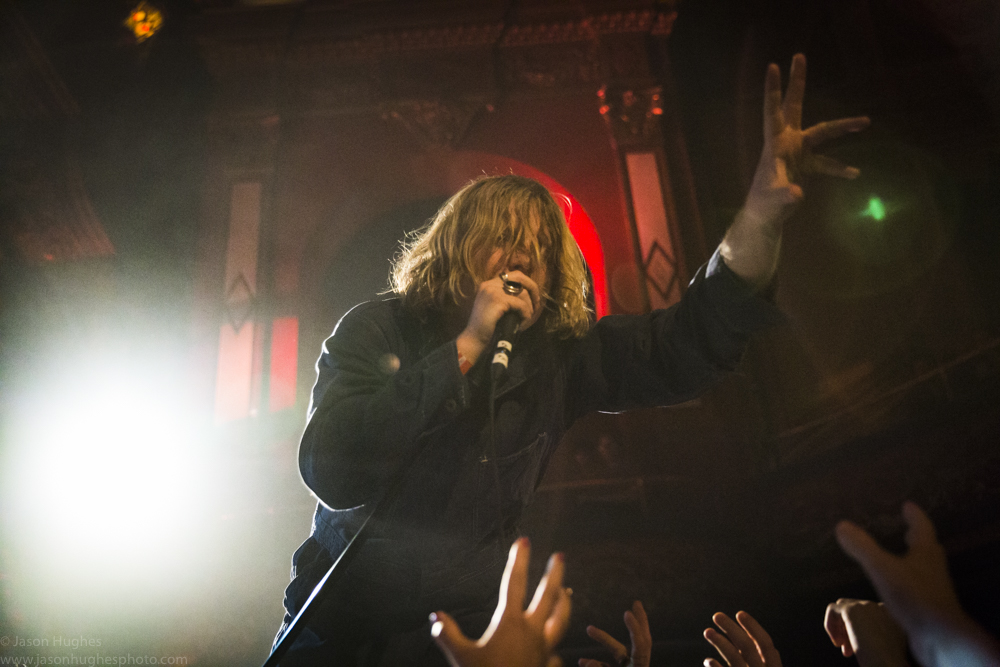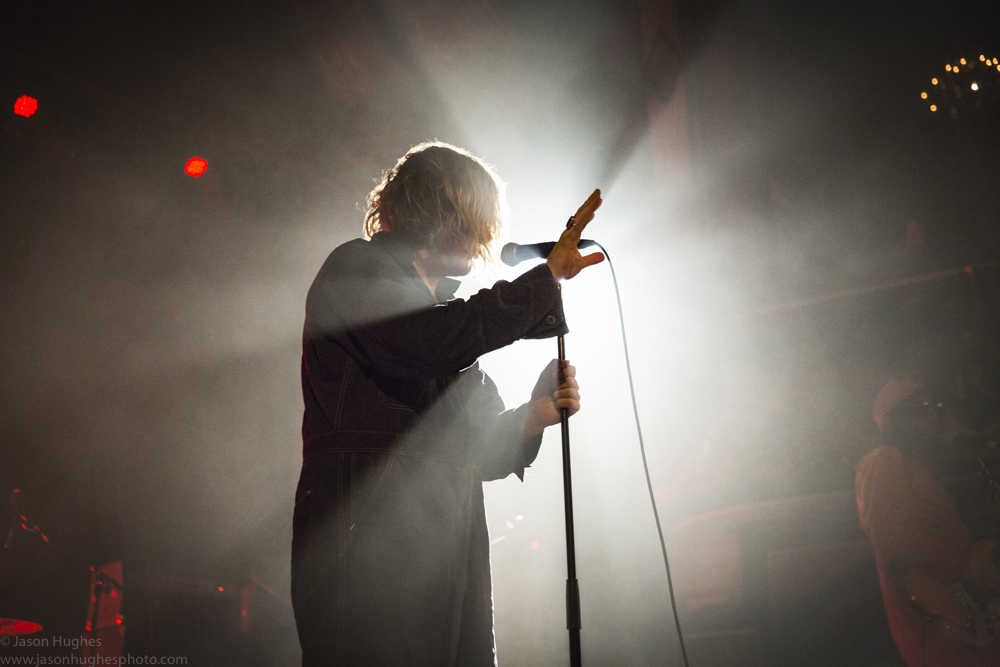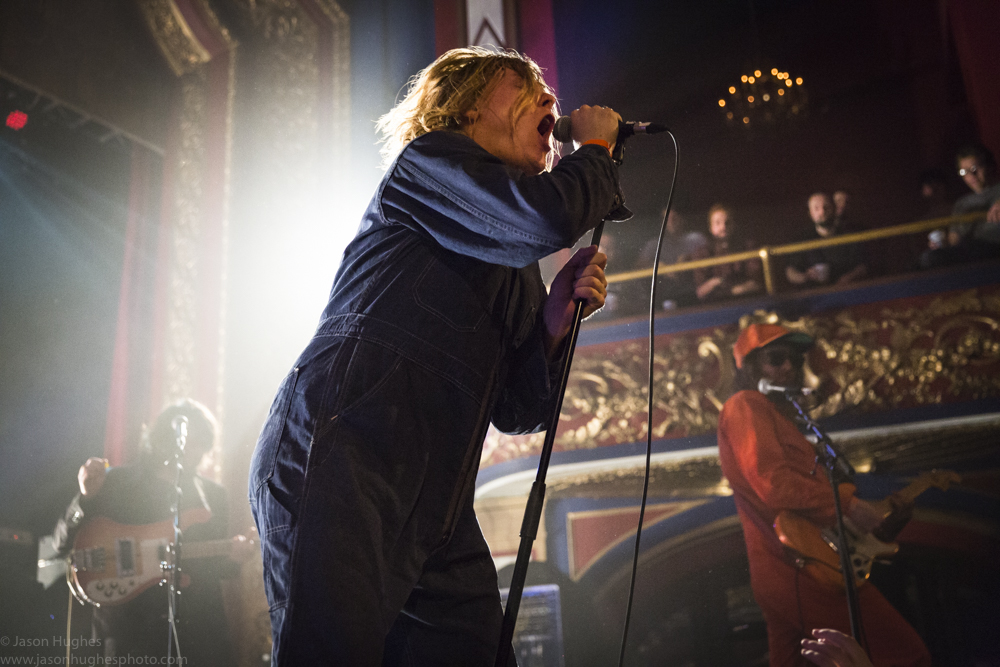 CFM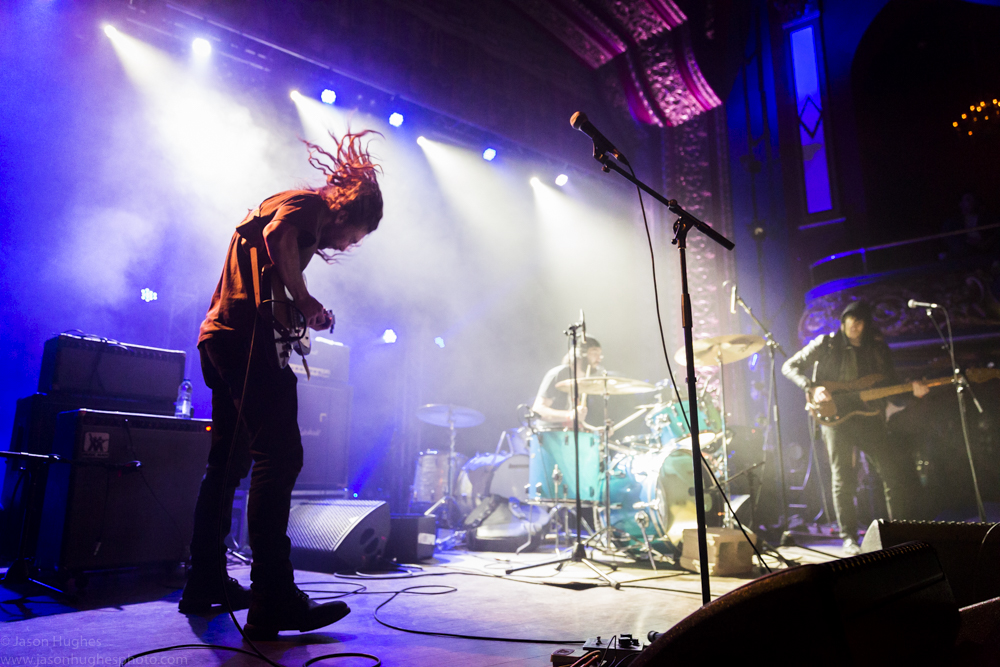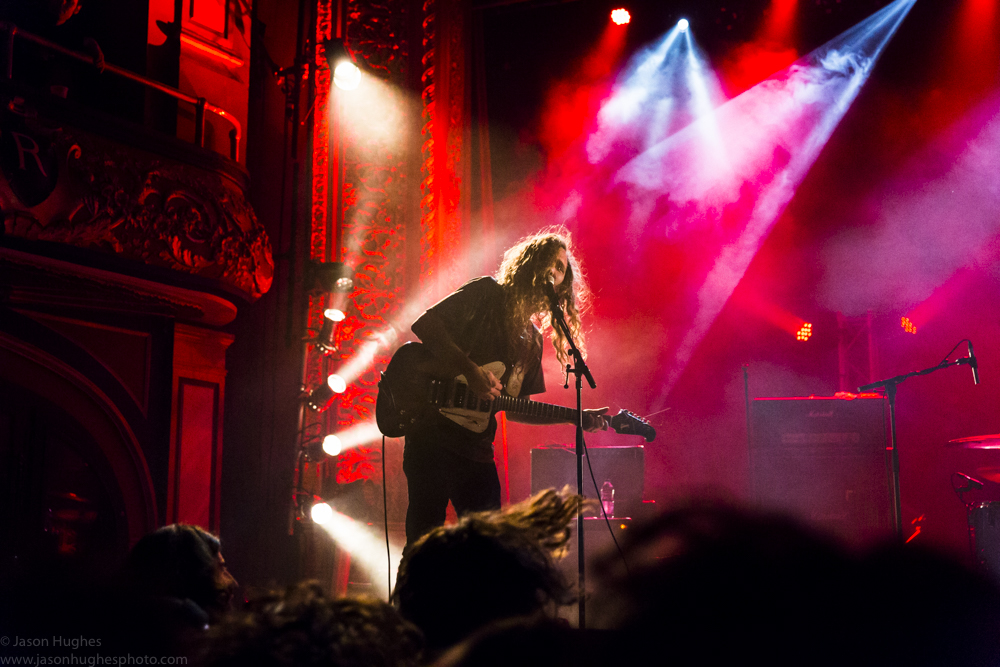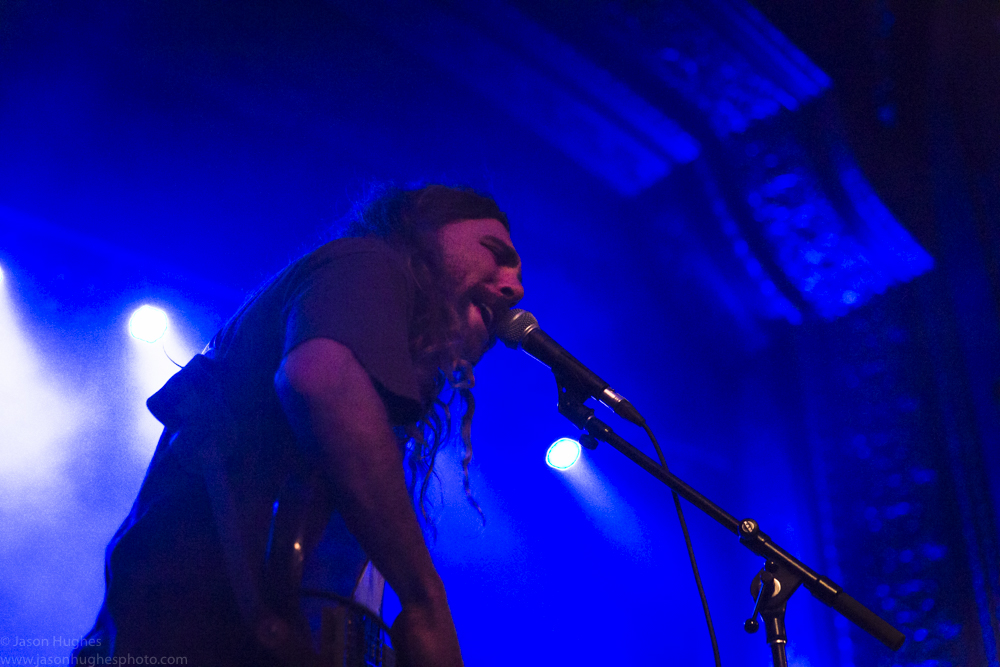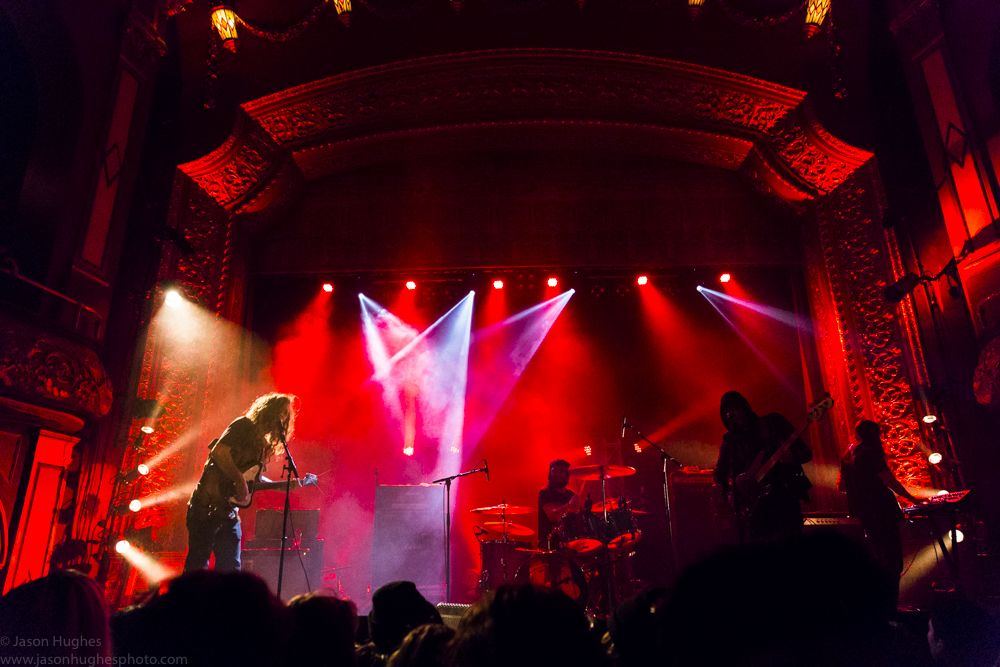 Red Mass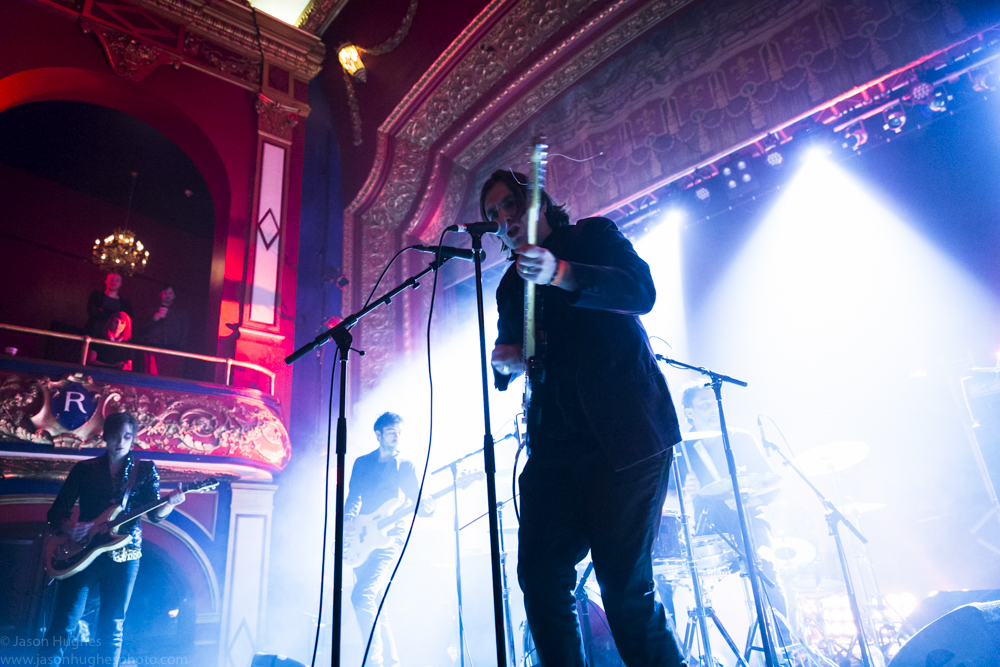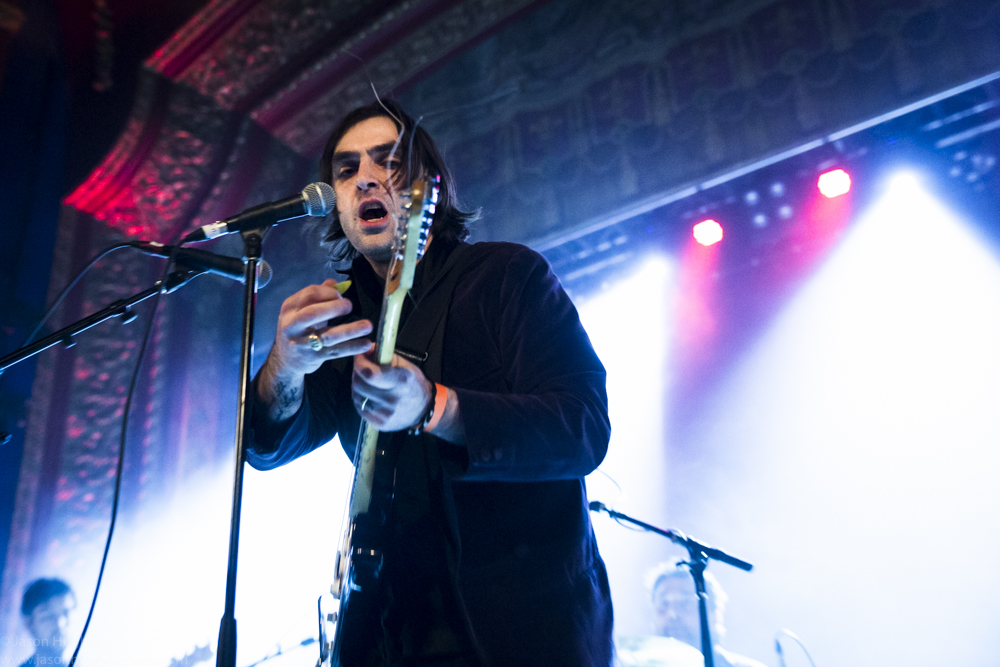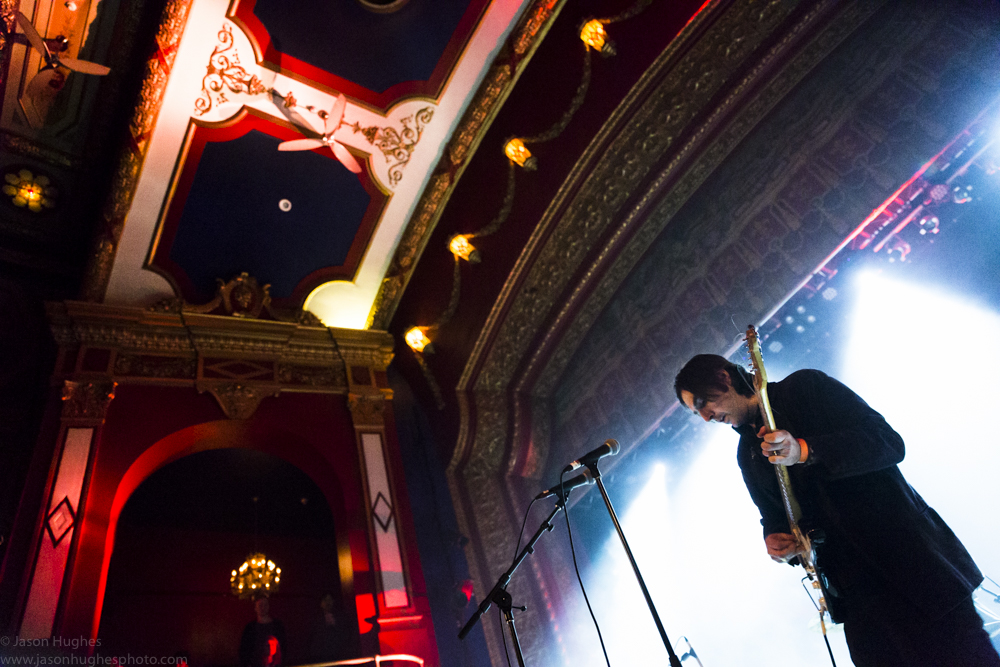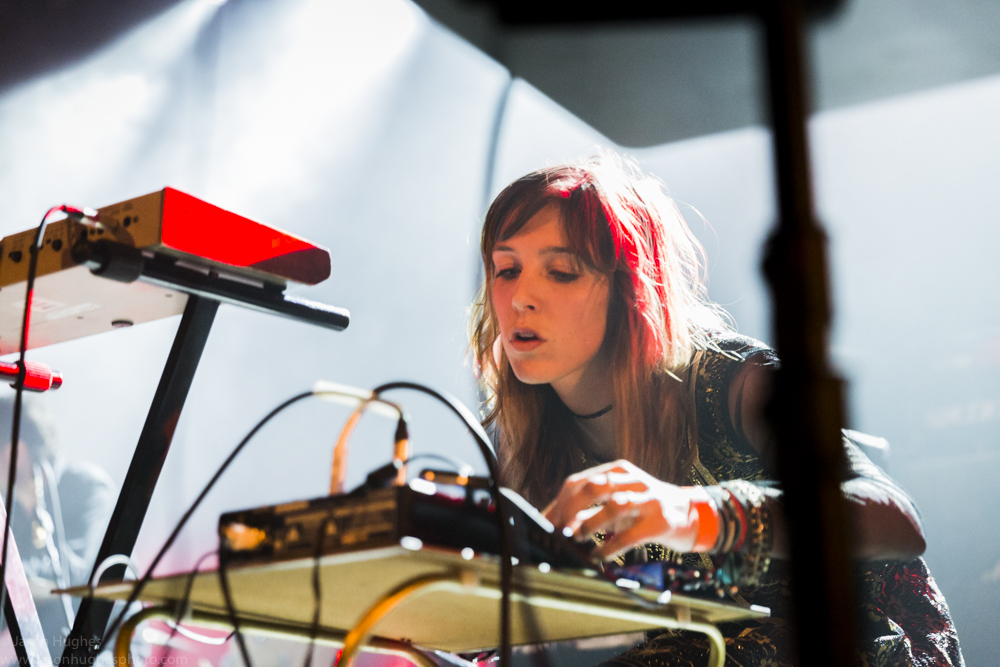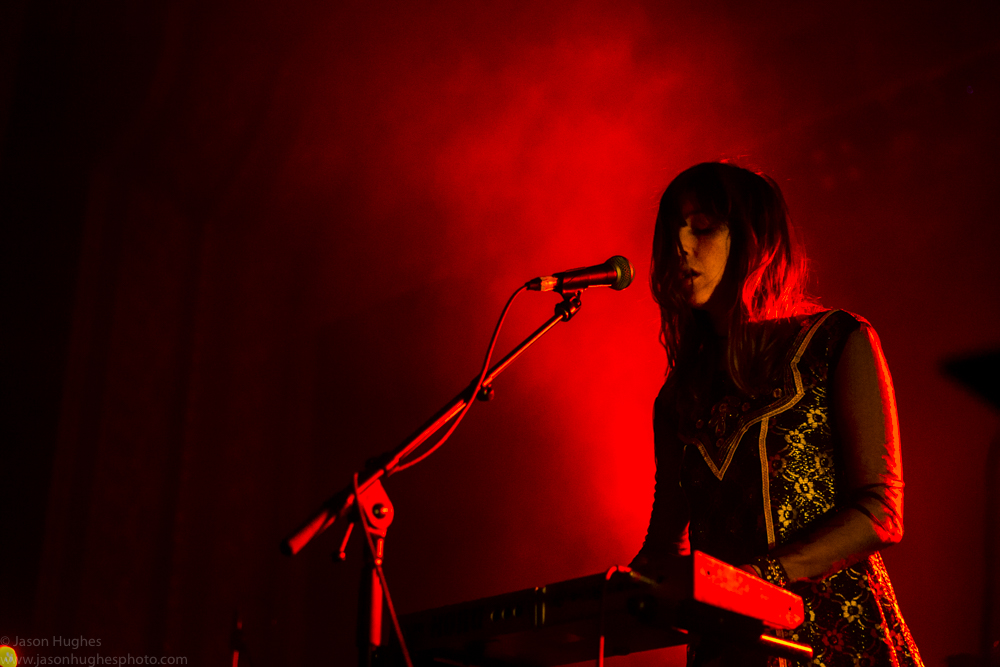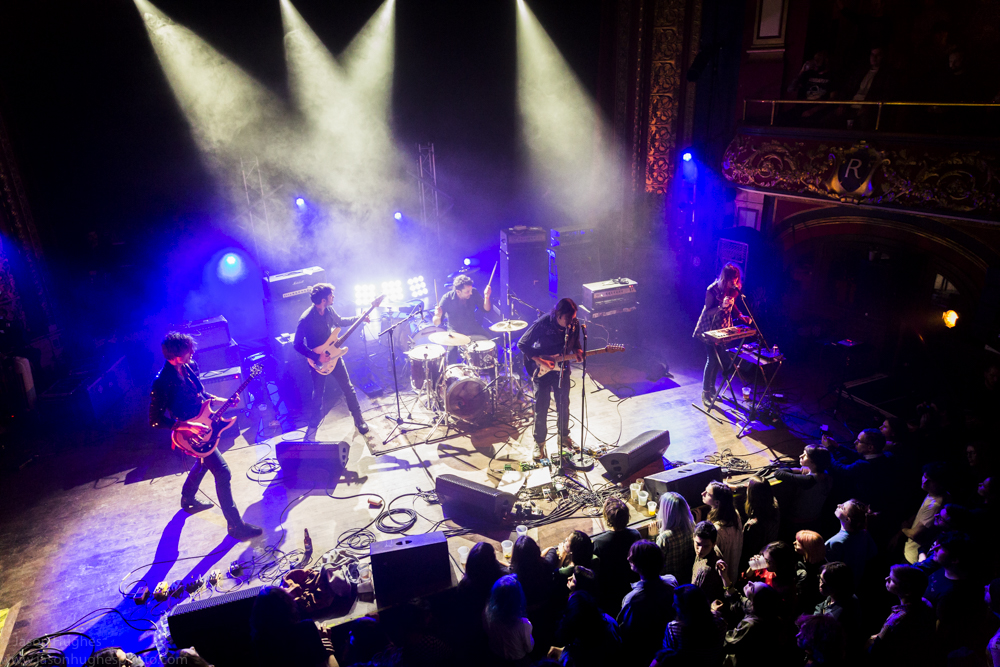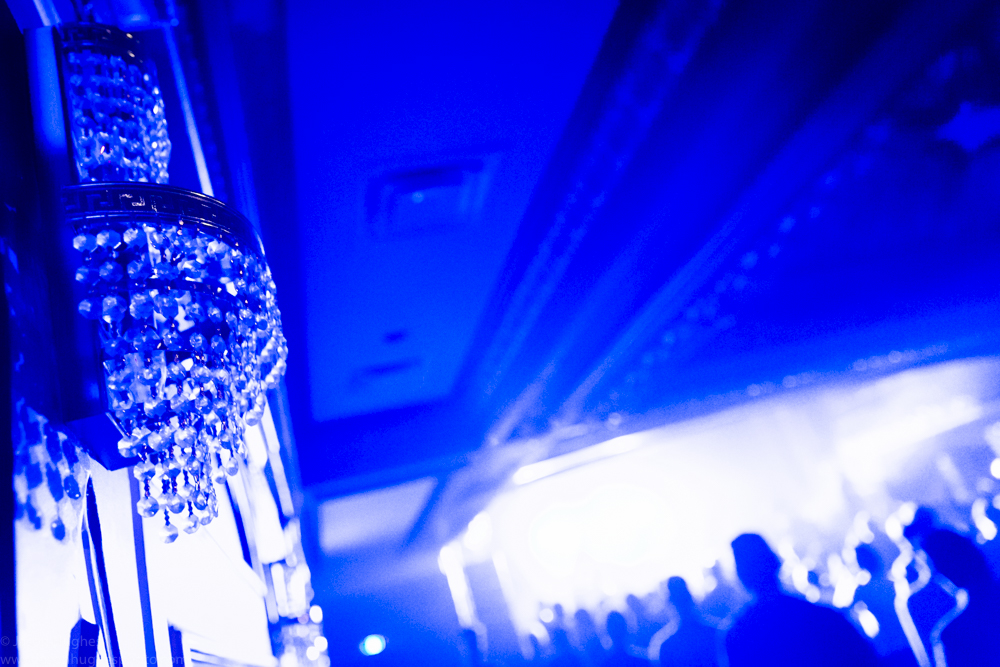 Les Marinellis