'Scott Pilgrim' creator Bryan Lee O'Malley launching 'Seconds' at Drawn and Quarterly July 31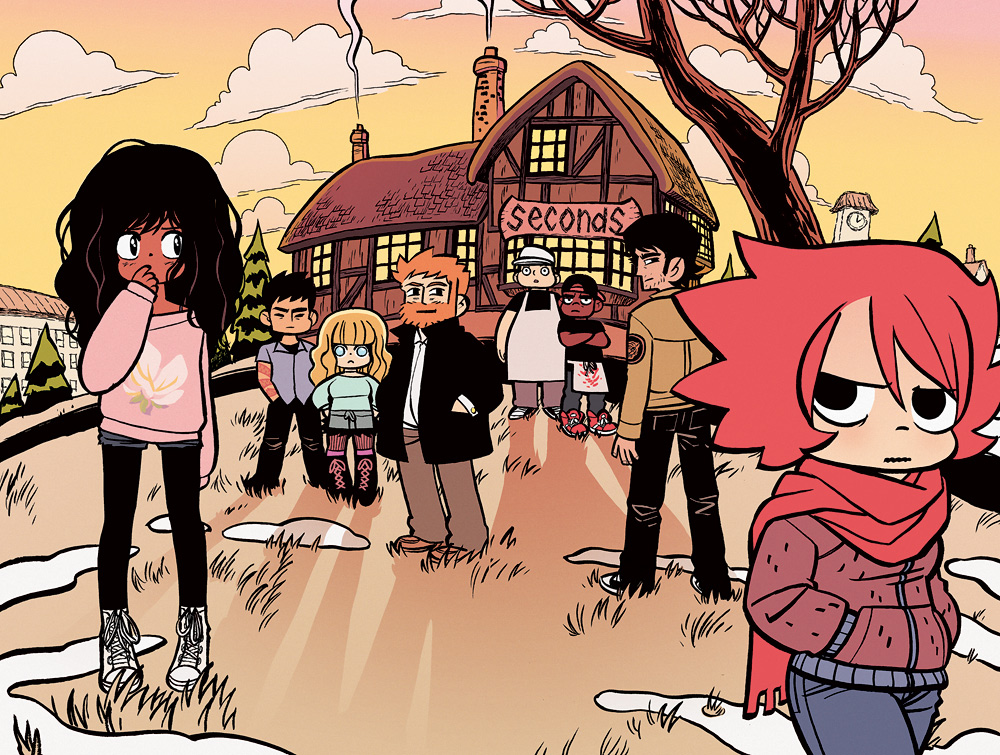 Canadian cartoonist Bryan Lee O'Malley, the writer and artist behind the best-selling Scott Pilgrim series, is finally set to launch his new stand-alone graphic novel Seconds on July 15 via Random House. According to the publisher, Seconds is a story about  "a young restaurant owner named Katie who, after being visited by a magical apparition, is given a second chance at love and to undo her wrongs." It seems like O'Malley is once again mining that distinct combination of science fiction and real-world emotions, a pairing that worked to such great effect in Scott Pilgrim.
Seconds is getting an official Montreal launch on July 31 at the intimate Librarie Drawn & Quarterly store, which will also feature an interview with O'Malley conducted by Brad Mackay, freelance journalist and co-founder of the Wright Awards (Canada's answer to the Eisners, honouring Canadian comic creators).
Tickets to the event are free with the purchase of Seconds at the Drawn & Quarterly store. A limited number of event-only tickets are also available for $10.
Given Scott Pilgrim's fanatical following, tickets for this should disappear in a flash. Unless you want to be peering through the window in your best Sex Bob-Omb shirt, proceed accordingly!
Bryan Lee O'Malley launches Seconds at Librarie Drawn & Quarterly (211 Rue Bernard Ouest, Montréal, QC H2T 2K5) July 31 @ 7:00pm. For more information visit http://211blog.drawnandquarterly.com/ or call 514-279-2224