The Melvins announce Pinkus Abortion Technician LP and 10-week tour (Montreal on May 14)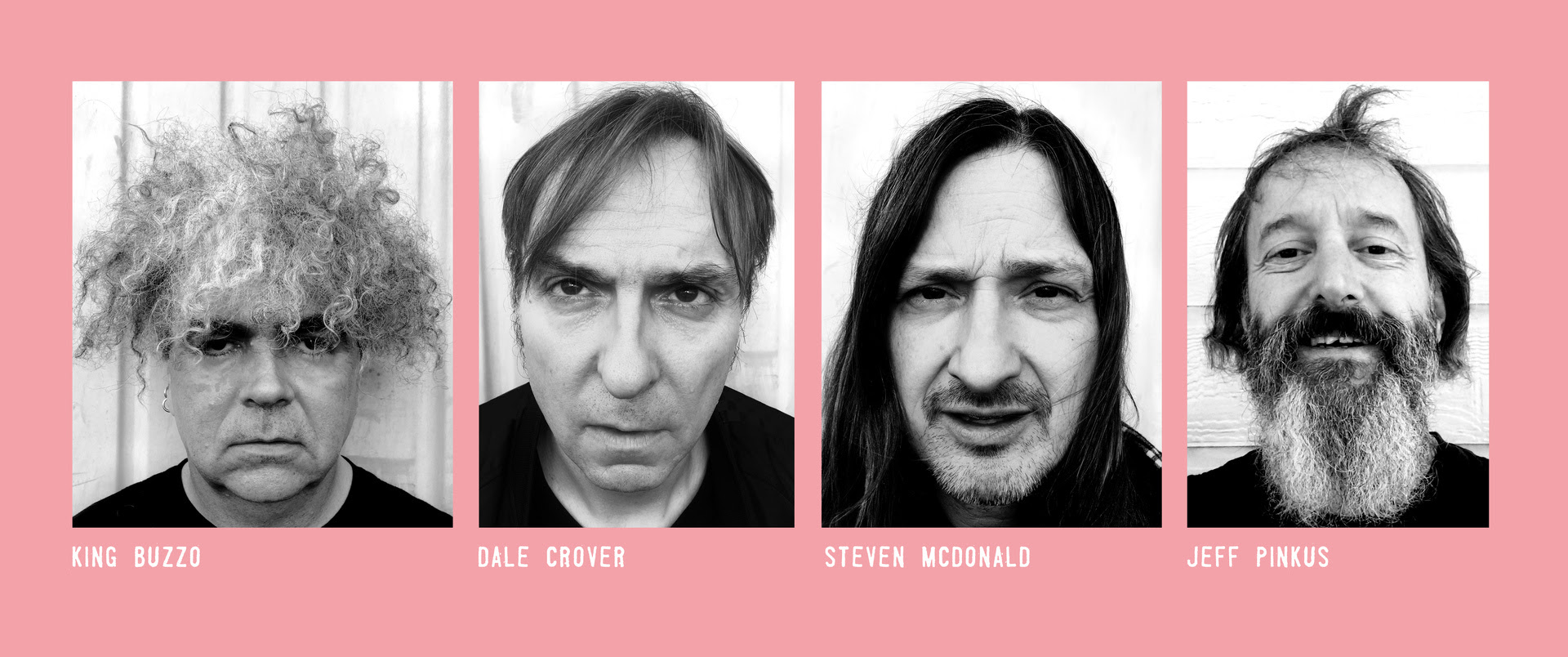 Get ready for a double dose of low end — The Melvins have revealed that their upcoming LP,  Pinkus Abortion Technician, features both bassists that have recently worked with the band — Steven McDonald (Redd Kross, OFF!) and Jeff Pinkus (Butthole Surfers). That double-pronged bass attacked will join Melvins staples King Buzzo and Dale Crover on a 10-week tour, including a Montreal stop at Corona Theatre on May 14. Tickets go on-sale Friday, February 19 at 10:00 via evenko.ca.



From the press release:
"With our upcoming release, we double your bass player with Steven McDonald AND Jeff Pinkus holding down the bottom," explains Dale Crover. It's an experiment in the low end of the aural spectrum where we asked ourselves, 'would it work?' 'could it work??' 'should it work???' The answers were yes, yes and YES!"
"We've never had two bass players. We've had two drummers and two guitar players so it makes total sense to now have two bass players, adds Buzz Osborne. "We'll be taking this two-prong bass attack on the road as well which should prove to be interesting. Pinkus Abortion Technician is a radically great record and was a stone groove to record. We drank a lot of coffee and enjoyed each other's company. I like Steven and Jeff a great deal. I admire their bass playing and singing and both of them can grill a mean steak."
Check out the Pinkus Abortion Technician artwork below, along with all upcoming tour dates. We last caught The Melvins on their co-headlining tour with Napalm Death — check out photos and out review here.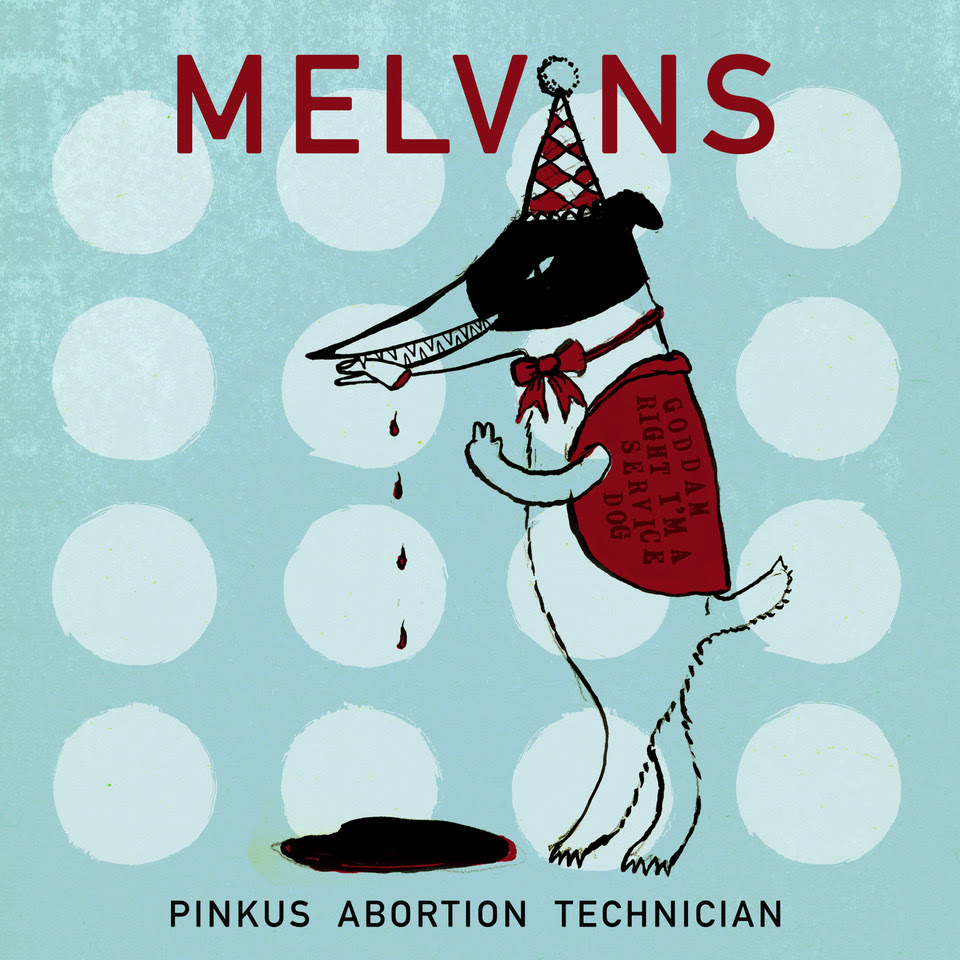 April 26
 San Diego, CA Casbah
April 29
 Dallas, TX Tree's
April 30
 Austin, TX Mohawk
May 1
 Houston, TX White Oak Music Hall
May 3
 Baton Rouge, LA Spanish Moon
May 4
 Birmingham, AL Zydeco
May 6
 Charlottee, NC Visulite Theater
May 7
 Carrboro, NC Cat's Cradle
May 9
 Baltimore, MD Ottobar
May 10
 Philadelphia, PA Underground Arts
May 11
 Brooklyn, NY Warsaw
May 12
 Hamden, CT Space Ballroom
May 13
 Boston, MA Paradise Rock Club
May 14
 Montreal, QC Corona Theatre
May 18
 Cleveland, OH Grog Shop
May 19
 Pittsburgh, PA Rex Theater
May 20
 Louisville, KY Headliner's Music Hall
May 22
 Nashville, TN 3
rd
 & Lindsley
May 23
 Memphis, TN Hi-Tone
May 24 St
. Louis, MO The Ready Room
May 25
 Kansas City, MO Record Bar
May 31
 Phoenix, AZ Crescent Ballroom
July 12
 Santa Ana, CA The Observatory
July 13
 Los Angeles, CA Troubadour
July 14
 Fresno, CA Strummer's
July 16
 San Francisco, CA Great American Music Hall
July 17
 Sacramento, CA Holy Diver
July 19
 Seattle, WA Neumo's
July 20
 Portland, OR Wonder Ballroom
July 21
 Vancouver, BC Venue Nightclub
July 24
 Edmonton, AB Union Hall
July 25
 Calgary, AB Marquee Room
July 27
 Winnipeg, MB Pyramid Cabaret
July 28
 Fargo, ND The Aquarium (Dempsey's Upstairs)
July 29
 Minneapolis, MN First Avenue
July 30
 Madison, WI High 
Noon
 Saloon
July 31
 Chicago, IL Park West
August 2
 Grand Rapids, MI The Pyramid Scheme
August 3
 Detroit, MI El Club
August 4
 Columbus, OH A&R Music Bar
August 5
 Indianapolis, IN The Vogue Theatre
August 6
 Rock Island, IL Rock Island Brewing Company
August 7
 Des Moines, IA Wooly's
August 8
 Omaha, NE The Waiting Room
August 10
 Englewood, CO Gothic Theatre
August 11
 Ft. Collins, CO Aggie Theatre
August 13
 Salt Lake City, UT Urban Lounge
August 14
 Las Vegas, NV The Bunkhouse Saloon