Best of 2017: Our favourite pop culture books of the year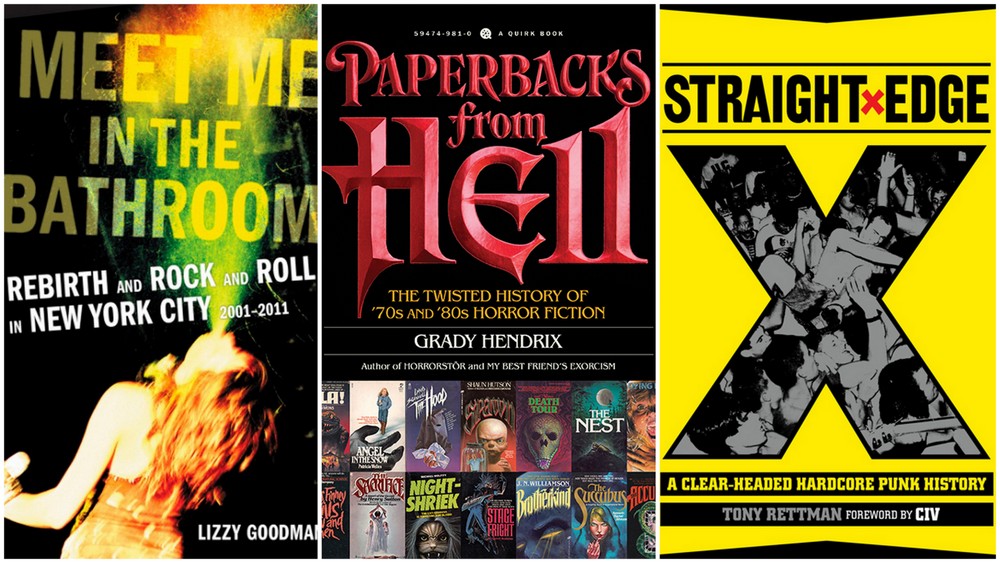 With 2017 finally behind us, we've caught up on all our year-end reading to bring you our list of our favourite pop culture books of 2017. From Grady Hendrix's comprehensive look back at the horror paperback boom (Paperbacks from Hell) to Joe Hagan's dishy biography of Rolling Stone founder Jann Wenner (Sticky Fingers: The Life and Times of Jann Wenner and Rolling Stone Magazine), these titles should offer something for all our fellow pop culture obsessives out there.



Did we miss your favourite book of last year? Are there any deserving titles we should still consider for review? Let us know in the comments below!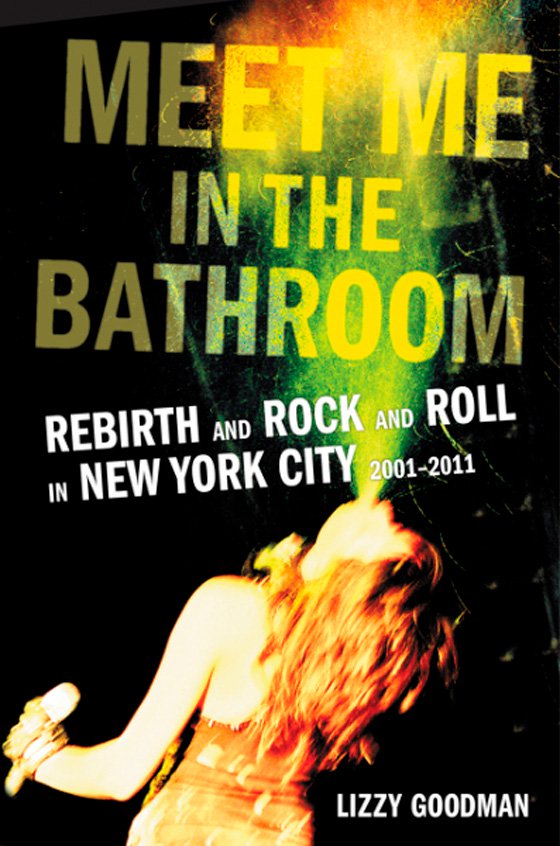 Meet Me in the Bathroom – Lizzy Goodman (Dey Street)
Lizzy Goodman's massive look at the New York indie rock scene of the early aughts is one of the best music books in ages. Even if many of the bands included might not necessarily be worthy of such a comprehensive tome, Goodman paints a vivid picture of the various scenes throughout NYC that managed to connect with the world in such a rich way at the turn of the millennium. From The Strokes, The Yeah Yeah Yeahs, LCD Soundsystem and dozens of other acts, Goodman dives deep to bring to life the seedy bars, after hours clubs, and yes, bathrooms, where these artists were congregating and building their shared universes.
Filled with chatty gossip and endless tales of cocaine-dusted debauchery, Meet Me in the Bathroom is a great snapshot of a cultural moment in time that likely will never be repeated. Read our full review here.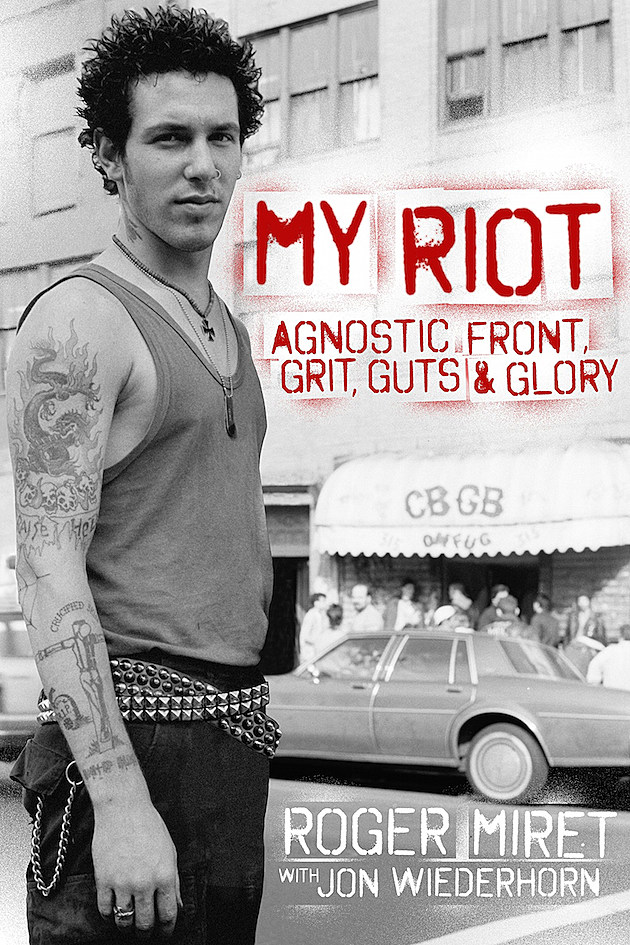 My Riot: Agnostic Front, Grit, Guts & Glory – Roger Miret with Jon Wiederhorn (Lesser Gods)
The early days of New York Hardcore have been getting quite the retrospective treatment recently, with autobiographies from the likes of Harley Flanagan from Cro-Mags, and Drew Stone's The New York Chronicles Film. Adding to the growing list is Agnostic Front singer Roger Miret's recent autobiography My Riot: Agnostic Front, Grit, Guts & Glory, co-written with Jon Wiederhorn.
In a conversational tone, Miret looks back at his turbulent experiences growing up as a Cuban immigrant in New York City, dealing with abuse from his step-father, and of course, his nearly 40 years with NYHC legends Agnostic Front. Miret pulls no punches here — he's open about his participation in the violence that often accompanied the early hardcore scene, and his involvement in drug trafficking that would eventually land him in prison (the first time he's publicly discussed his lock up).
Agnostic Front drew a lot of criticism early on for their right-leaning imagery and embrace of skinhead culture, which led to many denunciations of the band, especially from the leftist Maximumrocknroll zine in the 80's. That long-standing battle between the two factions in the punk scene is one of the most interesting aspects of the book, as Miret recounts the difficulties of touring throughout the world with people thinking the band were racist based off something they read in MRR.
My Riot is truly a warts-and-all look at a hardcore lifer, someone who's made some serious mistakes in their day and has come out all the better for them. The book answers a lot of questions Agnostic Front fans have had for years, and serves as a great primer for one of the most influential (and controversial) hardcore bands of all time.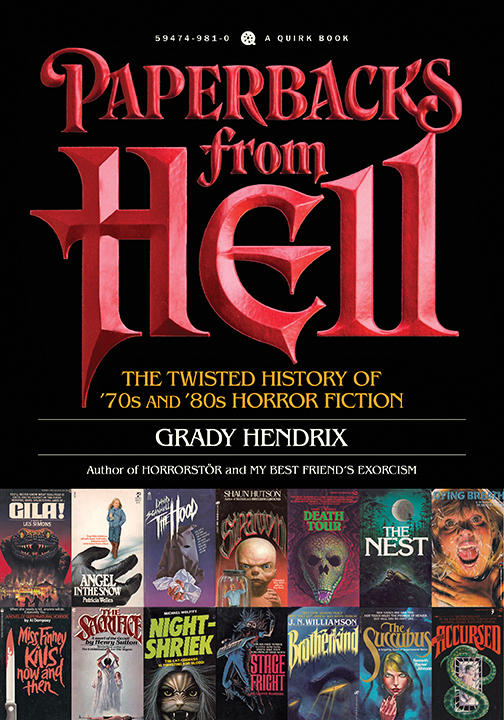 Paperbacks from Hell – Grady Hendrix (Quirk Books)
Spurred by the massive success of The Exorcist and Rosemary's Baby novels, a cottage industry of horror novels flooded the market in the 70's and 80's looking to cash in on the culture's newfound appreciation for the darker side of fiction. Without the budgetary restrictions of filmmaking, many of these authors went wild, putting out increasingly crazy tales of satan worshippers, demonic children, haunted houses, and serial killers who used any number of domestic household tools as their weapon of choice.
Horror aficionado Grady Hendrix has a true love of these often schlocky novels, and his compulsively readable Paperbacks from Hell is sure to launch a mini-revival of the genre. Your "must-read" list will grow chapter by chapter as Hendrix provides snappy and hilarious commentary on the novels, which move more or less chronologically from the initial 70's boom to the genre's eventual demise in the early 90's. Who wouldn't want to read about a race of pint-sized Nazis with an affinity for S&M (John Christopher's The Little People), or one man's attempt to thwart an alien invasion by instigating an orgy via the rock power of KISS (J.N. Williamson's Brotherkind)?



Filled with dozens of beautifully illustrated covers of the books in question, Hendrix takes time to focus on particularly interesting (or outlandish) authors and publishers, along with sections devoted to particular cover artists. Sub-genres are also themed together, along with deeper explorations into the works of authors like V.C. Andrews, whose sex-filled tales of sex and abuse launched a mini-industry of her own. Apart from straight-up horror, Hendrix also details horror-adjacent genres that also experienced a rebirth during the era, from gothic romance to the "non-fiction" demonic possession craze that lead to the real life "Satanic Panic" of the 80's.
For all of Hendrix's contagious passion, the only downside to this horror paperback deep dive is that nearly all of these titles are long out-of-print, with many titles commanding serious bank on the secondary market. That said, given the massive initial print runs of many of these, there is likely some blood-soaked gold hiding out in the depths of your local used book store or thrift shop.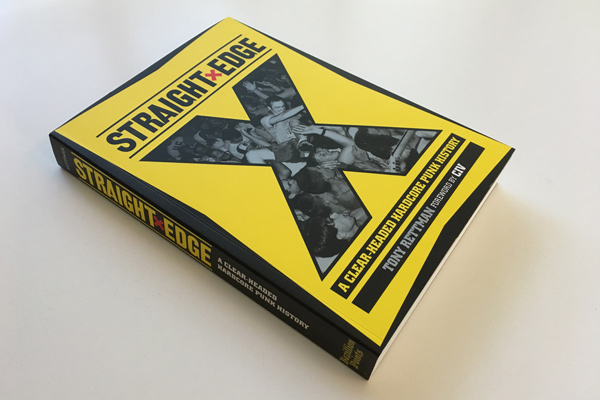 Straight Edge: A Clear-Headed Hardcore Punk History – Tony Rettman (Bazillion Points)
After penning the comprehensive oral history of New York Hardcore with 2014's NYHC: New York Hardcore 1980-1990, author Tony Rettman refines his focus here to concentrate on the lasting influence of the straight edge movement. Originally popularized by Minor Threat on their 1981 song of the same ("I'm a person just like you /But I've got better things to do / Than sit around and fuck my head / Hang out with the living dead"), the impetus was to reject the prevailing drug culture of the time and focus on the music. Fans drew large X's on their hands to self-identify themselves as minors in bars, to prove they were there to see the bands and not to try to sneak in a few drinks.
In this wide-ranging oral history, Rettman follows the birth of straight edge from the Washington, D.C. early hardcore scene as it exploded across punk and hardcore scenes in the U.S. and eventually the world. Through interviews with members of Minor Threat, Youth of Today, 7 Seconds, Earth Crisis and dozens more, Rettman follows the often inspiring stories of young kids avoiding drugs and alcohol finding a community of like-minded friends and band mates, along with the spread of dogma and violence that eventually plagued the scene in the late 80's and 90's. Apart from band members, Rettman also features interviews with fans, photographers, record label owners and bookers, all of whom help to flesh out the often conflicting views that straight edge elicits in people.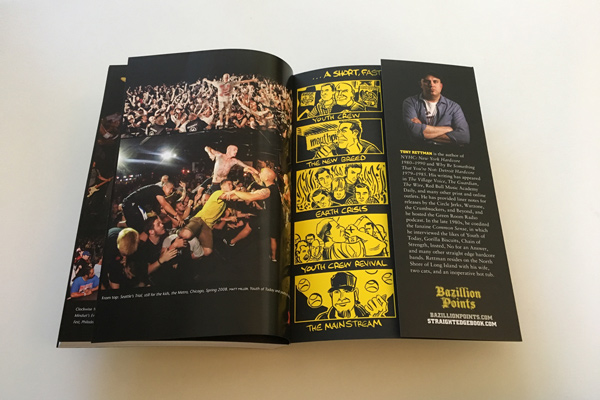 As punk and hardcore became more politicized, the straight edge lifestyle eventually began to encompass other movements in the scene including veganism, and for a small few, an adherence to Hare Krishna. Rettman devotes a good amount of space to these highly divisive movements, illustrating the sort of ongoing discussions that were happening in local scenes at the time, as the original message of straight edge continued to mutate and evolve.



Packed with tons of old show photos and flyers, and housed in a beautiful wrap-around cover that looks like a lost 80's straight edge record, this is a comprehensive and even-handed look at a subculture that is often misunderstood or brushed off completely. With new generations of straight edge bands continually bubbling up, this is a great resource that every punk and hardcore fan should have on their bookshelf. Check out our podcast interview with Tony Rettman here.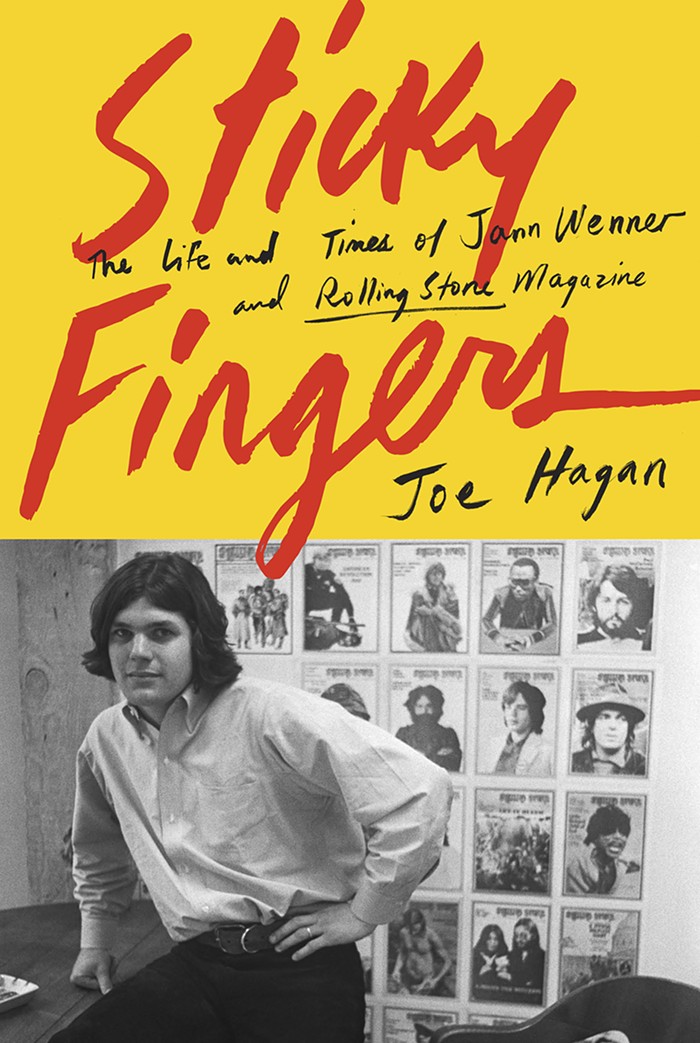 Sticky Fingers: The Life and Times of Jann Wenner and Rolling Stone Magazine – Joe Hagan (Knopf)
When Rolling Stone Magazine founder Jann Wenner asked journalist Joe Hagan to pen his biography, it's doubtful that this is what he had in mind. Hagan's massive book is a dishy and multi-layered look at Wenner's life and his relationship to the magazine that forever changed music criticism and the public's view of the emerging rock scene in the 1960's. It paints a complicated picture of Wenner, and not always a favourable one — he's shown as a wildly ambitious man who was all too willing to steam roll over anyone in his path (including his hero John Lennon).
At well over 500 pages, no one can excuse Hagan of cutting any corners with this story — if anything, he can sometimes provide too much background detail, including in-depth back stories for tertiary characters in Wenner's world, including the familial ties of Wenner's upper society friends and acquaintances.
The most intriguing aspect of Rolling Stone is how it evolved from a glorified Teen Beat-style fanzine into one of the most-respected news outlets in the 1970's, allowing for a home for borderline out-of-control writers like Hunter S. Thompson to thrive. Hagan traces that evolution in a fascinating way, showing the blunders and near-desperation that pushed Wenner to take the magazine into uncharted territory. Along the way there are flare ups with distributors, writers and editors, flagrant workplace drug use, and the tricky art of celebrity relationships, which really forms the crux of Wenner's story.
As rock music began to morph into the eventual financial and cultural monolith it became in the 1970's, access to the stars could make or break a publication, and Wenner proudly boasted of his relationships with stars like Mick Jagger. In reality, the relationship with the Rolling Stones frontman was a tricky one, and one that molded the magazine for decades — Wenner never cleared the name of the magazine with the band, and his push to appease the band often resulted in overly fawning coverage of them throughout the years, which extended to Wenner launching a short-lived Rolling Stone Europe venture with Jagger, and infamously giving his solo album Goddess in the Doorway a 5-star review in 2001. In fact, what truly brought Rolling Stone to the front as a source of investigative journalism was their unsparing coverage of Altamont, the free California show spearheaded by the Stones that resulted in the murder of a young fan at the hands of the Hells Angels, who had been hired to run security.



That push and pull between fandom and unbiased coverage is at the heart of Wenner and Rolling Stone, a dichotomy that has played out in the magazine for decades now. Perhaps the years have softened some of our senior rock heroes, but Hagan is able to get even famously media savvy performers like Paul McCartney to truly let loose on their feelings about Wenner, often in unsparing ways. There is no doubt that Wenner was a difficult boss and personality — the book also delves into his long-repressed homosexuality and the erroding effect it had on his decades-long marriage to his wife Jane Schindelheim, who was integral in getting the magazine up and running.
A fascinating cultural history as much as it is a celebrity biography, Sticky Fingers is a complicated look at the man who stubbornly enshrined his place in pop culture history forever.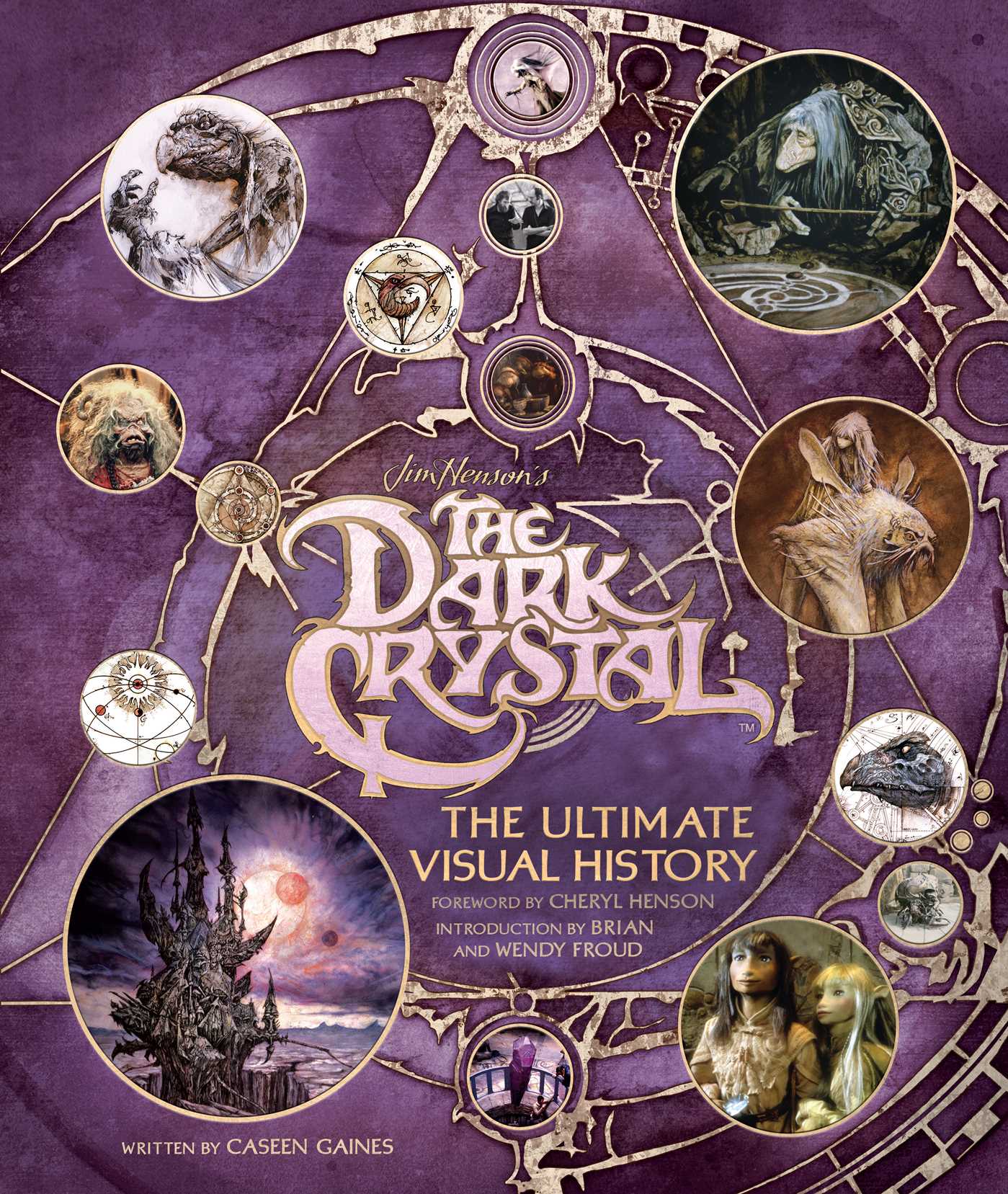 The Dark Crystal: The Ultimate Visual History – Caseen Gaines (Insight Editions)
Jim Henson's The Dark Crystal was the ultimate swing for the fences, a serious dark fantasy with mystical leanings that was entirely populated by puppets. Though the 1982 film proved too scary for most children accustomed to the light-hearted world of The Muppets (the film was a box office dud), over the years The Dark Crystal has become a cult classic, buoyed by new generations that appreciate the epic scope, masterful puppet work, incredible character design, and boundless imagination of the film.
Caseen Gaines' coffee table book is a must-have for any fan of the film, tracing the arc of The Dark Crystal via re-creations of Jim Henson's original sketches and ideas for the film, through to the massive production and release, and culminating with its continued afterlife via comics and novels. Filled with interviews with Henson's family and collaborators, including his team of puppeteers, and packed with behind-the-scenes photographs, character designs, sketches, storyboards and production notes, Gaines showcases Henson's unwavering dedication to this unlikely project, and demonstrates why it continues to resonate with fans decades on.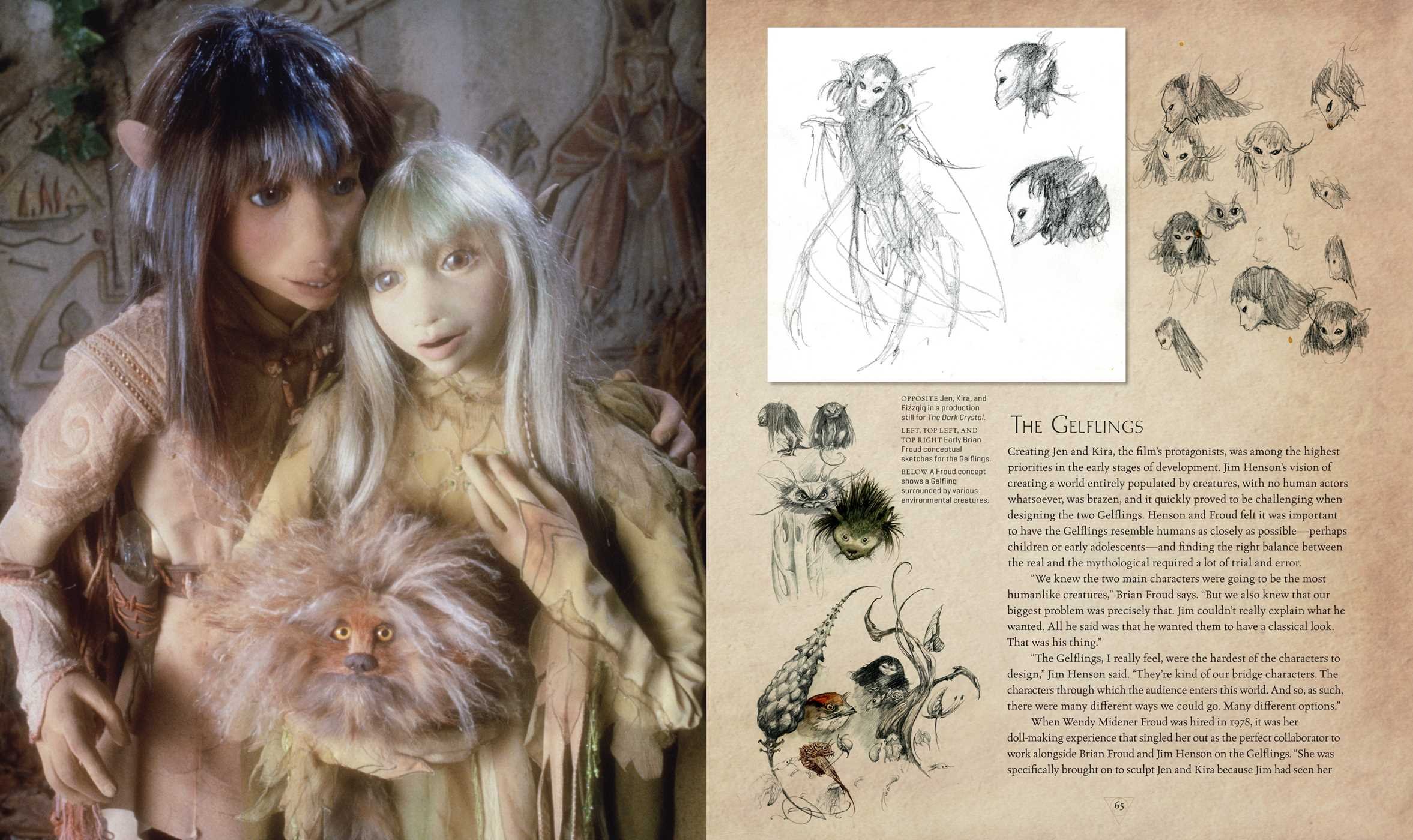 With inventive physical components, including miniature pull-out sketchbooks, notebook script pages and Henson's initial pitch for investors, this is truly an interactive and immersive guide to the world of The Dark Crystal, and showcases what a massive undertaking the film was for all involved. With the upcoming Netflix prequel The Dark Crystal: Age of Resistance coming later this year, this is the perfect time to plunge into the backstory of one of the best fantasy films of all time.