Live Review: John Carpenter brought his classic genre scores to life at MTelus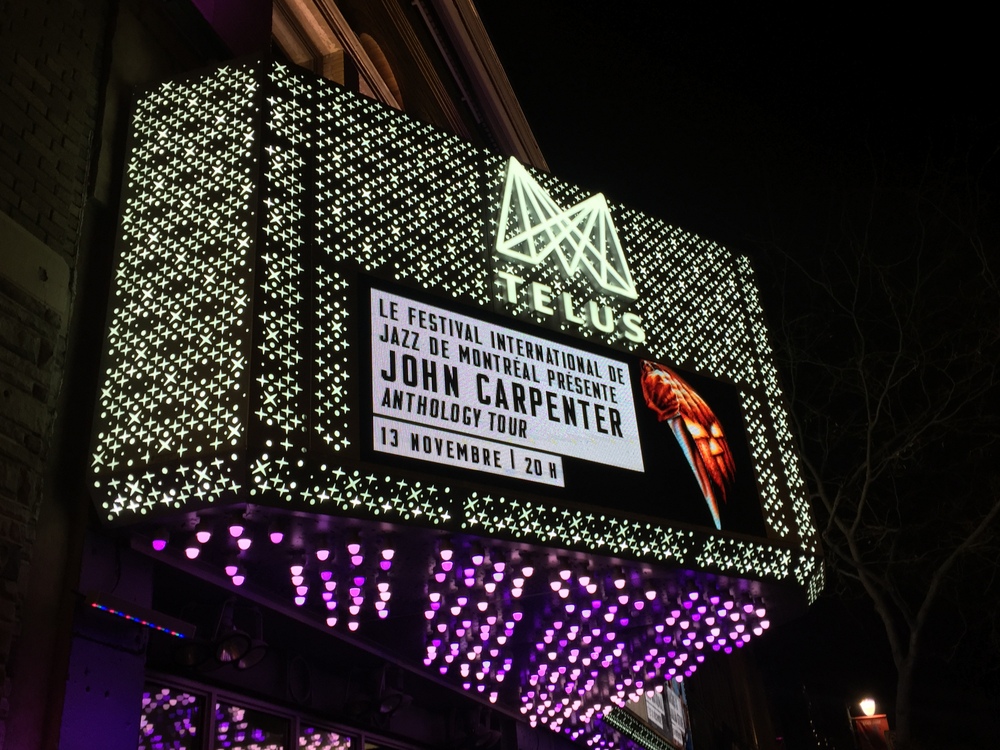 John Carpenter
MTelus
November 13, 2017
While genre filmmaker John Carpenter (Halloween, Escape from New York) hasn't directed a feature film in nearly a decade, his work as a composer has led to a late career renaissance. As horror soundtracks continue to grow in popularity, due in no small part to the collectible vinyl re-issue campaigns from companies like Mondo and Waxwork Records, many are looking back to Carpenter's influential scores with a newfound appreciation.
Demand for Carpenter's work even led him to begin releasing his first non-film related musical output with his series of Lost Themes LPs for Sacred Bones Records, and now comes the recent Anthology: Movie Themes 1974-1998, which collects 13 of his most recognizable scores, re-recorded and re-imagined for a rock band.
Carpenter's current tour is a run through those classic film scores, along with a smattering of cuts from Lost Themes, which he described at Monday's Montreal show as the "soundtrack to the movies in your head." With a multi-panelled display behind the band showing scenes from his films, Carpenter created an immersive experience that truly left you feeling like you had entered the world of each film, at least for a short time.
Backed by his band, including his son Cody Carpenter on lead synths, Carpenter got things moving quickly. "Hello. I'm John Carpenter, and we're going to play some songs from my movies," he stated matter-of-factly, before kicking into the pulsing theme from 1981's Escape From New York.
For these early synth-based scores, the band held back, keeping the lean emphasis of the originals, with both Carpenters providing the memorable electronic soundtrack while images of cult legends like Snake Plissken and (eventually) Michael Myers flittered across the screens. The band did got their chance to shine later on in the night with the quasi-metal score from At the Mouth of Madness, and the boogie-rock of "Porkchop Express," from Big Trouble in Little China.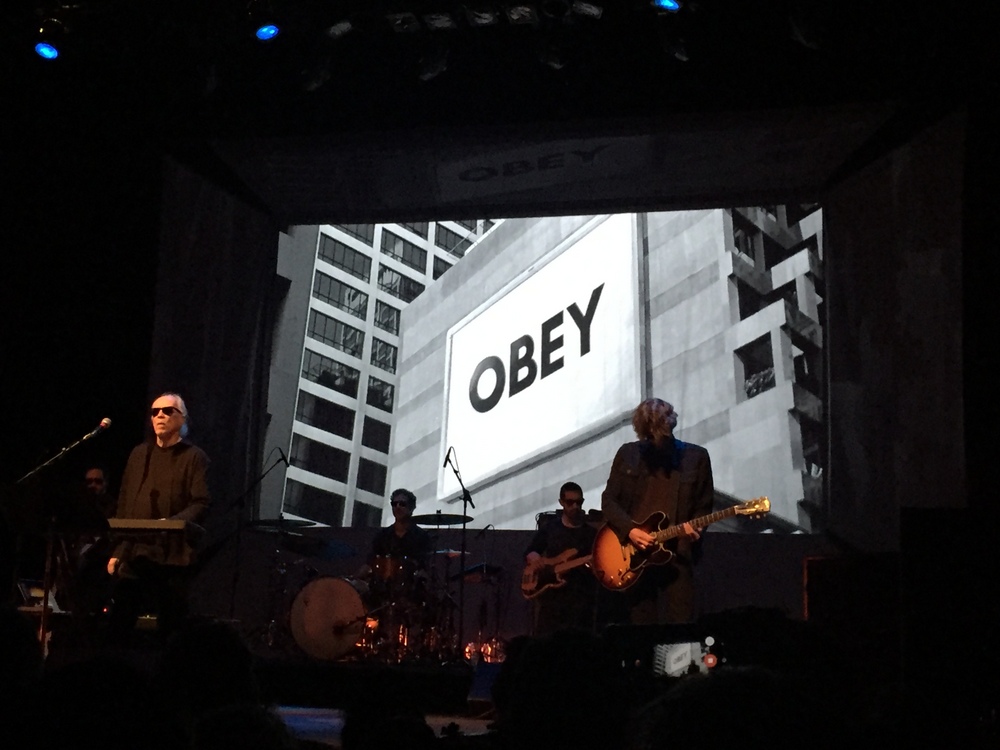 The whole show served not just as a celebration of Carpenter's music but also as a retrospective of his directorial career, with lesser known (or appreciated) films like Village of the Damned given the same treatment as a fan-favourite like The Fog. With the best bits of the films stitched together into 3-minute morsels to go alongside their live soundtrack renditions, it became clear what a recognizable style Carpenter has managed to achieve over the years, as different as many of the films may be from each other.
The band of course all donned their requisite black sunglasses for "They Live: Coming to L.A.," with the footage showcasing the film's late star Roddy Piper getting one of the biggest reactions of the night. Of course, by far the night's biggest reaction followed the off-time opening notes of Carpenter's Halloween theme, which alongside Jaws must be one of the most beloved horror themes of all time.
Alongside his own material, Carpenter also performed themes from his films by outside composers, including Ennio Morricone's haunting score to The Thing, along with Jack Nitzsche's soaring score to Starman, which Carpenter described as his "only love story."
Carpenter ended the night with a plea to the crowd of genre devotees: "Please, as you go home, drive carefully — Christine is out there." With that he launched into "Plymouth Fury" from Christine, 1983's underrated Stephen King adaptation.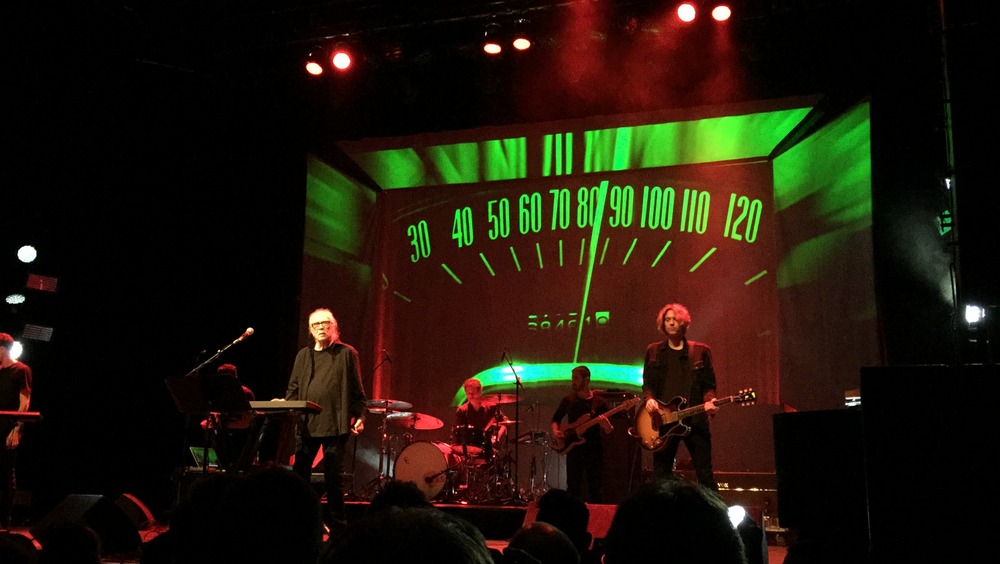 Hopefully the 69-year-old Carpenter still has another film or two left in him, but in the meantime, it's great to see him being recognized for his massive influence on both music and film. While it would have been great to hear a few of his stories about the films or their soundtracks peppered throughout the show, this was still a thrilling chance to spend an intimate evening with the Master of Horror, and a great excuse to collectively geek out about films many in the crowd had surely grown up with.