Review: Stranger Things 2 is a much darker ride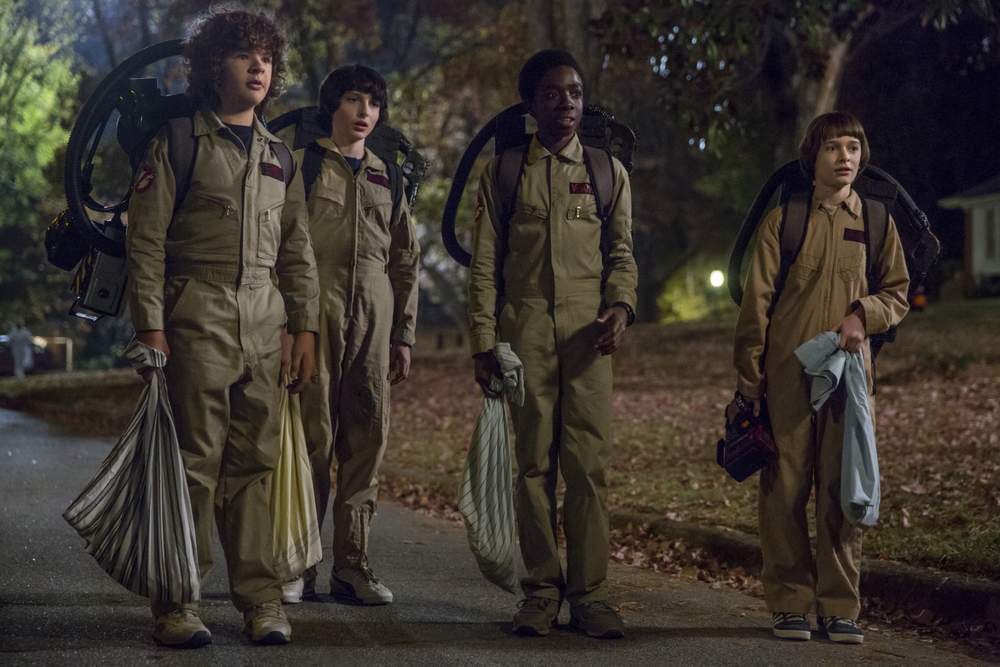 The first season of Stranger Things was essentially a pastiche of what made 70's and 80's films so great — a splash of E.T., a dash of Close Encounters of the Third Kind and a smattering of Alien made for a comfortably familiar viewing experience, even for viewers too young to catch the show's often shot-for-shot "tributes" to those aforementioned genre classics.
The second season of the show — or Stranger Things 2 as it is being billed, solidifying its cinematic intent — rectifies a lot of those shortcomings from the first season. For one thing, the show has somewhat settled on its voice, and feels confident enough to not constantly be winking at other genre classics (though there is definitely still some of that).
This season takes a much darker turn from the Spielbergian feel of the first, focusing more on the horror aspects of the supernatural activities going on in the town of Hawkins, Indiana. Show creators the Duffer Brothers have seemingly fully embraced their Stephen King influences for this go-around, resulting in an often disturbing and intense season of the show, especially given that its cast is primarily populated with children.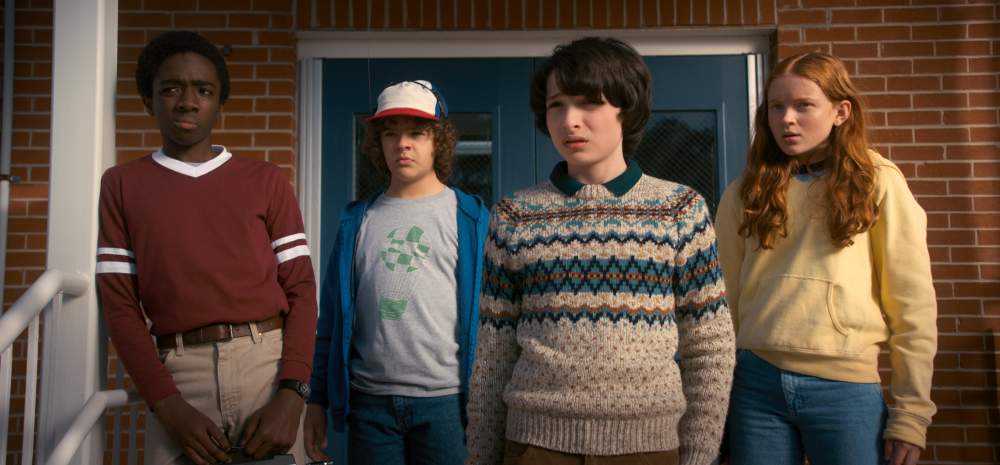 Speaking of which, the gang is all back here, and due to the quick turnaround time of TV scheduling, barely appear to have aged a day since the first season. Fresh off his very similar role in the It remake earlier this summer, Finn Wolfhard returns as Mike, the quasi group leader of a pack that also includes Dustin (Gaten Matarazzo), Lucas (Caleb McLaughlin) and Will (Noah Schnapp), who spent most of the first season off in the Upside Down. The close-knit circle even welcomes in a girl in Eleven's absence (more on that soon) as the skateboarding, video-game champion Max (Sadie Sink) begins to hang around with the perpetually geeky crew, even as they hold onto their secrets of what occurred in the first season (Max of course has a few secrets of her own).
As the trailers have clearly shown, fan-favourite Eleven (Millie Bobby Brown) is back, after seemingly disappearing following her confrontation with the Demogorgon at the end of season one. There are a number of plot points that Netflix does not want discussed in reviews, but Eleven is definitely back, even if she has a smaller role in this season than some fans may have hoped for (apart from a very strange subplot involving a gang of punk rock vigilantes that feels entirely out-of-place).
So what can we say about this season? The gang does have another supernatural threat to deal with this time, and the way that threat plays out over the course of this season's nine-episodes is much more disturbing than anything in season one.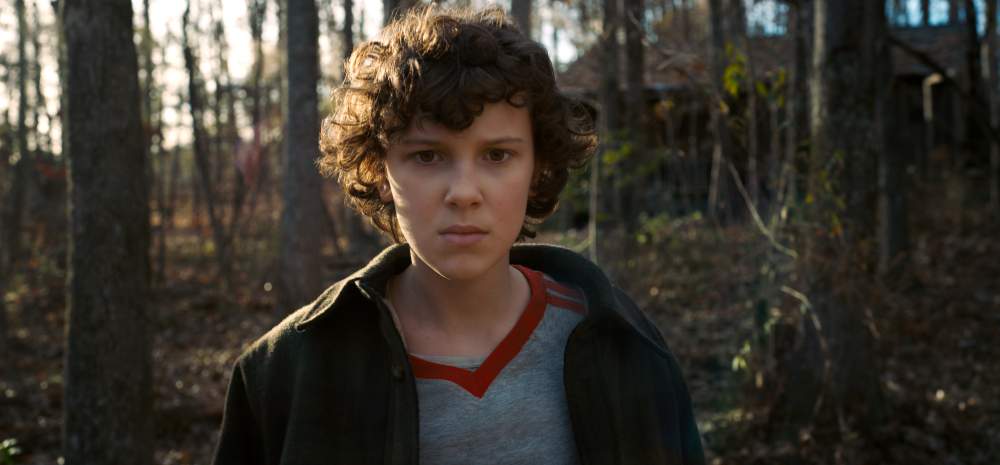 Following his traumatic experiences in the Upside Down last season, Will is under constant surveillance by a mysterious scientific organization led by Dr. Owens (played by the great Paul Reiser, perhaps in a nod to his role in Aliens). Will keeps having visions of a massive, Lovecraftian type creature looming over the town that seems to have some connection to him. None of this is great news to his permanently frazzled mother (Winona Ryder) who once again has to witness her son being beset by evil forces. At least she has the support of a new boyfriend (Sean Astin), a dopey but dependable schlub who is in way over his head.



That relationship, and the bustling romance between Nancy (Natalia Dyer) and Will's brother Jonathan (Charlie Heaton) offer some of the only reprise from the horror that otherwise takes over the majority of this season. There is still some of the great inter-play between the boys during the early episodes, but things escalate too quickly for there to be much pre-pubescent shit-talking.
That darkness may be too much for some viewers looking for a return to the first season's sci-fi vibe. If the first season felt like a Spielberg tribute, this season feels more like a John Carpenter homage, especially with the omnipresent throbbing synth score. It's not exactly a reinvention, but it allows for more real character moments from the sprawling cast, especially from Schnapp as the supernaturally beset Will.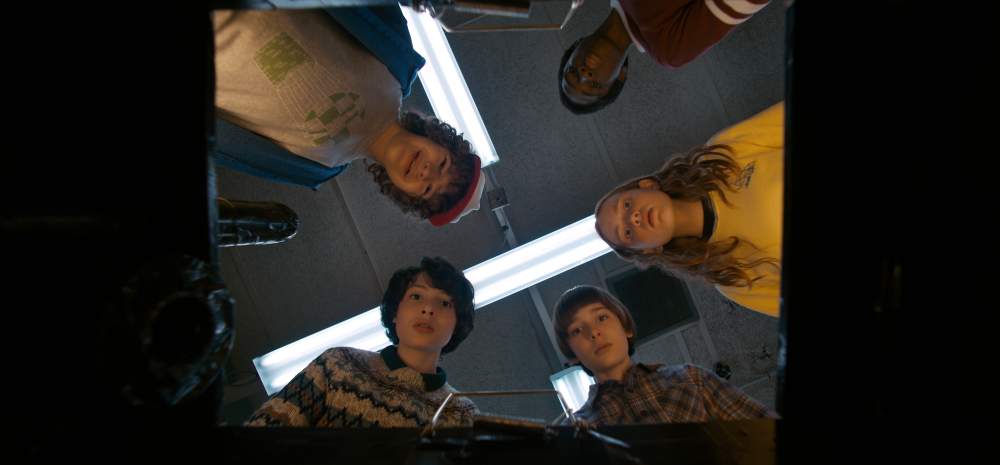 Much of what made the first season of Stranger Things so accessible was the way it balanced the darker genre elements of the series with its comedic beats – there's a reason why there are endless memes of Eleven strutting with those Eggo boxes. That balance is definitely skewed toward the darkness this time, with the lingering effects of trauma taking its toll on a few of our favourite characters.
With its enlarged cast, Stranger Things 2 often feels a bit scattershot, with certain characters not getting as much screen-time as fans would like. Things do begin to coalesce towards the end of the season though, as most of the dangling threads coalesce around the massive threat, which plays out better than any big-budget horror movie in recent memory.
With Stranger Things 3 already green lit before this season even drops, hopefully the Duffer Brothers will continue to deepen the universe of the show, without sacrificing the dynamic that made the first season such a word-of-mouth phenomenon.