Japandroids finally returned to Montreal for a sweaty show at Corona Theatre (photos)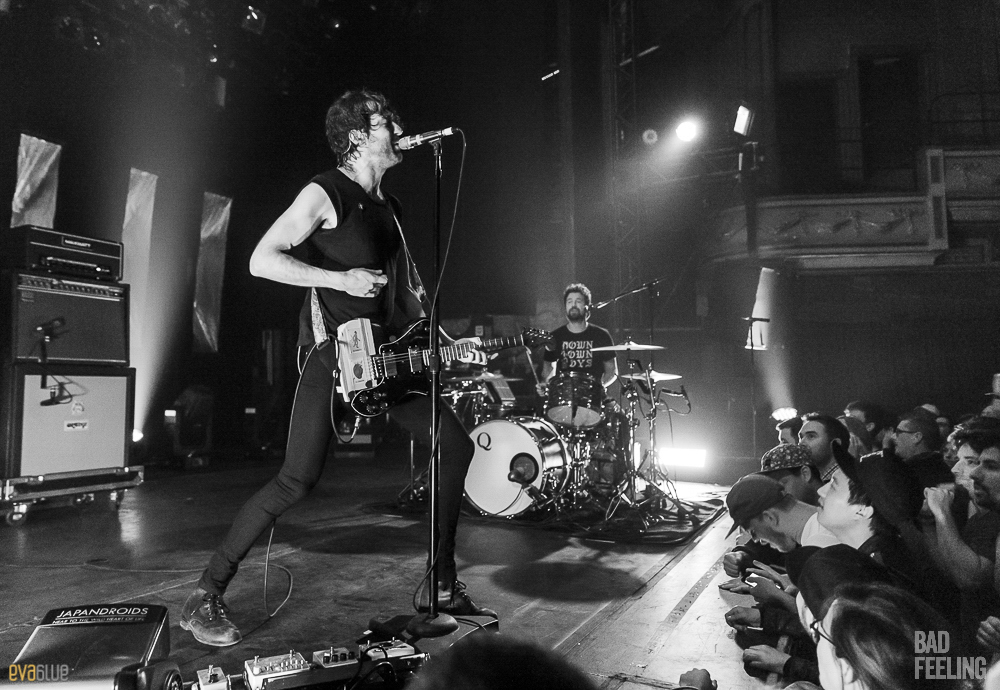 Japandroids with Cloud Nothings
Corona Theatre
October 21, 2017
Just 24 hours after fellow Canadian rock duo Death from Above played the same stage, Vancouver's Japandroids made their first Montreal appearance in years at Corona Theatre, with solid support by Could Nothings.
Touring in support of their long-awaited new LP, Near To The Wild Heart Of Life, the band ran through the majority of the record, along with a handful of tracks off 2012's breakout Celebration Rock LP, along with a few cuts off their debut full-length, 2009's Post-Nothing.
Below you can check out photos from the sweaty night courtesy of Eva Blue. For all upcoming tour dates, visit japandroids.com.
Japandroids