Scorpions and Megadeth threw a killer opening party for Laval's Place Bell arena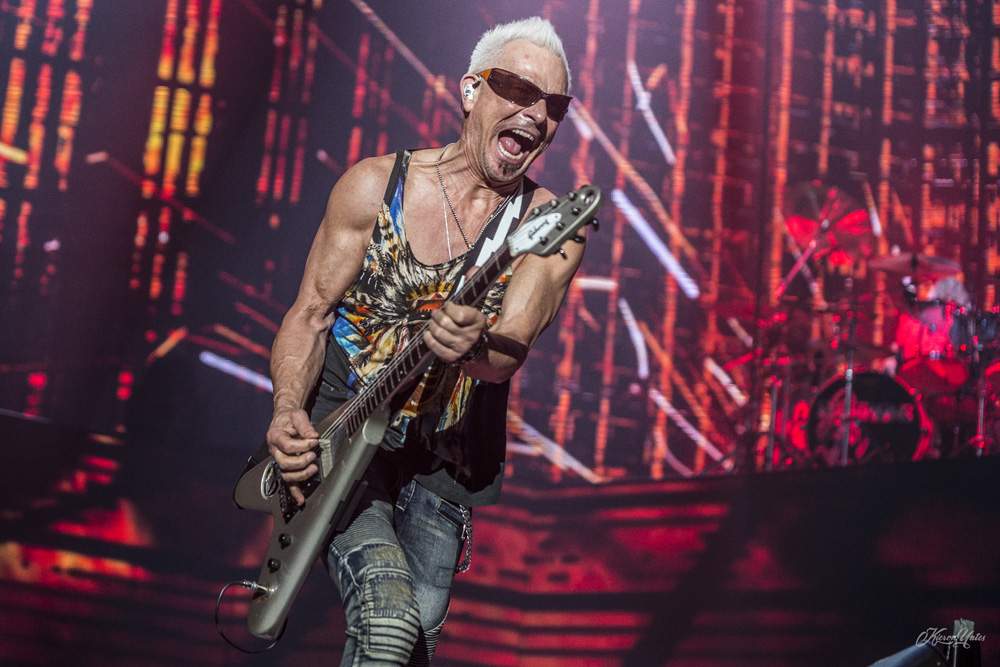 Scorpions with Megadeth
Place Bell
September 19, 2017
Laval's new Place Bell arena kicked open its door to live concerts on Tuesday by welcoming the high-wattage double bill of Scorpions and Megadeth.
Steps away from Montmorency metro, Place Bell is readily accessible from anywhere in the city, and in many ways is a better concert experience overall than downtown's Bell Centre. The smaller capacity at Place Bell essentially chops the upper levels of Bell Centre off, so there really isn't a bad seat in the house. The venue sounded great, beer prices appeared to be about half of those at Bell Centre, and the room still has that new car smell (for now). Fans worried about trekking out to Laval to see their favourite band should be pleasantly surprised.
As for the show itself, Scorpions and Megadeth may seem like an unlikely pair, but that's precisely the point. These tours thrive by bringing together fans from across the metal and hard-rock worlds, and judging by the packed room, it seems to be working.
Megadeth kicked off the night by playing one of the best sets I've seen the band play since the 90's. I had nearly written off Megadeth in recent years after witnessing some pretty lacklustre performances, but right out of the gate here they played like they had something to prove. Perhaps they wanted to show up Scorpions, or their one-hour set time forced them to focus on their strongest material, but either way they sounded great. Opening with "Hanger 18" off their classic Rust in Peace LP, the band was nearly dwarfed by gigantic video walls flashing snippets of archival video and animation. It was a massive production for a "support" band, although Megadeth never seemed to get the memo — they were clearly planting their flag down and marking this show as their own.
After the blistering thrash of Megadeth, Scorpions couldn't help but sound a bit thin in comparison. Opening with the relatively-new "Going Out With a Bang," the band launched onto the stage buoyed by the seemingly endless energy of guitarist Rudolf Schenker.
Singer Klaus Meine was more reserved, and if his voice has mellowed a bit over the years, he still has the charisma to make up for it. For nearly two hours, the band cherry-picked from throughout their 50-year (!) career, including a number of themed medleys to touch on as much material as possible. Known as much (or better) for their power ballads as their harder-edged rock tracks, those lighter (or cell phone) waving hits had the biggest reactions of the night. "Winds of Change" elicited the first massive sing-along, with "Send Me an Angel" coming in a close second.
Power balladry aside, Scorpions are still a rock band, and adding former-Motörhead drummer Mikkey Dee to the band has added some serious muscle to their sound. The band even saluted Lemmy with a breakneck take on Motörhead's "Overkill," complete with images of Lemmy plastering the giant video walls.
Below you can check out photos from the night courtesy of Kieron Yates. For all upcoming tour dates, visit the official Scorpions and Megadeth sites.
Megadeth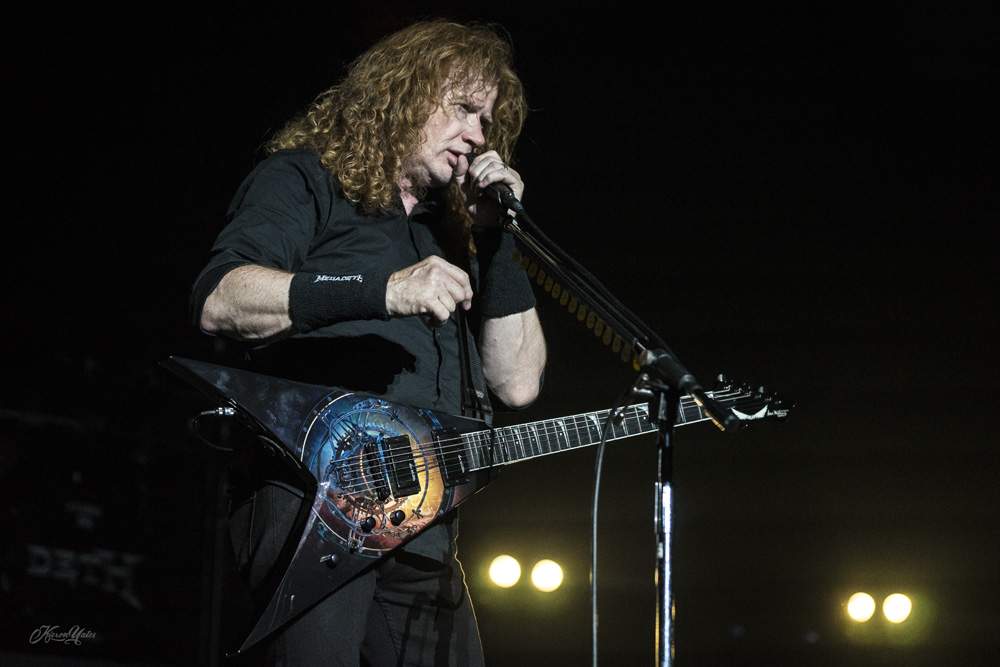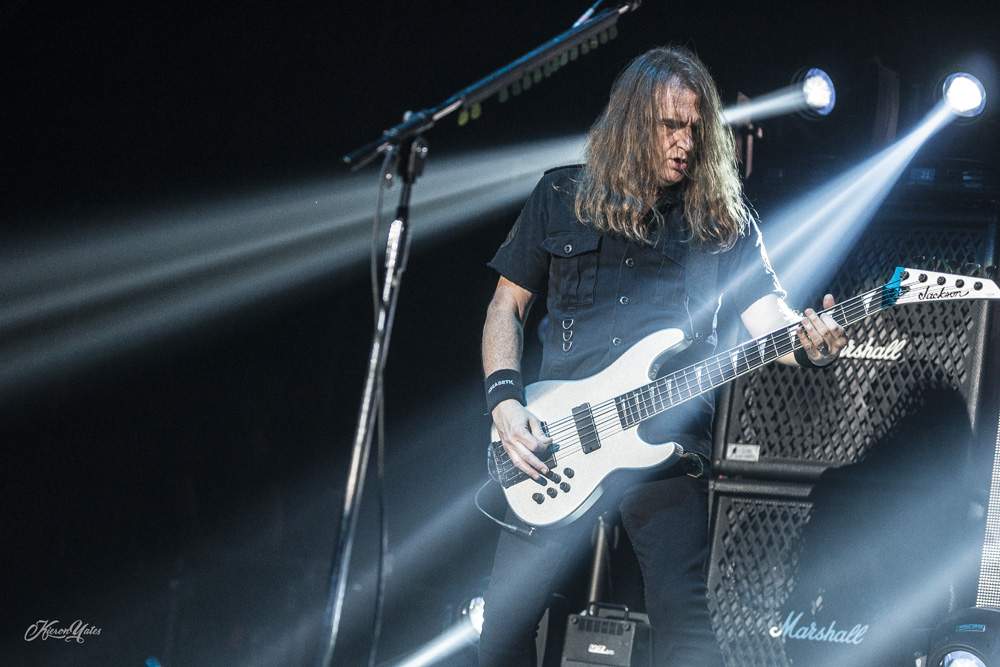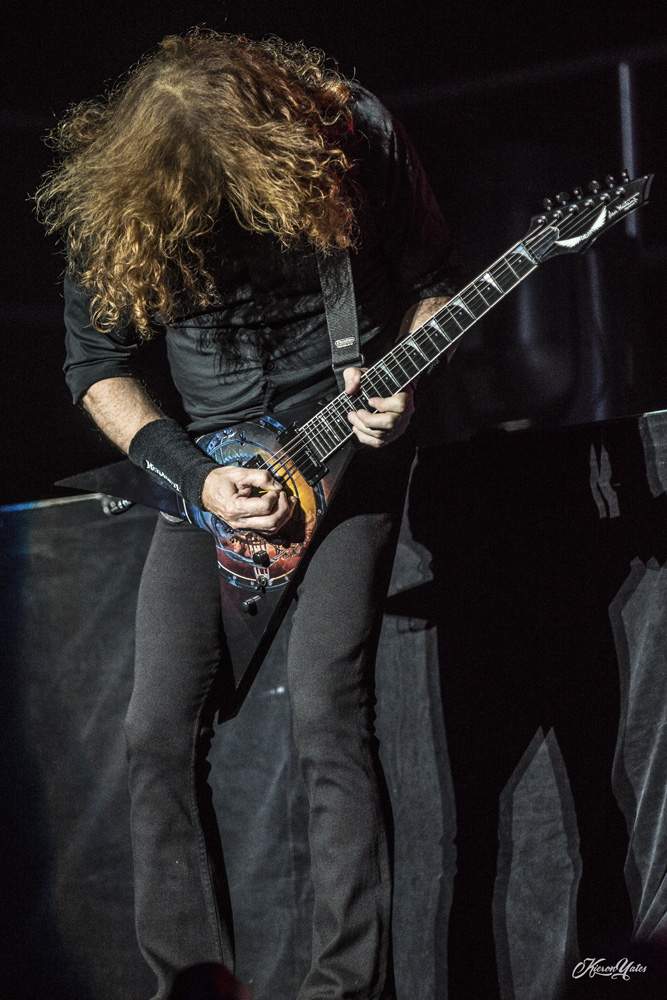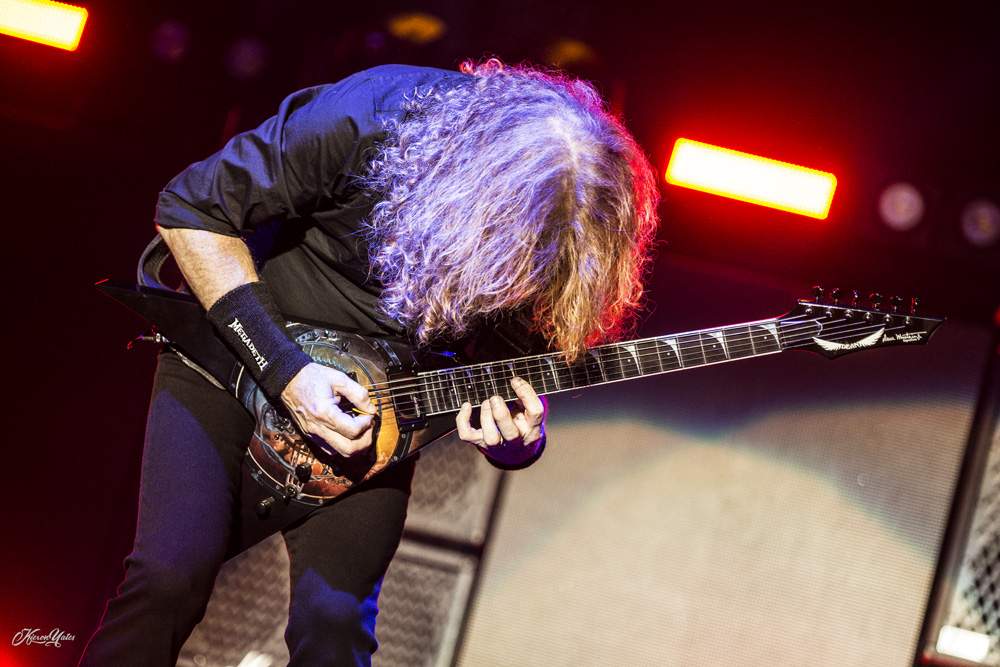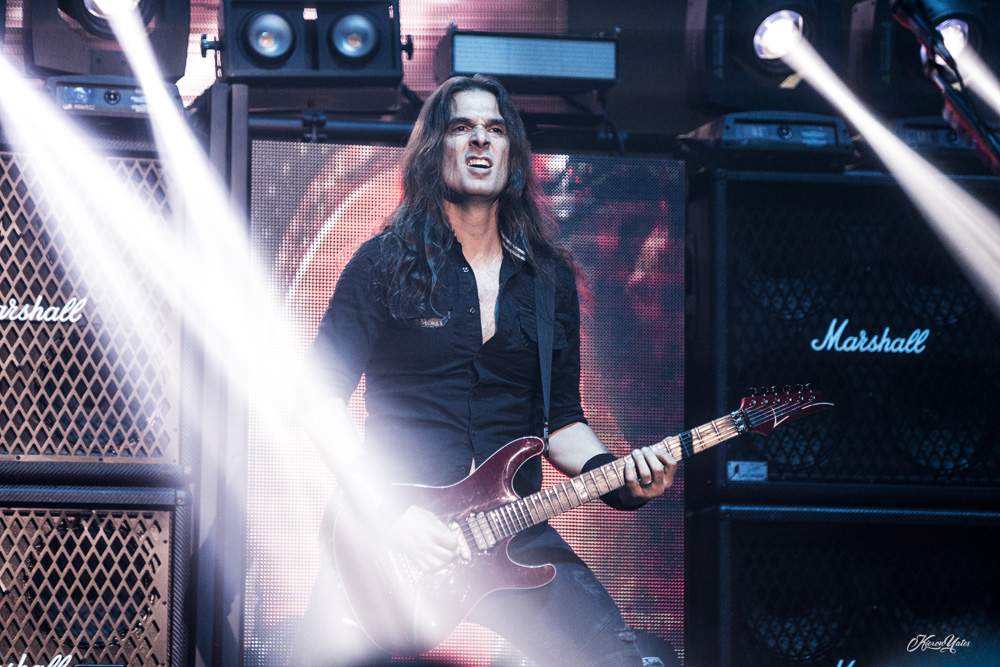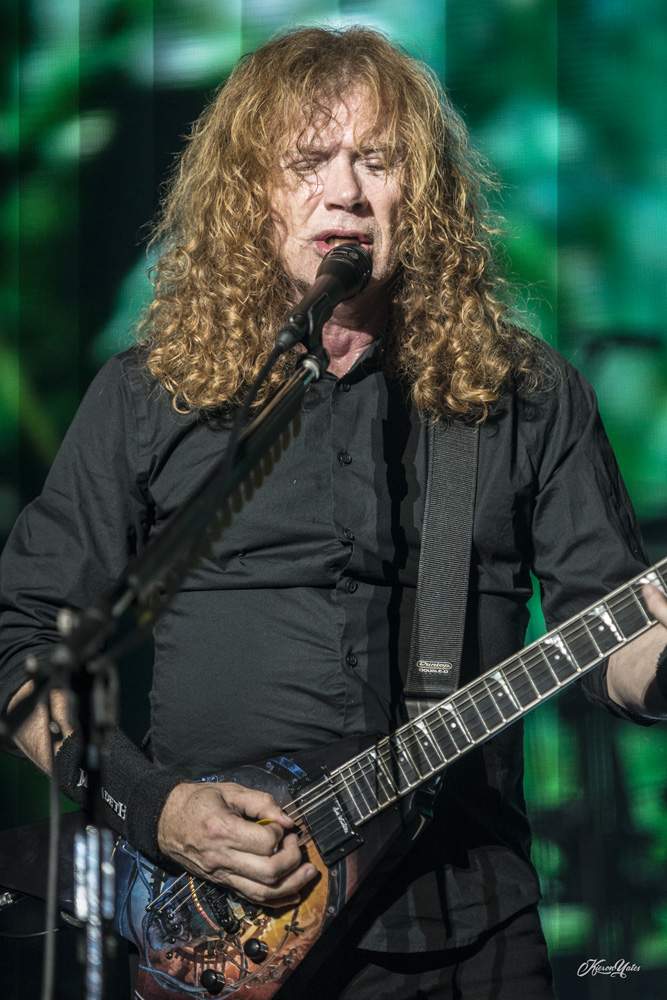 Scorpions