POP Montreal Sweet 16 picks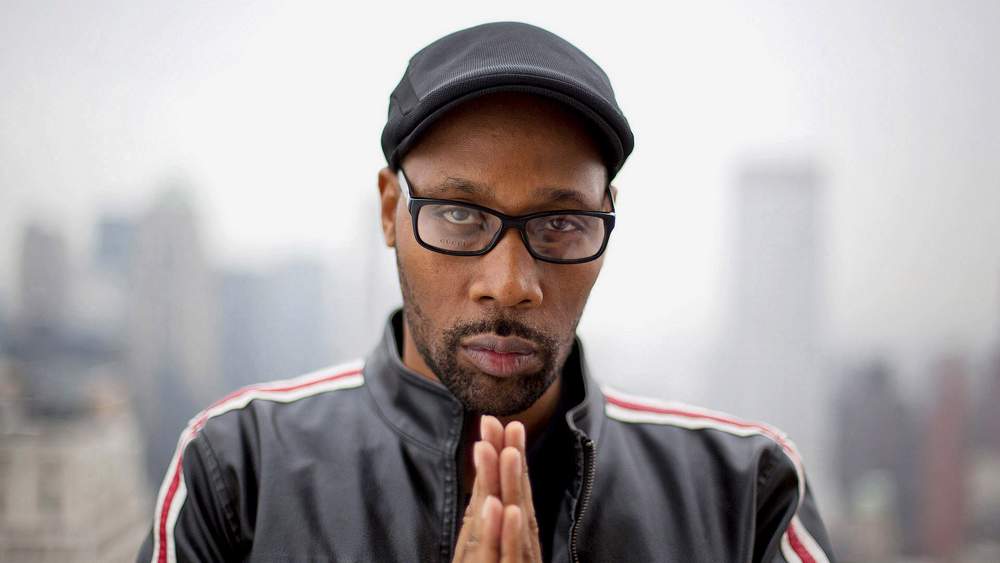 With new festivals popping up locally and abroad every single year, it can often be hard to distinguish between them. The acts become interchangeable, creating bland lineups, and a festival's "identity" becomes tied down to whichever acts decide they want to headline 50 festivals that particular summer. POP Montreal doesn't have that issue. Staunchly independent, POP Montreal is a distinctly curated festival, with a diverse and eccentric lineup that actually feels like it was put together by humans, as opposed to an algorithm at an international booking agency.
As POP kicks off its 16th anniversary today, below are the events we're most looking forward to for this year's sweet 16 celebration. That said, POP is meant to be a festival of discovery, so take advantage the festival's show-hopping policy and try to discover something new.
POP Montreal runs from Wednesday, September 13 – Sunday, September 17, 2017. For tickets and the complete lineup visit popmontreal.com.
Wednesday, September 13
Pierre Kwenders at Centre Phi

Congolese-Canadian singer Pierre Kwenders launches his new LP,  MAKANDA at the End of Space, the Beginning of Time (Bonsound) at Phi. If this isn't already sold-out, it likely will be by show-time, so get there early. Check out our review of Kwenders' set at FME earlier this month here. 8:00 pm, $16 / $22.

Oh Sees with Chocolat at La Tulipe
Insanely prolific SF garage rockers Oh Sees (they recently dropped "Thee" from their moniker) return to Montreal for what should be one of the wildest shows at POP. With their current two-drummer lineup, and guitar mastermind / frontman John Dwyer at the helm, Oh Sees balance their headier moments with bursts of guitar freakout noise and punk-infused garage rock. Montreal's Chocolat open, making for a perfect double bill. 9:00 pm, $28 / $30.
The Allins: One Hell of a Family at Cinema du Parc
Ultimate degenerate punk GG Allin — known just as much for his feces-flinging and blood-soaked live shows as for his music — passed away in 1993, and his infamy has only continued to grow since then. This new doc aims to humanize GG, by focusing on interviews with his brother Merle and their mother Arleta. North American premiere. 9:00 pm, $11.
Friday, September 15
RZA: Live from the 36th Chamber at Rialto
Wu-Tang mastermind RZA was so inspired by early kung fu flicks that it basically formed the identity for Wu-Tang Clan, so his live re-scoring of the kung fu classic The 36th Chamber of Shaolin makes perfect sense. Note that this free event (via signup) was initially scheduled for Saturday night and is now sold-out, though many 9-5ers who can't make the new time are dumping their tickets on the Facebook event. 4:00 pm free.
The Dears with Acorn at la Tulipe
Montreal indie rock mainstays The Dears will turn back the clock by playing 2003's fan-favourite No Cities Left LP in its entirety for this show. Acorn opens. 8:00 pm, $22 / $25.
John Maus with Exit Someone and Morthouse at Rialto
Minnesota performer John Maus straddles the worlds of post-punk and synth-pop, with cinematic soundscapes that echo the work of genre film composers like John Carpenter. He's joined by a solid lineup of like-minded locals in Exit Someone and Morthouse. 9:00 pm, $16.

Saturday, September 16
Sessions 375 free BBQ show with Kid Koala, Shades of Culture, Bonjay, Aba & Preach, Lunice and more
Kick off your Saturday at POP with this day-long free outdoor show, just by POP headquarters (by the old École des Beaux-Arts). Featuring sets by Kid Koala, Lunice, Montreal comics Aba & Preach and many more, the real highlight of this show is the reunion of 90's NDG hip hop trio Shades of Culture, who will take the stage for the first time in years. 12:00 pm, free.
Duotang with Dentist, The GTs and The Foreign Resort at Barfly
90's Winnipeg mod duo Duotang recently reunited for their first album in years (2016's New Occupation on Stomp), and headline this solid bill at Barfly featuring Montreal garage duo the GTs, Dentist and The Foreign Resort. 10:00 pm, $10.
Royal Trux with Freelove Fenner and Nobro  at Theatre Fairmount
In the 90's, indie rock duo Royal Trux, made up of Neil Hagerty and Jennifer Herrema, were known more for their junkie-chic aesthetic and shambolic live shows than for their actual music abilities (or lack thereof). Their stature has only grown since disbanding in the early 2000's (as these things often do), and now the band is back playing shows in support of their upcoming LP, their first in nearly two decades. This will either be transcending or a disaster. Freelove Fenner and Nobro open. 9:00 pm, $30.
Sunday, September 17
Jay Som with Stef Chura and Soccer Mommy at Petit Campus
Jay Som, the nom-de-guerre of Oakland-based multi-instrumentalist Melina Duterte, makes shimmering pop that still maintains a demo-level aspect of intimacy. Stef Chura and Soccer Mommy round out an overall great bill. 8:30 pm, $16.75 / $20.25.
Hurray for the Riff Raff with Carodiaro at Piccolo Rialto Little Burgundy
New Orleans-based Hurry for the Riff Raff released one of the best albums of the year so far with The Navigator, a semi concept-album based on front-person Alynda Segarra's experiences as a runaway youth from the Bronx, before eventually settling down in New Orleans. Channeling Patti Smith and Bob Dylan via Segarra's Puerto Rican influences, The Navigator flows freely between genres, which bodes well for the band's live show.  Carodiaro opens. 10:00 pm, $20 / $22.
POP Montreal runs from Wednesday, September 13 – Sunday, September 17, 2017. For tickets and the complete lineup visit popmontreal.com.