Win tickets to see Dita Von Teese perform "The Art of the Teese" in Montreal on September 10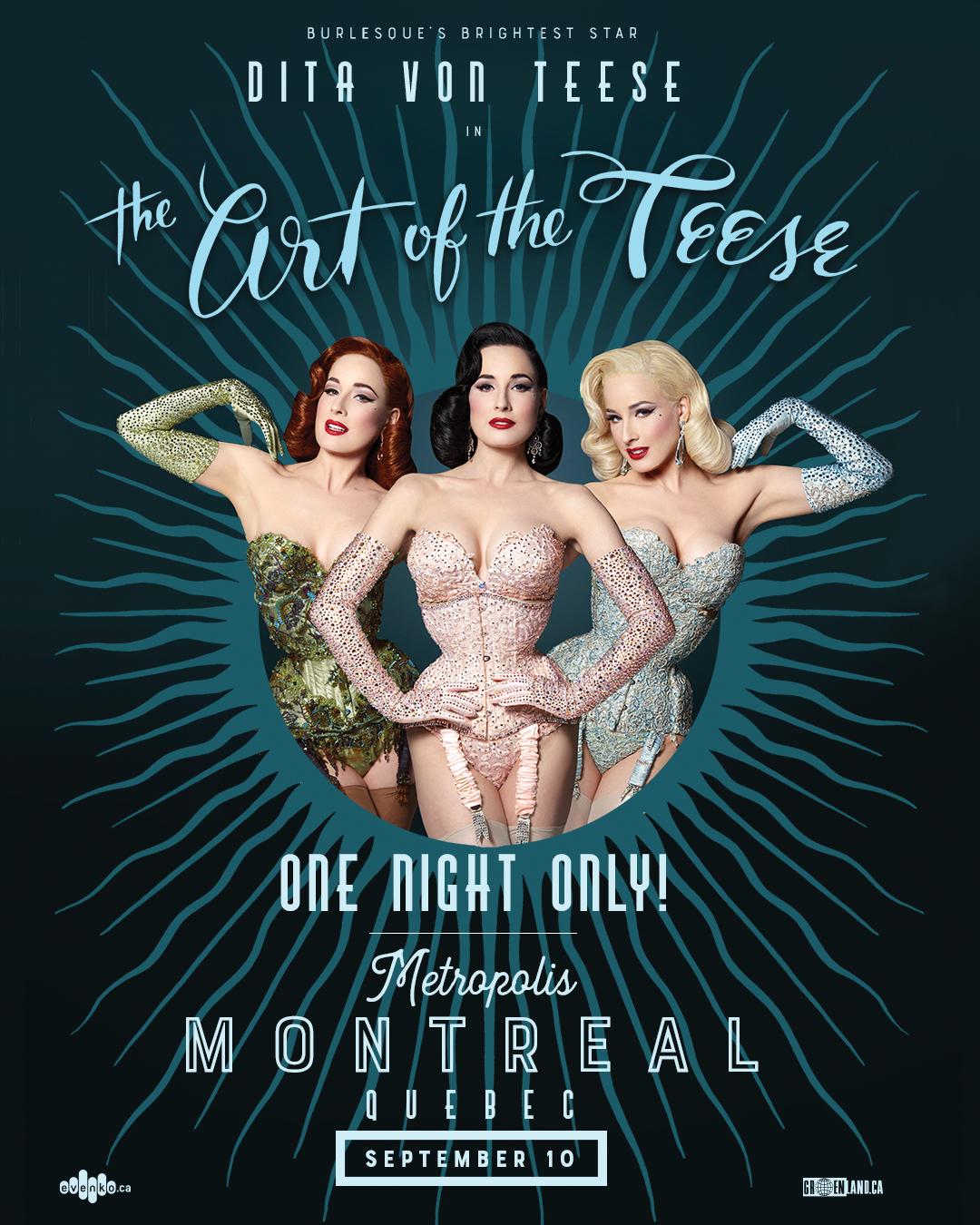 Famed burlesque performer Dita Von Teese is set to bring her current revue, "The Art of the Teese," to Montreal's Metropolis on Sunday, September 10th. Tickets are $72.50 in advance, available here. But if you haven't grabbed your tickets yet, fear not — we have a pair of tickets up for grabs courtesy of evenko!
To enter:
1. LIKE the Bad Feeling Magazine Facebook page and SHARE this post
2. Tag your guest for the show in the comments for this post. You can also comment directly via the embedded post below. We'll pick a winner at random on September 8. Good luck!