Genre publisher Spectacular Optical launches pre-orders for "Yuletide Terror: Christmas Horror on Film and Television"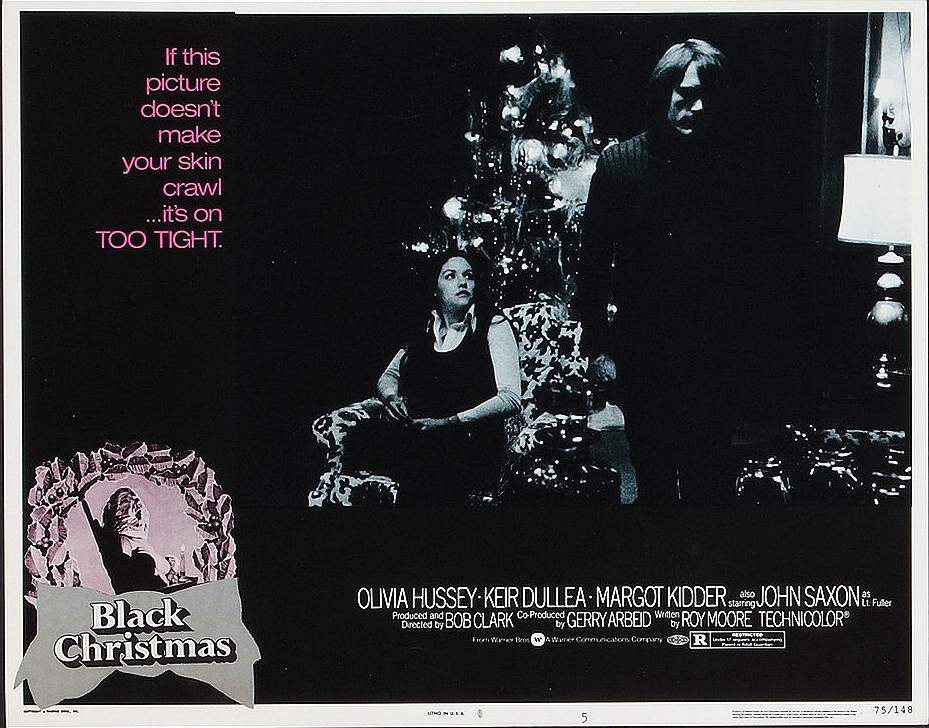 Canadian genre publisher Spectacular Optical (owned and operated by film writer and programmer Kier-La Janisse) is gearing up for the release of its latest collection of themed genre writing, this time focusing on Canada's tradition of spooky Christmas horror via films and television.
Check out the press release, book cover and campaign trailer for Yuletide Terror: Christmas Horror on Film and Television below. The Indiegogo page is here. If past Spectacular Optical titles (Satanic Panic, Kid Power) are anything to go by, this will be a must-have addition to the library of any self-respecting horror fan. Yuletide Terror: Christmas Horror on Film and Television is due this December (naturally).
Pre-order perks, which include producer credits, swag from Mondo and Dealth Waltz and more, end next week.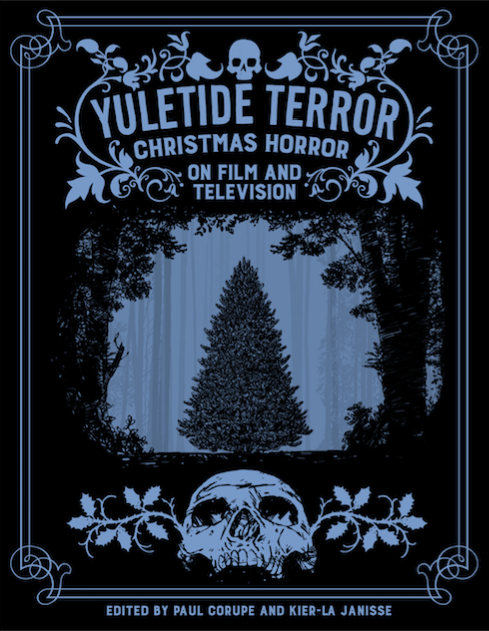 Yuletide Terror collects over 20 essays and interviews that will deck your halls with insightful looks at all your festive fright favourites, including the BBC's A Ghost Story for Christmas anthology series and contentious 1980s Santa slashers like Silent Night, Deadly Night. Unwrapping the true meaning of films featuring everyone from the Krampus and Scrooge to killer snowmen and evil elves, Yuletide Terror is a comprehensive look at TV and cinematic holiday horror from around the world, and includes a compendium including nearly 200 Christmas horror film reviews. This new anthology, set to be released for Christmas 2017, is the latest addition to Spectacular Optical's line of cult film and pop culture books including Kid Power!, Satanic Panic: Pop-Cultural Paranoia in the 1980s and Lost Girls: The Phantasmagorical Cinema Of Jean Rollin.
Yuletide Terror features new writing by both emerging and acclaimed authors including Stephen Thrower (Nightmare USA), Kim Newman (Nightmare Movies), Caelum Vatnsdal (They Came From Within: A History Of Canadian Horror Cinema), Michael Gingold (Rue Morgue), Shelagh Rowan-Legg (The Spanish Fantastic), Alexandra West (Films Of The New French Extremity), Michael Helms (Fatal Visions), Andrea Subissati (Rue Morgue), Zack Carlson (Destroy All Movies!!!), Joanna Wilson (The Christmas TV Companion), Diane A. Rodgers (Cinema Retro), Andrew Nette (Pulp Curry), Amanda Reyes (Made For TV Mayhem), David Bertrand (Satanic Panic), Eric Zaldivar (Co-Writer, Django Lives!), Leslie Hatton (Popshifter), Owen Williams (Empire), Ralph Elawani (Bleu Nuit: Histoire D'un Cinéphilie Nocturne), Derek Johnston (Haunted Seasons: Television Ghost Stories For Christmas And Horror For Halloween), Neil Mitchell (Devil's Advocates: Carrie), Chris Hallock (Diabolique), Ariel Fisher (Rue Morgue), Lee Gambin (Nope, Nothing Wrong Here: The Making Of Cujo), Zach Clark (Writer/Director, White Reindeer) alongside co-editors Kier-La Janisse (House of Psychotic Women) and Paul Corupe (Canuxploitation).
The book also features Motion Picture Purgatory comic reviews of Christmas horror films by underground cartoonist Rick Trembles, and a cover and original illustrations by British artist Alisdair Wood.
PLUS! As part of this campaign, we will be releasing a new Christmas horror short film made to accompany the book, written and directed by Sean Hogan (THE DEVIL'S BUSINESS) and produced by Deviant Films, the team who brought you FUTURE SHOCK! THE STORY OF 2000AD. The short film—a windswept ghost story set on England's southeastern coast called WE ALWAYS FIND OURSELVES IN THE SEA—will accompany book launch events throughout November/December in advance of its online premiere on Christmas Eve, as a nod to the British broadcasting tradition of Christmas ghost stories.
"Being able to make a small contribution to the Christmas ghost story tradition has me feeling like, well, a kid at Christmas," says Hogan. "That particular juxtaposition of Yuletide cheer with the eerie and unsettling has always been a particular delight for me, and the various seasonal UK TV ghost stories that were produced over the years are still something I regularly return to for enjoyment and inspiration. I'm very much looking forward to paying tribute to a form that has continually brought me so much pleasure/fear!"