Live Review: SZA brought her CTRL tour to an ecstatic crowd at Corona Theatre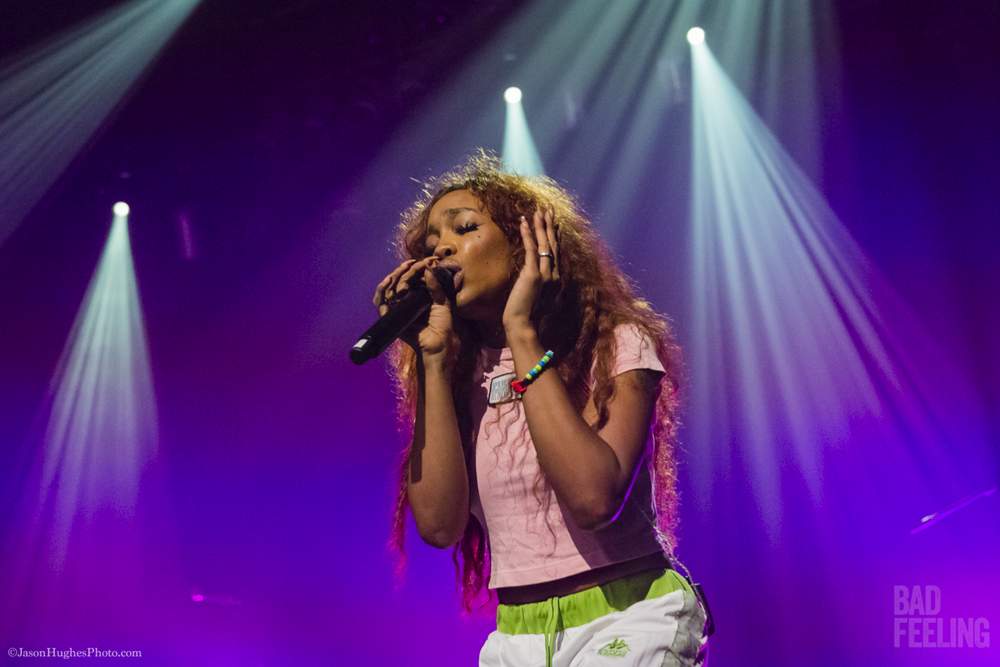 SZA
Corona Theatre
August 22, 2017
Photos: Jason Hughes
With tickets to SZA's Corona show vanishing nearly immediately after they went on-sale (leaving endless amounts of fans to plead / beg for tickets on the show's Facebook event), it was clear that this was one of the most in-demand shows of the year, yet it seemed like it might not even happen.
After postponing the first three shows on the tour "due to unforeseen circumstances," it seemed like fans would have to wait even longer to see SZA's first Montreal show since her Osheaga set in 2015. More importantly, this would be one of her first-ever live performances of the tracks off 2017's breakthrough CTRL LP, an instant R&B / hip hop classic that has struck a chord with many for SZA's frank discussions of relationships and sexuality.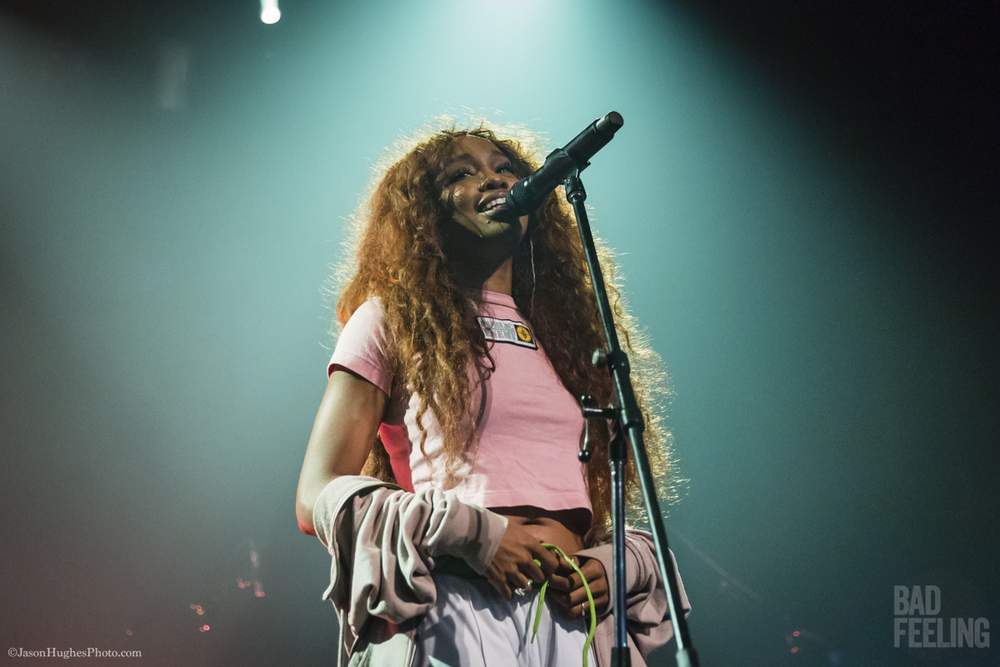 Thankfully, the tour recommenced just days prior to the Montreal show, which marked only the third time the songs off CTRL would be performed live. As the house lights dimmed and the 26-year-old Solána Imani Rowe finally took to the stage to the opening notes of "Supermodel," the roar inside the venue was staggering. One thing is abundantly clear — SZA has a rare bond with her fans, a deep connection that belies the fact that CTRL has only been out for two months (which isn't stopping people from getting the album title tattooed on themselves).
Supported by a three-piece backing band, SZA was in her element the entire night, running and kicking across the stage like a kung fu sprite, and giddily talking to the audience between tracks (even as she was almost completely drowned out by screams each time she began to address the adoring crowd).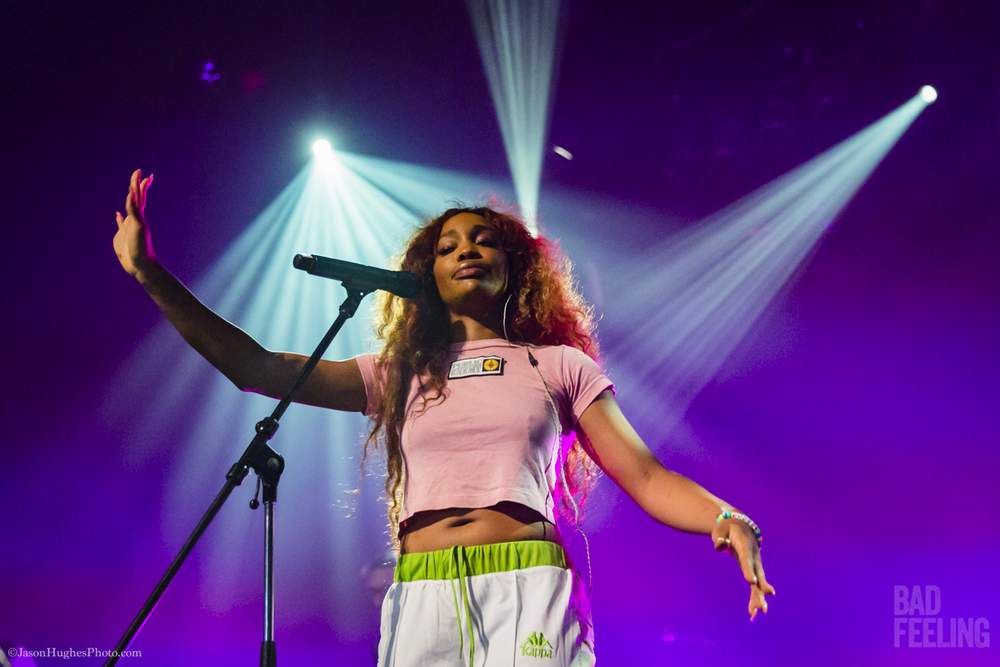 The slinky "Drew Barrymore" led to a cathartic sing-along early-on in the set, while "Doves in the Wind" inspired shrieks with its opening line of "Real niggas do not deserve pussy," with SZA then interrupting the track to expound on the song's message (which was sadly inaudible due to the aforementioned shrieking). 
As confident a performer as SZA is, there were still some kinks to work out with the production. She stopped "Love Galore" mid-track in order to give it another take: "Stop the beat – I have to sing it properly," she insisted, and she could later be seen indicating that there were issues with her in-ear system.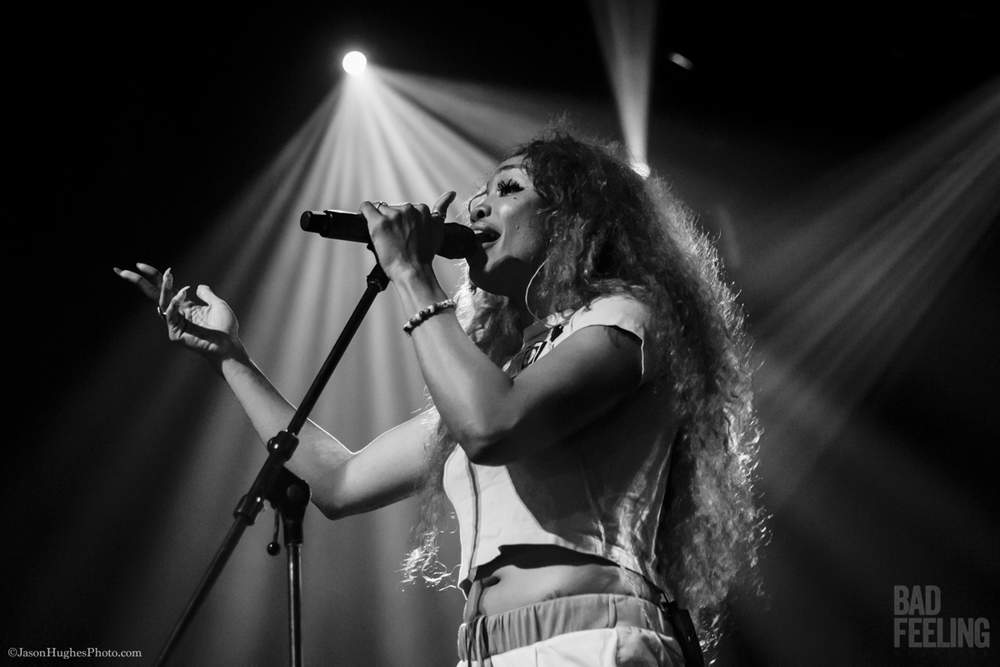 If anything, those honest moments only made the show feel even more personal — SZA is not only emotionally vulnerable on record, she's also fine with admitting that her live show is still a work-in-progress. With an encore that basically consisted of her running through the crowd and hugging her fans, it was evident that the emotional bond between performer and audience clearly runs both ways.
Below you can check out additional shots of SZA and opener Smino, courtesy of Jason Hughes. For all upcoming tour dates visit szactrl.com.
SZA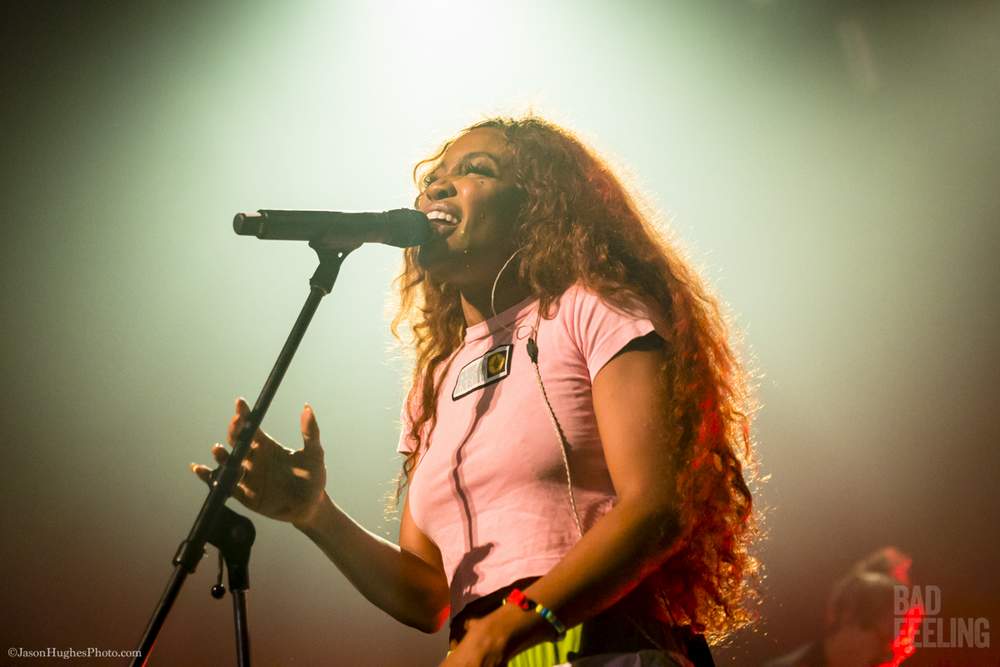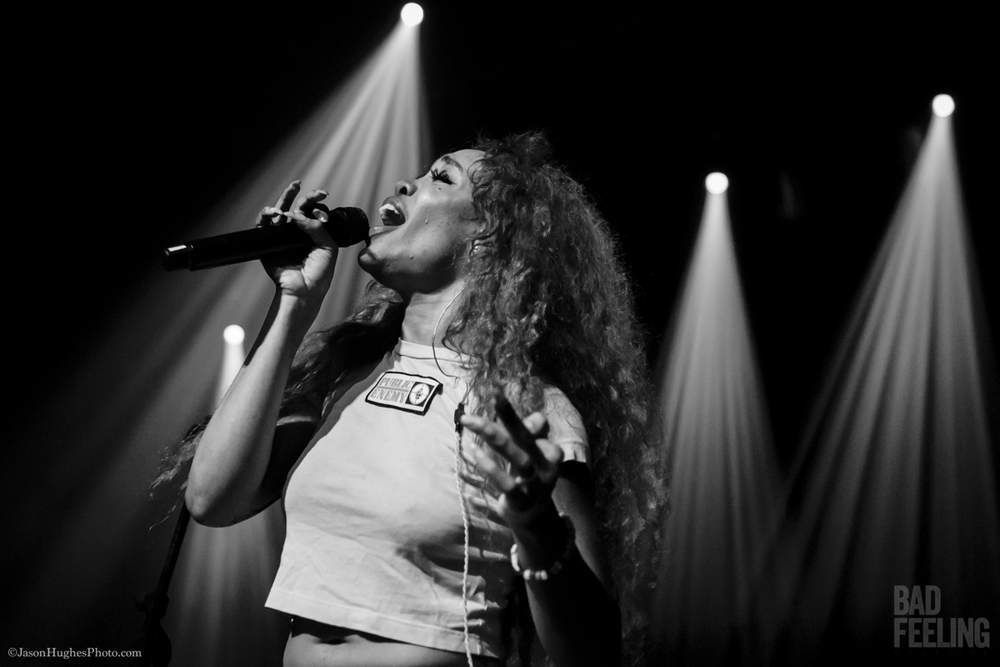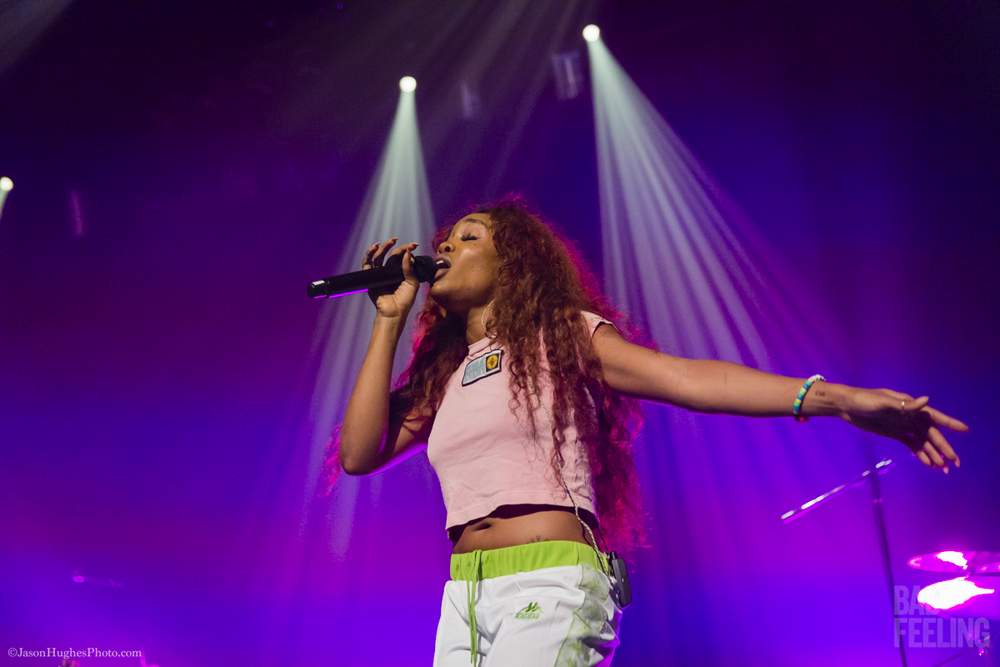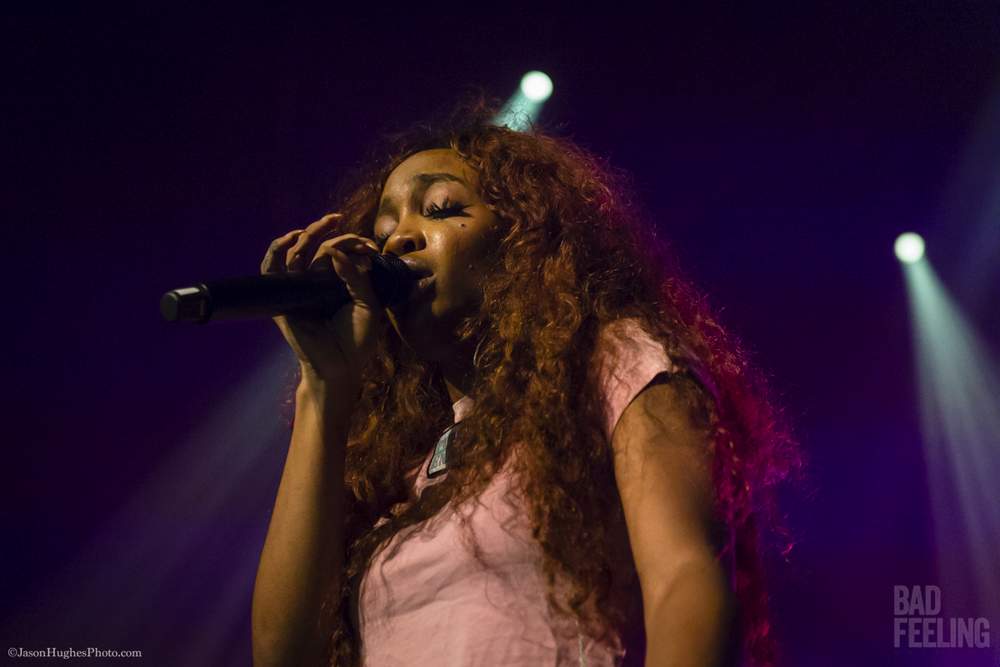 Smino