PHOTOS: Neurosis, Converge and Amenra at Metropolis, August 1, 2017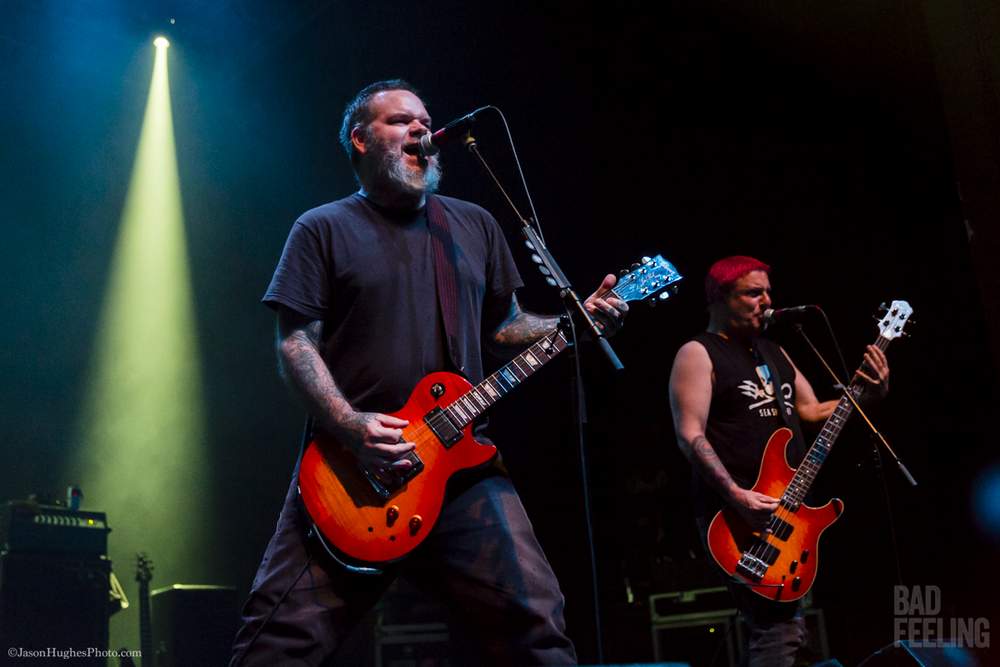 Neurosis with Converge and Amenra
Metropolis
August 1, 2017
Hot on the heels of the release of their recent Steve Albini-produced Fires Within Fires LP, Oakland's Neurosis are currently out on a near-perfect bill with Converge and Amenra, which hit Metropolis on Tuesday night.
One of the heaviest bands in existence, Neurosis delivered a pummeling 90-minute set focused primarily on 2017's Fires Within Fires, while touching back to 1993's groundbreaking Enemy of the Sun LP for "Lost," before ending with a senses-shattering version of 'The Doorway," off 1999's Times of Grace.
A strange calm washes over you while watching Neurosis — you can get momentarily lost in the slow-burning widescreen scope of their sound, and moments later be on all fours trying to rip the floorboards off the venue floor in a demented fury (as I witnessed someone in front of me try to do at one point).
The band's sparse stage design matched their more streamlined material from Fires Within Fires, with the band slathered in white and primary colours for most of the night. For a band that used to employ a projectionist to expand their live shows into truly immersive A/V territory, the simple design brought the music to the front, without the need for any bells and whistles. This was also one of the loudest shows I've been to in some time — it nearly matched My Bloody Valentine in terms of rib cage-shaking force.
Converge seemed thrilled just to be on this tour, which doesn't mean they didn't work at it. A whirlwind of movement, vocalist Jacob Bannon had the mic thrown up in the air as often as it was in his hands, while the band laid heavy into their late-period material, with an emphasis on 2009's Axe To Fall. While we may be long past the days of the band busting out something like "The Saddest Day" or "Conduit," Converge still remain one of the most thrilling live bands in the world.
Below you can check out photos from the epic show courtesy of Jason Hughes. For more info and all upcoming tour dates, visit the Neurosis, Converge and Amenra sites.
Neurosis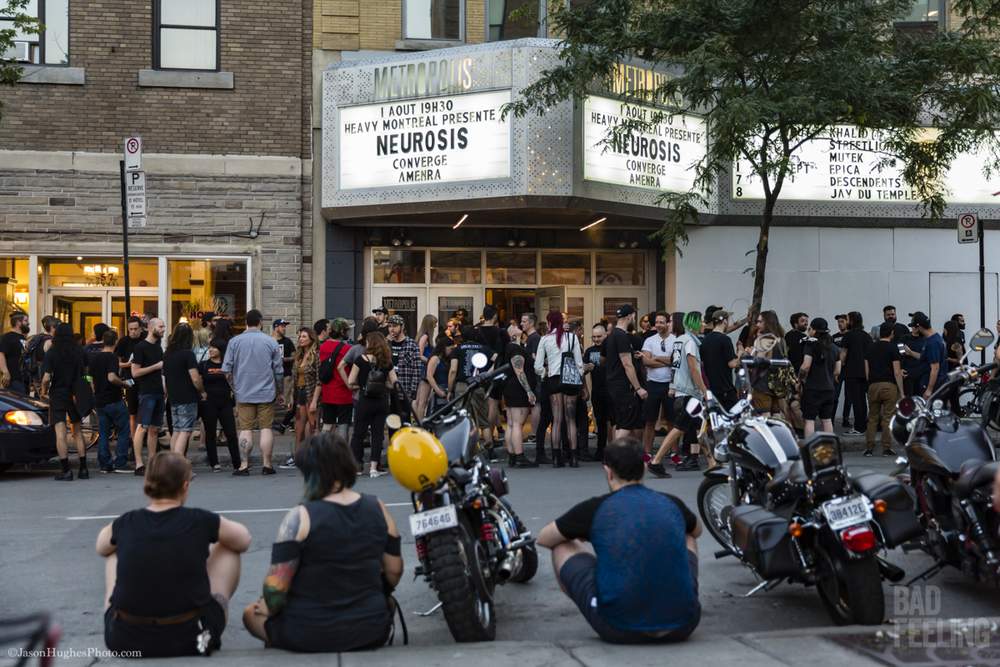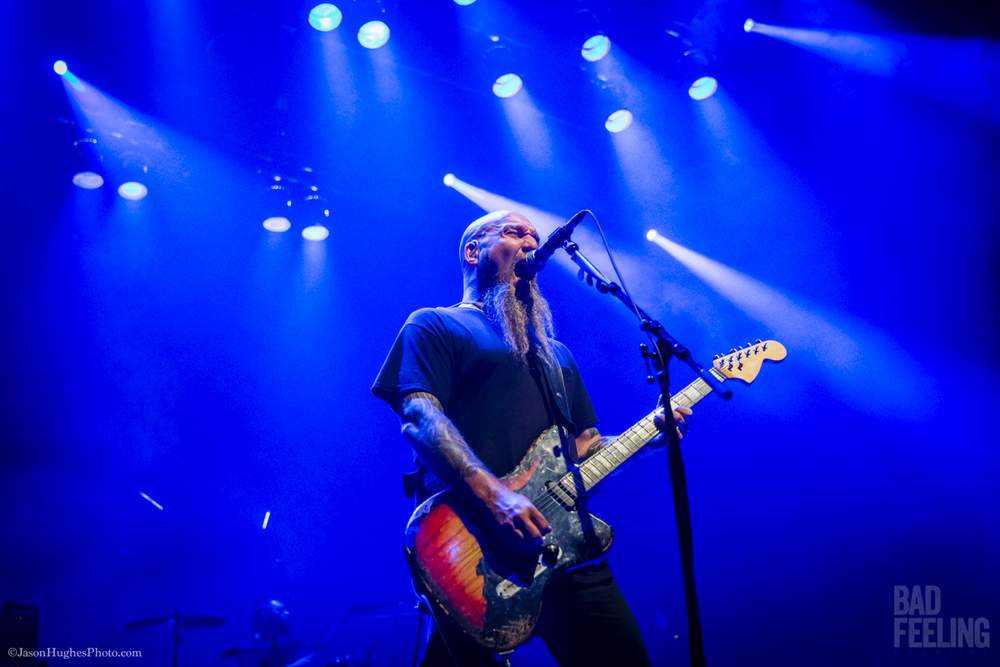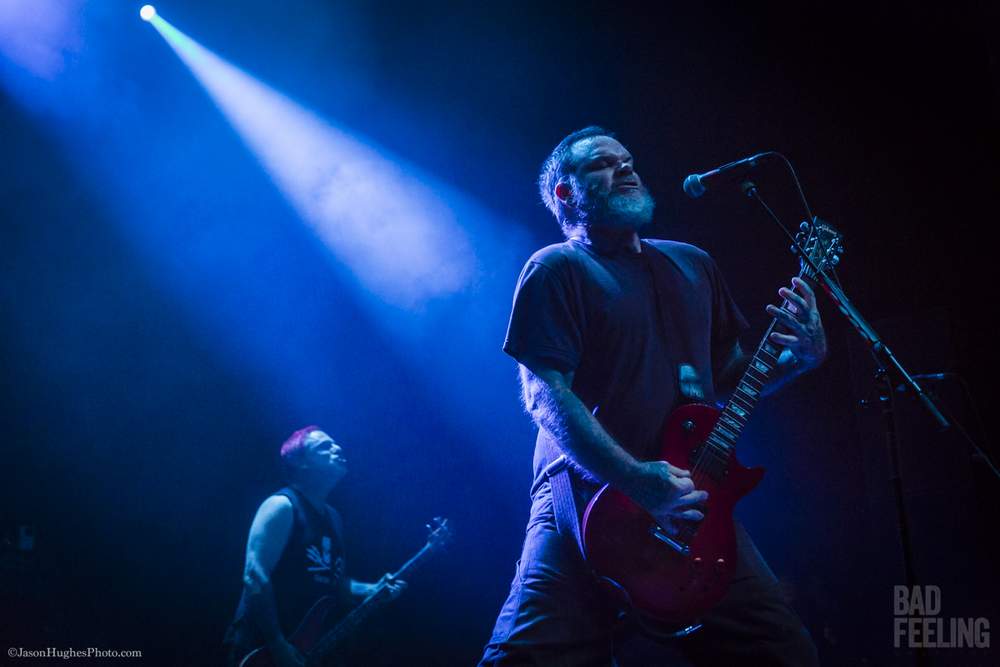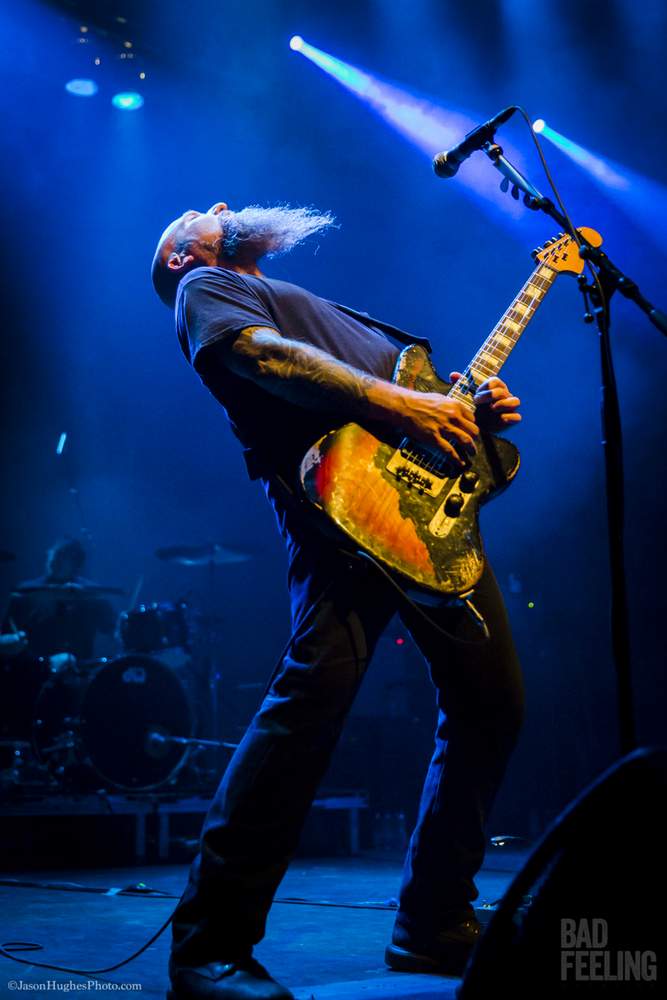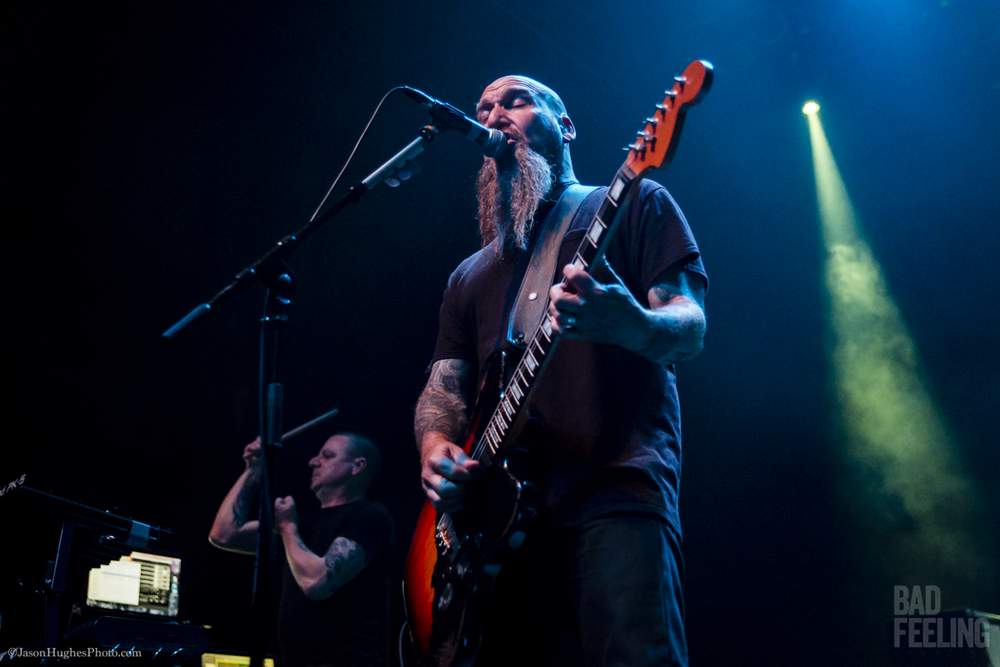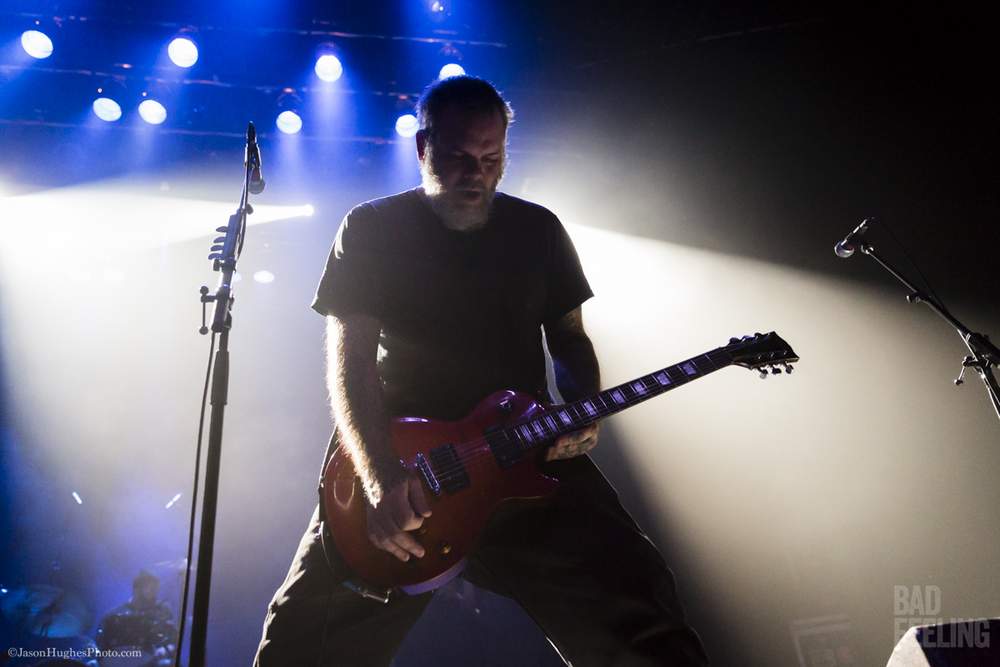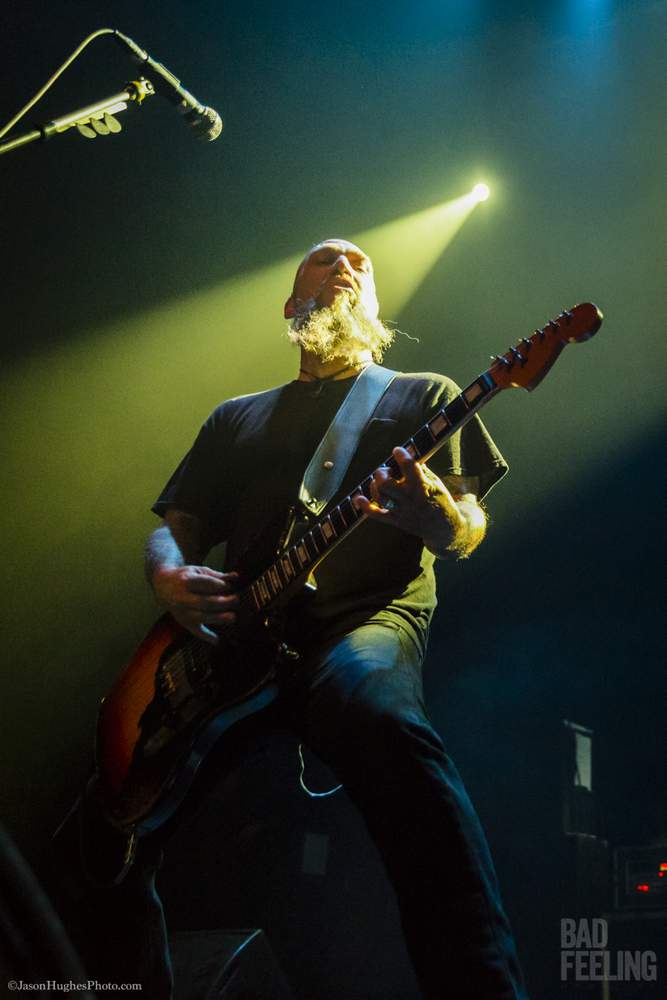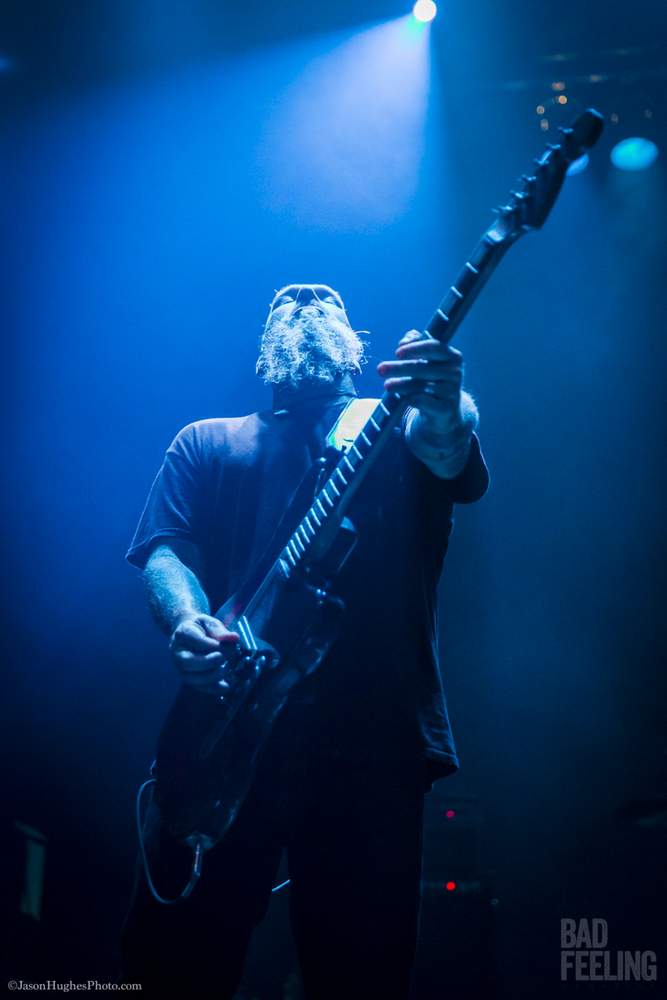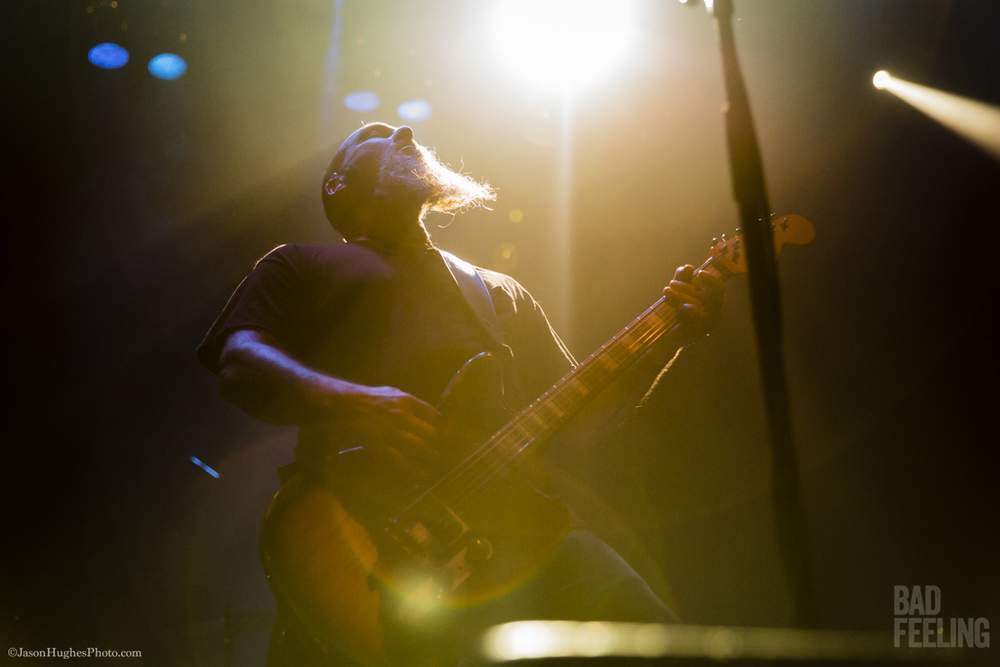 Converge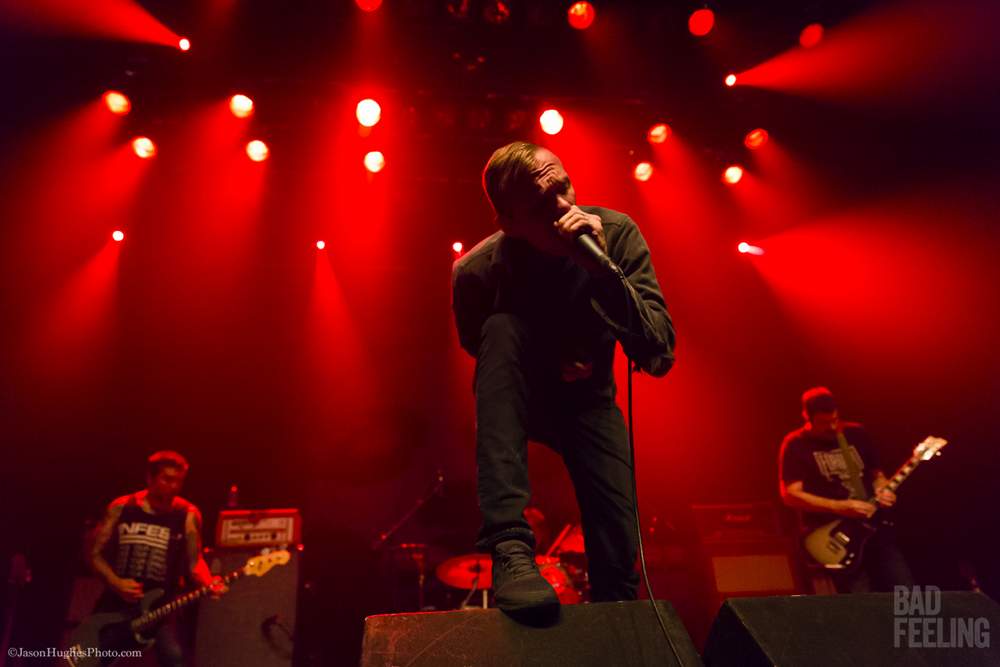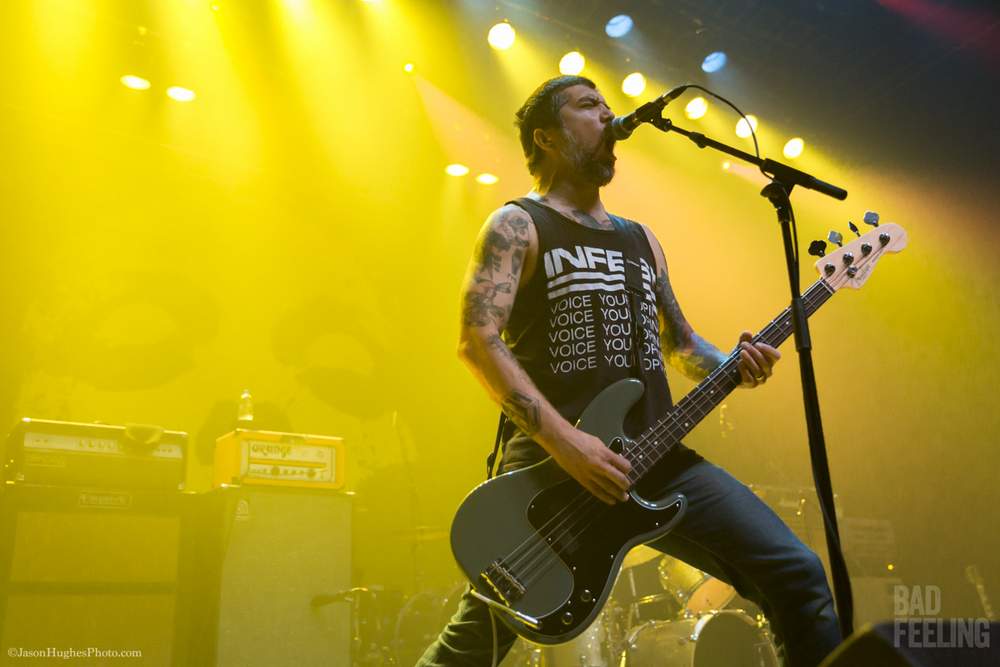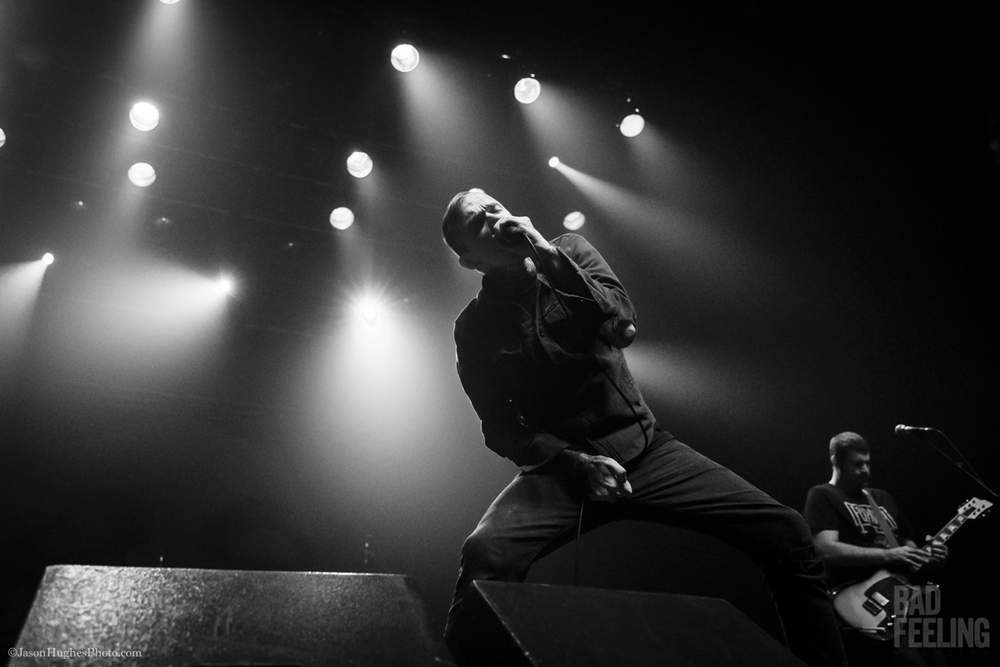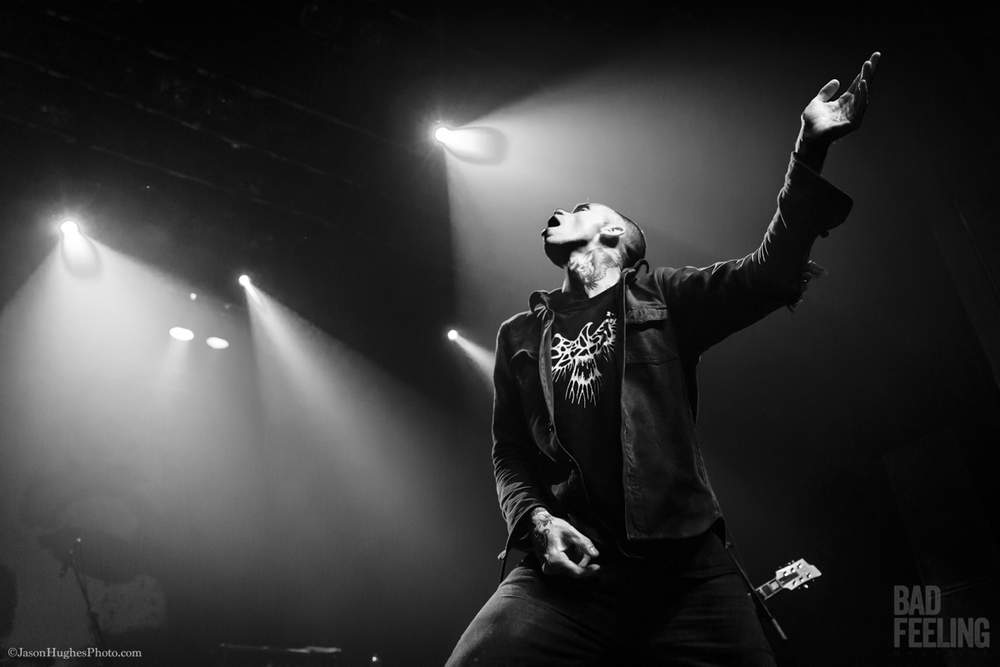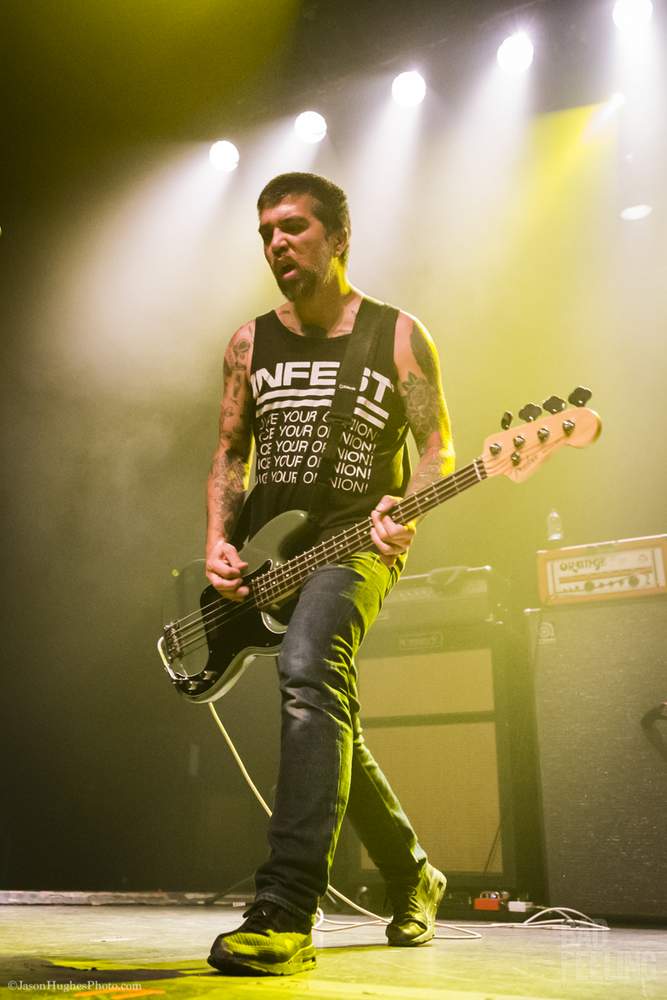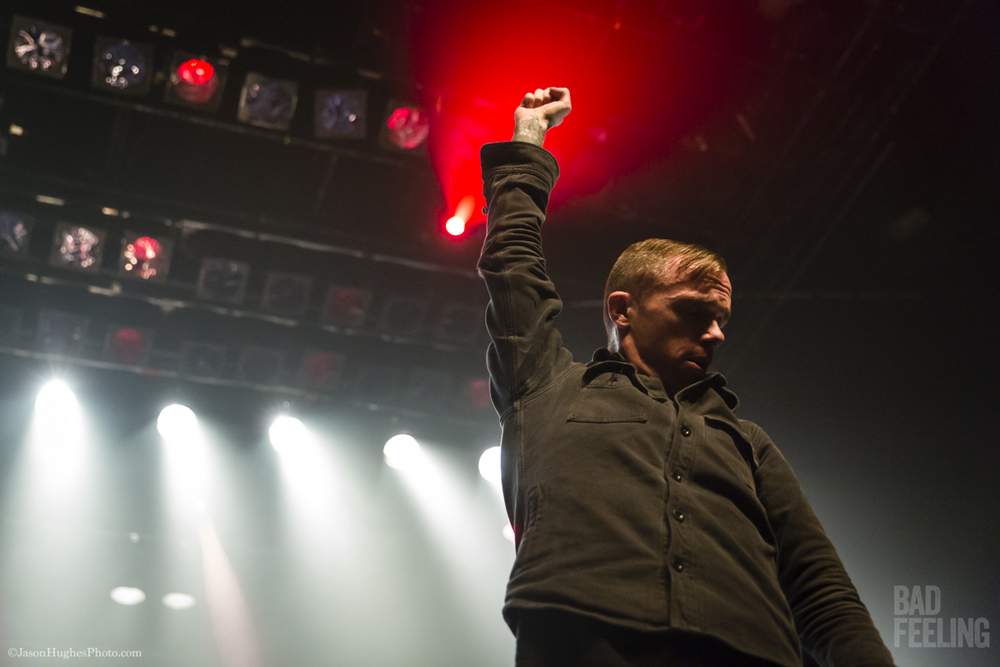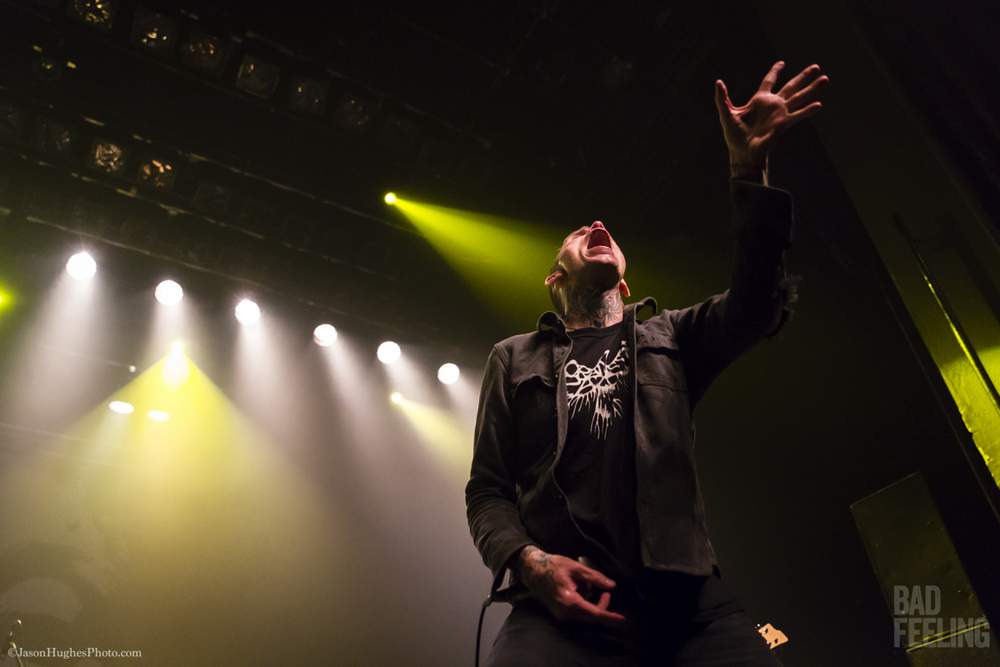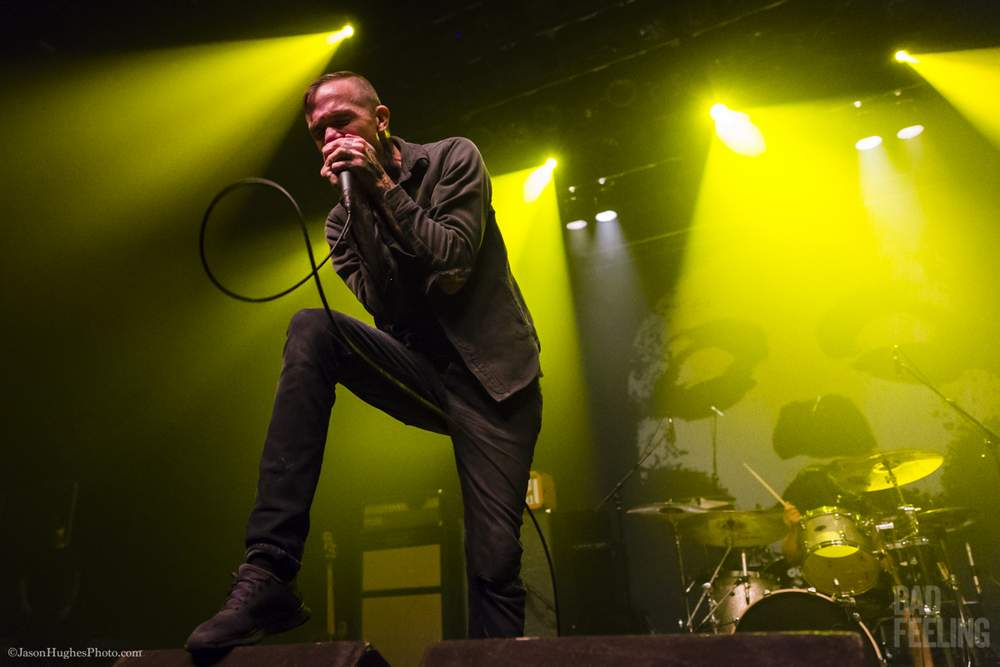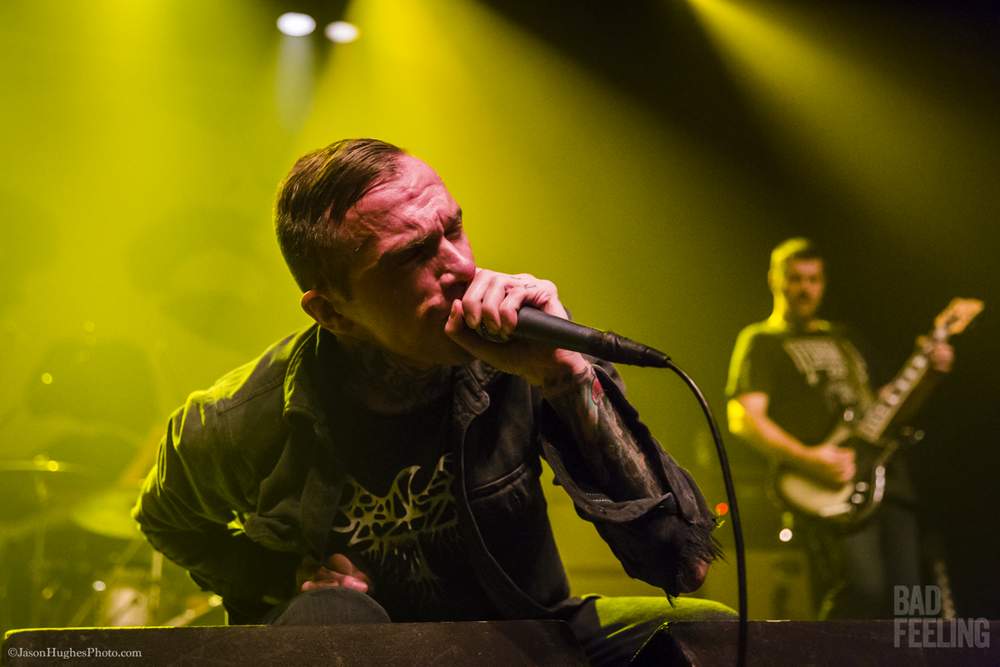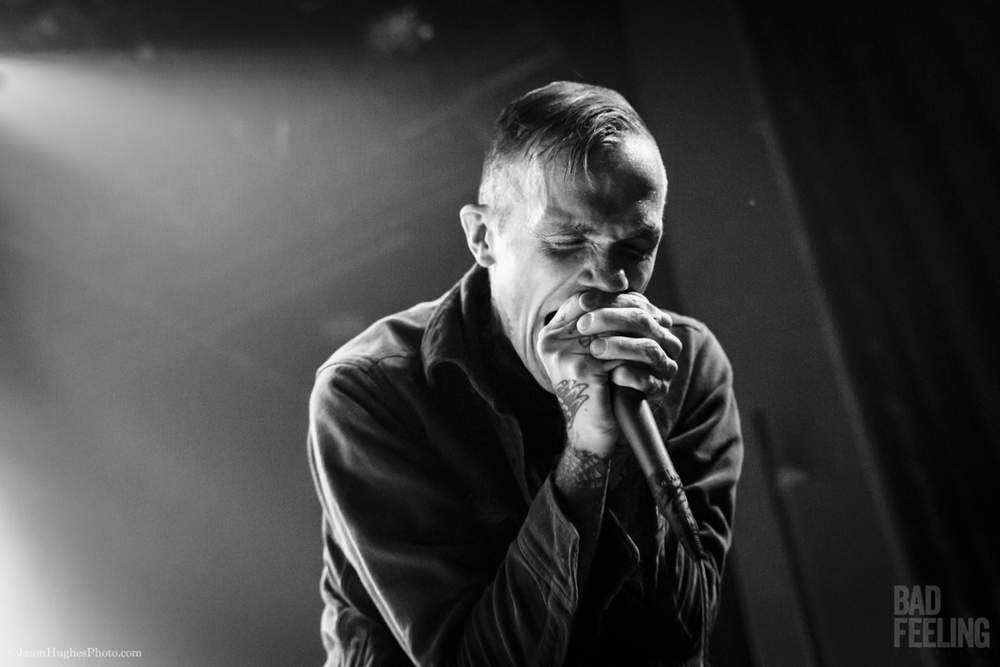 Amenra