Just for Laughs review – The Howie Mandel Gala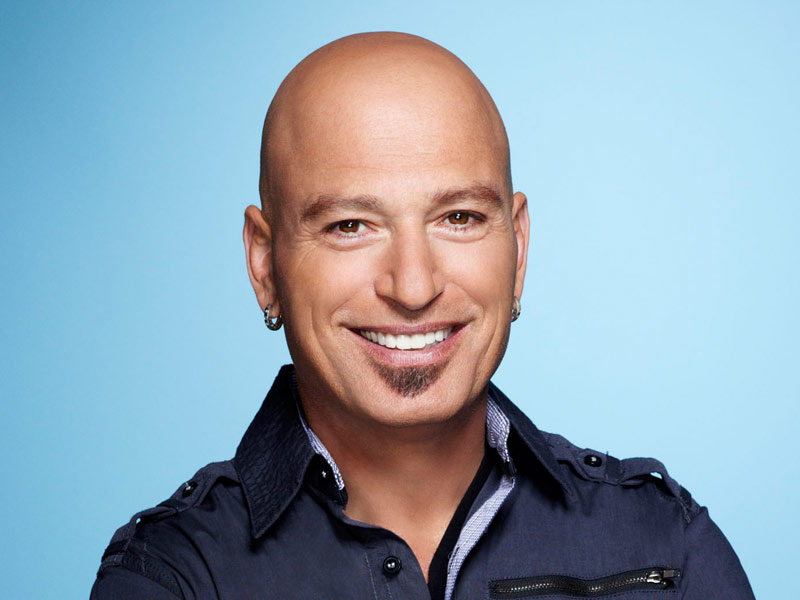 Montreal crowds love Howie Mandel. This was Mandel's third year in a row hosting a gala, and the crowd still treated him like a rock-star, with chants of "Howie! Howie!" breaking out as he took the stage. Even though he's been focused on hosting game and talent shows for years now, Mandel still has his stand-up chops, and delivered a polished set that still had room for him to quickly adapt to audience prompts / heckles, including a rather under-dressed fellow in the front row who Mandel leaped on numerous times throughout the set (so much so that he was later brought up for the curtain bow at the end of the night).
Mandel might not be breaking any new ground at this point, but there is something to be said for a host who can deliver the material with ease, yet still be quick enough on their feet to respond to the crowd. Here's how the rest of the performers fared:
Tommy Johnagin
Johnagin had some of the biggest laughs of the evening, as he recounted the intense and creepy sibling rivalry between his two young daughters, with his eldest claiming she wanted her younger sister to "stop breathing." Making fun of your children has become a cliché, but Johnagin was able to breathe new life into it, as he described how spoiled his kids are at restaurants: "I was 29-years-old before I had salmon — you can have the fingers of a chicken."
Ron Funches
With his high-pitched voice and constant-giggling, Ron Funches acknowledged his vibe right out of the gate: "I sound like a Disney bear that will teach you about responsibility."
Discussing his love of wrestling, the differences between Japanese and American video games, and his unending love of ignorant rap, Funches had a hilarious set that unfortunately seemed to sail over the heads of the predominately middle-aged crowd. From their reaction, you'd think they'd never even heard of the rhyming prowess of Juicy J, who manages to rhyme "titties" with "titties." Check out our fun interview with Funches here.
Orny Adams
Adams is a festival favourite, and bounded onto the stage like he was shot out of a cannon for a set completely dedicated to taking down millennials. This was definitely the crowd for it– they applauded when he took on peanut allergies and reminded everyone that "gluten wouldn't take down our generation." Orny has an abundance of energy, but jokes taking down an entire generation are pretty tired at this point. Still, he obviously connected with the crowd, and received the only other standing ovation of the night after Mandel.
Gad Elmaleh
After co-headlining the Bell Centre with Jerry Seinfeld earlier in the week, it was a surprise to see Elmaleh bounding onto the stage midway through the night. Launching a career as an English comic while being new to the language (and already a superstar in his native France) is a bold move, but with his physical comedy and expressive face, Elmaleh had no trouble winning over the crowd. He tackled North America's stereotypes of France ("Every time American women describe Paris I feel like I've never been there,") and his experiences moving to the States and re-launching his career as an English comic. Definitely one of the stand-out sets of the gala.
Martin Urbano
One of this year's crop of JFL's New Faces, Urbano had a great and absurd set, playing up his ambiguous-looking ethnic heritage: "My father is a migrant worker, and my mother is a Virgin Mary candle." A totally unique and strange voice, Urbano is definitely a comic to watch out for.
Sasheer Zamata
The former SNL cast member dedicated her set to discussing the issues surrounding race, focusing on the notion of Liberals who claim that "they don't see colour." She also had a great bit about trying to reconcile her love of pop-culture while acknowledging the subtle-racism in innocuous-seeming entertainment, including Disney's Big Hero 6.
John Heffron
Heffron dedicated his time to domestic matters, focusing on the chores that somehow get delegated early on in one's marriage.
Cristela Alonzo
Alonzo had a great set ruminating on her experiences as a Latina, and growing up poor in America. A totally charismatic and incisive performer, hopefully Alonzo will be back hosting her own show at JFL next year.
Gina Yashere
The host of this year's Brit(ish) show, Yashere had the crowd in stitches with her bit describing her overly protective Nigerian mother, who would offer up a scrapbook of clippings of children dying in accidents to dissuade her from taking any school trips as a child. You can read our interview with Yashere here.
Cedric The Entertainer
Comic legend Cedric The Entertainer should have had a longer slot on this, but still delivered in his short set, including a great moment about his car's GPS trying to discourage him from entering the "hood" of Cote-des-Neiges. Like most comics on this bill, he also brought up the difficulties of married-life, including how sexting takes on a different meaning as you get older: "Pick up some bread."
The Just for Laughs galas have a reputation for being slick and over-produced, but this was another great assemblage of diverse comics that never really felt like a TV taping, despite Mandel's constant reminders about this eventually being seen on the CW Network.