Live Review: Big Thief serenades the crowd at Bar Le Ritz PDB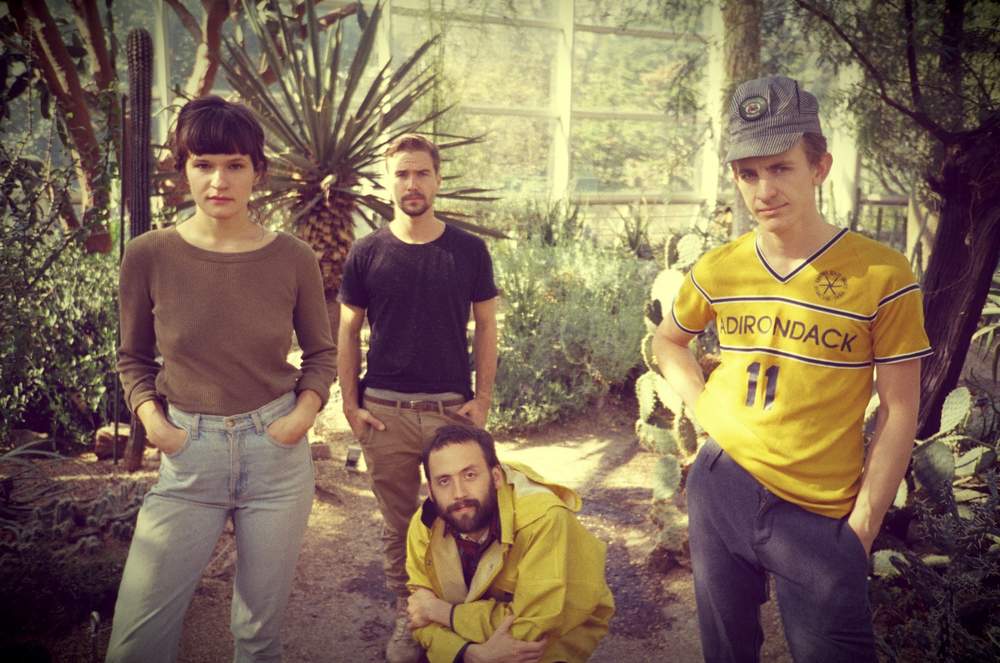 Big Thief with See Through Dresses and Twain
Bar Le Ritz PDB
June 27, 2017
Midway through the enchanting Big Thief set on Tuesday night (June 27) at Bar Le Ritz PDB, I noticed the man sitting by himself next to me. He didn't exactly look the part compared to the rest of the crowd, mostly composed of 20 and 30-something year olds of the so-called "hipster" variety (myself included, admittedly). He wasn't even looking at the stage. In fact, he had his eyes closed, absolutely enthralled, perhaps more captivated than anyone else by the stunning voice and the honest words of the supremely talented singer up on the stage.
The Brooklyn-based band — singer/guitarist Adrianne Lenker, guitarist Buck Meek, bassist Max Oleartchik, and drummer James Krivchenia — are coming off of an impressive sophomore release, Capacity, recently named Best New Music by Pitchfork. With a sound often reminding one of the great alternative rock bands from the 90's, Big Thief is above all Adrianne Lenker's band. Her lyrics undoubtedly resonate, telling deeply personal stories of family history, self-discovery, and sexual awakenings.
With support by opening acts See Through Dresses and Twain, the latter nearly stole the show. Mat "Twain" Davidson mesmerized the crowd with his heartfelt and vulnerable performance, quieting everyone to a standstill with his folk Americana sound. The lone man with an electric guitar pouring his heart out on the stage with introspective lyrics and a heartbreaking voice, he was genuinely reminiscent of Jeff Buckley on this night. When we spoke after the show regarding his musical path, he admitted, "I gotta do it or I'll die."
As for the star of the show, Big Thief have "it" and you just want more of "it." Now what is "it" exactly? It's authenticity without an ounce of pretension. It's sheer, unbridled talent that blows your hair back. It's music that with the ability to be both personal and intimate and yet loud and brash. Behind that soulful voice, if you listen to Adrianne Lenker's lyrics closely enough, you'll feel as though you're almost intruding on someone's deepest, darkest secrets. But at the end, all you can do is shake your head and smile and thank her for inviting you to their world.
When I finally asked the man sitting next to me (his name is Eric by the way) why he had his eyes closed, he turned around and simply told me: "It just feels like a special night."