Half Moon Run playing a free outdoor Montreal show June 28 with The Franklin Electric and many more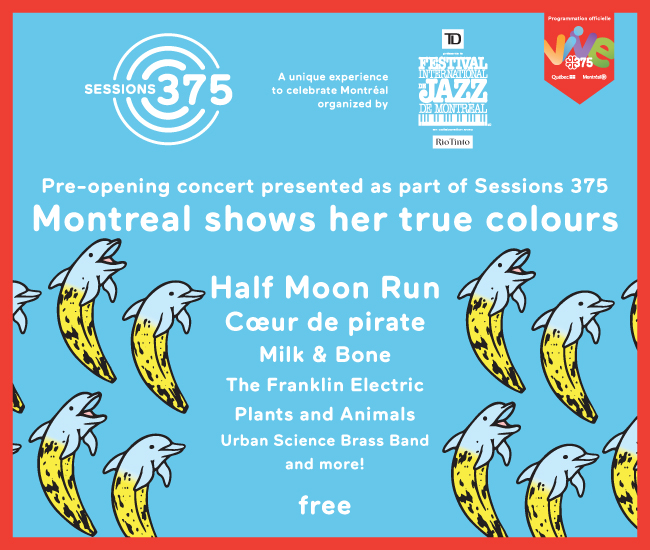 The Montreal Jazz Festival is set to kick off their 38th edition with a free outdoor blowout on June 28, with an all-Montreal lineup including Half Moon Run, Coeur de Pirate, Milk & Bone, The Franklin Electric, Plants and Animals and Urban Science Brass Band.
The show is part of Sessions 375, a series of events highlighting Montreal's 375th anniversary. The show kicks off at 5:00 pm on the Rio Tinto and TD Stages by Place des Arts metro.
The party also continues late into the night with Black Tiger Sex Machine, Apashe, Karluv Klub, VNCE Carter (Dead Obies)/High Klassified and Pierre Kwenders playing at Metropolis, L'Astral and outdoors on the Place Heineken stage.
For more info visit montrealjazzfest.com.