Fantasia Fest reveals the first wave of films for 2017's edition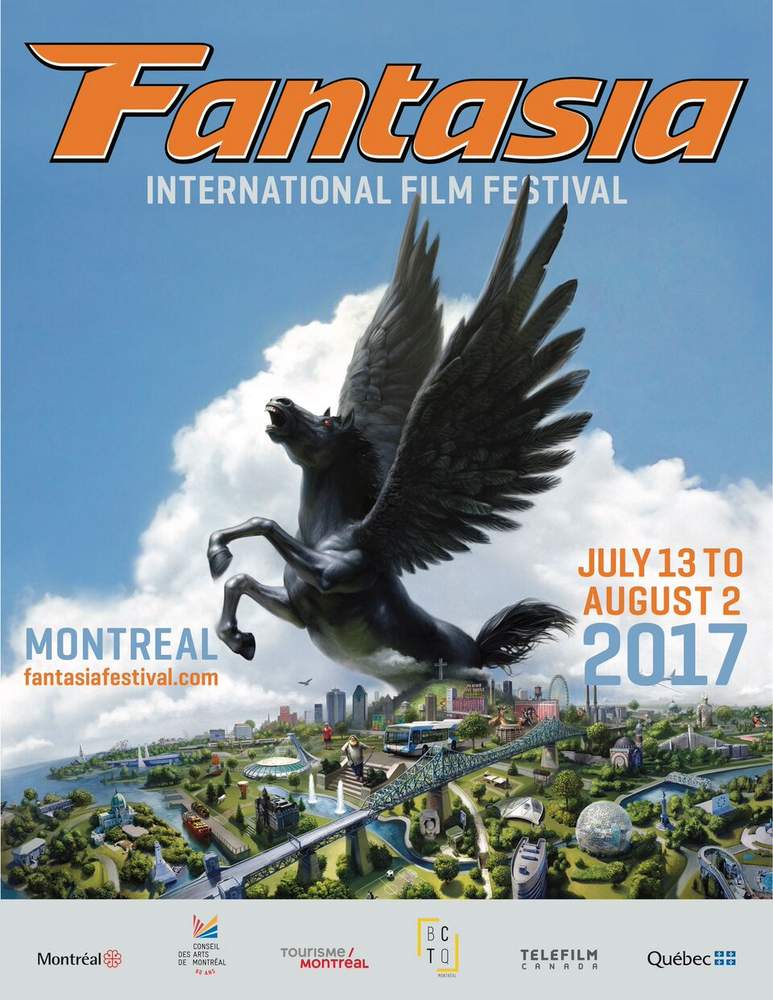 The Fantasia film festival is set to kick off its 21st edition on July 5th, and festival organizers have just revealed the first wave of titles and guests.
Beloved genre filmmaker Larry Cohen (The Stuff, It's Alive) will receive the Fantasia Lifetime Award, and will also be on hand for the World Premiere of Steve Mitchell's King Cohen, the documentary about his life and work. Cinémathèque Québécoise will also screen 35mm versions of Cohen's films including It's Alive, God Told Me To and Q.
Kim Ok-vin's Cannes action hit The Villainess has been tapped as the festival's Opening Film of the year.
Festival fave Takashi Miike returns with JoJo's Bizarre Adventure: Diamond Is Unbreakable, a surely bonkers adaptation of the popular manga series.
Luc Besson's expansive Valerian and the City of a Thousand Planets gets a "special screening" at the festival.
The 1928 horror classic The Man Who Laughs will be treated to a live score courtesy of composer Gabriel Thibaudea, featuring a nine-piece orchestra.
Georgian-born filmmaker Géla Babluani (13 Tzameti) returns with the robbery thriller Money's Money, making its World Premiere at Fantasia.
Mohawk, Ted Geoghegan's follow-up to the great We Are Still Here, focuses on horror closer to home this time around, with the 1814 tale of two young Mohawk warriors pursued by the American military.
Cambodian cinema gets a rare spotlight with Jimmy Henderson's action-packed Jailbreak.
Saturday Night Live's Kyle Mooney stars in the offbeat Brigsby Bear, about a children's TV show host dealing with the cancelation of his show.
Yuichi Fukuda (the madman behind Fantasia fave HK: Forbidden Superhero) returns with Gintama, based off the best-selling manga series.
Japan's Yuasa Masaaki erturns with two animated features, Night Is Short, Walk on Girl and Lu Over the Wall.
Lowlife, Ryan Prows' debut, gets its World Premiere at the festival.
South Korea Director Cho Sun-ho's debut, A Day, gets its International Premiere at the festival.
Described by Fantasia as one of the "most provocative works you'll encounter this year," Brazilian writer/director Gabriela Amaral Almeida's Friendly Beast gets its World Premiere.
Oscar-winning director Stefan Ruzowitzky returns with Cold Hell, making its North American debut here.
The Camera Lucida segment of Fantasia lands the Quebec Premiere of David Lowery's highly-anticipated Ghost Story, Giordano Giulivi's The Laplace's Demon, Yuya Ishii's The Tokyo Night Sky Is Always the Densest Shade of Blue and Geng Jun's Free and Easy. 
Following their demented Klown series, Casper Christensen and Frank Hvam return with Dan Dream, an 80's comedy making it's International Premiere at the festival.
Akira Nagai tackles political satire with the release of Teiichi: Battle of Supreme High. 
Chinese animator Liu Jian returns with the animated neo-noir Have a Nice Day.
Check out the rest of the first wave titles below. Stay tuned for more Fantasia announcements in the coming weeks.
68 KILL
USA – Dir: Trent Haaga
BAD GENIUS
Thailand – Dir: Nattawut Poonpiriya
BASTARD SWORDSMAN
Hong Kong – Dir: Tony Liu
BITCH
USA – Dir: Marianna Palka
DEAD MAN TELLS HIS OWN TALE
Argentina – Dir: Fabián Forte
DEAD SHACK
Canada – Dir: Peter Ricq
THE ENDLESS
USA – Dir: Justin Benson and Aaron Moorehead
GAME OF DEATH
Canada – Dir: Sebastien Landry and Laurence Baz Morias
KILLING GROUND
Australia – Dir: Damien Power
KODOKU MEATBALL MACHINE
Japan – Dir: Yoshihiro Nishimura
MAYHEM
USA – Dir: Joe Lynch
M.F.A.
USA – Dir: Natalia Leite
MON MON MON MONSTERS
Taiwan – Dir: Giddens Ko
MUSEUM
Japan – Dir: Keishi Ohtomo
MY FRIEND DAHMER
USA – Dir: Marc Meyers
NAPPING PRINCESS
Japan – Dir: Kenji Kamiyama
NIGHT OF THE VIRGIN
Spain – Dir: Roberto San Sebastián
PORK PIE
New Zealand – Dir: Matt Murphy
REPLACE
Germany/Canada – Dir: Norbert Keil
RON GOOSSENS, LOW-BUDGET STUNTMAN
Netherlands – Dir: Steffen Haars and Flip Van der Kuil
SEQUENCE BREAK
USA – Dir: Graham Skipper
SPLIT
South Korea – Dir: Choi Kook-hee
SUPER DARK TIMES
USA – Dir: Kevin Phillips
THOUSAND CUTS
France – Dir: Eric Valette
TOKYO IDOLS
UK/Canada/Japan – Dir: Kyoko Miyake
TOM OF FINLAND
Finland – Dir: Dome Karukoski
VAMPIRE CLEANUP DEPARTMENT
Hong Kong – Dir: Yan Pak-Wing and Chiu Sin-Hang
WHAT A WONDERFUL FAMILY! 2
Japan – Dir: Yoji Yamada
WU KONG
China/Hong Kong – Dir: Derek Kwok
YOU ONLY LIVE ONCE
Spain – Dir: Federico Cuev