Premiere: "Elementary Boy" off Montreal indie vets Goldfish's first album in over 20 years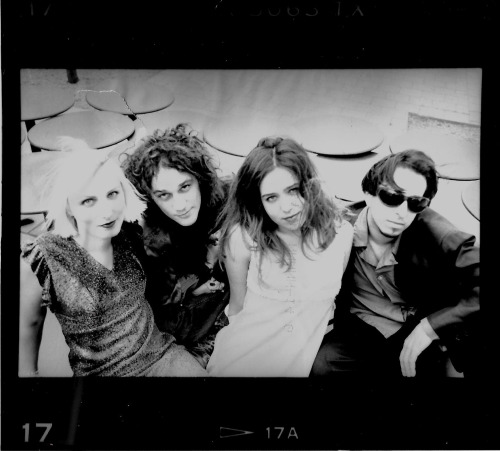 Montreal 90's indie mainstays Goldfish reunited for their first show in over two decades last month, and today they finally unleash Predictions of the Future, their long-lost debut LP. Work on the album began way back in 1996, before members moved on from Montreal and the band eventually disbanded. Engineer Howard Bilerman (Leonard Cohen, Arcade Fire, The Dears) has gone back to the original analogue tapes, with the band members filling in their missing parts, to create an album that sounds as fresh today as it would have 20-odd years ago.
Predictions of the Future is out today on Ting Dun, the label spearheaded by Murray Lightburn and Natalia Yanchak of The Dears. You can purchase the album here or via iTunes.
We are very excited to premiere the video for "Elementary Boy" below, which includes live footage shot at the band's reunion at Bar le Ritz PDB in April. For more info head over to facebook.com/goldfishmtl.