Live Review: PJ Harvey delivers a thrilling set after a 22-year wait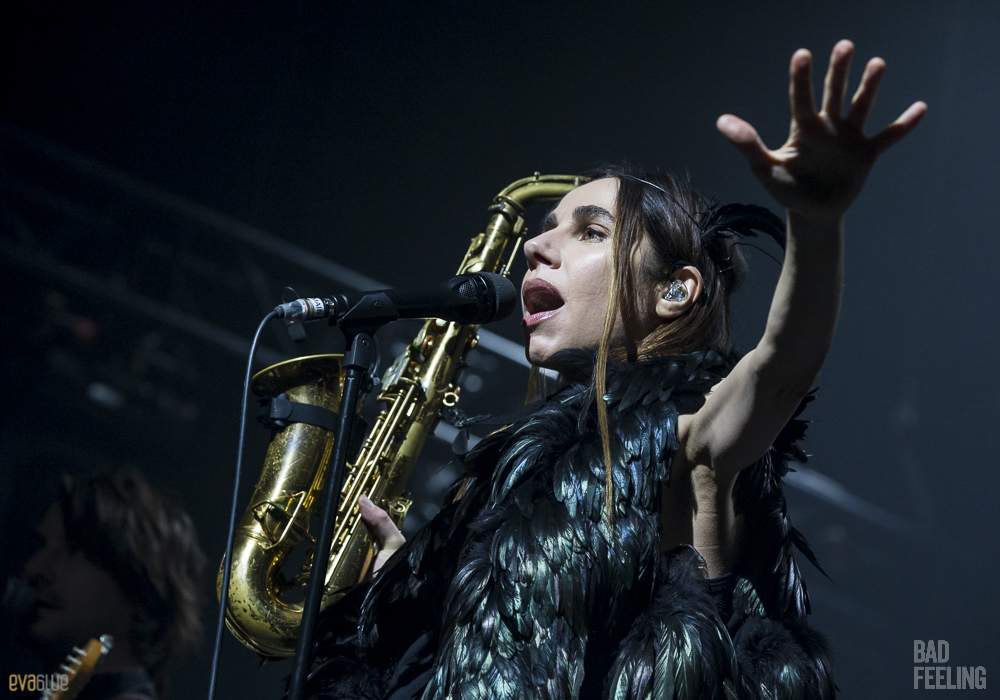 PJ Harvey
Metropolis
April 15, 2017
Photos: Eva Blue
PJ Harvey fans are nothing if not patient. 22 years after her last Montreal appearance, U.K. singer/songwriter Polly Jean Harvey's rabid fans were treated to two back-to-back sold-out shows at Metropolis in support of Harvey's latest album, 2016's The Hope Six Demolition Project.
On the second and final night, Harvey presided over a tightly-orchestrated performance that featured the majority of the tracks off The Hope Six Demolition Project, along with a few nods to 2011's political Let England Shake, and a couple of fan-favourites off 1995's epic To Bring You My Love.
Harvey and her massive nine-piece brass-heavy band began the show by marching onto stage in formation, indicating the military-like precision of the performance to follow. While Harvey was undoubtedly the star attraction, much of the show felt like an ensemble piece, with the set offering up plenty of time for her band — including her long-time collaborator John Parish and former Nick Cave and the Bad Seeds member Mick Harvey — to take centre stage.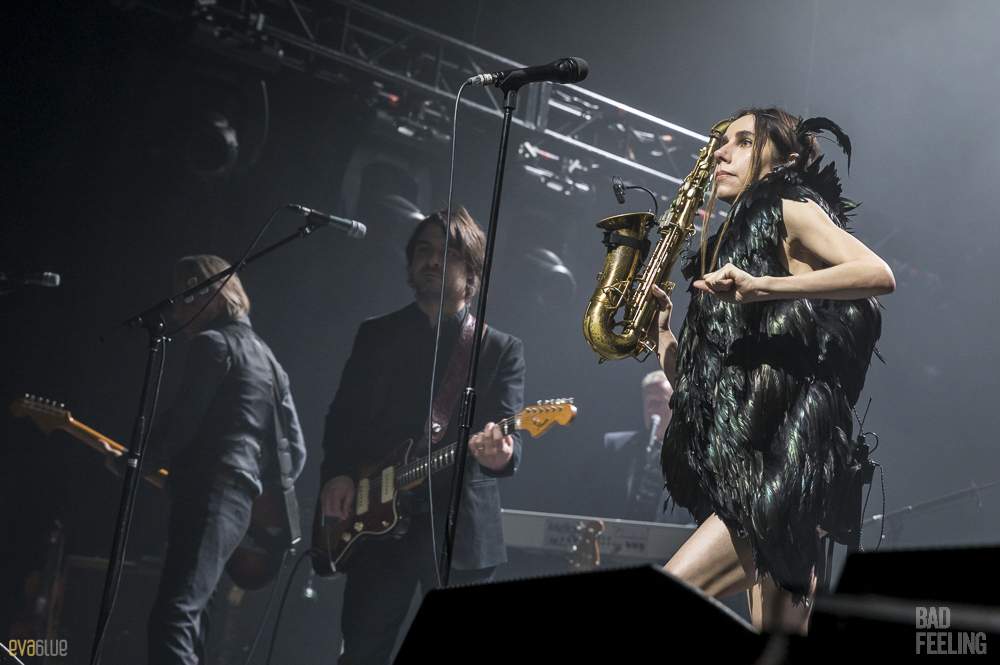 The somber material from The Hope Six Demolition Project — a quasi-concept album about the destruction of public housing units in the U.S. to make way for gentrification — was enlivened by Harvey's riveting performance and aching vocals. Branding her saxophone high in the air, she kicked off with the moody "Chain of Keys," leading into the bombast of "The Ministry of Defence," complete with flashes of blinding white lights and the cheerful refrain of "This is how the world will end."
Harvey's every movement and gesture seemed choreographed for the utmost dramatic impact, syncing in step perfectly with the simple yet effective stage lighting. The overall effect was of a thoroughly structured performance piece, which never detracted from the powerful and resonant material.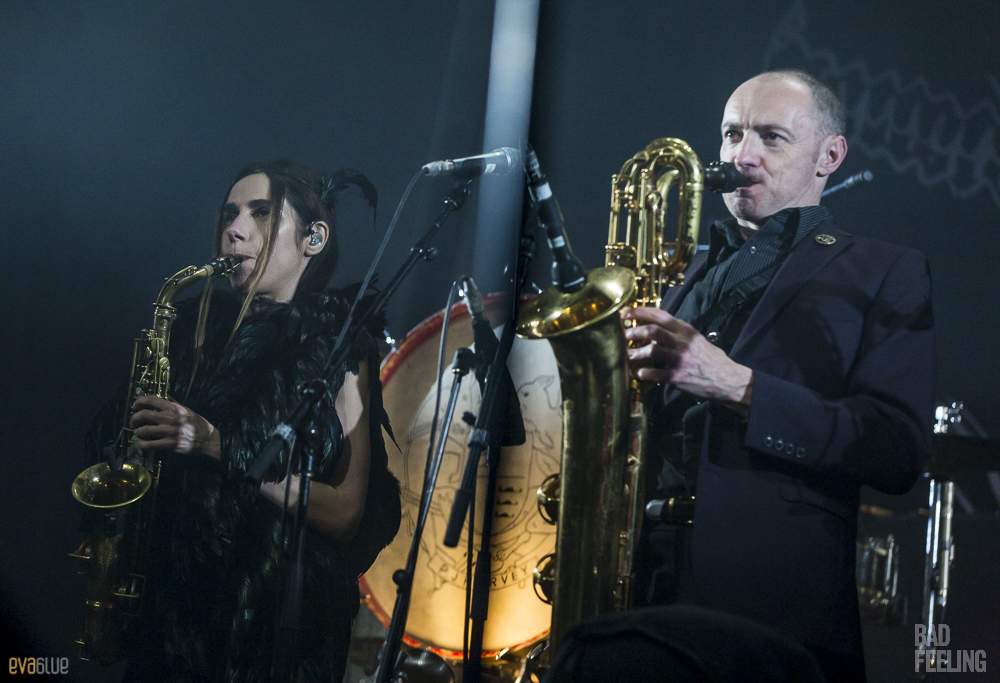 As well as the newer material went over, 22 years is a long wait, and the setlist made fans wait even longer for any pre-2011 tracks. It was a full 15 songs in before Harvey and the band lit into a hair-raising "50ft Queenie" from her 1993 breakout LP Rid of Me, a dissonant, self-affirmation punk track that nearly saw the predominantly middle-aged crowd break out into a full mosh frenzy.
An immense roar then greeted the opening notes of 1995's haunting single "Down by the Water," proving that if anything, Harvey is a master at pacing. It was yet another thrilling moment in a show chock full of them. Let's just hope it's not another two decades before we get to visit with Polly Jean again.
Scroll below for more photos from the night courtesy of Eva Blue.
PJ Harvey