Live review: The Zombies Were Daddy at Le National, April 1, 2017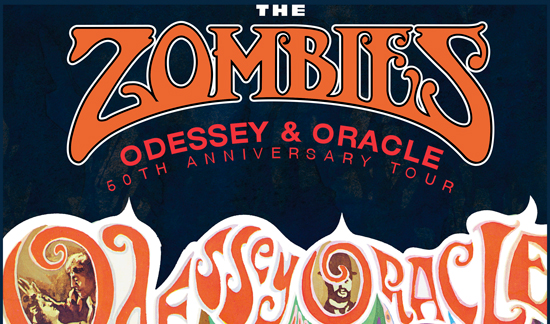 The Zombies
Le National
April 1, 2017
Full disclosure: I'd never listened to the canonical 1967 rock album Odessey and Oracle, by The Zombies, until last weekend. Intent on making up for this gap in my education on the history of garage, I headed off to Le National for a nostalgic night that was sweet but never sappy. The band divided their show into two sets: the first was a diverse eleven-song selection, and the second was Odessey and Oracle played in its entirety and in order. Each set concluded with a different version of "She's Not There," The Zombies' debut single from 1964.
The first set included songs from various albums spanning five decades (1965–2015), as well as non-album selections such as "Just Out of Reach," one of three songs The Zombies wrote and recorded for Otto Preminger's 1965 thriller Bunny Lake is Missing. Onstage, lead singer Colin Blunstone consulted with keyboardist Rod Argent about which one of them actually wrote "Just Out of Reach"; they couldn't remember. It was cute. Another adorable moment came when they played "Hold Your Head Up," a 1972 track from Rod's self-titled act, Argent. Rod wanted everyone to sing along, but needed people to know that the proper lyrics are "hold your head up, woman," not ""hold your head up, whoa" — apparently everyone always thinks it's "whoa."
The penultimate song of the show, and the last song on Odessey and Oracle, was "Time of the Season." One of The Zombies' most beloved tracks, "Time of the Season" is the epitome of cool. The line "What's your name? Who's your daddy? Is he rich like me?" might even be the first popular instance of the phrase Who's your daddy? But some of the other songs they played were just as impressive, like "Care of Cell 44," which has got to be the most heartwarming prison-themed love song ever written, or "Butcher's Tale (Western Front 1914)," an unforgettable anti-war tune. Almost everyone cleared the stage for "Butcher's Tale," and haunting background imagery by Vivienne Boucherat – a backup singer who also made all the psychedelic art for the show – complemented the eerie sounds of the harmonium.