Live Review: Snow no match for Passenger's emotional set at a sold-out Metropolis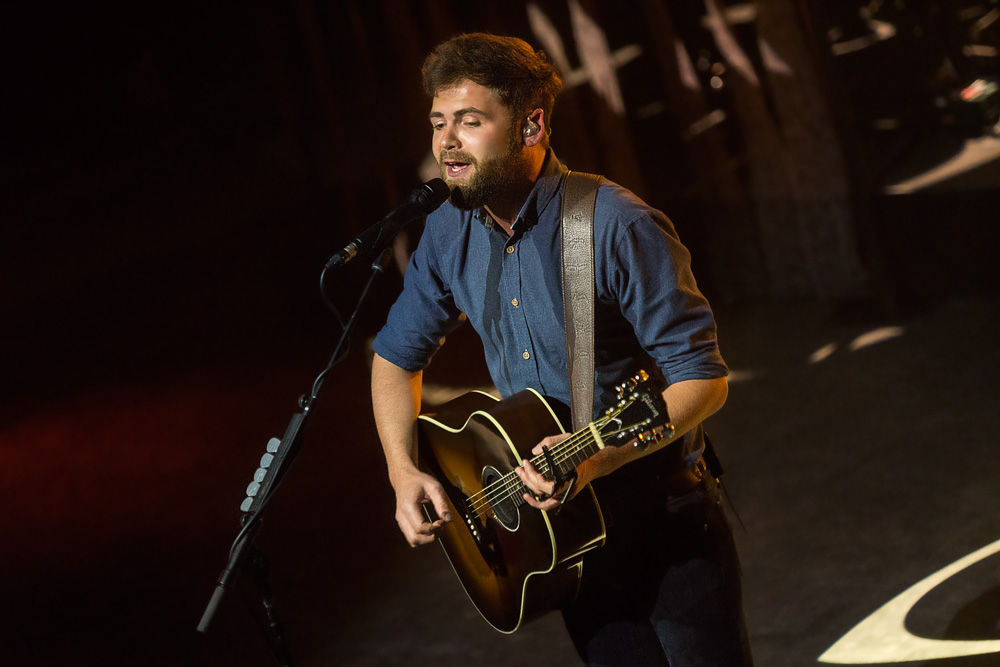 Passenger
Metropolis
March 14, 2017
Photos by Kieron Yates
On Tuesday, March 14th 2017, Montreal received a record breaking snowfall. It also happened to be the night of the Passenger concert at the Metropolis. I debated thoroughly if it was worth risking my physical well-being to make it to the concert; accidents on every corner, city busses stuck in the middle of major streets, cars abandoned on the highway… it was serious chaos.
I decided to go. It took me an hour and a half to get there by car, but I got there.
I am so happy I did.
Metropolis was packed upon my arrival, and I should mention I was there 45 minutes before the first act came on. I was simply amazed at the dedication of all these fans.
The opening act, The Paper Kites, for those who don't know this band, are an indie folk band from Melbourne, Australia. Embarrassingly, I didn't really know them either.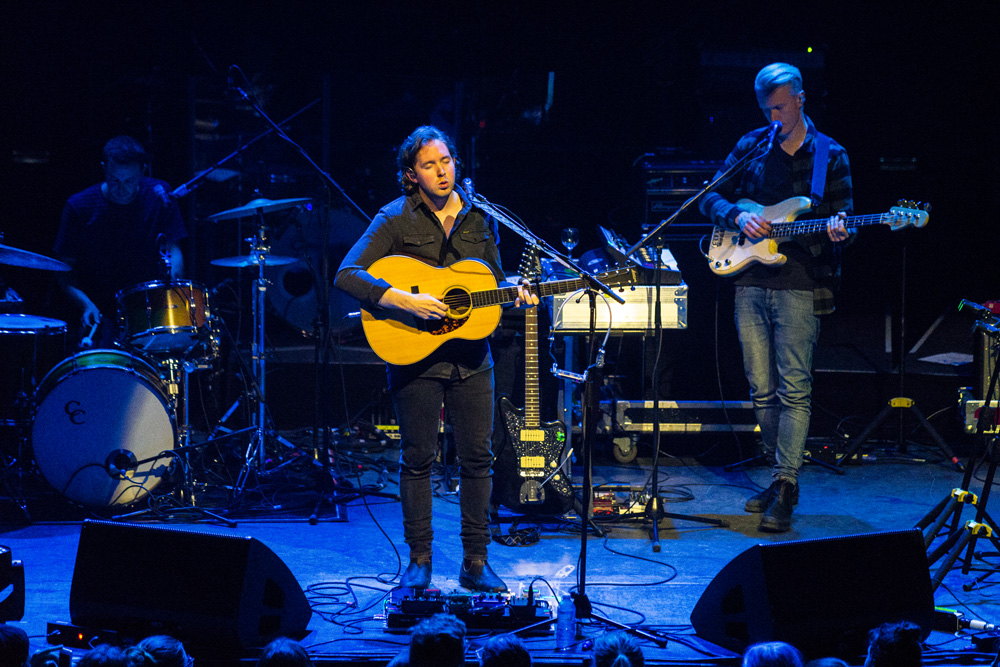 During the first song, "Revelator Eyes," from their 2015 album Twelvefour, one of the band members had some difficulty with his guitars' connection and sound. The moment he actually started to play, the crowd cheered in support of overcoming the difficulties.
That wasn't the only thing that was noticeable. Throughout their set (and subsequently, the Passenger set), there was a staff member of the venue weaving through the crowd selling drinks while the band was playing. This staff member was unlike any other, however, towering over the crowd at 7'3″. The Paper Kites even mentioned that it was the tallest man they had ever seen! (Seriously though Metropolis…what was up with that?!)
The Paper Kites continued their set playing "Renegade," "I'm Lying to You Cause I'm Lost," (fun fact; this was written in QC!), "Too Late," and "Electric Indigo," from Twelvefour. "Bloom," off of their very first album Woodland, was played mid-set and was the only song I had previously known. Sam, Christina, David, Josh and Sam R; please forgive me for my lack of knowledge — it has been corrected, and please know that you have a new fan in me! Also, I think it was incredibly cool of all of you to invite fans to meet you after your set. I know of a young lady whose night was made because of you. She will keep that selfie for life!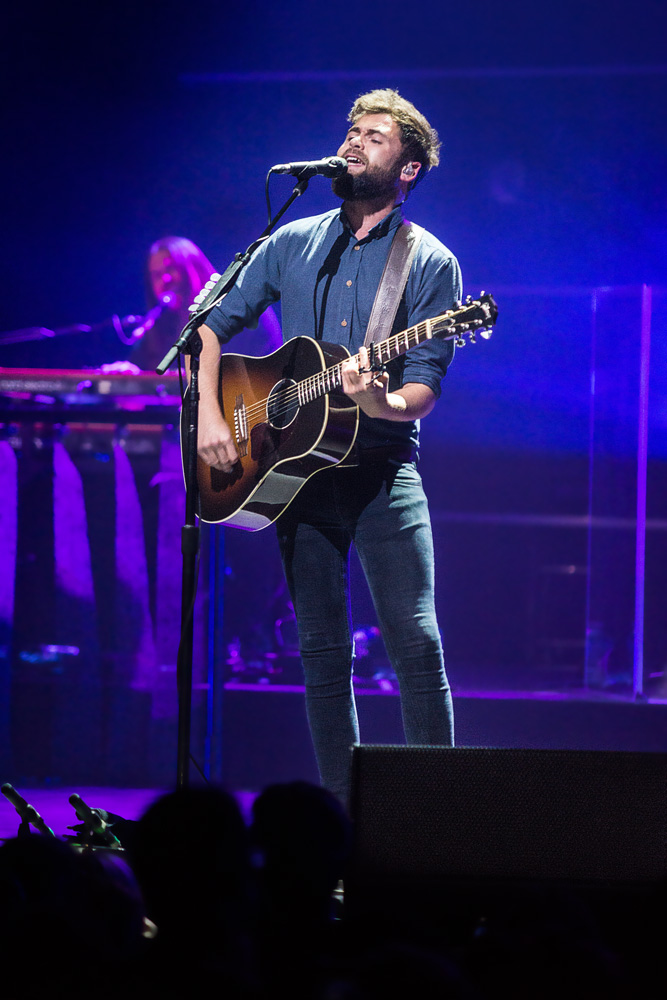 Mike Rosenberg, better known as Passenger, ran onto the stage much to the crowds' sheer delight. Jokingly, he said, "I only have one famous song; you are laughing but it's fucking true! Not to be confused with the Disney song "Let it Go".
While that may be true, there were thousands of people in the venue who would disagree. "Somebody's Love," from his new album Young as the Morning Old as the Sea, started off his set with a surge of electric energy; his visible passion is infectious and the entire crowd was high off of it.
He covered many songs from past albums, including "Life's for the Living," "I Hate," "Hole," and of course his ONE famous song, "Let Her Go," from his 2012 Album All the Little Lights, which brought joy to many of his earliest fans.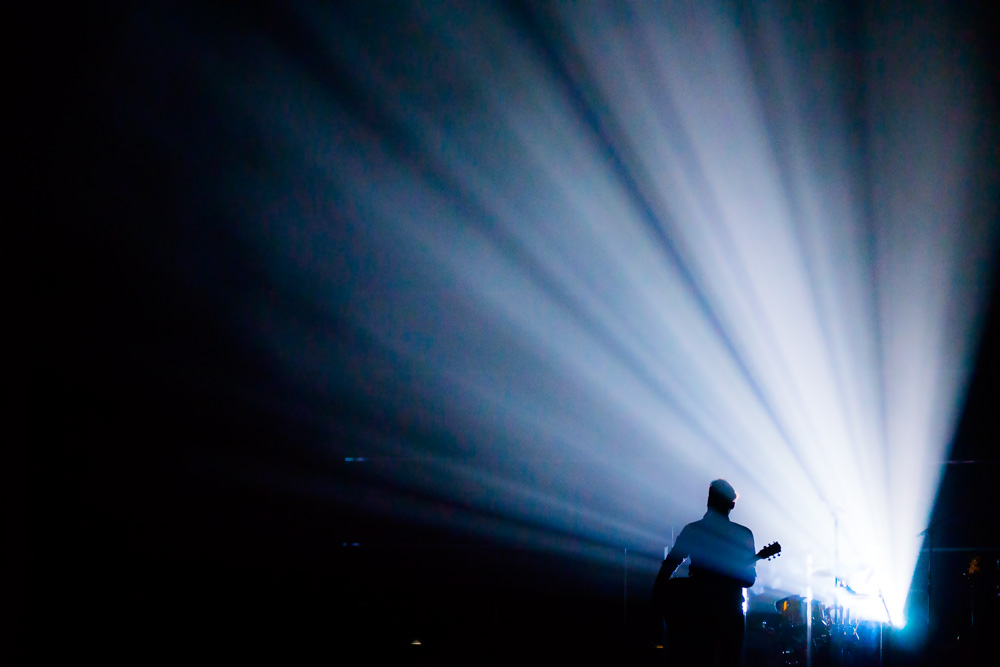 He touched upon his 2014 album Whispers with the song "Scare Away the Dark," and "27," as well as his 2015 album Whispers II, where all profits went to UNICEF UK, with his song "Travelling Alone."
While he didn't play my personal favourite track off of his newest album, he played 7 of the 10 songs on the album, including "If You Go," "Anywhere," "Everything," "Young as the Morning Old as the Sea," "Beautiful Birds," (regularly featuring Birdy), and "Home."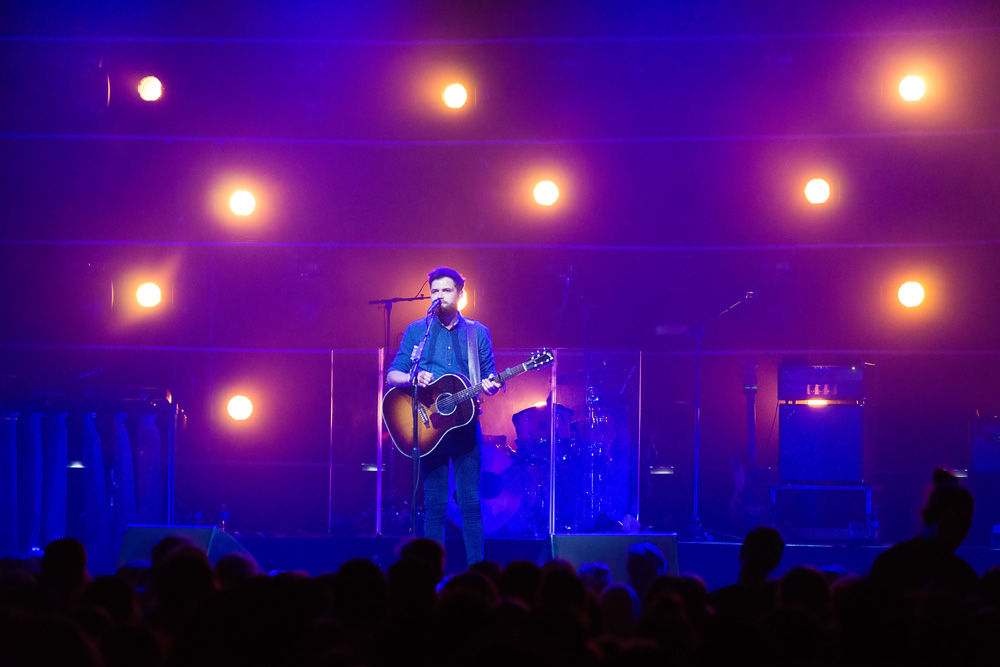 He gave one of the most beautiful and unique renditions of "The Sound of Silence" I have ever heard. I believe that both Simon & Garfunkel would be quite proud. He also covered Bill Withers' "Aint no Sunshine," a crowd favourite, with everyone singing along. Actually, everyone was singing along to all of the songs. Even the sound guys….which, to be honest, is even more impressive, as they are on tour with him and hear the same songs every night. Everyone clapped to the beat, sung when asked and stomped their feet to ensure that he would do an encore.
While it's true that concerts are meant for listening and appreciating music, this felt like much more than that.
Passenger spoke in between every song, letting us in on his life, sharing his personal thoughts and telling us stories behind songs like "Travelling Alone," (making every person in the room tear up). He became more than an "entertainer"– he became a real inspiration.
Busking on street corners in different cities and different countries, leaving his loved ones behind while he was younger, he would question, "Why the fuck am I doing this?" He assured everyone that it's normal to have those feelings, while working hard towards what they love to do. He didn't want there to be any confusion regarding his success either — "I didn't make the song to be famous, I just wanted to connect with people," he said, no different than any of his other songs, all of which are infused with his philosophy, realizations and epiphanies.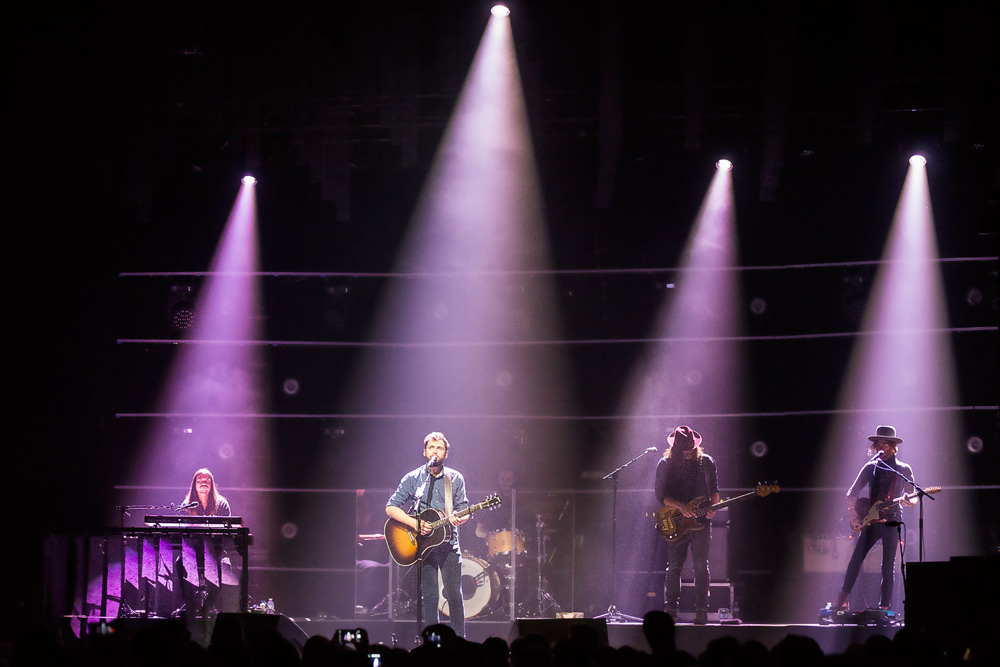 He was not shy with his thoughts on Montreal ; "I forget how fucking loud you get!" he exclaimed in joy, telling us, "You're fucking marvellous!!" He thanked Montreal for being one of the first sold out shows of his North American Tour and thanked the fans that were waiting outside from 4 pm.
"Montreal, you never disappoint- you are always so wonderful!"
Passenger's last words to us were to love each other and to help each other. We all poured out of the venue feeling inspired and emotional. The chaos that waited outside couldn't get any one of us down.
I went to my car, now fully submerged in snow, started to clean it off and hoped that it would be an easy escape from the parking spot.
It wasn't.
All of a sudden, three ladies, fellow concert-goers, came to my rescue. Big shout out to those ladies who helped me and pushed my car out of the spot and a very big thank you to Passenger for infecting us with his energy. Just like the blizzard outside, he took us all by storm.