Live Review: Dinosaur Jr. live at Montreal's Corona Theatre, March 9, 2017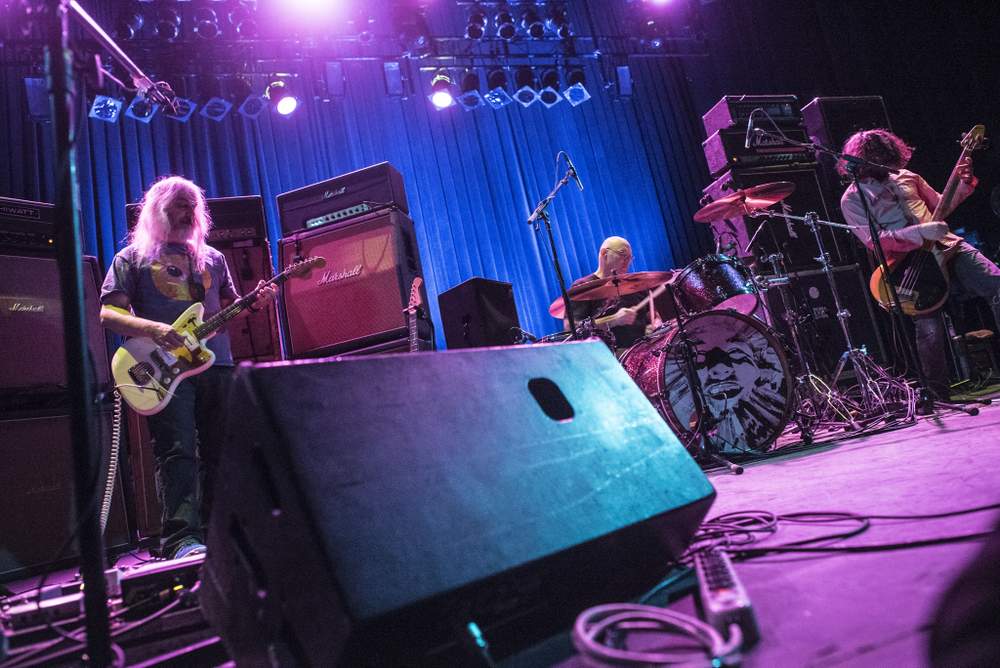 Dinosaur Jr. 
Corona Theatre
March 9, 2017
Seven years after their last Montreal show at Club Soda, Dinosaur Jr. roared back into town on Thursday night for a sold-out show at Corona Theatre, along with openers Public Access T.V. Touring behind their excellent new LP, Give a Glimpse of What Yer Not, J. Mascis, Lou Barlow and Murph delivered a career-spanning set of their patented buzz-rock, with plenty of room for Mascis to unleash his ear-splitting guitar pyrotechnics.
Unlike most 90's bands still touring today, Dinosaur Jr. has never succumbed to the trappings of a nostalgia act, simply regurgitating the past — the band played a half dozen tracks from their new album, which effortlessly slipped in between fan-favourites like "Freak Scene," and "Start Choppin'."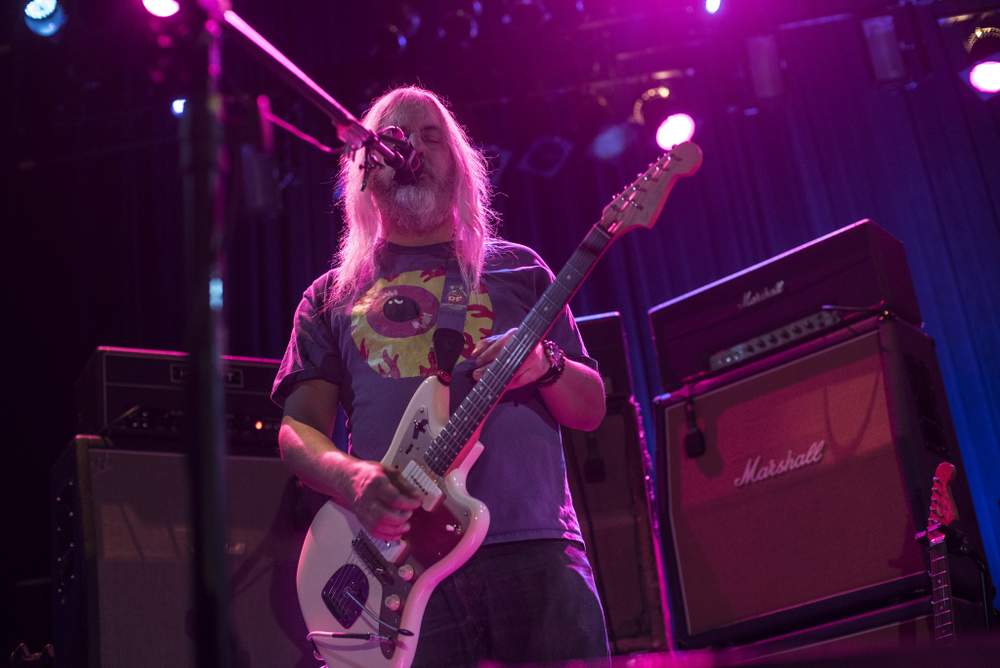 Never a very talkative frontman, Mascis mumbled a quick greeting early on, and then never addressed the crowd throughout the rest of the show, leaving that task to the human ball of energy Lou Barlow, who was a continuous whirl of movement throughout the band's 90-minute set. The sanctity of the original trio was even breached for a few songs by a second guitarist, who awkwardly attempted to enter the tight stage set-up next to drummer Murph, while simultaneously trying not to draw any attention to himself. It was a perfectly symbolic moment for a band that has never seemed entirely comfortable in the spotlight, even a solid three-plus decades into their career.
While at times Mascis' nearly endless guitar soloing verged dangerously-close to jam-band territory, at the core Dinosaur Jr. remain very much a punk band. That pure simplicity and lack of pretense shone through as the band methodically ran through tracks from every era of their discography with a Ramones-like efficiency, with only minor breaks for Mascis to adjust his tuning. Overall, it was another invigorating set by one of the most influential and unassumingly consistent bands in the history of underground rock.
Below you can check out photos from the night courtesy of Chelsea Gray, along with the band's setlist (via Last FM). For all upcoming tour dates visit dinosaurjr.com.
Dinosaur Jr.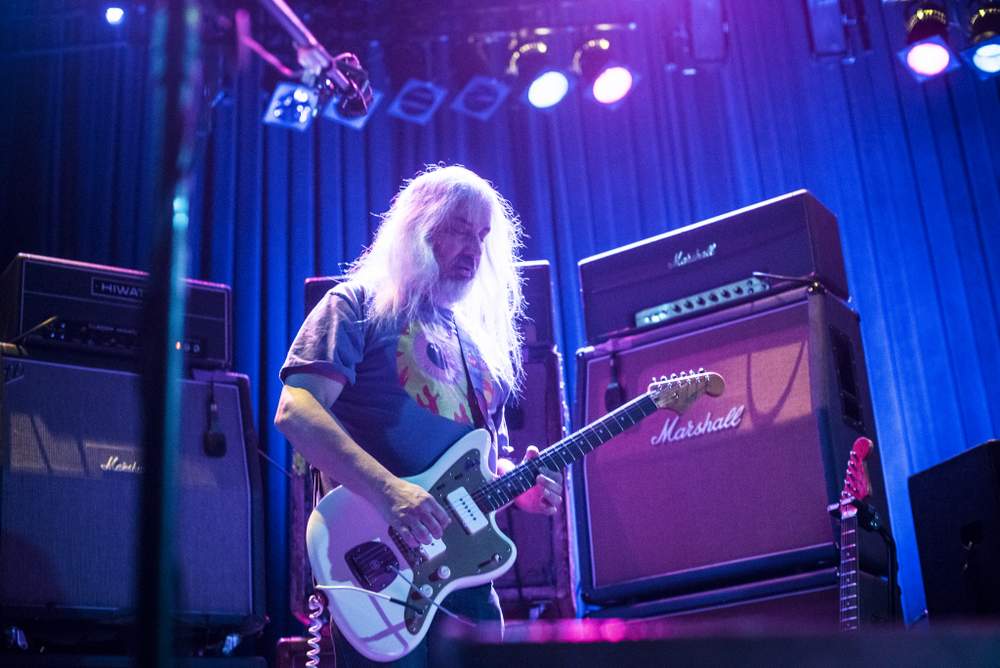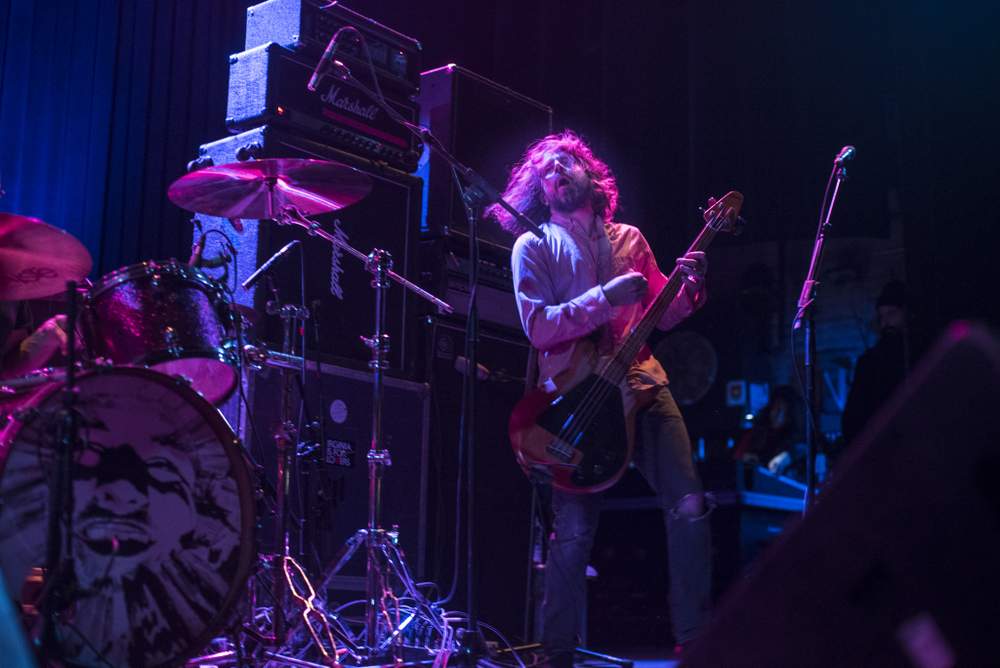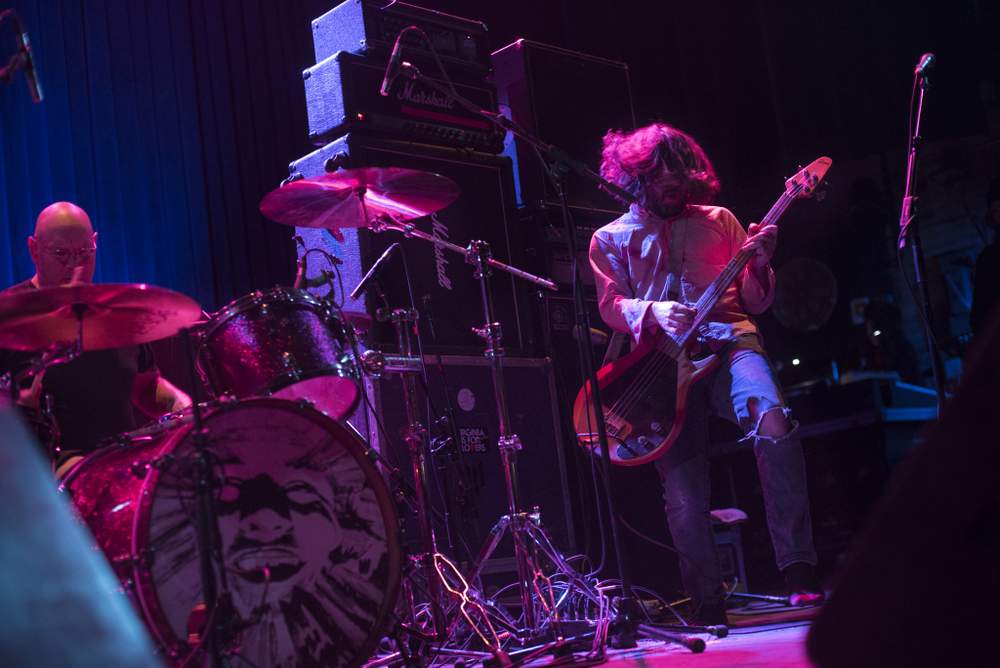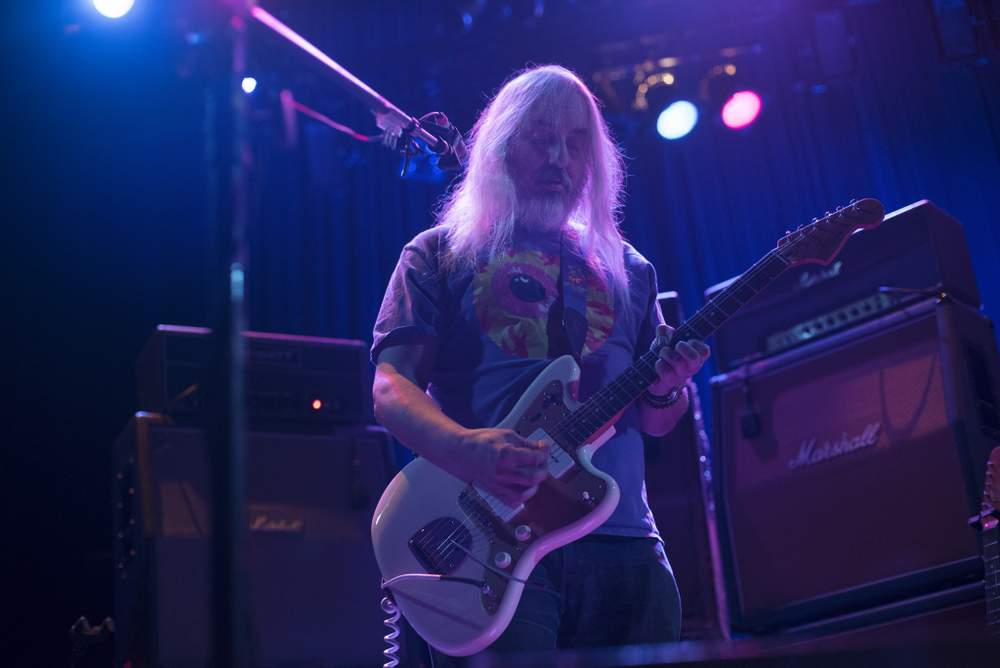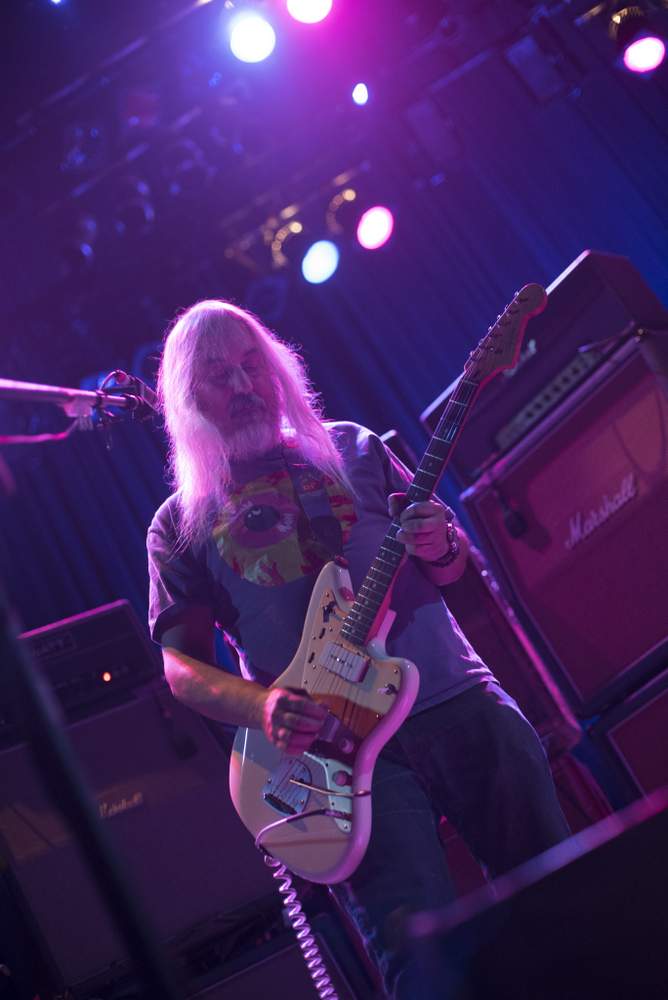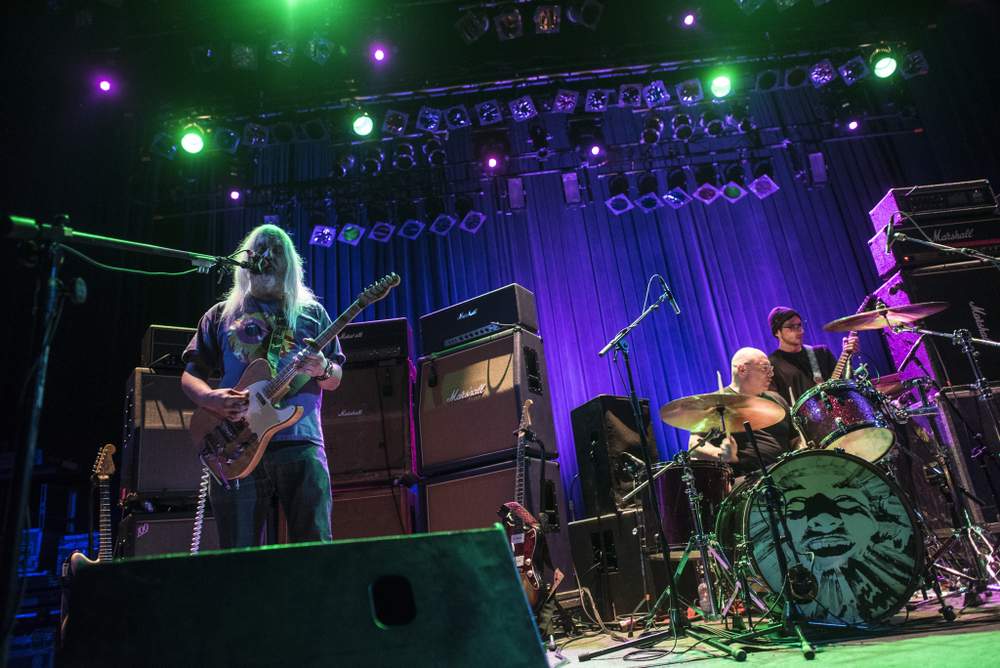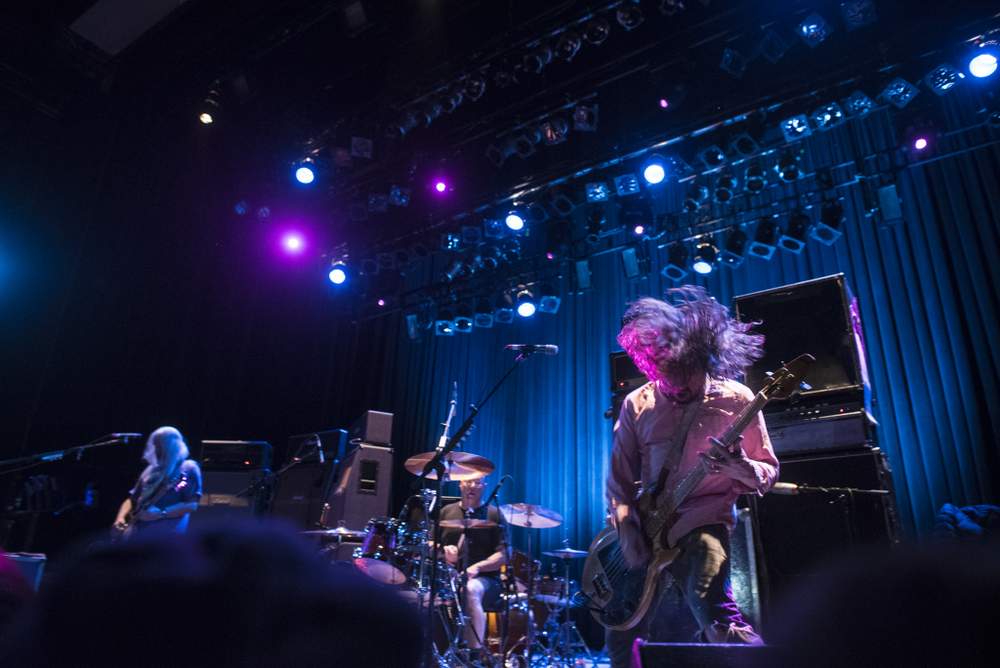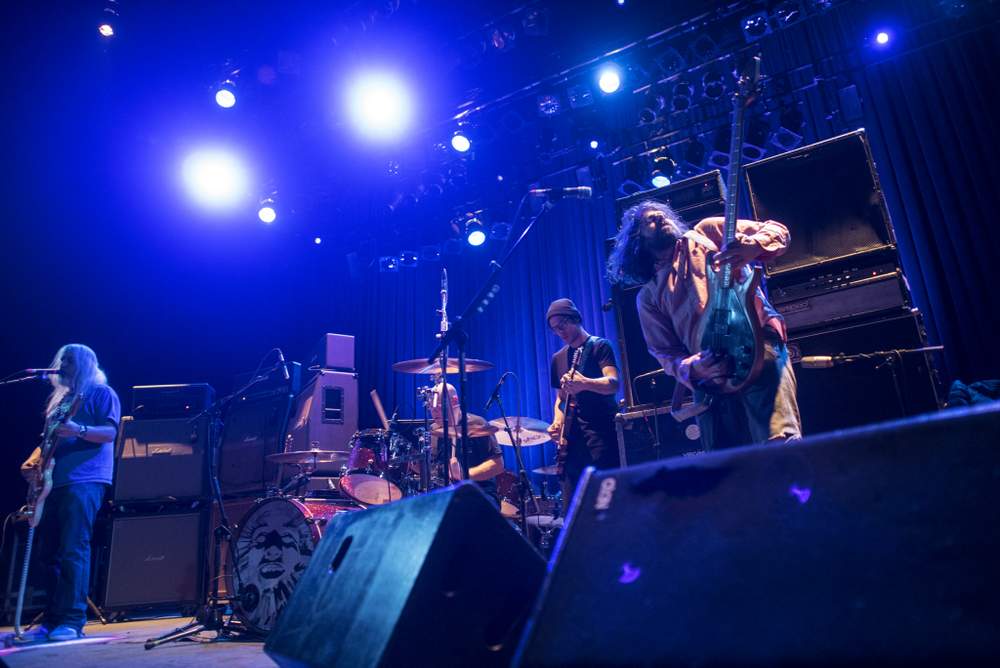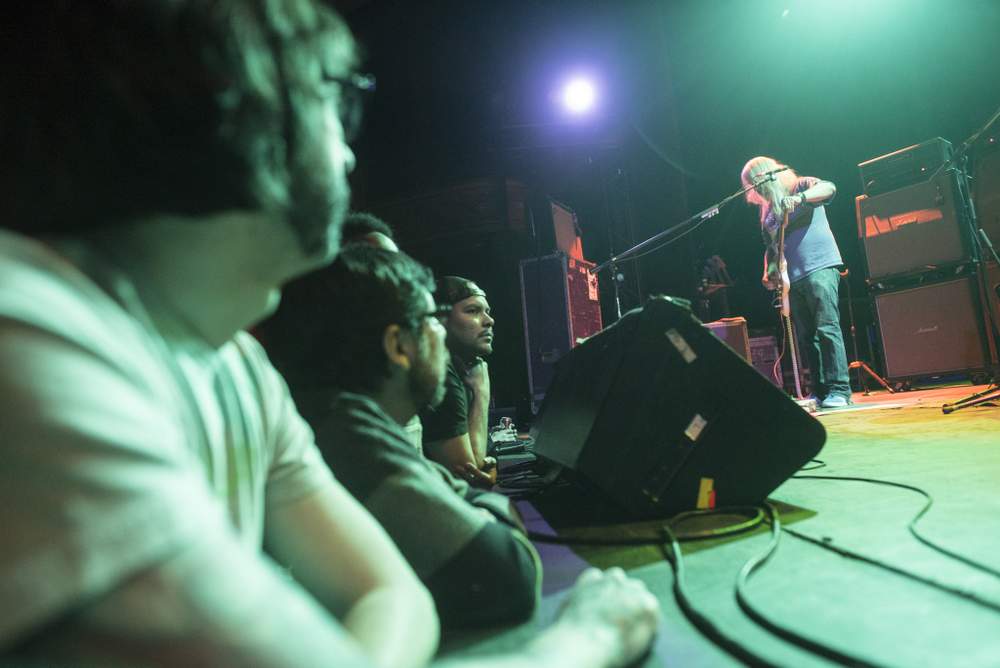 Public Access T.V.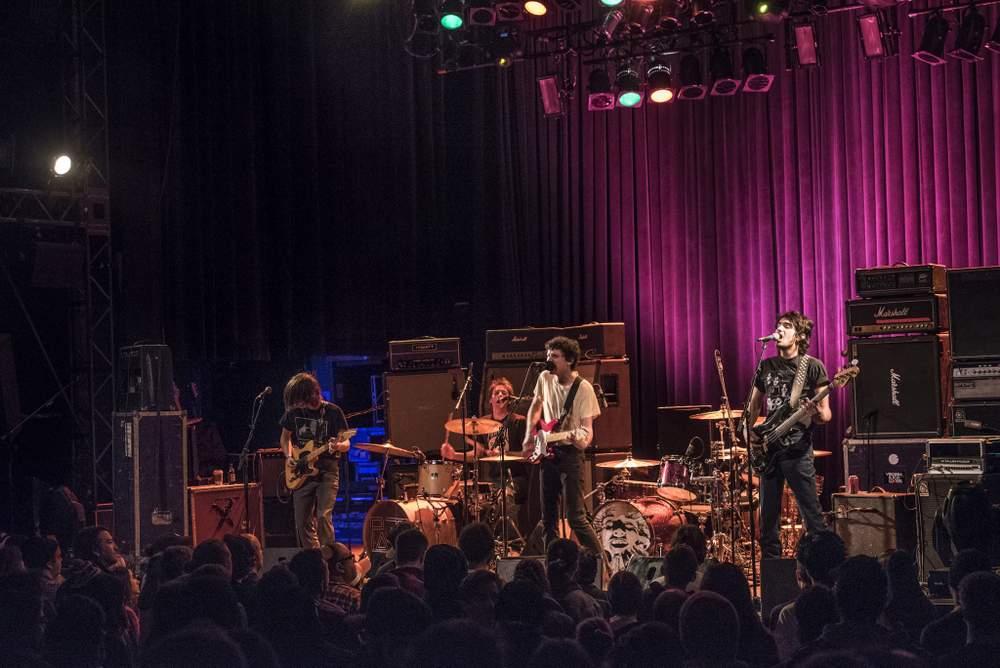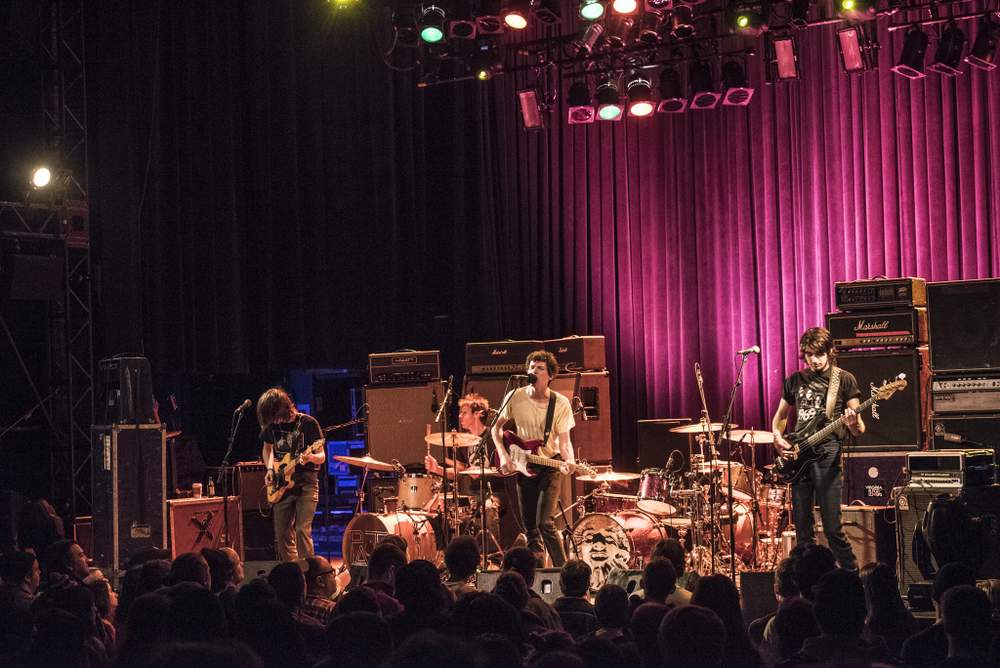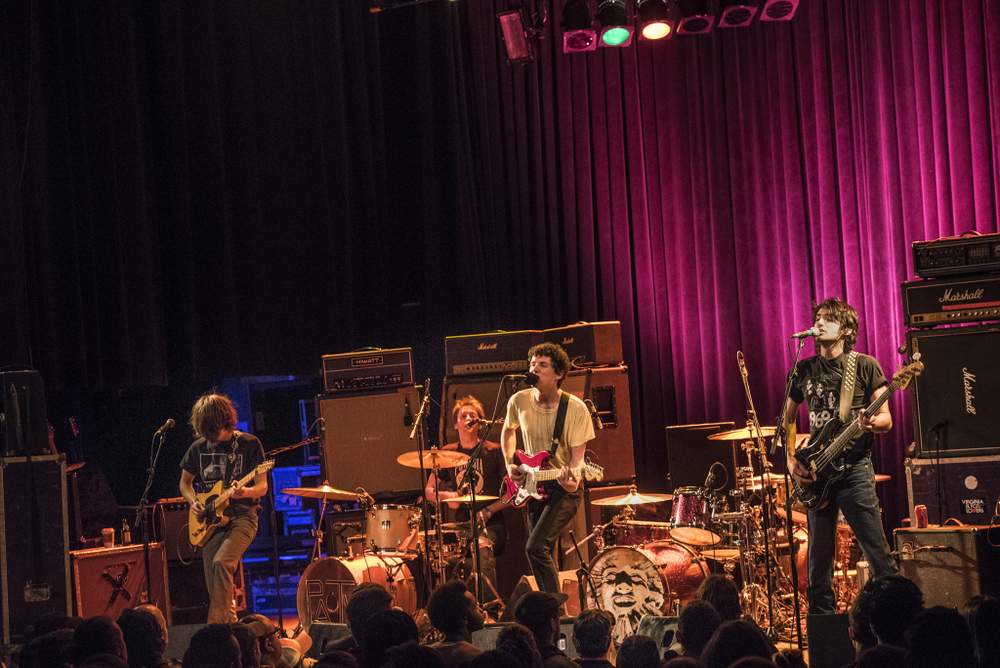 Dinosaur Jr. Setlist
The Lung
Goin Down
I Told Everyone
Love Is…
The Wagon
Watch the Corners
Pieces
Tiny
Feel the Pain
Knocked Around
Start Choppin
I Walk for Miles
Freak Scene
Forget the Swan
Encore:
Just Like Heaven (The Cure cover)
Sludgefeast