Live Review: Regina Spektor delivers a dreamy set at Montreal's Metropolis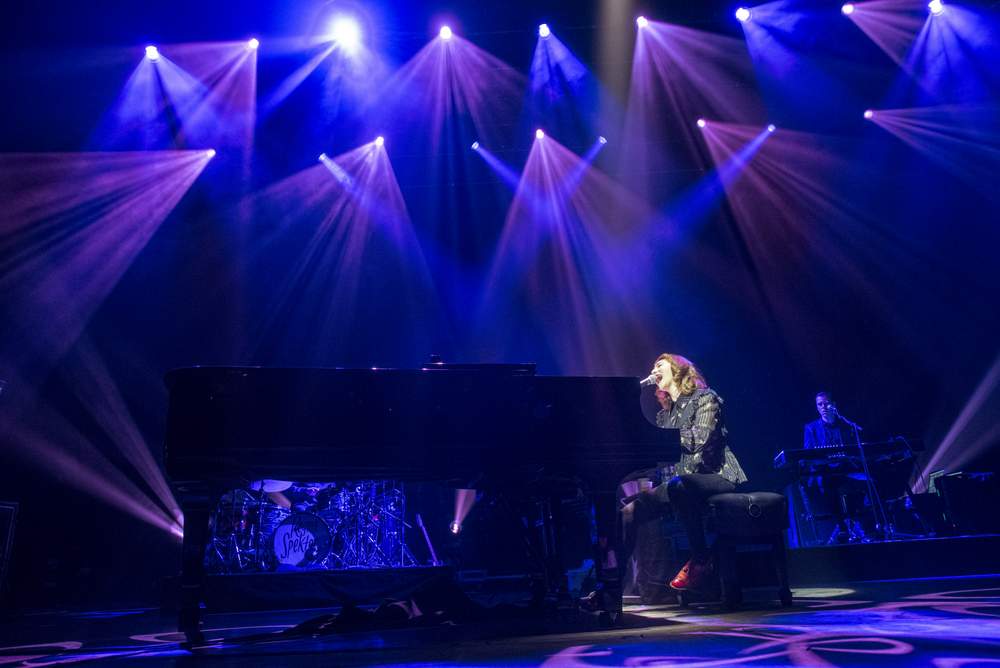 Regina Spektor
Metropolis
March 5, 2017
Review: Leora Shammas
Photos: Chelsea Gray
This past Sunday at the Metropolis, Regina Spektor kicked off her North American tour to support her new album, Remember Us to Life. Being the only Canadian stop booked in the 18 city tour, the venue was packed with loyal fans eagerly waiting for the start of the musical adventure that only Spektor can take them on. With her unforgettable lyrics coupled in hand with her remarkable musical composition, it would quickly become a night they would always remember.
While we impatiently waited for the concert to begin, I looked around and noticed people of all ages sitting around me. One stood out however; a 7-year-old girl who couldn't sit still with excitement. I looked over to her parents and we shared a nod. You know the nod. The "I-am-so-impressed-you-have-exposed-her-to-incredible-music" nod.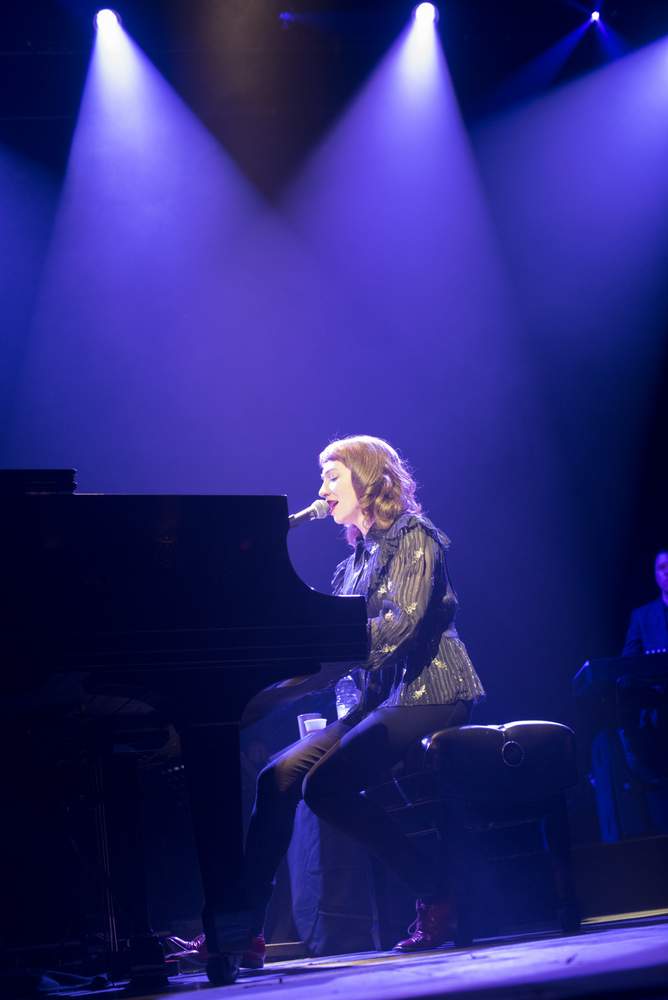 Hearing the crowd roar, I quickly turned around to see Regina Spektor walking onto the stage with her fellow musicians. There she was; all 5 feet of her, quirkily waving both hands by her sides as a greeting before she took her seat at the piano. She whispered "Merci" and "Bon soirée" in the microphone, wiped the sweat from her hands (which she did before every song), attempted to start, and then suddenly paused. She turned to the crowd and said softly, "Feels like one of those dreams, where you forget to wear pants… but I have mine on!" We all laughed and she started the concert with "On the Radio," a song from her fourth album; Begin to Hope. The crowd was clapping to the beat, already enthralled to be in her musical presence.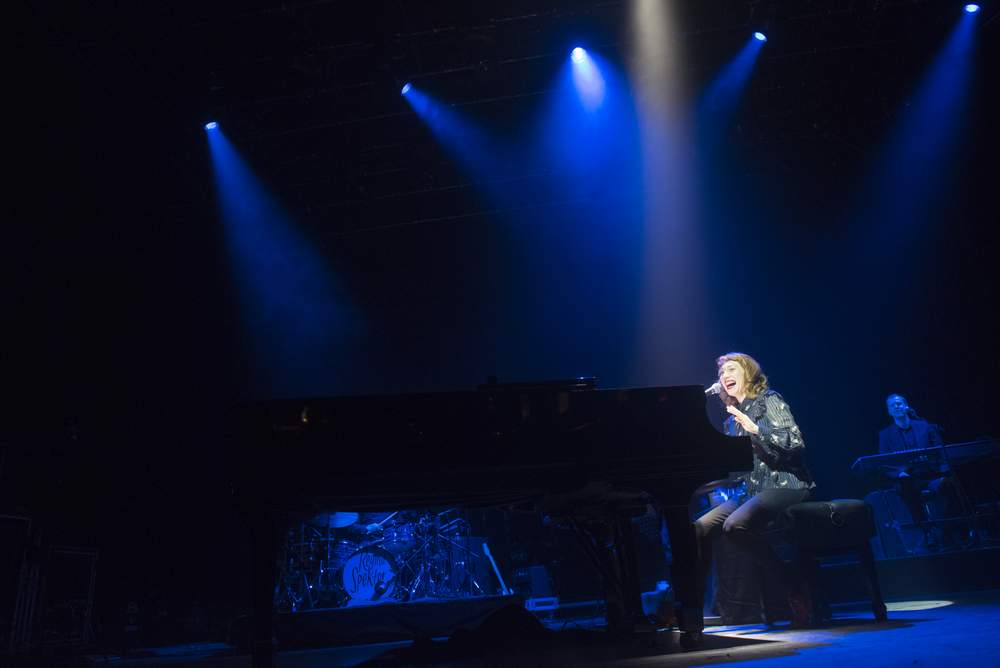 "Grand Hotel", a single off of her newest album, was next, followed by several more including "Older and Taller," "Bleeding Heart," "Tornadoland," "The Light," and "Small Bill$" All of them have underlying messages, whether political, religious and philosophical, with added attempts to answer some of the conundrums of everyday life. In between songs, she looked up to the crowd and exclaimed humbly, "I can't believe this is my job!" which was met with applause.
Out of the 11 songs from the new album, she triumphantly performed 9 of them, with the exception of "Black and White" and "Obsolete". The latter was on the set list — however, while she began to play it, she stopped herself and asked the crowd if it was okay to skip it. No one argued with her. In fact, she was met with questions from the crowd , including "Why are you so cute?!" to which she coyly and shyly responded, "I don't know how to answer that!" She replaced the song with one of the bonus tracks from the current album, "New Year."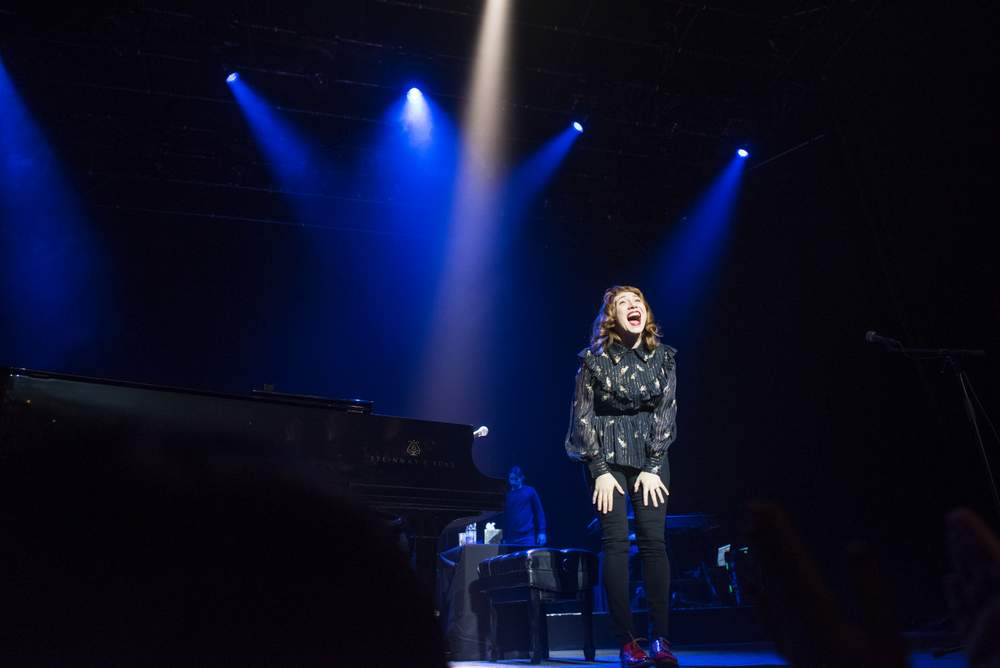 She shared her love for Chagall and was taken aback at the exhibition at the Montreal Museum of Fine Arts, urging all of us to go if we hadn't already. She stated, "I didn't know he made dolls! We should stop watching the news and make dolls," with a sly smile on her face. The entire crowd cheered, understanding the politics behind that statement.
"Après Moi," off of Begin to Hope was played next, which she partly sings in Russian and it became a real crowd pleaser (Fun fact: Peter Gabriel covered this song in 2010). She then spoke of a poet that she needed to recognize; Leonard Cohen.
While many artists cover "Halleluiah", she did not. Always being different and purposeful, she sang a beautiful rendition of his "Chelsea Hotel No. 2," bringing the crowd to their feet.
"You've Got Time", the theme song from Orange is the New Black followed ,and while the show has a large cult following, few know that the show's creator, Jenji Kohan, approached Regina Spektor to create the opening number.
She also made sure to satisfy her oldest fans, those following her since her humble beginnings, where she wrote, recorded and self-released her two first albums, and when she first debuted on a major label. With "Sailor Song," and "Ne Me Quitte Pas," the latter a twist on Jacques Brels' 1959 hit song of the same name, the fans cheered, hollered and hooted with appreciation. She also sang "Blue Lips" off of her fifth album, Far, officially singing at least one song from each of her albums.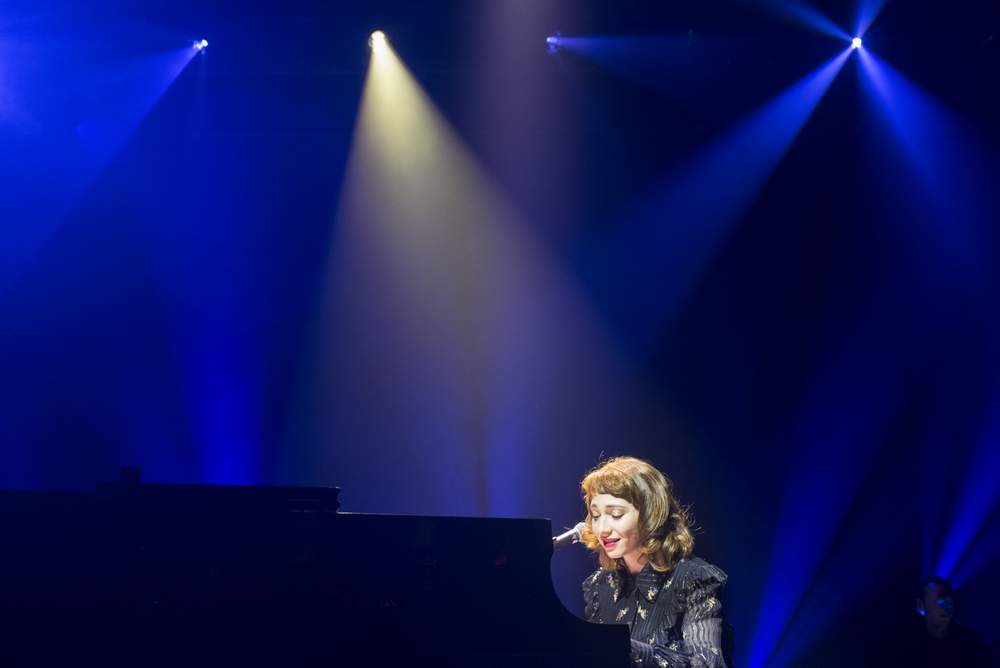 The set ended with "Us," a song from the 2004 album Soviet Kitsch. Everyone was on their feet applauding and cheering. She walked off stage; however, the fans knew it couldn't be the end.
It didn't take much coaxing to get her back on. She began her encore set with "The Visit," an apt choice as an appreciation song to her fans with the lyrics, "I'm so glad that you stopped by/And I will not ask you why/It's just good to see you/You always make me smile".
"Fidelity, " her most successful track to date, was next, followed by "Hotel Song," both from Begin to Hope. This is when I realized that not only is her voice exceptional because of the range and pitch that she can carry naturally, but because it sounds exactly as it does on recordings. She ended her encore set with "Samson," a cult favourite amongst her fans. Towards the end of the song, she went off key with her piano and laughed, saying "maybe this IS a nightmare," in reference to her opening statement. The crowd stepped up for her and continued singing, bringing her to tears. She continued the rest of the song and brought the rest of us to tears with her.
Watching Regina Spektor live was truly an experience in itself; her fingers were like ballerinas, lightly touching the black and white keys, while her body spoke to the piano in an intimate conversation, like best friends. It was art in itself. It may have felt like a nightmare to her, but it was a dream come true for those in the crowd.