Arcade Fire are playing Metropolis in March for Kanaval Kanpe (Coeur de Pirate added)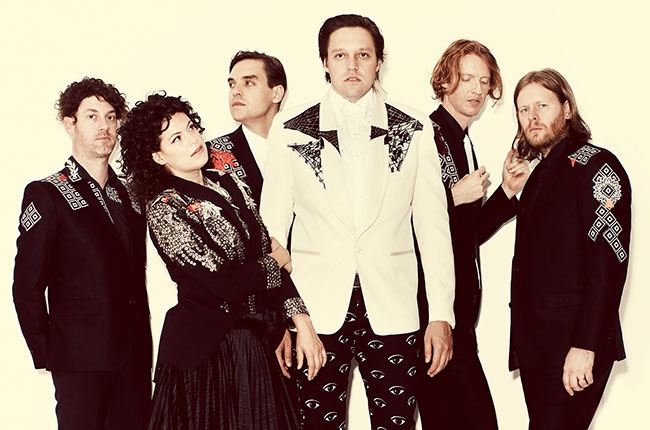 Time to shake off those winter blues — the 5th edition of Kanaval Kanpe is set to heat up Metropolis on March 15, headlined by the first local Arcade Fire show in nearly three years.
This year the annual Haitian relief fundraiser (co-founded by Arcade Fire's Régine Chassagne) also features Coeur de Pirate, New York-based Haitian singer Beaubrun, Gardy Fury, rapper Fwonte, Rara Soley, Diolkidi, Ti-Will and Jean-Nazaire Baptiste, DJ Debby Friday, Haitian singer Tito Maréchal, Blues Créole, with more announcements coming soon.
The event will be hosted by former Saturday Night Live cast member Jason Sudeikis, along with Quebec personality Anne-Marie Withenshaw.
Last year's Kanaval Kanpe at S.A.T. featured David Byrne, actor Rainn Wilson, The Preservation Hall Jazz Band, Saul Williams and more.
With the new Arcade Fire album reportedly in the can, hopefully the band will debut some new songs during their set.
Tickets are $65 plus fees and are on-sale today (February 15) at noon via evenko.ca.