Montreal Sketchfest dispatch # 1 (Steph Tolev, Palcoholics, Weaker Vessels)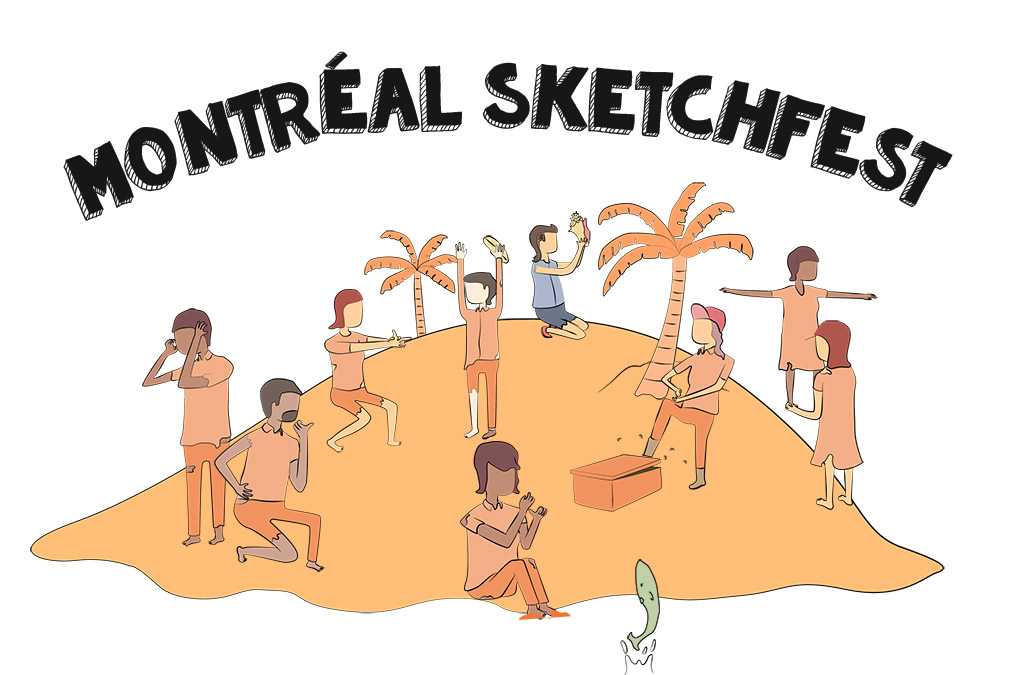 With the Montreal Sketchfest well underway, and my need to get started on seeing some shows, I bought my fest pass and set out to park my butt the whole Saturday night at Theatre Ste Catherine, starting with the 7pm show and ending the night with the weekly Joketown Showcase & Competition at 11pm.
Hosted by Ellie Macdonald, this local from NS wielded her standup experience by locking in on poor souls in the crowd and returning to them for the rest of the showcase—from my hangover cures, to another dude with his hemorrhoid surgery. Funny repartee. She sure knows how to make us civilians feel special.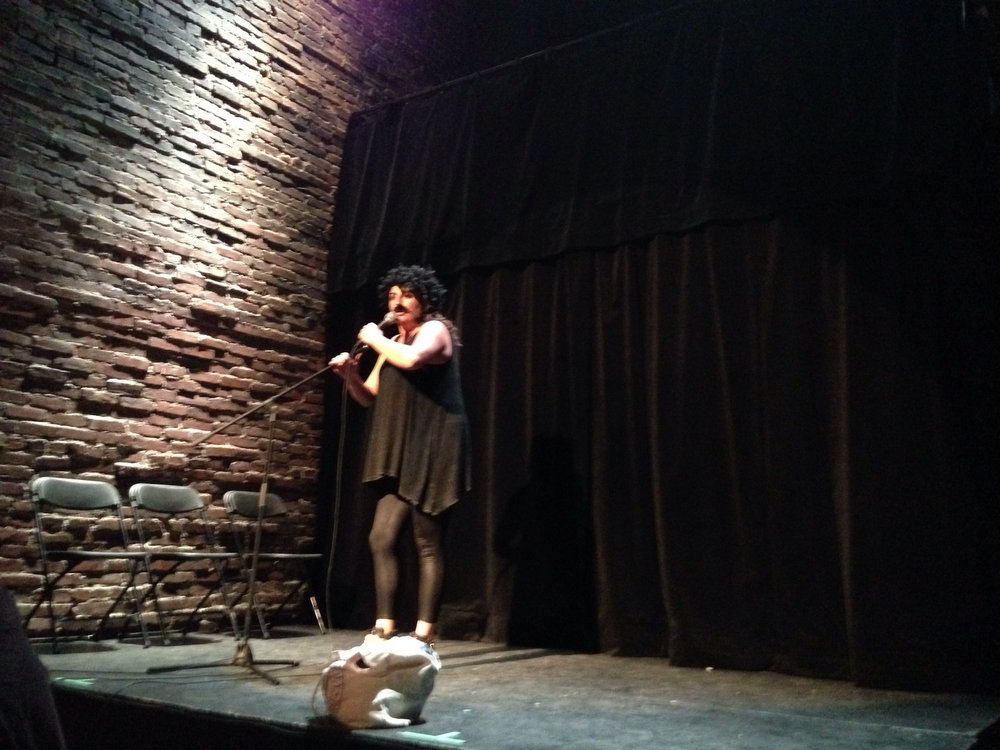 Comedian Steph Tolev from Ladystache took the stage next, and set some wigs in a canvas bag beside her. While in standup mode, anyone of us could walk up and offer up any wig, which would give her inspiration to launch into a new character. After warming up to the idea of interrupting, the wigs came in and broke up the standup routine nicely. One moment it's her recounting being Bulgarian and getting a brazilian, and next she has a chestnut coloured wig and is eating chocolate pudding while chastising an unseen defendant. Boom, she's Fudge Judy. Her debut comedy album, Hot N' Hungry, is out now.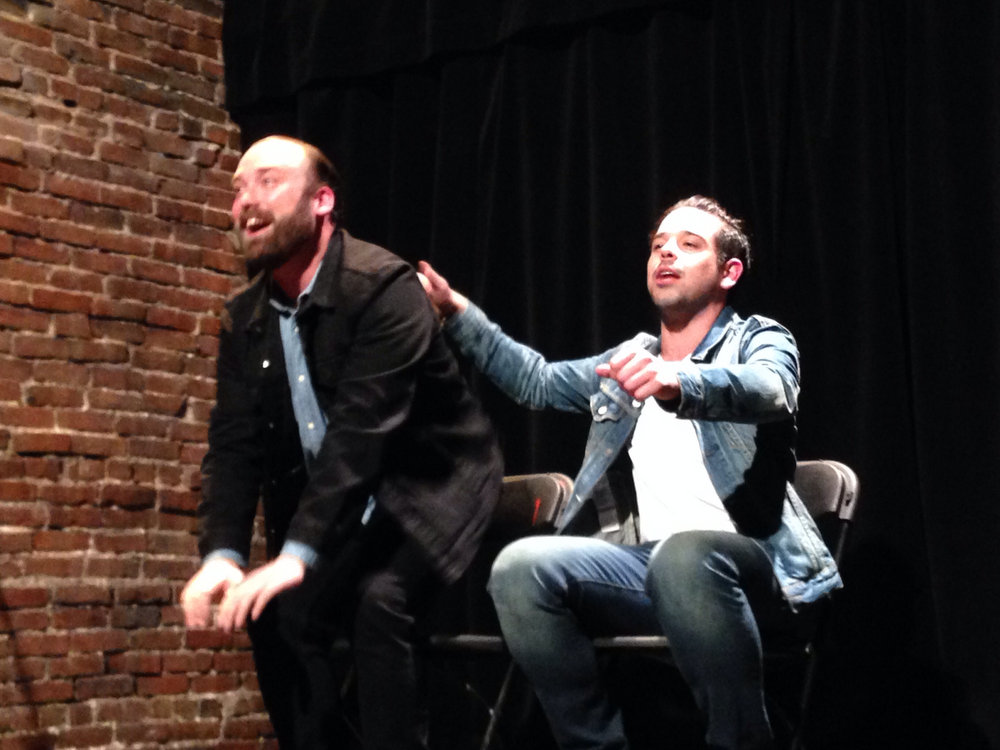 Next came TO badbois Palcoholics. They're pals. And alcoholics. Or they're addicted to being pals. Make of it what you will. They're back at the fest to kick down our doors rock n' roll style, blurring the lines between sketch & improv on the spot, delivered with no signs of ever slowing down. Often you think these guys love messing with each other just to see how their pal will respond, like when a mayor addresses minor municipal problems no one asked for at the town hall meeting while deflecting the bigger spider-infestation problem, as denounced by nearly all present, all shouted by Matt Nadeau towards the stage from various seats in the audience.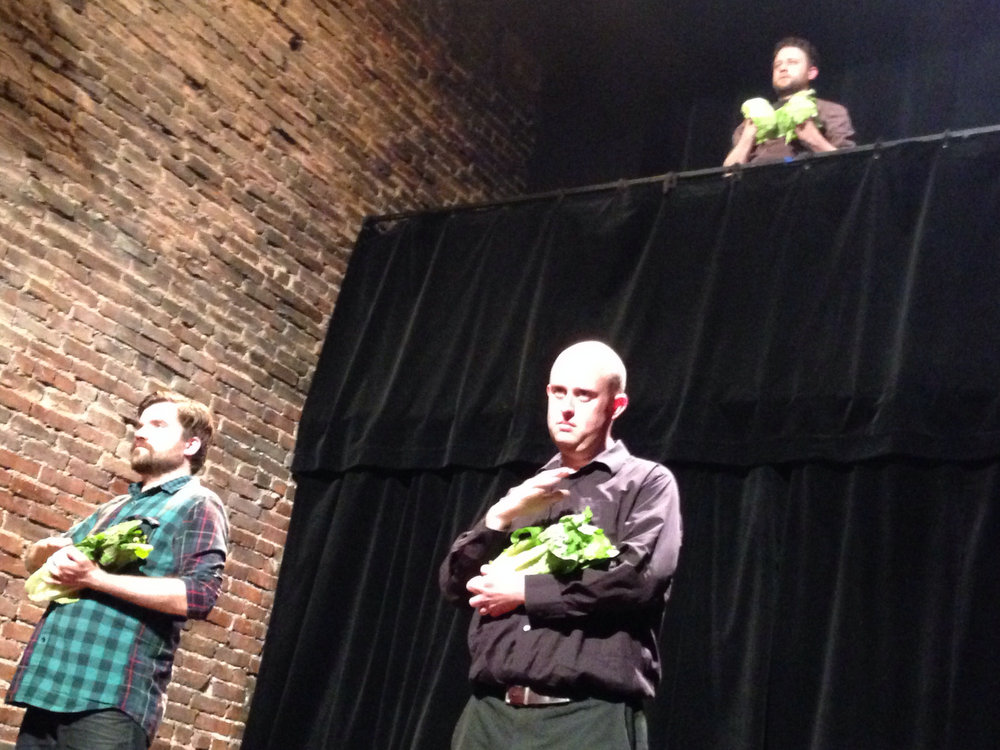 Weaker Vessels, TO's favourite sketch troupe of the moment, were the headliners of the showcase. Intelligent enough to hit sensitive matters in the face with a funny bag weighed by absurdity. No joke, this troupe is tight. Even without teammate Nadine Djouri that night, the crowd was in stitches, never thinking they'd see usually good-natured comedic filmmaker Rob Reiner lose his shit over recent criticism of his latest movie (which happens to be intentionally unfunny), and be showered in hand-torn romaine lettuce at the end of the set.
If you thought I was going to leave after that and miss the fanfare that is the Holy Fuck Comedy hour and then not find out who won Joketown, wrong. Swipe right. More to come from the night soon.
Montreal Sketchfest runs through May 14. For the complete schedule and tickets, visit montrealsketchfest.com. You can follow Xavier on Twitter.