NOFX announce band autobiography 'NOFX: The Hepatitis Bathtub and Other Stories'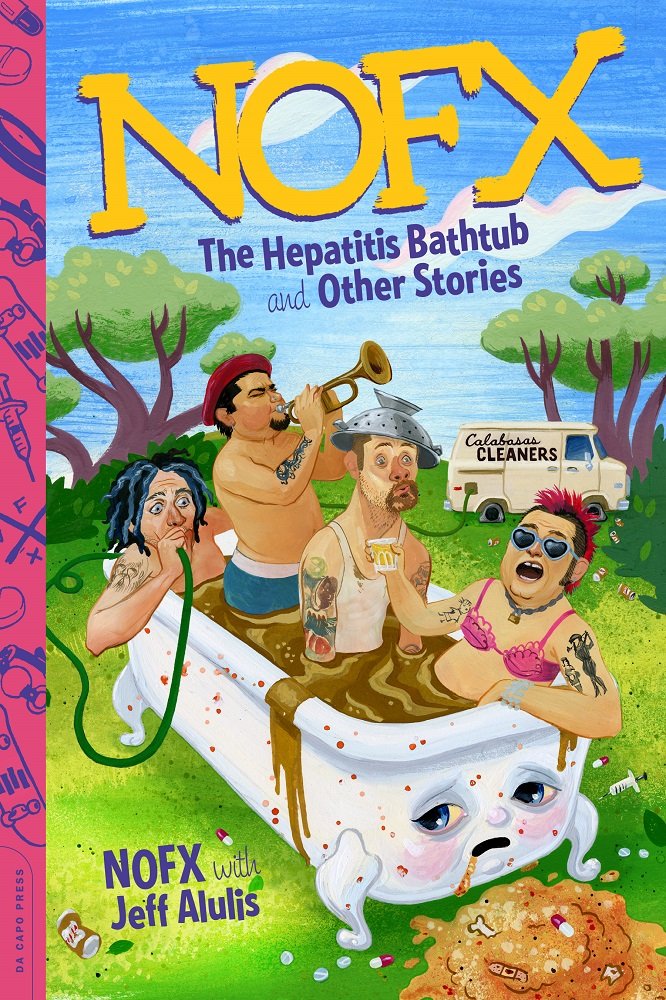 After two seasons of their own reality-TV show, NOFX are set to release a book about the history of the band this April. NOFX: The Hepatitis Bathtub and Other Stories is listed as being written by the band, including two former members, along with Jeff Alulis, who also worked on the NOFX: Backstage Passport series. The book is due April 12, 2016 via Da Capo Press. Pre-orders are up now.
Below is the full summary of the book from the Amazon posting:
NOFX: The Hepatitis Bathtub and Other Stories is the first tell-all autobiography from one of the world's most influential and controversial punk bands. Alongside hilarious anecdotes about pranks and drunkenness and teenage failures—featuring the trademark NOFX sense of humor—the book also shares the ugliness and horror the band members experienced on the road to becoming DIY millionaires. Fans and non-fans alike will be shocked by stories of murder, suicide, addiction, counterfeiting, riots, bondage, terminal illness, the Yakuza, and pee…lots and lots of pee. Told by each of the band members (and two former members), NOFX looks back at more than thirty years of comedy, tragedy, and completely inexplicable success.
NOFX will return to Montebello, Quebec's Rockfest this June, where the band are set to perform their 1994 fan-favourite Punk in Drublic in its entirety. Fat Mike will also reprise his creepy alter-ego Cokie the Clown for a solo set at the festival's side-stage. Tickets are available here.