OFF-JFL review: Rhys Darby's "I'm a Fighter Jet!"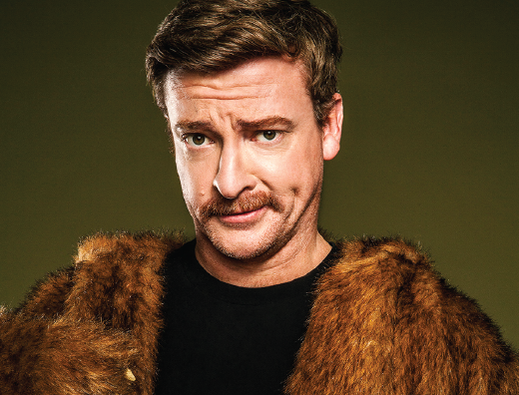 Rhys Darby is best known in North America for the character of Murray Hewitt, the lovably inept band manager on the short-lived Flight of the Concords HBO series. However, the New Zealand comedian is a true multi-disciplinary superstar back home, with a long list of television and film appearances, and a stand-up career that includes the platinum-selling Imagine That! special.
Much like Canadians, many Kiwis have a bit of an inferiority complex, which infuses Darby's new show, I'm a Fighter Jet! Named after his stint in the NZ army, where due to budget restrictions, trainees had to fire imaginary bullets at each other, and yes, pretended to be fighter jets engaged in battle, Darby's show is a hilarious peek into his adventurous life.
Darby has a knack for telling stories to maximum effect, running across the tiny floor space at the intimate Mainline Theatre to demonstrate his fighter jet exercises, and incorporating the best sound effects outside of a Police Academy movie to illustrate his streams of imaginary bullet fire. Darby moves from his past army experiences to his current life as a husband and father of two, which poses its own set of challenges, and brings along its own correspondingly amazing stories.
Darby is a truly consummate performer, and it's a total treat to be able to catch him in such an intimate venue, where he gets the opportunity to really incorporate the crowd into the show. This was by far the hardest I've laughed at any festival show this year, and at midnight on a weekday to boot. Lie, cheat, steal (or simply buy a ticket), but do not miss Darby's remaining shows this week.
Rhys Darby performs at The Mainline Theatre (3997 St. Laurent) on July 24-25. For tickets, head to the  Just for Laughs website.