Primus & The Chocolate Factory with The Fungi Ensemble at Metropolis (review & photos)
Primus
Metropolis
July 15, 2015
Primus has always been a delightfully quirky band, from their signature bass-slapping brand of alt-metal, to their nonsensical album titles, including Sailing the Seas of Cheese and Pork Soda. With that in mind, their move to record a full cover album of the soundtrack to 1971's Willy Wonka & the Chocolate Factory may not seem that out-of-character for the band, consisting of vocalist / bass maestro Les Calypool, guitarist (and Quebec native) Larry "Ler" LaLonde, and drummer Tim "Herb" Alexander. Still, Primus & the Chocolate Factory with the Fungi Ensemble seemed like an excessive throw-away upon its release; a fun indulgence for the band perhaps, but a fairly unnecessary addition to their solid catalogue.
Any of those lingering doubts about the album were immediately dispelled when the band began their second of two sets in Montreal, with a curtain rising to reveal a stage adorned with giant inflatable mushrooms and oversized candy, centered around a screen playing the opening to the 1971 film, with Claypool dressed as none other than Wonka himself.
For the next hour, the band played the film's songs chronologically, adapting them into creepy psychedelic lullabies, complete with numerous appearances of full-size, squatting Oompa Loompa dancers. Rounded out by the Fungi Ensemble players, the band were completely timed-in to the film behind them, which was stretched, reversed, and torn apart in time to the band's re-worked versions of instantly-recognizable songs including "Pure Imagination."
With a concept that initially seemed like a stoner idea run rampant, Primus' take on the film's soundtrack is a totally mesmerizing production, put on by a band that obviously have a true love for the material.
Prior to the Wonka set, the band ran through a 60-minute set of hits, including Jerry Was a Race Car Driver and My Name is Mud, performing in near darkness in front of the curtained-off stage. Like The Wizard of Oz suddenly transforming from black & white to colour, it only made the transition to the ensuing Wonka madness that much more striking.
Below you can check out photos from both Primus sets, courtesy of Vitor Munhoz. For more info, visit primusville.com.
Primus Set 1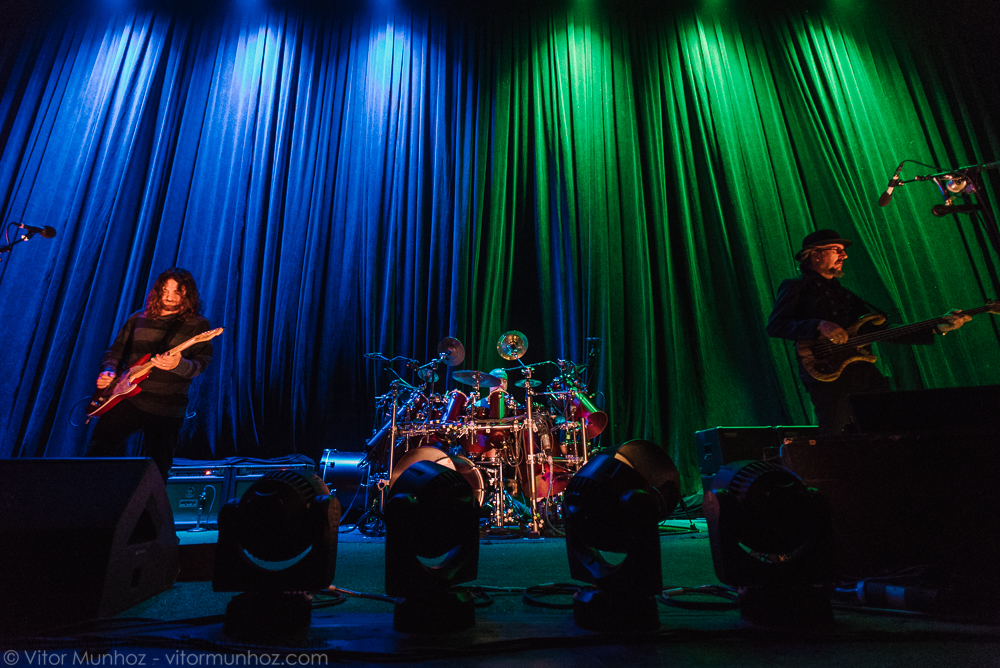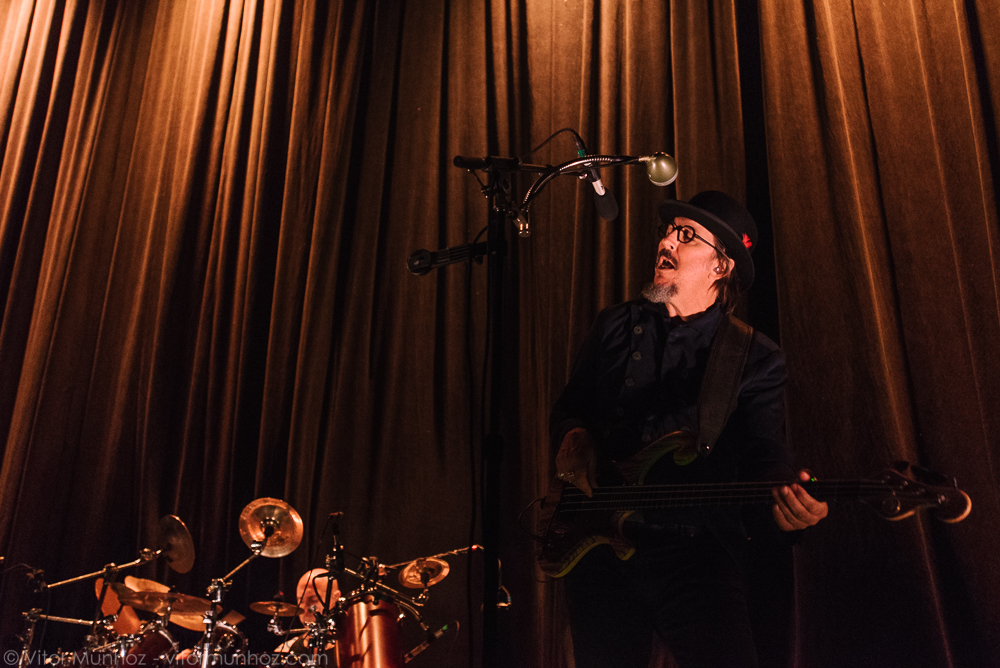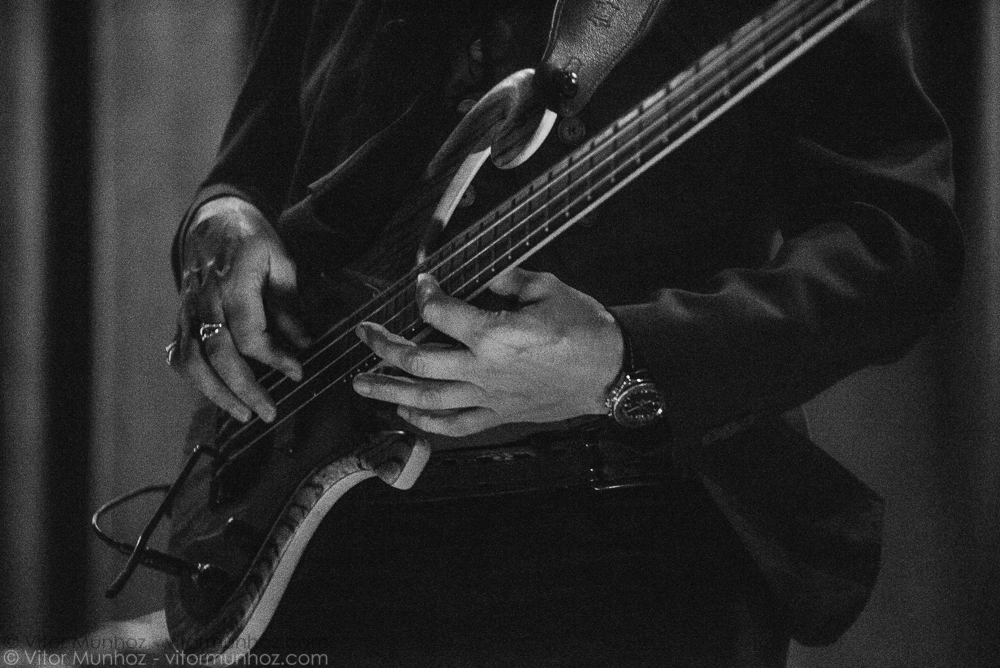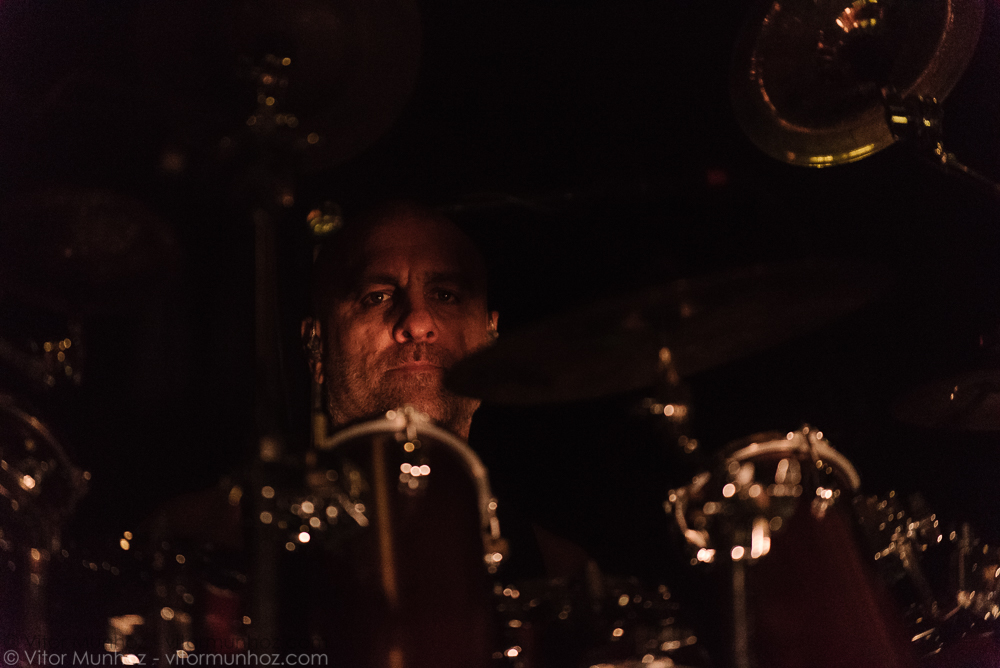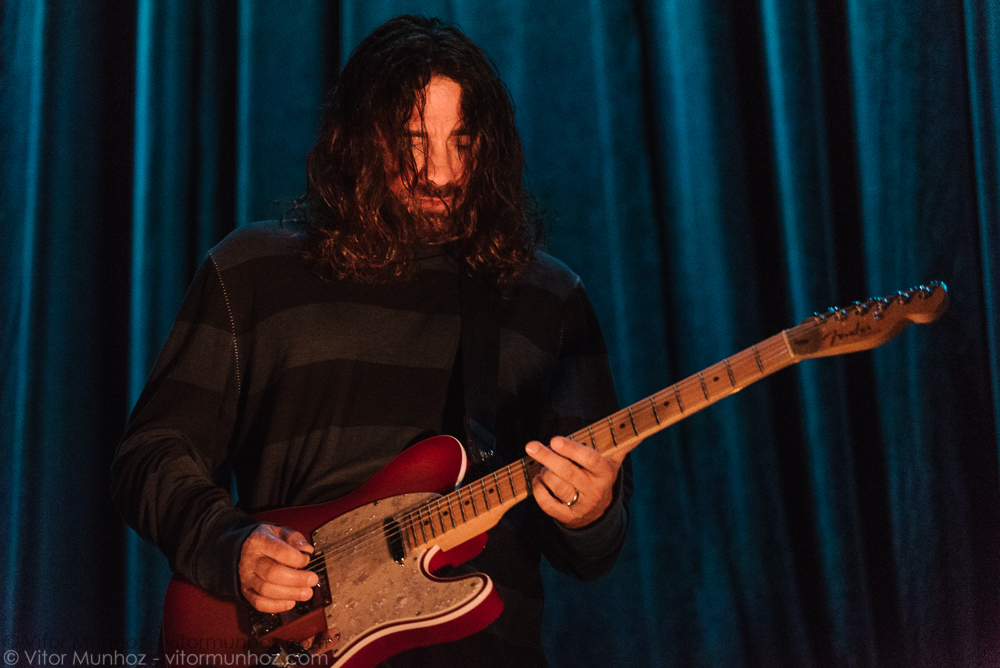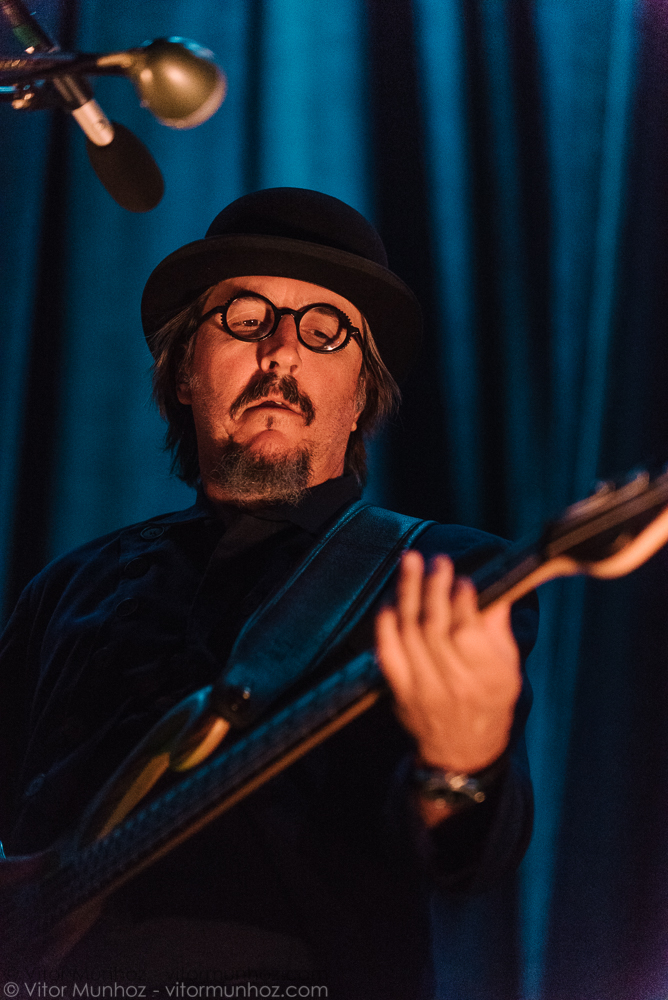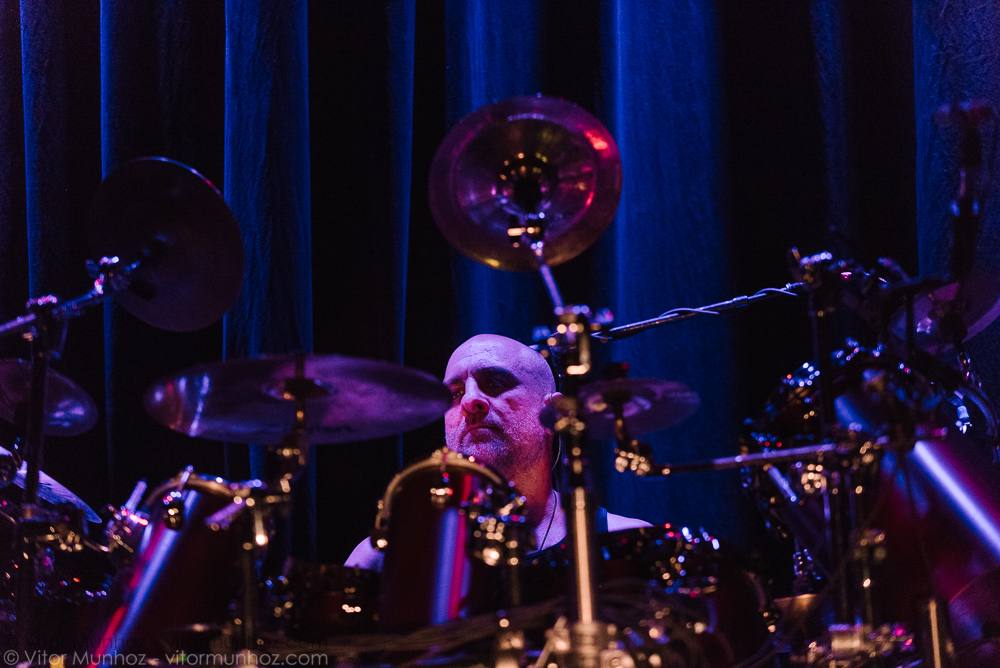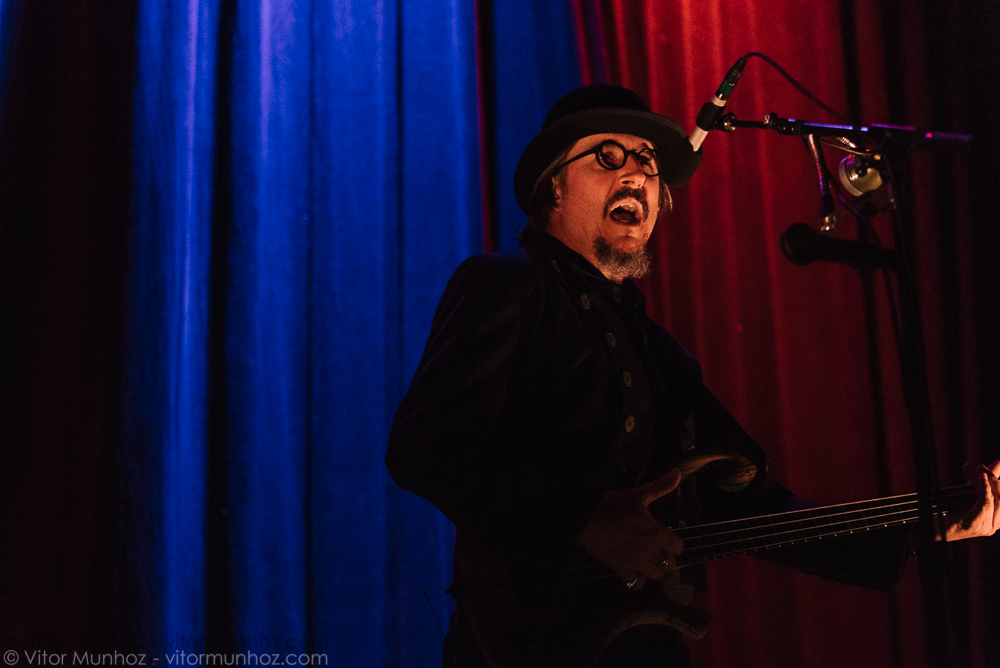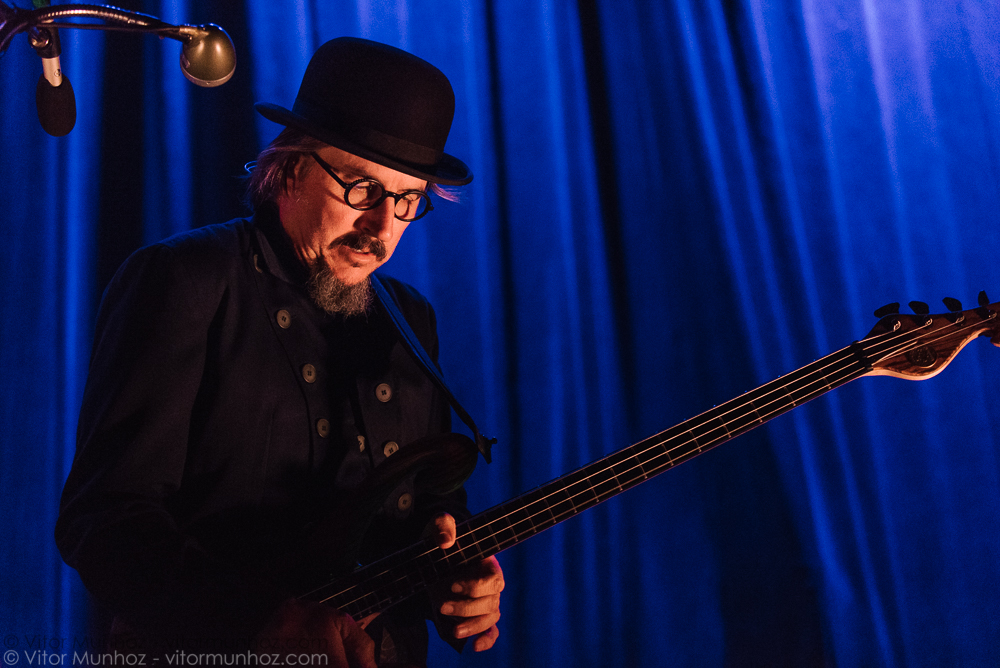 Primus & The Chocolate Factory with The Fungi Ensemble