[Closed] Contest! Win a pair of tickets to see The Nasty Show at Just for Laughs July 17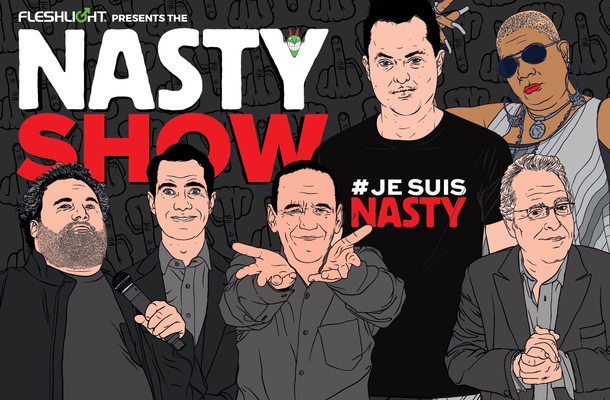 The Nasty Show is always one of the biggest draws at Just for Laughs, because it allows comedians to truly let loose, without worrying about offending the delicate sensibilities of a JFL Gala crowd. This year features the debut of Quebec comedian Mike Ward as host, leading a stellar lineup including Gilbert Gottfried (!), Artie Lange, Jimmy Carr, Mike Wilmot, Luenell, and more. We spoke to Mike Ward about taking over the reigns of The Nasty Show; you can check out the interview here.
We have a pair of tickets up for grabs for the 9:30 pm Nasty Show on July 17 at Metropolis, courtesy of Just for Laughs!
To enter for a chance to win a pair of tickets to the show:
1. Follow us on Facebook.
2. Tag a friend in the comments for this post. You can also comment directly via the embedded post below.
We will pick a winner at random on Friday, July 17. Good luck! In the meantime, check out some videos of this year's Nasty Show performers below.