Bad Feeling Magazine Podcast #11 with Alex Levine & Alex Rosamilia (The Gaslight Anthem)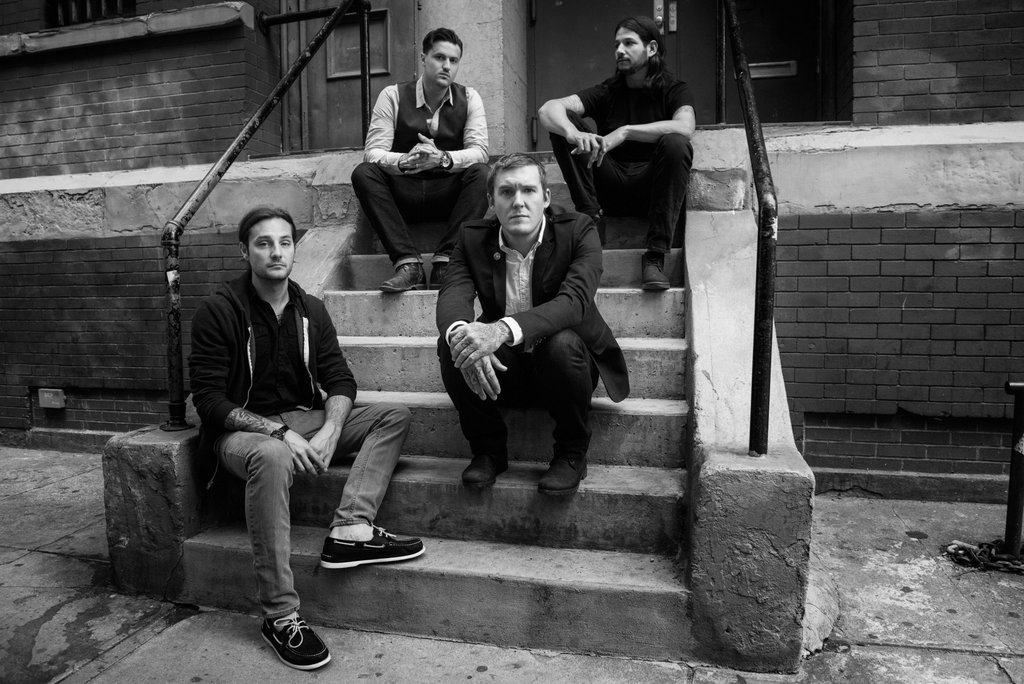 New Jersey's The Gaslight Anthem are best known for their sweeping blue-collar rock anthems, songs that channel the angst of classic punk with the melancholic drive of The Boss. The band's new album, Get Hurt, eschews much of that sound, aiming for a darker, heavier mood, while pushing the band in a number of new musical directions. In many ways, this is the band's Sandinista! record, The Clash's infamous 1980 triple-LP that divided fans with it's sprawling ambition and focus on dance rhythms.
We caught up with the band's bassist Alex Levine and  guitarist Alex Rosamilia in Montreal recently, to discuss NJ punk houses, learning how to be a band from Against Me!, and how the songs on Get Hurt came about. You can view our photos from the Montreal show here.
Alex Levine is also set to launch his new classic barbershop-inspired clothing line, Tiger Cuts, later this month. You can get details on that over at www.tiger-cuts.com.
You can listen to our interview with the two Alex's via the embedded media player below, or right-click and "save as" here: Episode #11 – Alex Levine & Alex Rosamilia (The Gaslight Anthem).