Black Lips headlined a wild show with King Khan & BBQ Show and Chocolat (Photos)
Black Lips
King Khan & BBQ Show
Chocolat
September 26, 2014 @ Club Soda
All photos courtesy of www.jasonhughesphoto.com
Atlanta's self-proclaimed "flower punks" Black Lips returned to Montreal on Friday night, headlining a stacked bill at Club Soda. The band were just here back in April, but this time they brought along their fellow Almighty Defenders cohorts, Montreal's own King Khan & BBQ Show, offering up a double-dose of back-to basics rock n' roll.
This was a typical Black Lips set, in that it was basically as close to controlled chaos as possible. The night featured a non-stop flood of stage-divers, with vocalist / bassist Jared Swilley having to subtly knock one in the head with his bass at one point, just to get the attention-starved kid off the stage.
King Khan & BBQ Show received a crazed response for their support slot, with Khan strutting around the stage in his flowering cape and wrestling shorts, and BBQ holding down both guitar and drums while belting out the duo's soulful hybrid of punk and R'n'B.
The encore saw both bands on-stage together for a few numbers from their Almighty Defenders side-project, a rare live set from a band that has unfortunately remained little more than a studio project until this tour.
Black Lips and King Khan & BBQ Show have a few dates left together over the coming week. Those who dug openers Chocolat (or those who missed them, myself included) will have another chance to catch the local garage revivalists when they launch their new LP at La Vitrola on October 23. Advance tickets for that are available here.  Pictures of all bands are below.
Chocolat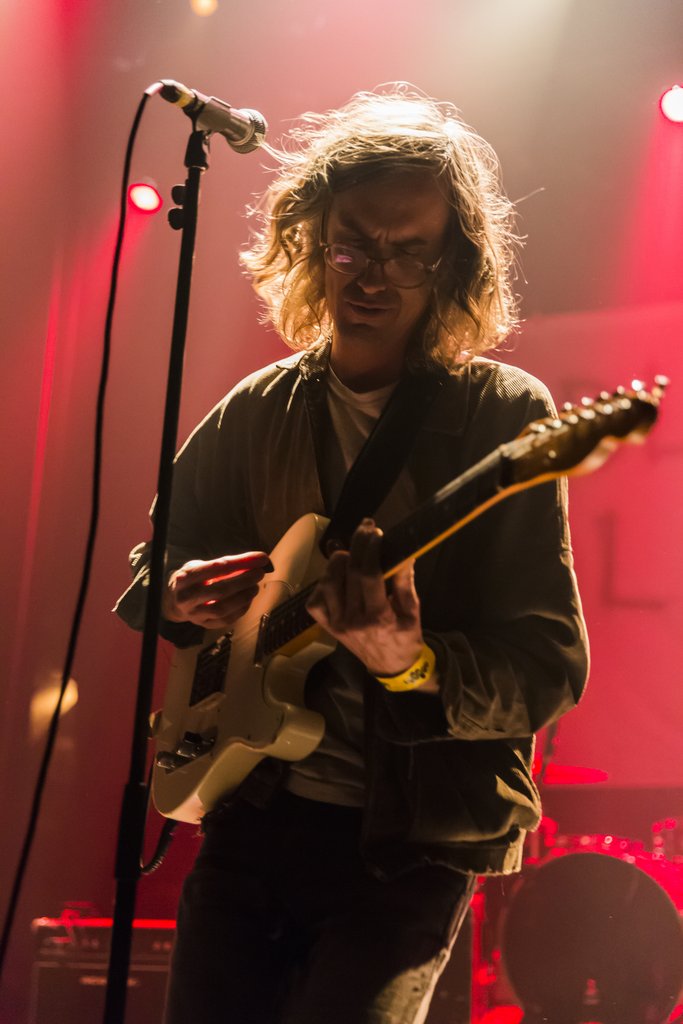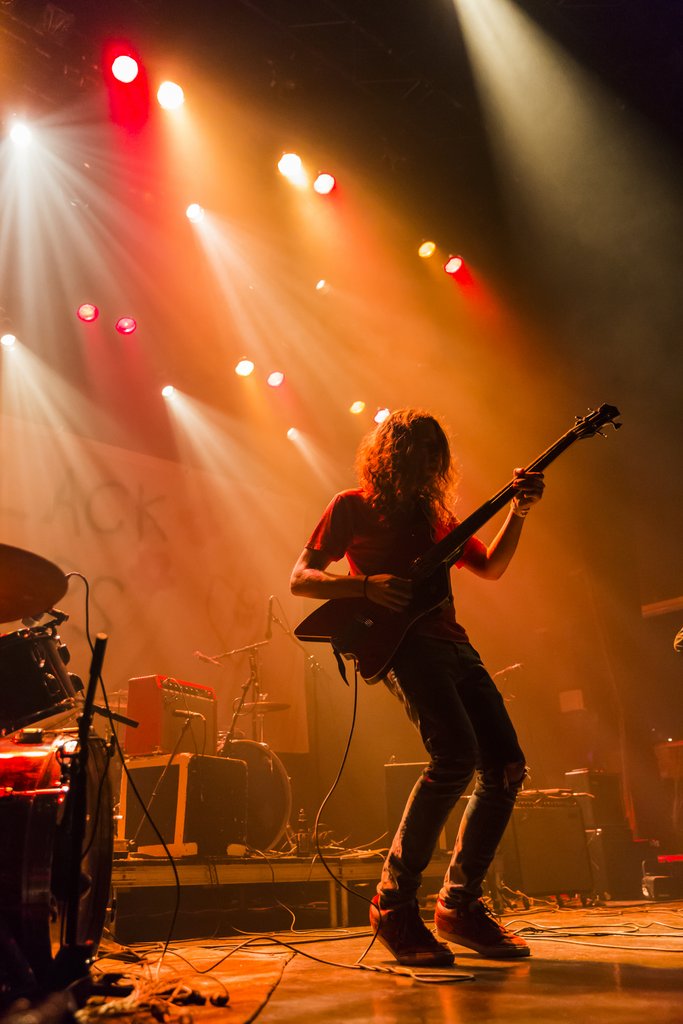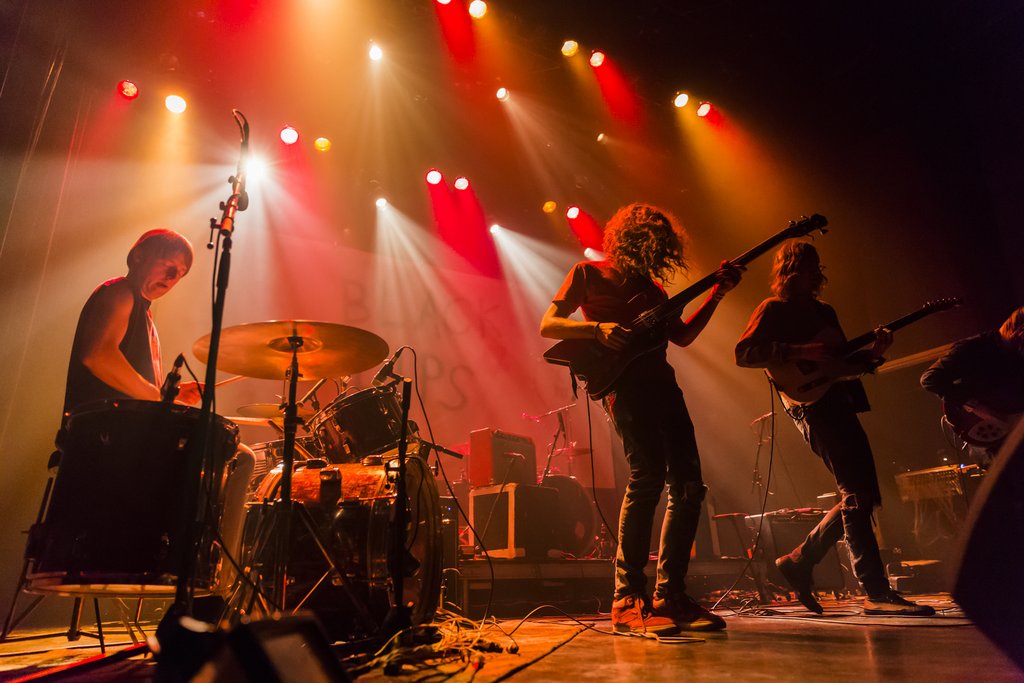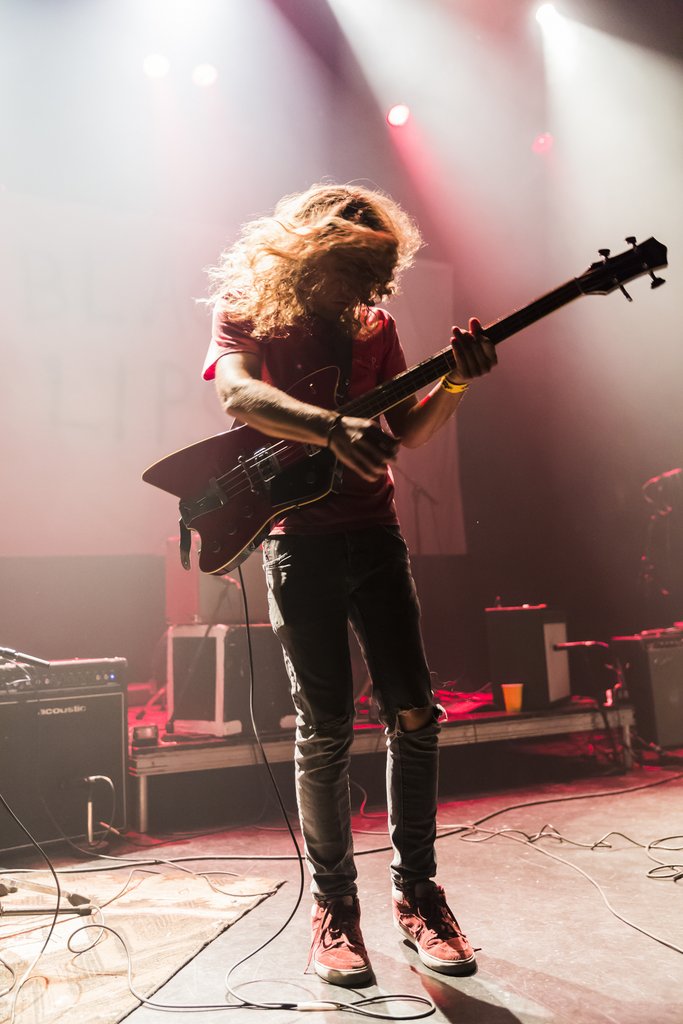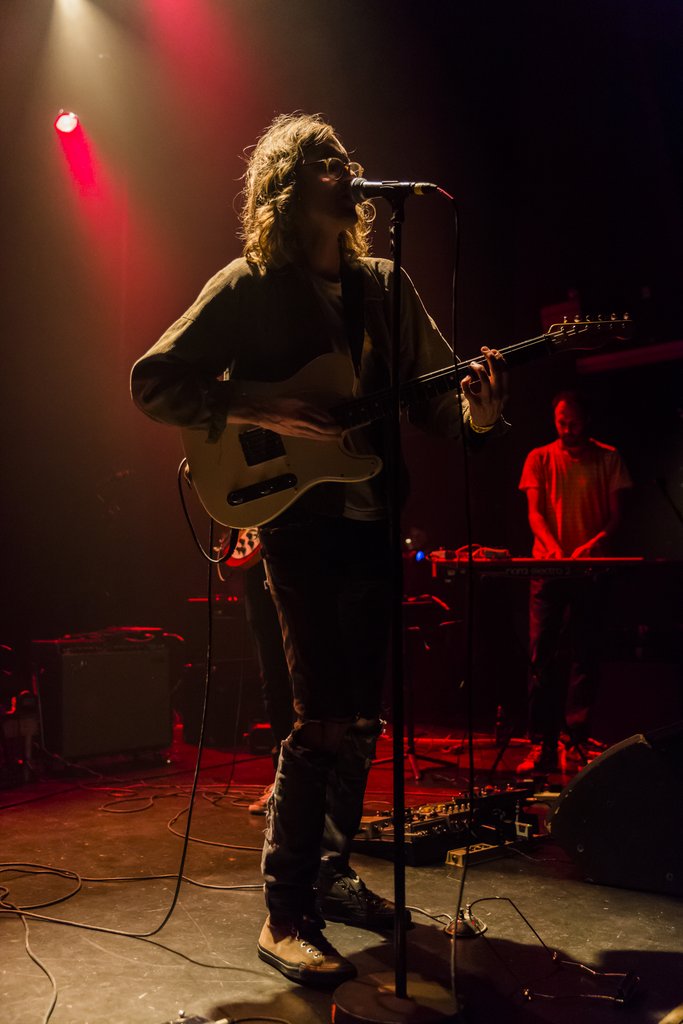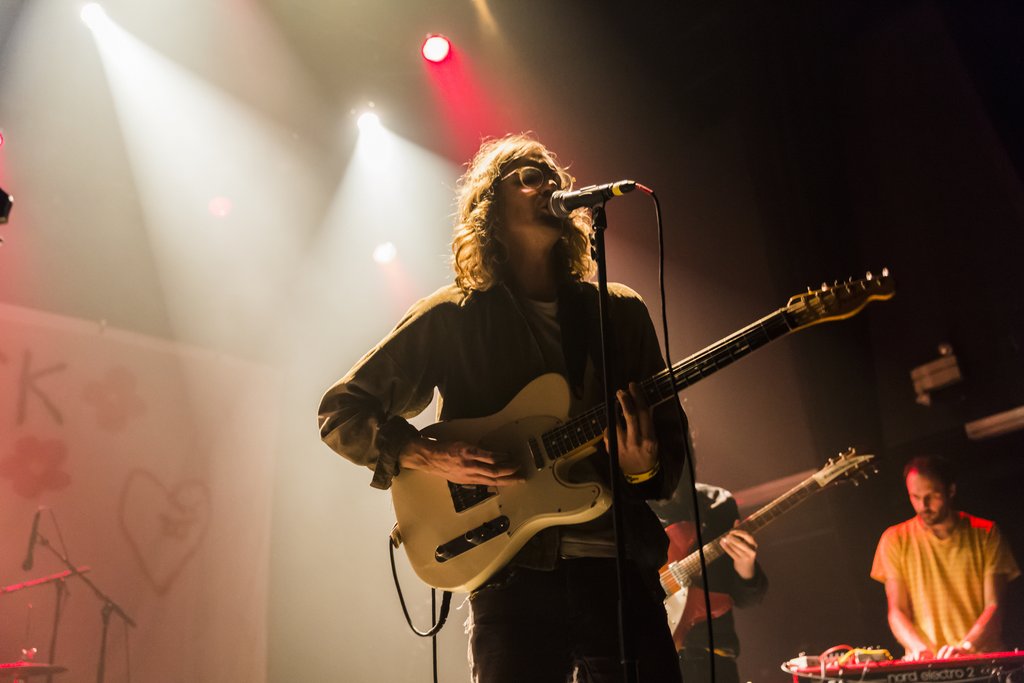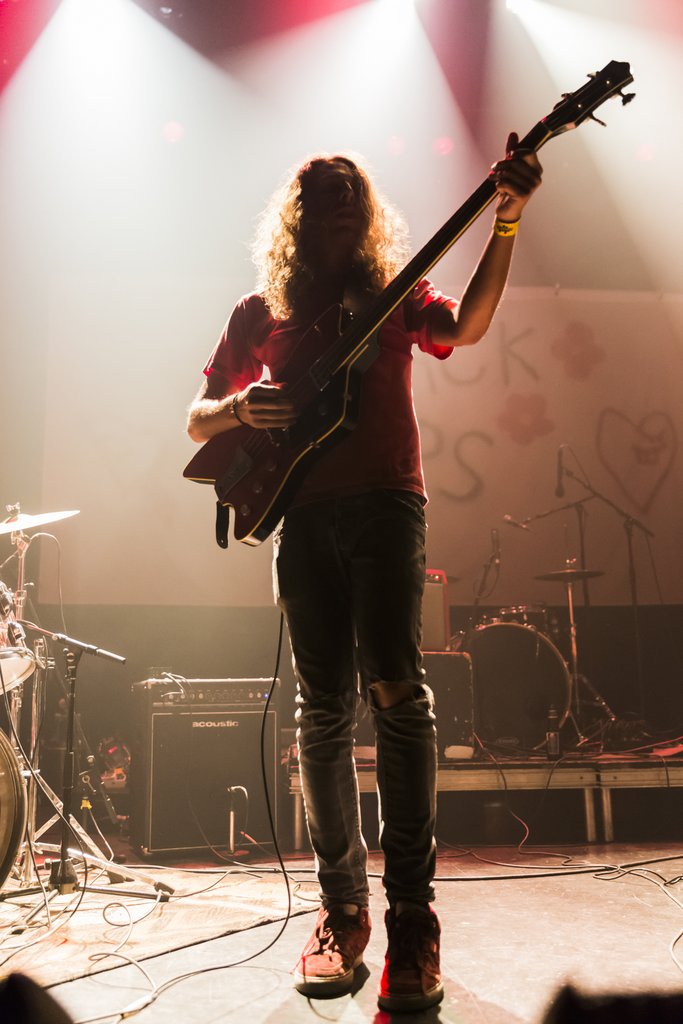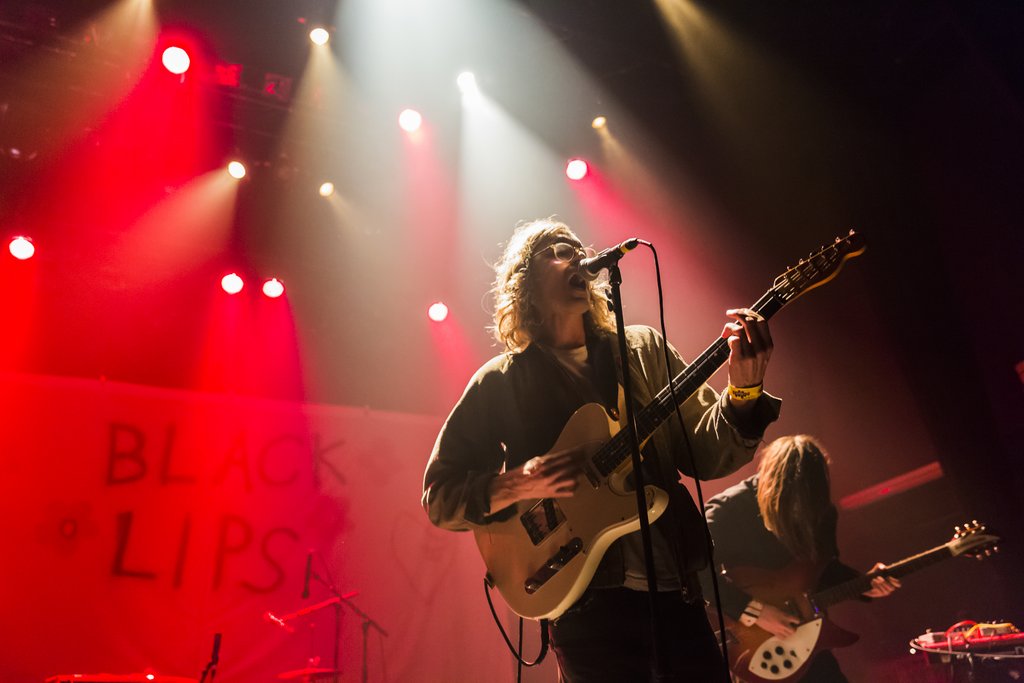 King Khan & BBQ Show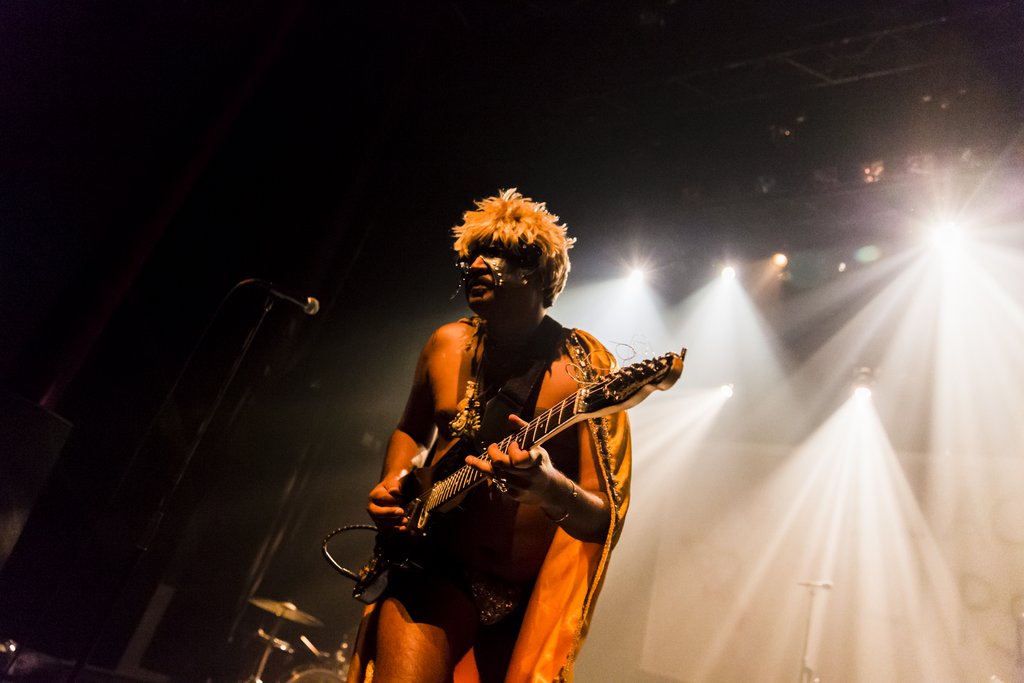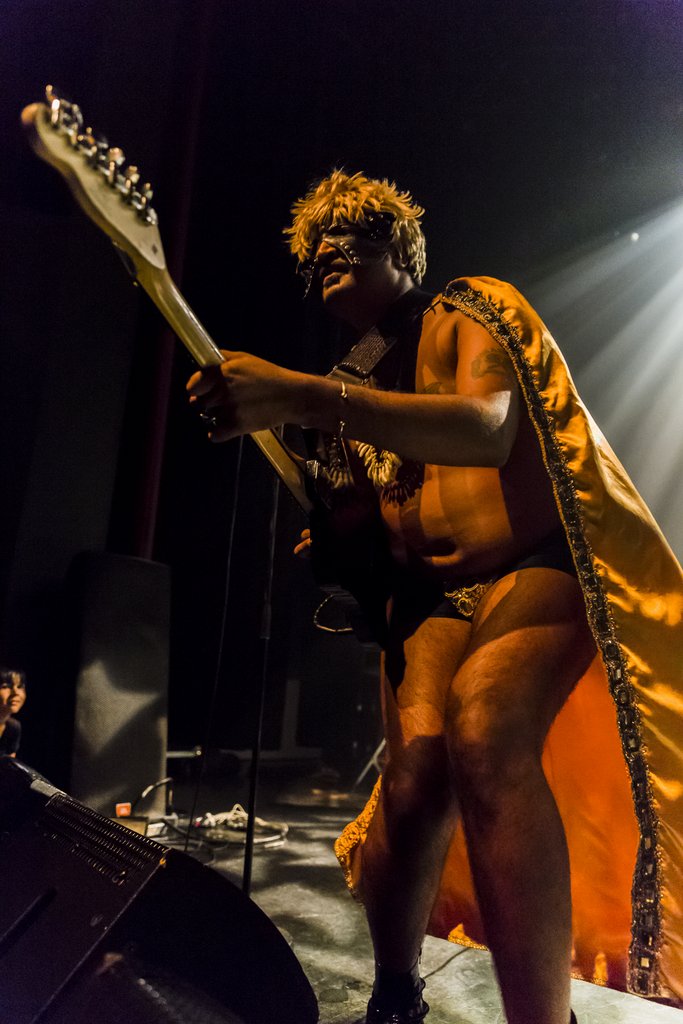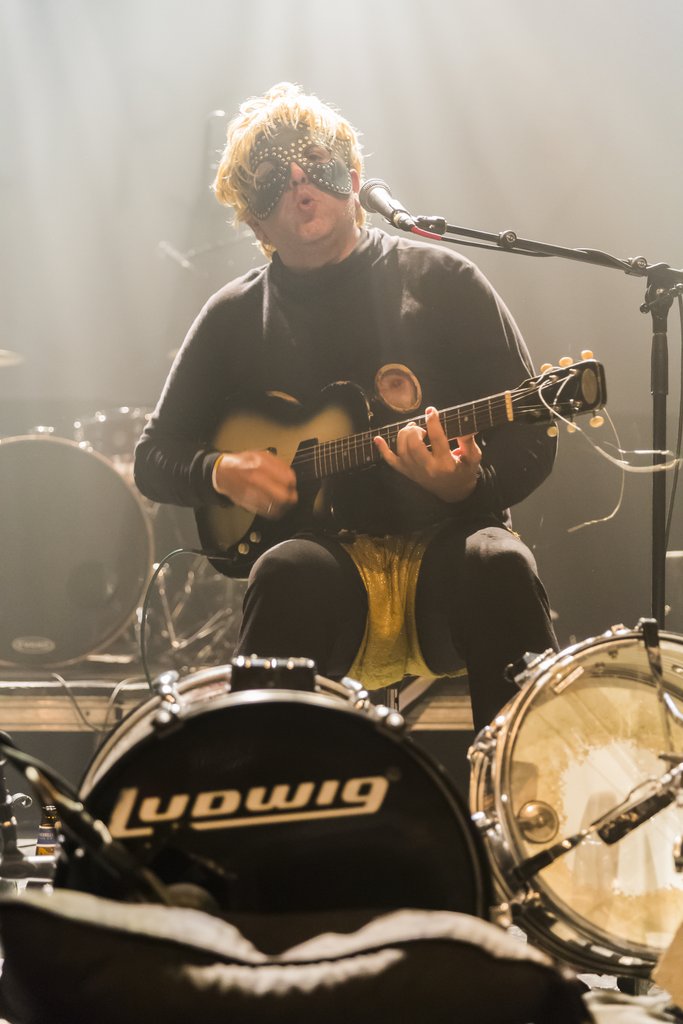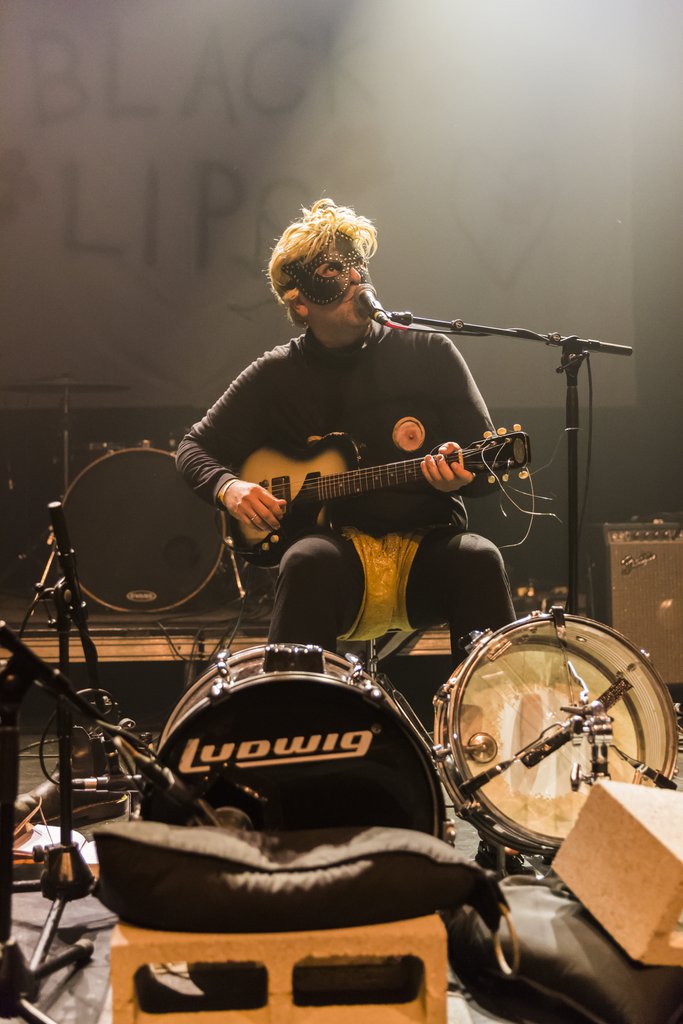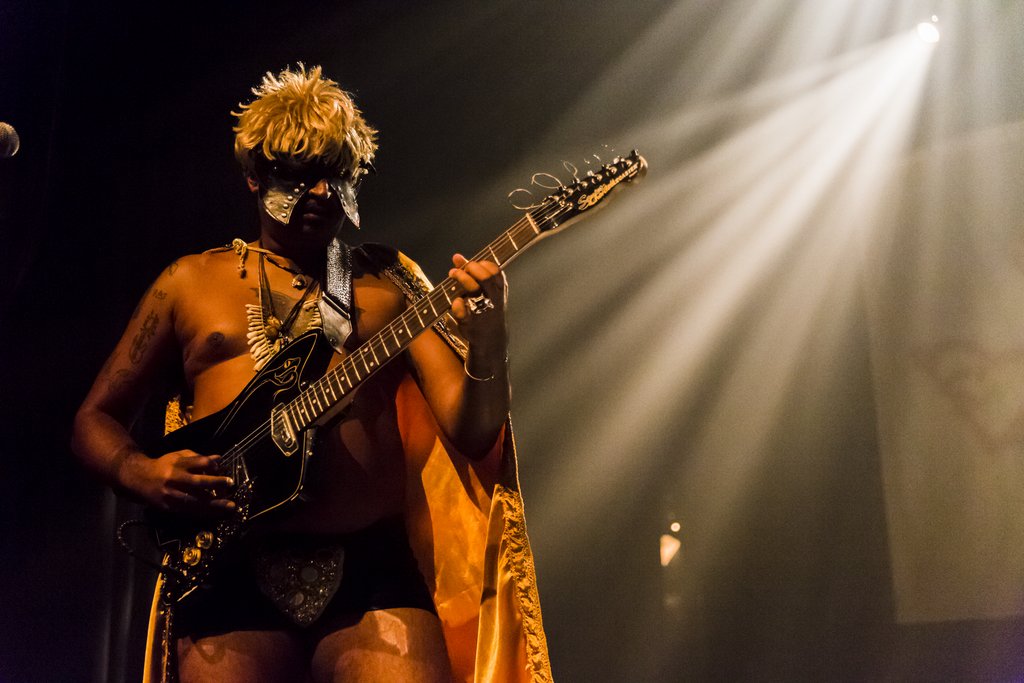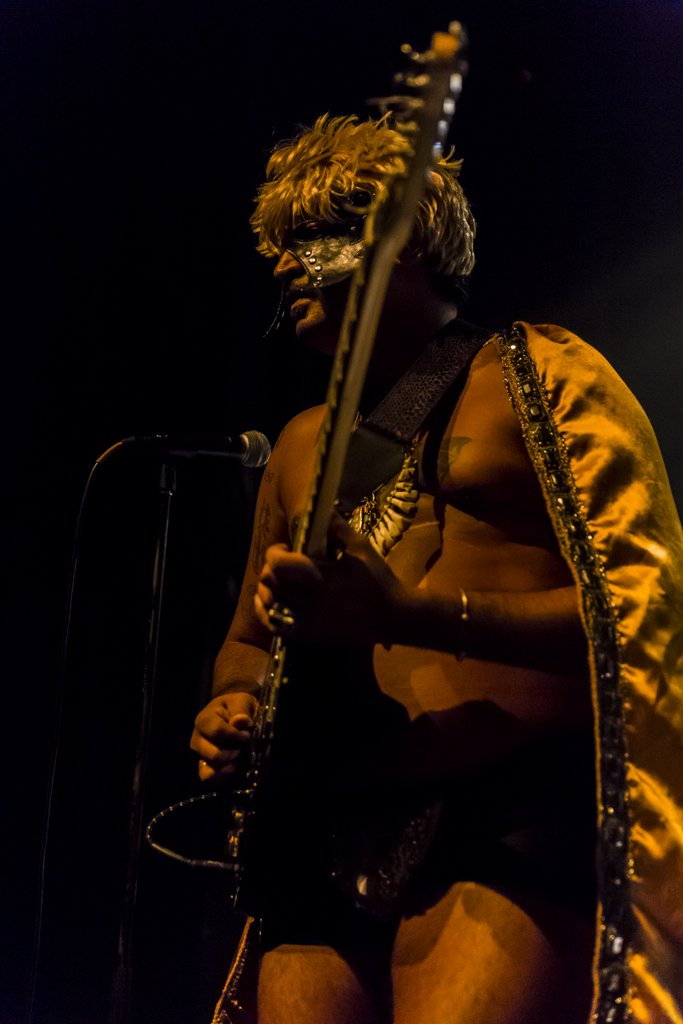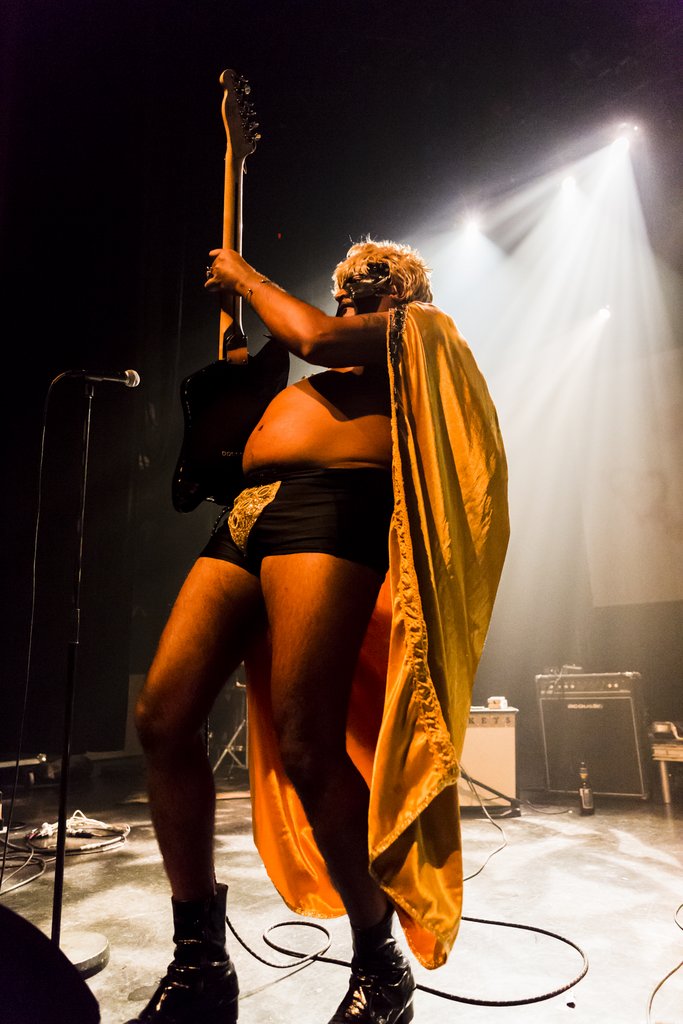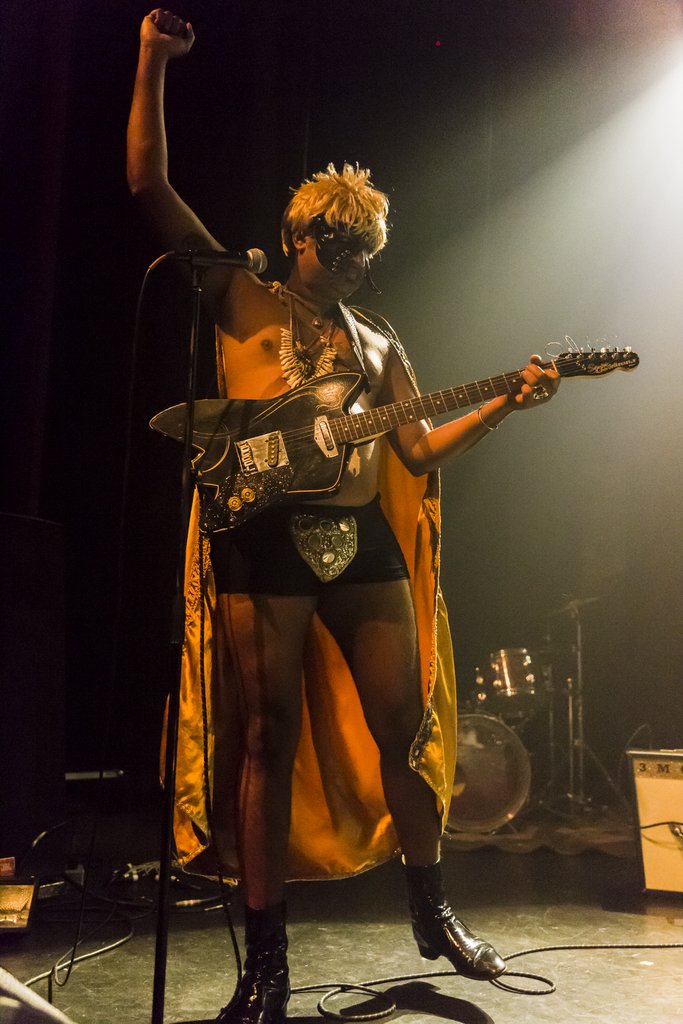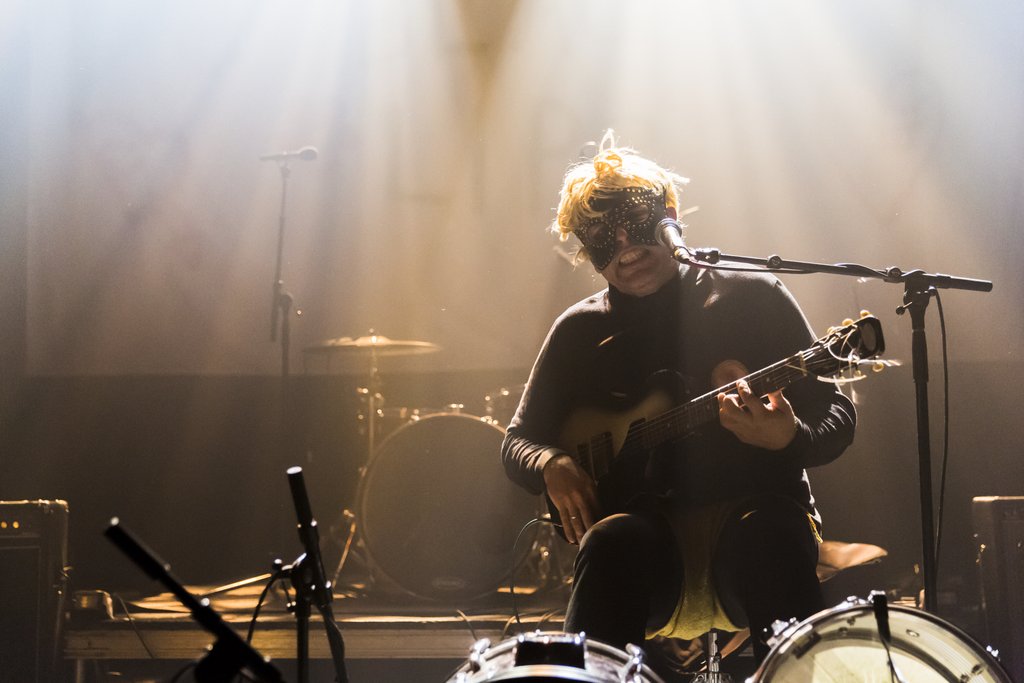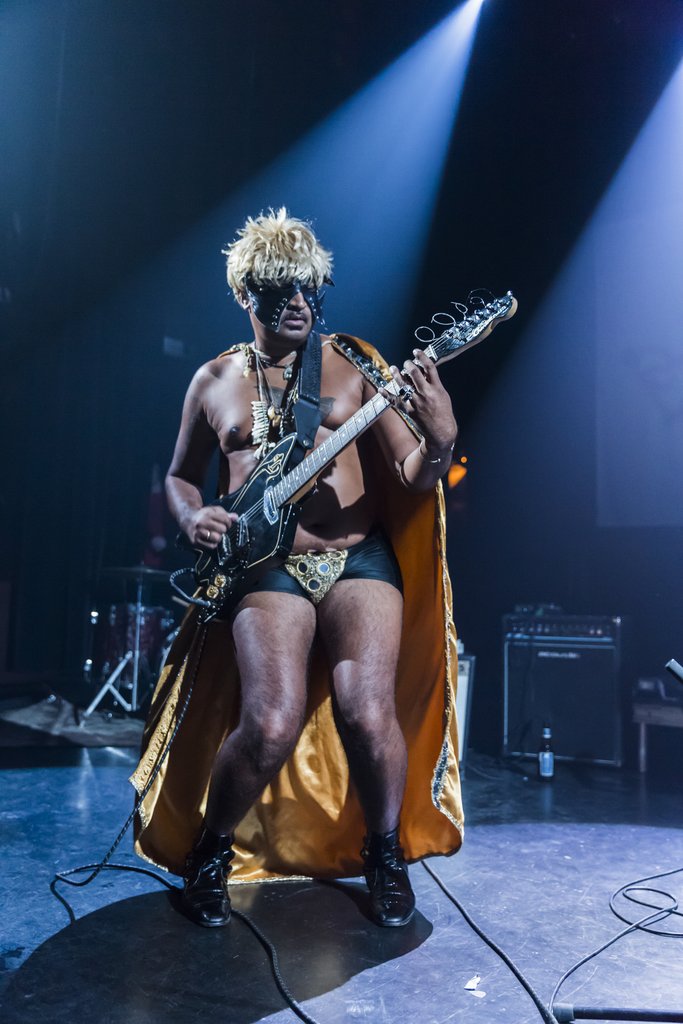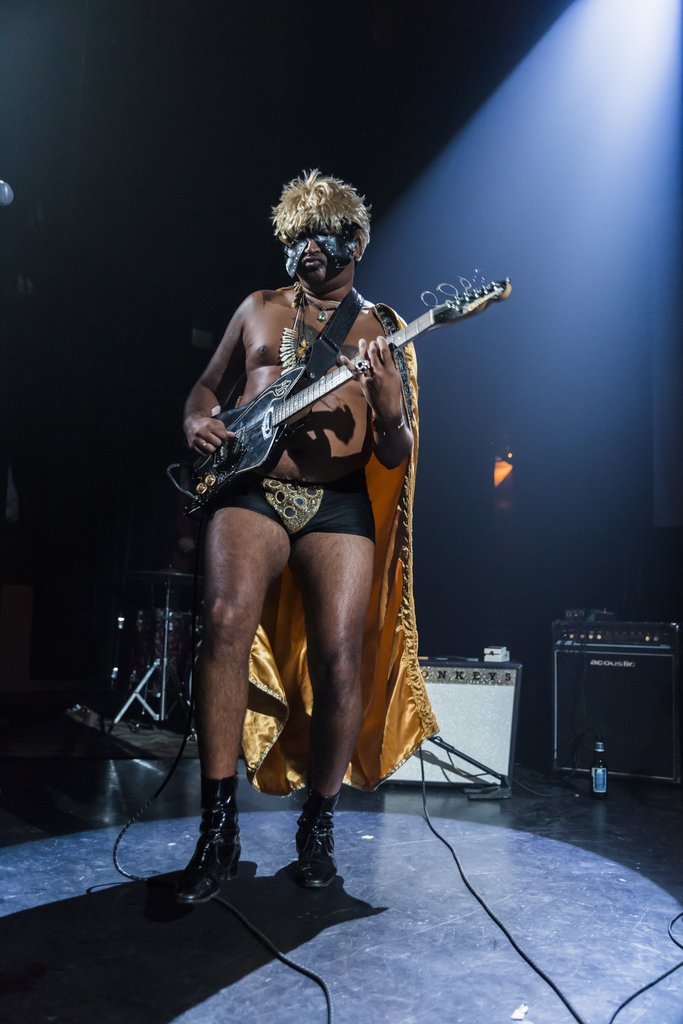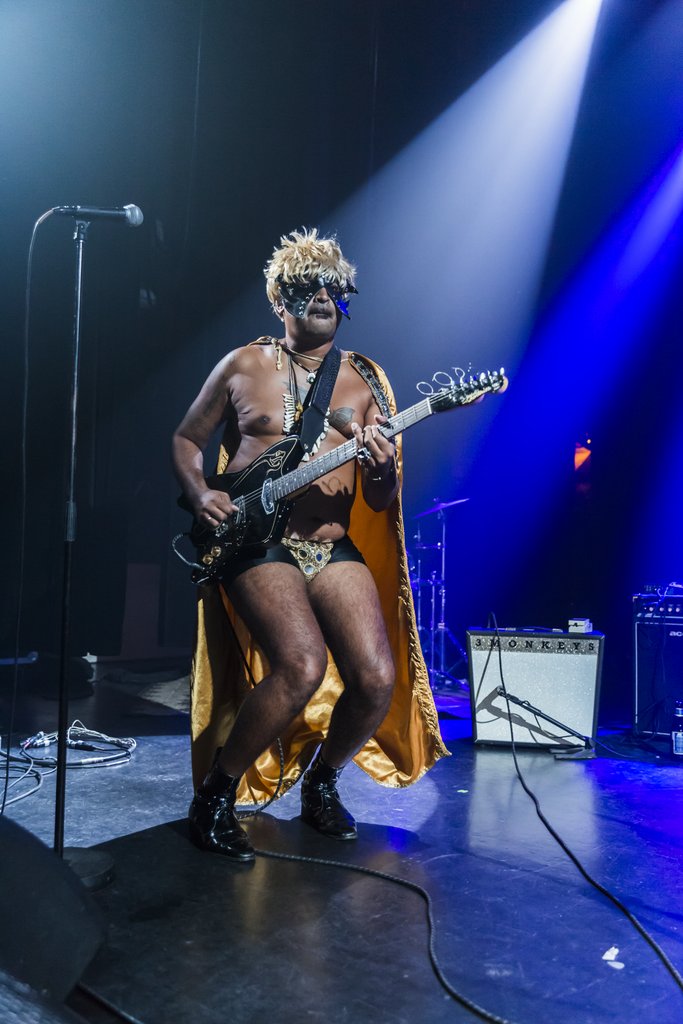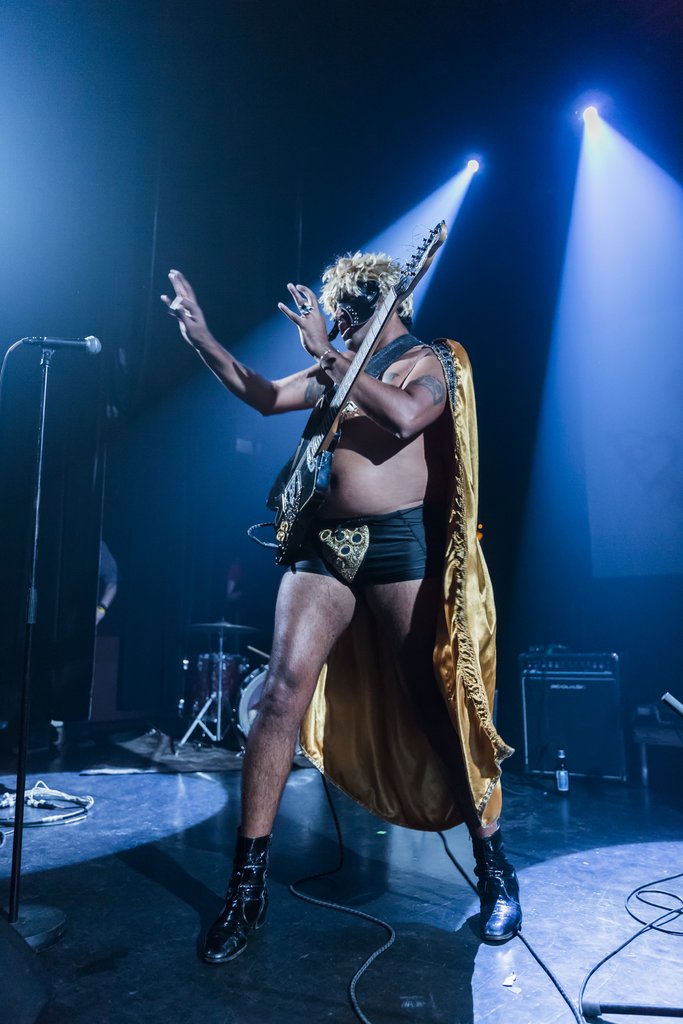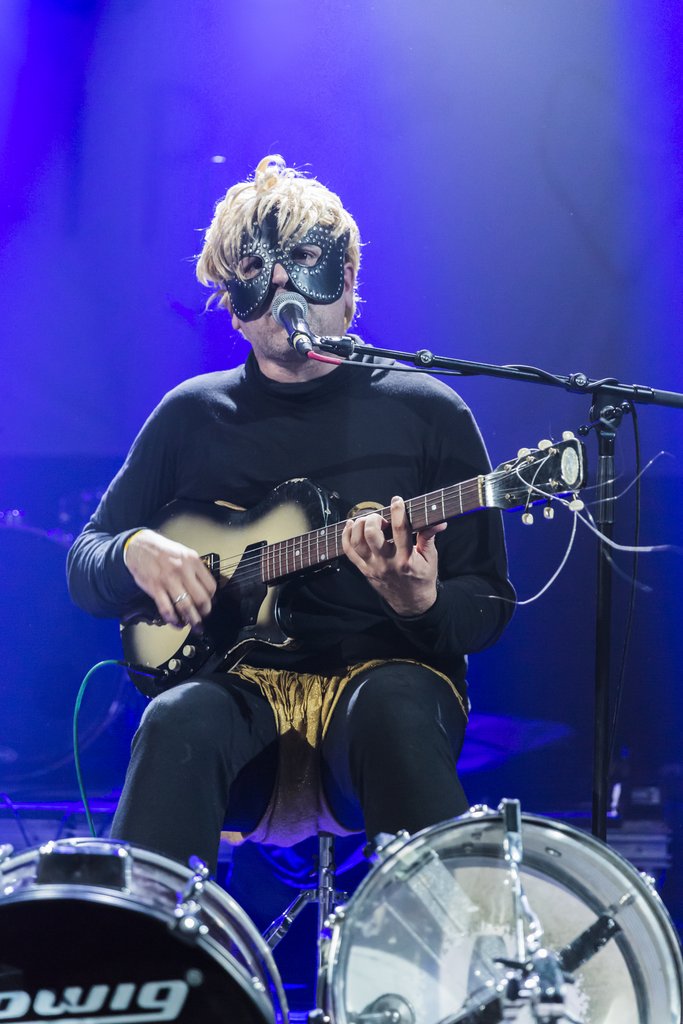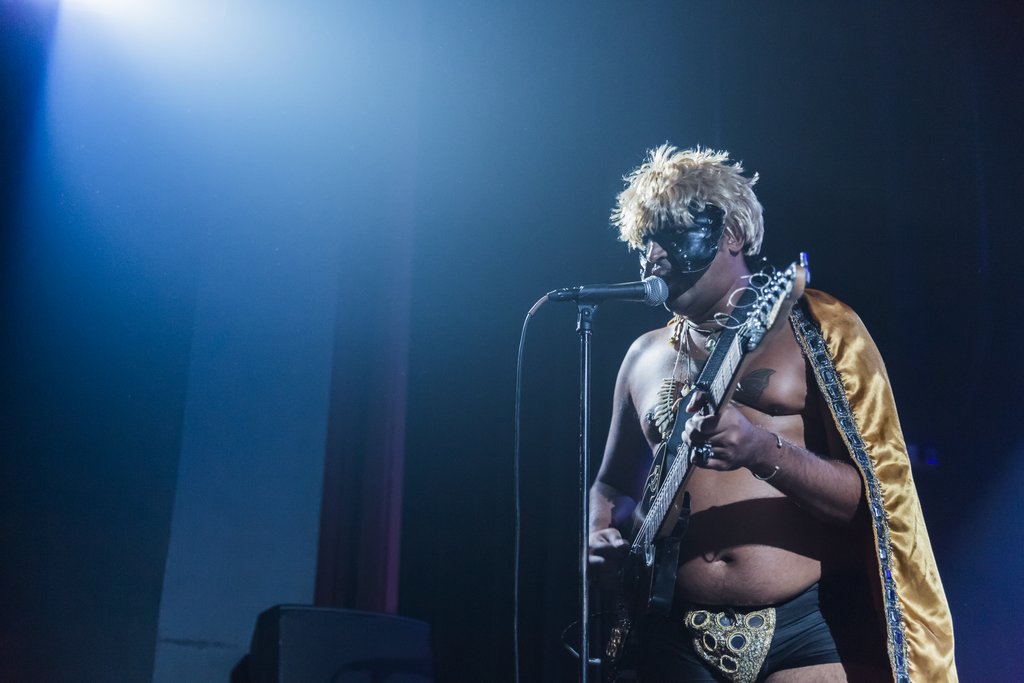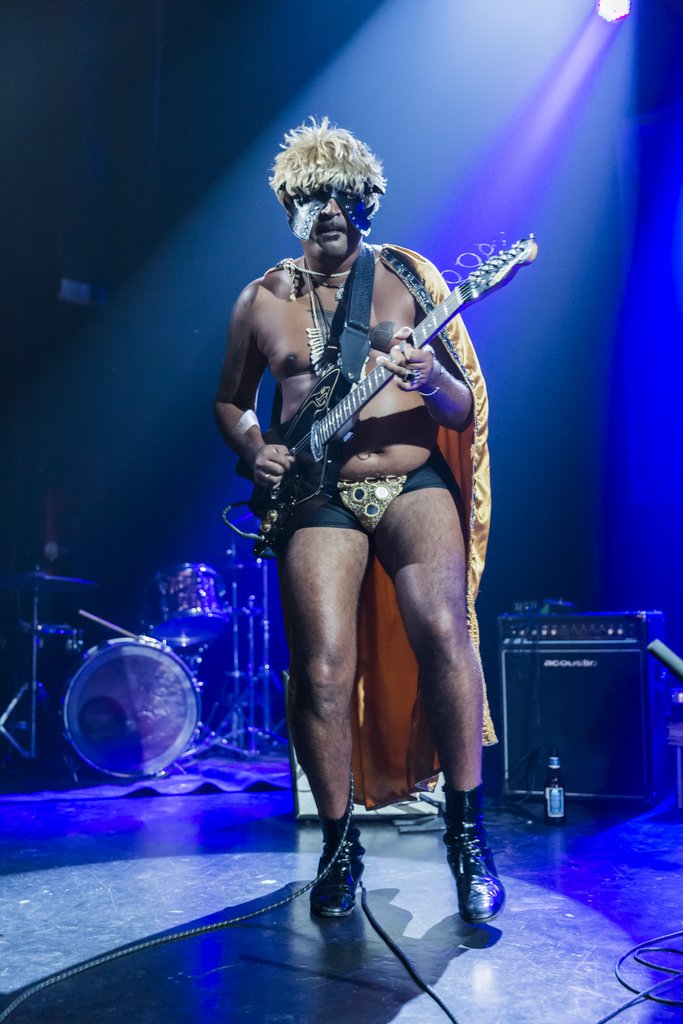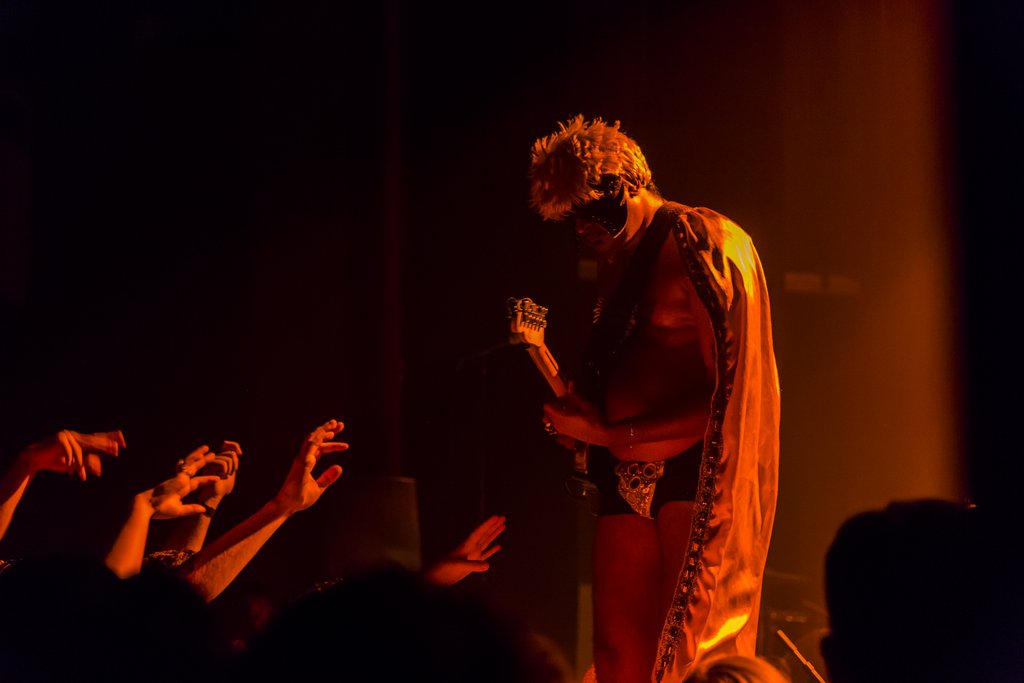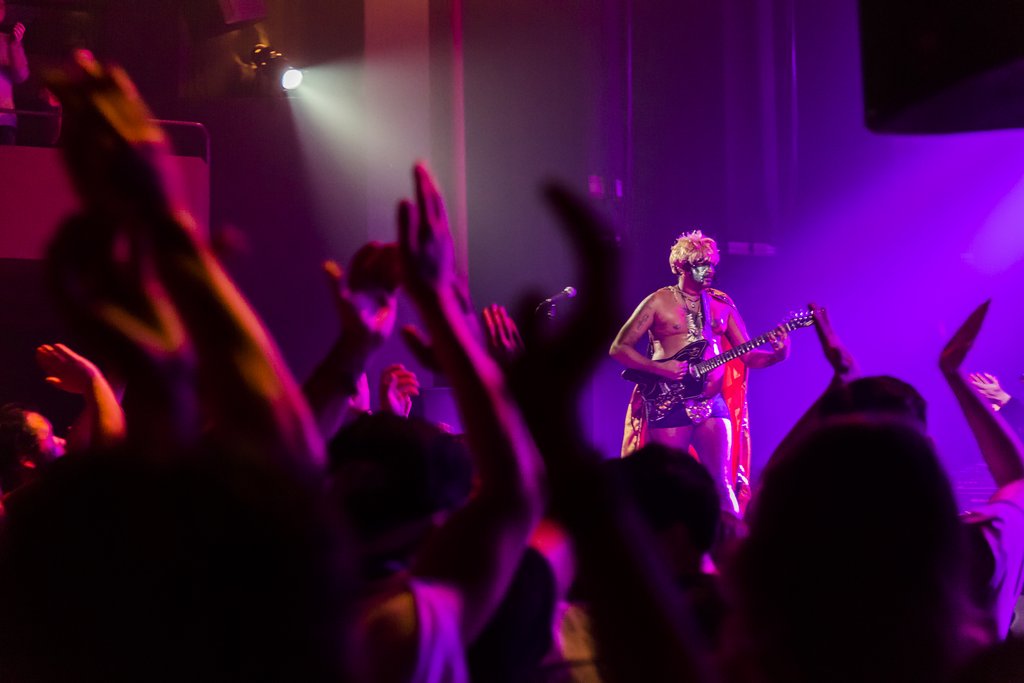 Black Lips