What to see at the upcoming Blue Metropolis Literary Festival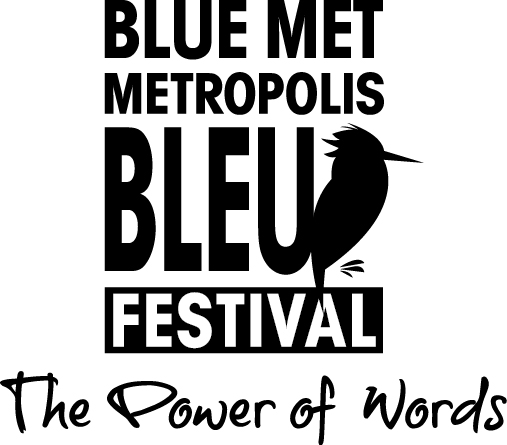 Once a year, Montreal bibliophiles are treated to a wonderful, exciting experience known as the Blue Metropolis Montreal International Literary Festival. The 16th edition of the festival takes place from April 28th to May 4th at various venues throughout the city, and features a wide-range of readings, workshops, book launches, and more. We've selected some of our personal event highlights from the upcoming festival below.
Reminiscing: Mavis Gallant
Tuesday, April 28 – 7 PM
$10
Immediately following the Festival's opening cocktail, an informal evening will take place in honor of Mavis Gallant. Anecdotes, excerpts, and stories will be read by people who knew her and who admired her. This is an incredible, heartwarming opportunity to honor Gallant for her contributions to Canadian literature and for her life-long dedication to her art.
Montreal International Poetry Prize Event
Wednesday, April 30 – 7:30 PM
FREE
Catherine Kidd, David McGimpsey and Mia Anderson, winner of the 2013 Montreal Poetry Prize, will be performing their poetry for an incredible night focused on words. This is the go-to event for all of Montreal's poetry lovers.
DC Books Launch
Thursday, May 1 – 7:30 PM
FREE
Who doesn't enjoy a book launch? DC's spring launch is something we've been looking forward to for a while. Readings of Tom Armstrong's short stories, and a spotlight on Greg Santos, Kenneth Radu, Byron Ayanoglu and more – what more can we ask for? There's something so intimate about a book launch; it's like you've been invited into the authors' lives.
Never Ordinary: Shelagh Rogers & Heather O'Neill
Friday, May 2 – 5:30 PM
$15
If you don't know Heather O'Neill, there's a serious problem. Author of the beloved and startling Lullabies for Little Criminals, O'Neill is back with her latest novel, The Girl Who Was Saturday Night. A story about twins, folk singers and the past, set on our very own St. Laurent boulevard – we cannot wait to get our hands on it!
Richard Ford Interview
Friday, May 2 – 6 PM
FREE
Richard Ford, author of Canada, winner of several awards including the Pulitzer Prize, will be reading from his international bestseller. This will be followed by a Q&A period and a book signing. Ford will also be awarded the 2014 Blue Metropolis Grand Literary Prize on Saturday, May 3rd.
Zombies and Vampires: The Irony of Values
Saturday, May 3 – 11:30 AM
$7
Considering the popularity of both zombies and vampires in today's fiction, particularly in the young adult genre, it's only fitting that a discussion on the topic is held. What does it mean for young adults and society in general, that the focus of literature has shifted so heavily towards these 'creatures'? This promises to be a very interesting and enlightening discussion.
Espresso Breaks
FREE
All of the Festival's authors will be hosting their own 'Espresso Breaks'. These events will include readings from their latest works, as well as book signings. You can spend a whole day of the Festival going from author to author – it's like a literary buffet. Check out the Blue Metropolis website for full details on the Espresso Breaks schedule.
A Tribute to Alice Munro
Sunday, May 4 – 4 PM
$15
The official closing event of the Festival will focus on the incredible, incomparable Alice Munro, the 2013 Nobel Prize in Literature winner. Whether you realize it or not, most everyone has read at least one short story by Alice Munro. Various writers will read passages from Munro's stories, including Richard Ford, Jonathan Goldstein, Madeleine Thien, and Emmanuel Kattan. This is definitely a can't-miss event.
Although these are our personal favourites, there are so many more wonderful and interesting events happening throughout the Festival. Beyond the regular events, the TD Kids Festival has its own full schedule of events geared towards Montreal's youngest readers. Take a look at the Blue Metropolis website and put together your own ideal itinerary of events, in order to get the most out of your Festival experience.
See you there, fellow bookworms!
The Blue Metropolis International Literary Festival runs from April 28th to May 4th at various venues throughout the city. Tickets are available now at  http://lavitrine.com/event/BlueMetropolis.